Business
Published on October 25th, 2021 | by Laurence de Valmy
0
JAMAJU: help the environment and treat yourself
The growing awareness about the impact of single use products has led some brands to answer the call of consumers who want to contribute to the protection of the environment.
Celine Rosier, founder of JAMAJU™, is among these entrepreneurs who want to bring change. JAMAJU product line is currently composed of toiletry items such as reusable cotton pads and wipes, but also pouches and baskets. For the kitchen, the brand offers reusable sponges, Multi Usage Small Towels (MUST), snack bags with their napkins and a selection of bags as alternatives to plastic products.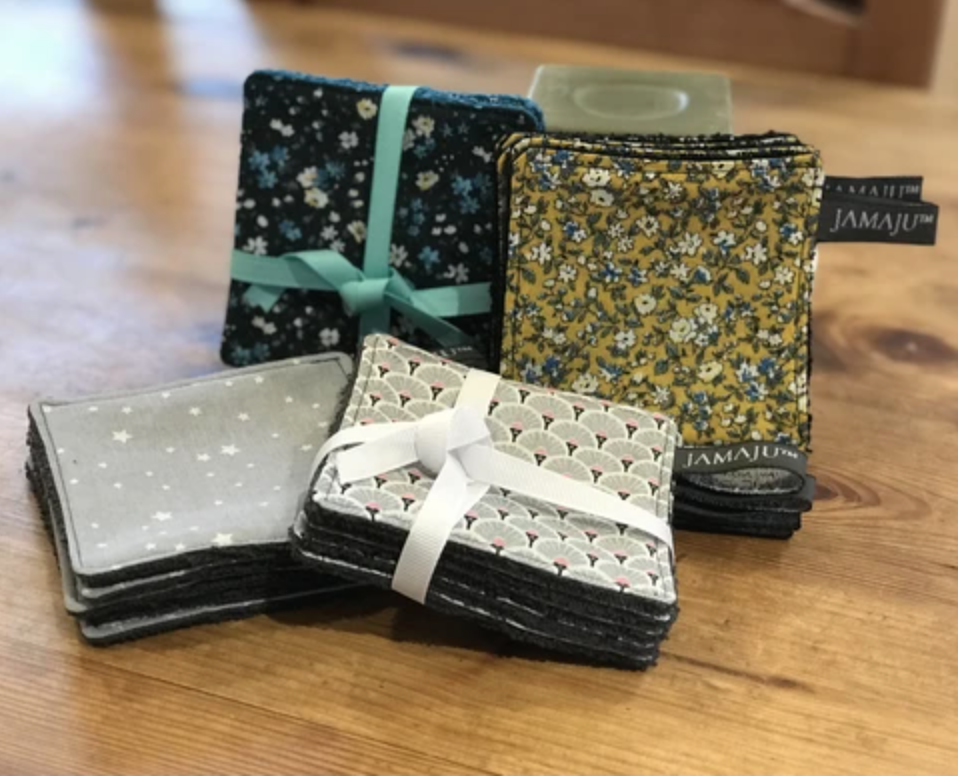 Based in New Jersey, Celine Rosier combines her French culture and her experience as a mother of three to create these products.
Each piece is unique as it is handmade and quality crafted in Oeko-Tex® fabrics (which means they are harmless for the skin). The quality and softness are as important as their environmental goal.
She has tested all the products with her family and friends to make sure they are the best fit for the needs of families. She chooses the design and fabrics in France, where the Oeko-Tex® standard became popular. Some fabrics are one of a kind edition. The combination of beautiful design and security for the consumers' skin has to be met for her selection.
Do your best and you will feel better!
JAMAJU™ 's philosophy is simple: "do your best, at your own rhythm and in the unique way you have decided. Even a small change in your habit can make a huge difference at a bigger level."
"I created this brand and company after a simple and well-known truth: our beautiful planet is degrading, because of human activity. We know that reducing our cotton and plastic waste protects the Earth and the future generations' wellbeing. This move to the zero-waste objective is a long path, and we all have different rhythms and ways for reaching this goal. Even a small change in our consumption has a huge impact on the planet." says Celine Rosier.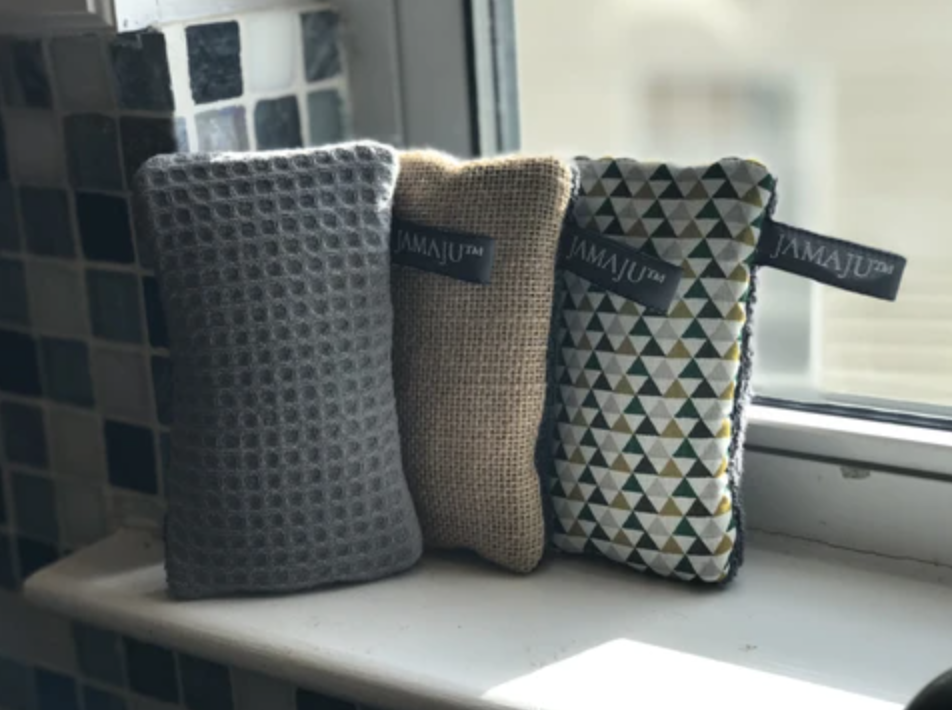 When helping the environment is good for your wallet
The reusable options offered by JAMAJU™ are also economical, because they can go in the washing machine and last for months. They are an alternative to single use products, which has a direct impact on the budget spent on those items. Sheets of Multi Usage Small Towels (MUST) are $23 and last at least 6 months. "If we compare with single use products, and say you use 5 packs of 12 paper towels rolls at $20/unit on this same frame time of 6 months, then you have saved $80! The reusable option is about 5 times less expensive. Plus, the MUST can be used for other purposes than paper towels (and this is why I decided not to call them like that), so the benefit are even bigger! explains Celine Rosier.
The brand which developed by word to mouth has partnered with Closiist.
JAMAJU™ starts to be more and more famous and its products are now available on the sustainable e-shop Closiist. The mission of this initiative is in total accordance with JAMAJU philosophy!
Useful, quality made and cute? Look no further!
For more information visit www.jamaju.net,
Instagram: @ja_ma_ju, Facebook: https://www.facebook.com/jamaju.net