Art & Culture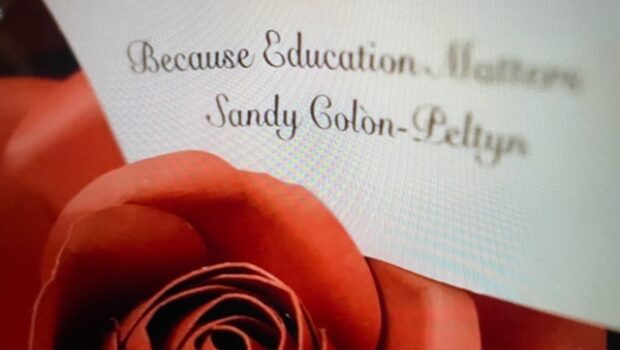 Published on June 12th, 2023 | by Isabelle Karamooz, Founder of FQM
0
Join Me on June 17th for an Unforgettable Evening at the Señoras of Excellence, Señores of Distinction 2023 Awards Gala!
Calling all philanthropists, community leaders, and lovers of a good cause! Mark your calendars for the most anticipated event of the year, as the Sandy Peltyn Foundation of Excellence presents the Señoras of Excellence, Señores of Distinction Awards Gala on Saturday, June 17, 2023. Get ready for an enchanting night filled with delectable dining, tantalizing libations, captivating entertainment, and, of course, dancing the night away. And guess what? I'll be there, covering the evening for French Quarter Magazine, eagerly looking forward to the pleasure of your company!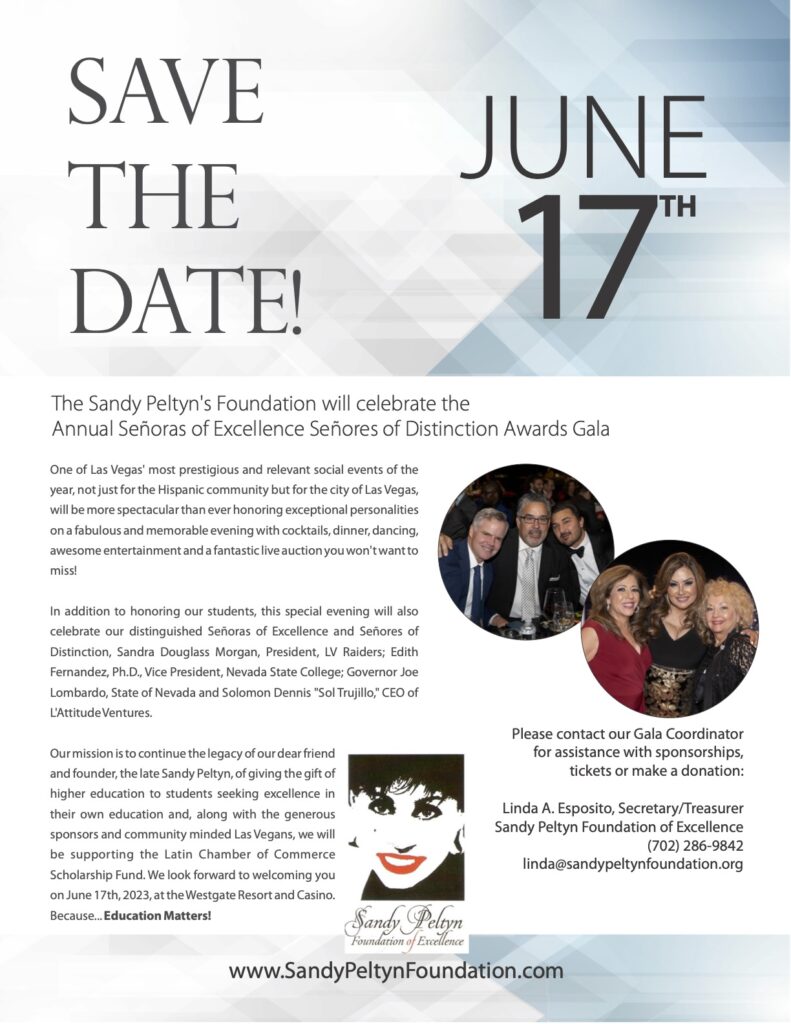 As the proud Publisher of French Quarter Magazine, a Las Vegas based publication that values education and cultural enrichment, I am thrilled to support this exceptional event. We believe that education is the foundation for personal growth, societal progress, and the preservation of art and culture. By attending this gala, not only will you contribute to the Latin Chamber of Commerce Scholarship Fund, but you will also join us in advocating for educational opportunities that empower and inspire young minds.
This prestigious gala, held at the Westgate Las Vegas Resort-Casino, aims to honor extraordinary individuals who have dedicated their time and efforts to improving the Las Vegas community. The event is a celebration of their remarkable contributions and a testament to the power of unity and philanthropy. By supporting education, we ensure that future generations have the tools they need to succeed and make a positive impact in our ever-evolving world.
The Señoras of Excellence, Señores of Distinction Awards Gala is the brainchild of the visionary Sandy Peltyn, who envisioned a world where young minds can thrive through access to quality education. With your support, we can continue her legacy and empower high school graduates in Nevada by granting them scholarships to pursue their dreams of higher education.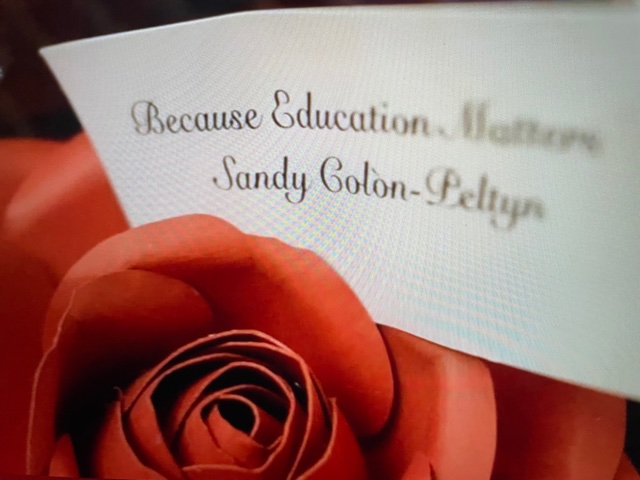 This year, the foundation has the privilege of honoring two distinguished Señoras of Excellence: Sandra Douglass Morgan, President of the LV Raiders, and Edith Fernandez, Ph.D, Vice President of Nevada State College. These phenomenal women embody the spirit of leadership, grace, and resilience that make them true role models for our community.
In addition, the foundation will be recognizing two outstanding Señores of Distinction: Governor Joe Lombardo, a dedicated public servant, and Solomon Dennis "Sol" Trujillo, CEO of L'Attitude Ventures, a visionary leader in the business world. These remarkable men exemplify the values of success, generosity, and uplifting others on their journey to greatness.
The Señoras of Excellence, Señores of Distinction 2023 Awards Gala promises to be an unforgettable experience that transcends cultural boundaries. Whether you're a Señora or a Señor, this is an event that unites us all in the pursuit of educational excellence and community enrichment. Let's come together, celebrate the power of giving, and create a brighter future for the generations to come.
Don't miss out on this incredible opportunity to be part of a night filled with glamour, joy, and the satisfaction of making a difference. Reserve your table or purchase individual tickets now at www.sandypeltynfoundation.org. For further inquiries or to show your support through donations, please reach out to Linda A. Esposito, Gala Executive Producer, at (702) 286-9842 or linda@sandypeltynfoundation.org.
Together, let's make the Señoras of Excellence Señores of Distinction 2023 Awards Gala an evening to remember as we unite in the spirit of compassion, education, and community growth. As a Publisher of French Quarter Magazine, I am committed to supporting educational initiatives and I can't wait to see you on June 17th, standing together as advocates for education and cultural enrichment.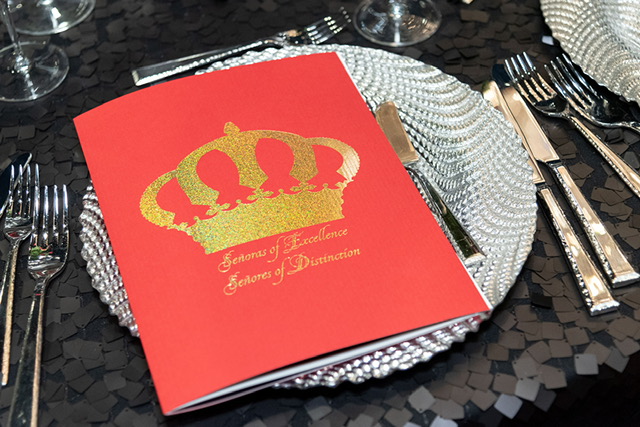 Photos Credit: Cashman Photo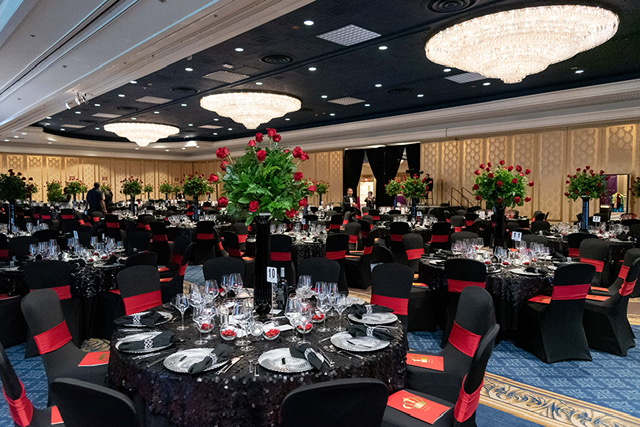 Education is not merely a pathway to personal success but a gateway to understanding and embracing the diverse beauty of different cultures. By supporting events like the Señoras of Excellence, Señores of Distinction Awards Gala, we reinforce our commitment to fostering global awareness and celebrating the intertwining elegance of Italian and Latin art.
So, join me on June 17th and let us be champions of education, united in our dedication to empowering the next generation. Together, we can make a lasting difference in the lives of deserving students and inspire a future filled with possibilities.
Note: As a Publisher of French Quarter Magazine, I will personally be attending and doing media coverages of this event and would be delighted to connect with fellow supporters and art enthusiasts. Together, let's make a difference and leave an indelible mark on the lives of aspiring scholars.
Header Photo Credit: French Quarter Magazine