Art & Culture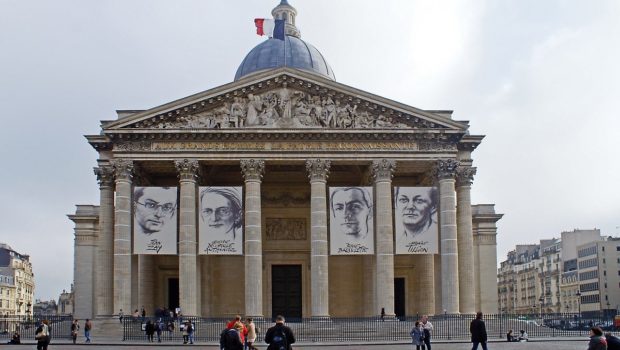 Published on August 21st, 2021 | by Kirsten King
2
Josephine Baker: Musical Legend to Enter French Panthéon, on November 30
American-born French dancer Josephine Baker will receive a burial at the Panthéon monument in Paris, an honour reserved for France's national heroes, on November 30, 2021. She has been recognised for being a civil rights activist and by her courage in actively resisting Nazi Germany during World War II.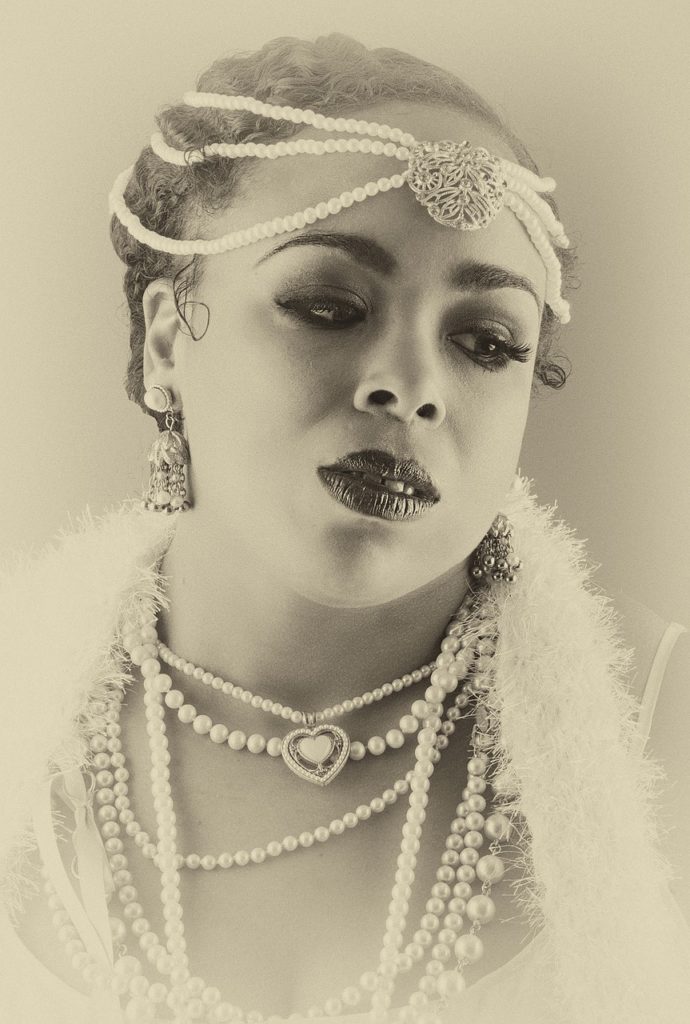 Josephine's is one of the most remarkable rags-to-riches stories; her rise to fame as a European sensation during France's Années folles was an unlikely outcome to an existence that began in an environment rife with prejudicial hatred and in a station of extreme deprivation. Josephine worked tirelessly, in the worst conditions, to hone the stage presence and technique she needed to overcome the abject poverty, abuse, sexual exploitation, and racial discrimination that threatened the prospect of better days. Speaking of her early endeavors, she candidly admitted, "What I did, I did originally for myself." While Josephine certainly shouldered heavy burdens in order to pursue her own ambitions, much of what she exposed herself to was done for the sake of others—she made sacrifices first for her American family and later took risks for all of mankind. The multifaceted entertainer is generally associated with her "Danse Sauvage" and barely-there banana skirt, and although her contributions to civil rights activism are historically prominent, her time as a spy often comes as a surprise. Josephine used her hard-won celebrity to combat racism internationally and did her part to secure France's position in the free world, endangering both her reputation and her life.
Born in 1906 as Freda Josephine McDonald — "Tumpy" at home — in Missouri, young Josephine grew up in the slums of St. Louis, where she was largely schooled by experience, receiving no formal instruction past the fifth grade. She supplemented her own negligible welfare and that of her siblings by salvaging food from garbage cans, stealing coal from rail yards, taking odd jobs and dancing on street corners for pocket change prior to living on the road as part of a professional troupe. By the age of 15, Josephine had entered into her second marriage and landed gigs in New York, earning top pay as a vaudeville chorus girl during the Harlem Renaissance until 1925, when she was discovered by a French producer and persuaded to open a new show in Paris. La Revue Nègre was an overnight sensation. Josephine had been shunned in the US for the color of her skin — a feature over which she was insecure, even within her immediate family, due to claims regarding a rumored white father — but in this new land, she was welcome and quickly embraced by its people. Within a brief span, the dazzling 19-year-old vedette was the toast of Paris and at one point the most successful American in the nation, dubbed the "Bronze Venus" and "Creole Goddess," as well as the "Black Pearl." One of the most photographed women in the world, she became a kind of muse among contemporary artists and soon added singing and film acting to her own list of talents. Josephine's popularity would extend beyond the Roaring Twenties and become more valuable than she imagined.
Shortly after the outbreak of World War II, Josephine attracted the attention of French military intelligence as a potential asset. The Deuxième Bureau were betting on her star status and society lifestyle as a means to infiltrate political circles and hobnob with high-ranking foreign officials without raising suspicion. Although she joined LICRA (the International League Against Racism and Anti-Semitism) in 1938, Josephine had also openly supported Mussolini three years earlier, possibly giving her enough credibility to convince those affiliated with the Axis powers that she was sympathetic to their ideas. Despite her willingness to gather information for Charles de Gaulle's Free France and a personal recommendation, Jacques Abtey, then head of military counter-intelligence in Paris, was hesitant about recruiting Josephine for fear that her situation would be too much like that of double agent Mata Hari. In the meantime, Josephine made preparations for the imminent German invasion of Paris, squirreling away champagne bottles full of gasoline that she would need for the 300-mile journey south to her country estate, Chateau des Milandes. Once approached by Abtey, Josephine assured him, "France made me what I am. I will be grateful forever. The people of Paris have given me everything. They have given me their hearts, and I have given them mine. I am ready, captain, to give them my life." She was brought on as an honorable correspondent, and posing as a private secretary, Abtey became her handler.
Juggling her unpaid intelligence work with her busy performance schedule, Josephine made a refuge of her manor house for friends of the Resistance and helped them in securing visas; she also identified enemy spies. Josephine kept this operation up until she was shaken by a visit from Nazi soldiers who wanted to perform a weapons search of her property. She denied hiding anything, and even though the officers took her at her word, Josephine made arrangements to leave for neutral Lisbon with Abtey. They took with them 52 pieces of classified information on Nazi installations and activity written into Josephine's sheet music with invisible ink. In Portugal, Josephine was greeted with a flourish of invitations to diplomatic parties given at foreign embassies, and these she attended with a keen ear. She would excuse herself from present company, recording any items of interest inside her arms and palms to report later. Josephine pinned notes scribbled on scraps of paper to her underwear and smuggled photographs inside her dresses, depending on her star power and charm as a safeguard against the chance of a strip-search. As a touring entertainer traveling to various engagements, Josephine could avoid being hassled at borders, and she visited several neutral countries to dispatch her findings before returning to Marseilles in 1940 on instructions from de Gaulle.
In 1941, when it looked as though Germany would soon occupy all of France, Josephine and Abtey left to take up assignments in the French colonies of North Africa. From June of that year until December 1942, Josephine was confined to a bed as a result of complications following a possible miscarriage, and because she was absent from the public eye for so long, she was presumed dead. Tickled by such news, Josephine proclaimed, "I'm much too busy to die," and, indeed, her hospital room became a regular meeting place for those supporting the French Resistance. During this period, she was asked to entertain American soldiers in Casablanca at the Red Cross's Liberty Club. Even though she was still convalescing in Marrakesh, Josephine accepted on the condition that she perform for an integrated audience, insisting, "We've got to show that blacks and whites are treated equally in the American Army, or else what's the point of waging war on Hitler?" Josephine trekked back and forth across the desert on her own dime for two and a half years to perform for Allied servicemen. In addition to the initial physical strain, these free shows were also emotionally difficult for Josephine because she knew that many of the men in each audience would not return from battle; she was often privy to troop movements before the soldiers themselves. Of the thousands of American GIs Josephine met, many were black, and through learning about their lives back home, she was made aware of how rampant racism still was in the United States. Josephine told these men that she would return to America after the war to aid in the ongoing struggle for equality, and this was a promise she meant to keep.
Towards the end of 1943, Josephine met Charles de Gaulle, who lauded her actions and presented her with the Rosette de la Résistance. Though she prized this medal more than any of her costly jewels, she auctioned off the Croix de Lorraine as part of her fundraising efforts for the Free French Forces; in recognition of the money she managed to collect, Josephine was made an honorary sub-lieutenant in the Women's Auxiliary of the French Air Force. Josephine was also named Chevalier of the Legion of Honor when the war was over and awarded the Croix de Guerre; she was the first American-born woman ever to receive it. Josephine, proudly wearing her Forces françaises libres uniform, was given a hero's welcome on her return to a liberated Paris in 1944.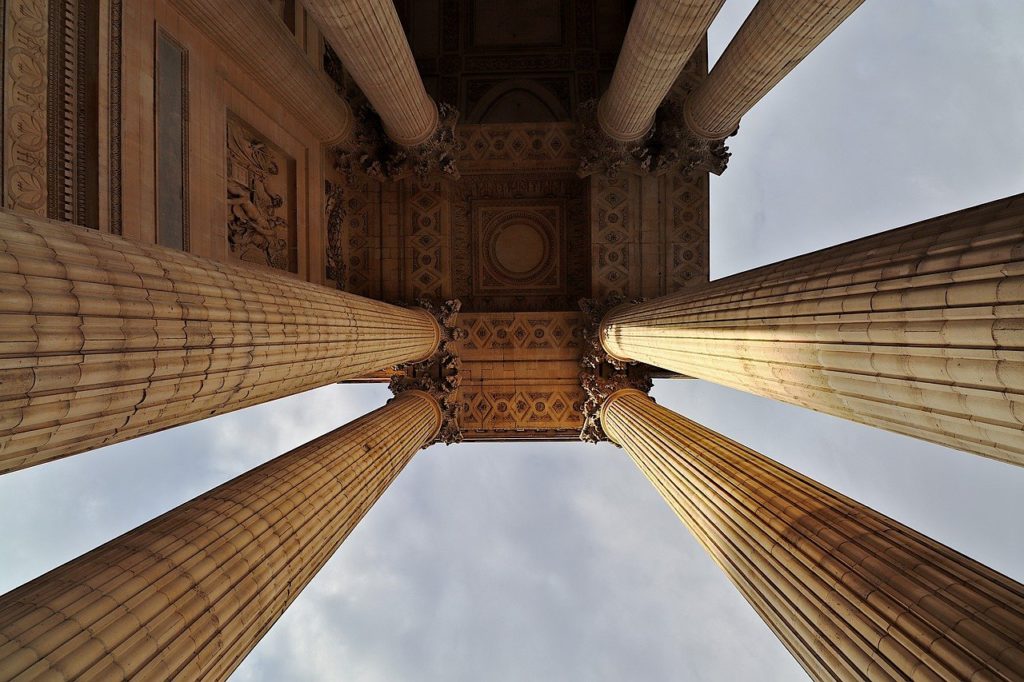 Making good on her pledge to fight racial discrimination in America following the war's end, Josephine was a great champion of the civil rights movement over the next two decades. A world away from the admiration and gratitude she knew in France — a country in which she "never feared" — Josephine was met with harsh criticism and animosity in her country of birth. Back in the US, the Jazz Age icon encountered mixed reviews of her performances, was accused of having both Communist and Fascist leanings, and received threats from the Ku Klux Klan for her outspokenness. Nevertheless, she proved to be as formidable a mover and shaker in the political sphere as she was on the stage. Staunchly refusing to play for segregated crowds, Josephine's "desegregation tour" gave rise to the first integrated live shows in Las Vegas. The NAACP declared May 20, 1951 "Josephine Baker Day" in Harlem for her endeavors and achievements as an advocate for the organization, and she gave a stirring speech at the March on Washington in 1963. Following the death of her husband in 1968, Coretta Scott King asked Josephine to take over the work of Dr. Martin Luther King Jr. However, Josephine declined for the sake of her burgeoning family, whom she referred to as "The Rainbow Tribe." Josephine had become the adoptive mother of 12 children of different ethnicities, hoping to encourage the ability of all people to live together as brothers and sisters, regardless of their backgrounds.
Josephine touched the lives of countless others, and her influence is still evident in today's culture. Near the end of her 50-year career, Josephine remarked, "I did take the blows [of life], but I took them with my chin up, in dignity, because I so profoundly love and respect humanity." Her campaigns, actual and ideal, could not have made that sentiment more apparent. Josephine died in 1975, a few days after having given a highly acclaimed performance in Paris. Over 20,000 people filled the city's streets to witness her funeral procession and, as a decorated war hero, she was honored with a 21-gun salute. Josephine Baker was the first American woman buried with full military honors in France and become now the first Black woman interred at Pantheon.
This article was translated in French by Sandrine Sweeney.
Headed Photo Credit: Bronisław Dróżka from Pixabay