Gastronomy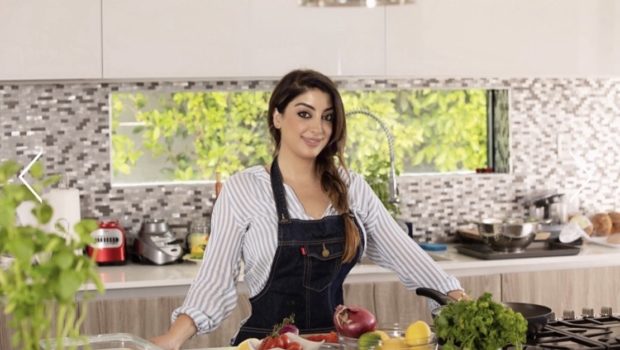 Published on April 6th, 2021 | by Nikki Karamooz
0
Kookoo Sabzi | Quiche Muffin Cups With Dill Yogurt
Kookoo is the term used in Farsi to describe an egg-based, quiche type dish.  Sabzi is Farsi for fresh herbs.  My recipe today takes the essence of our traditional kookoo sabzi and converts it into a nutritious, light herb muffin, veggie crustless quiche – an herb-filled spinach pie if you will.
This fabulous appetizer traditionally comes around during Persian New Year. It's called KooKoo Sabzi. Persian New Year is filled with old customs and much symbolism from the special table setting all the way down the dishes served for the spring feast and festivities. Fresh spring herbs are abundant on tables and in many new year dishes.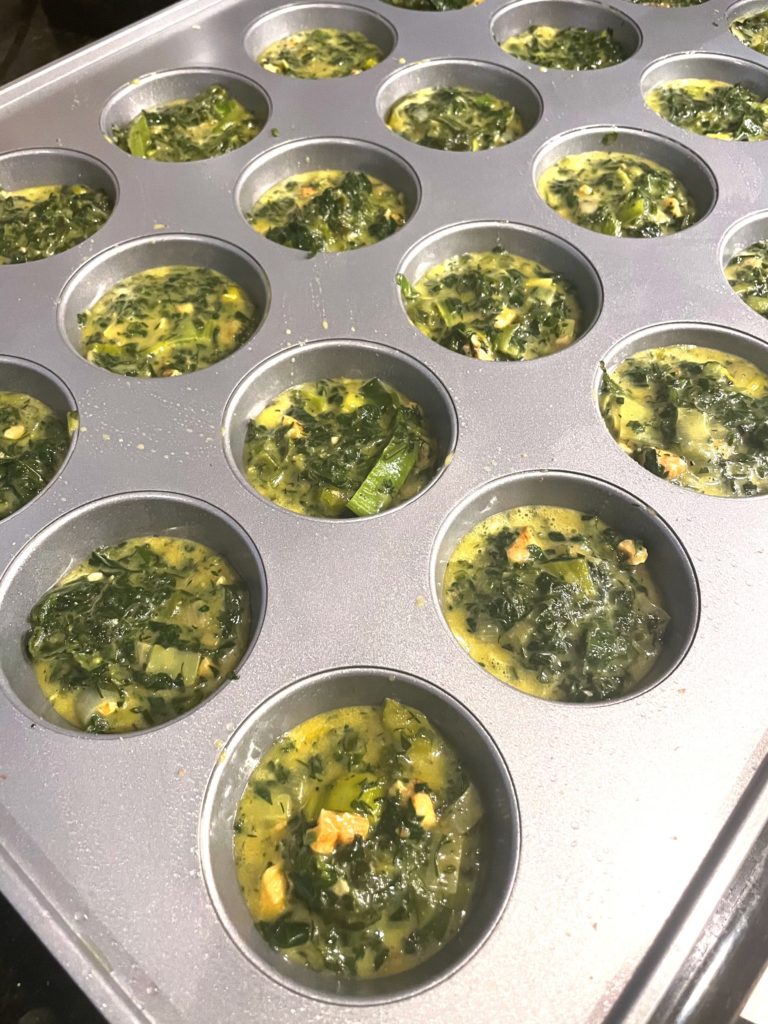 INGREDIENTS
1 cup fresh parsley, loosely packed (I use Italian parsley)
1 cup fresh cilantro, loosely packed
1 cup fresh dill, loosely packed
1/2 cup chopped chives/green onions
1/2 cup chopped leeks
2 tablespoons olive oil
1/2 cup toasted, chopped walnut halves
6 large eggs
2 tablespoons nonfat plain yogurt
1 teaspoon of sea salt
ground pepper to taste
1/2 teaspoon garlic powder
1 teaspoon turmeric
1 tablespoon flour
1 teaspoon baking powder
spray cooking oil
INSTRUCTIONS
Preheat oven to 375 degrees F
Coat muffin tin with spray oil liberally to avoid sticking
Coarsely chop all the fresh herbs
Use cooking sheers to cut up fresh dill
Slice green onions/chives and leeks into thin slices
Heat olive oil in a skillet pan
Saute the fresh, chopped herbs in heated olive oil for about 2 to 3 minutes, just until wilted, then allow to cool
Coarsely chop the walnuts keep 10 to 12 halves to use as a garnish on top at the end of baking
Toast walnuts, keeping a close eye on them – they quickly go from browned to burned
Use a hand blender to beat eggs for about 30 seconds along with the salt, pepper, and garlic powder in a bowl
Add yogurt to the egg mixture and whisk to combine
Whisk in flour, baking powder, and turmeric
Stir in sauteed herbs
Add toasted walnuts stir to combine
Pour into greased or lined muffin tin – about 1/3 cup per muffin
Bake until firmly set, about 15 minutes
Remove the muffin tin from the oven and add a walnut half to the top of each muffin. Persian barberries (zereshk) can also be sprinkled on top at this time
Switch oven setting to broil and cook an additional 3 minutes or so to get the tops slightly browned
Carefully remove from tins
Serve with plain yogurt with dried dill garnished with more fresh herbs and whole walnuts
NOTES
Persian barberries (zereshk) are often used in traditional kookoo sabzi recipes. Zereshk resembles currants but have a tart and sour taste. They give interest, zing, and extra flavor to these herby muffins.
If you choose to add walnut halves and/or barberries to the tops, do so for the last 5 minutes of broiling as they will burn.
Worth noting is that if you have access to a middle eastern market you may be able to find dried or frozen herbs ('sabzi') pre-packed for kookoo. It would be labeled Herbs for Kookoo or something similar. Use approximately 3 1/2 to 4 cups of the prepackaged herb for kookoo in the place of all the fresh herbs for this recipe.
Header Photo Credit: Nikki Karamooz