Art & Culture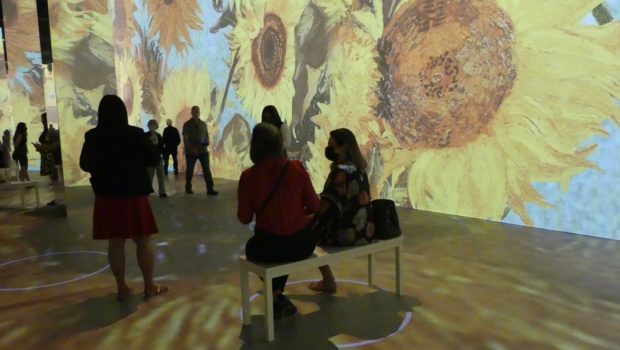 Published on November 18th, 2021 | by Isabelle Karamooz, Founder of FQM
0
Let Yourself Jump Into Van Gogh's Paintings at the Lighthouse Las Vegas
Invited to the VIP/Media Night, red carpet and the ribbon cutting & ceremony to get an early look at the Las Vegas show, I headed down to the Lighthouse Las Vegas on Level 3 at The Shops at Crystals. I was excited and a little surprised but still had a vague idea of what the experience would bring as I have viewed that exhibition several years ago in Paris, France.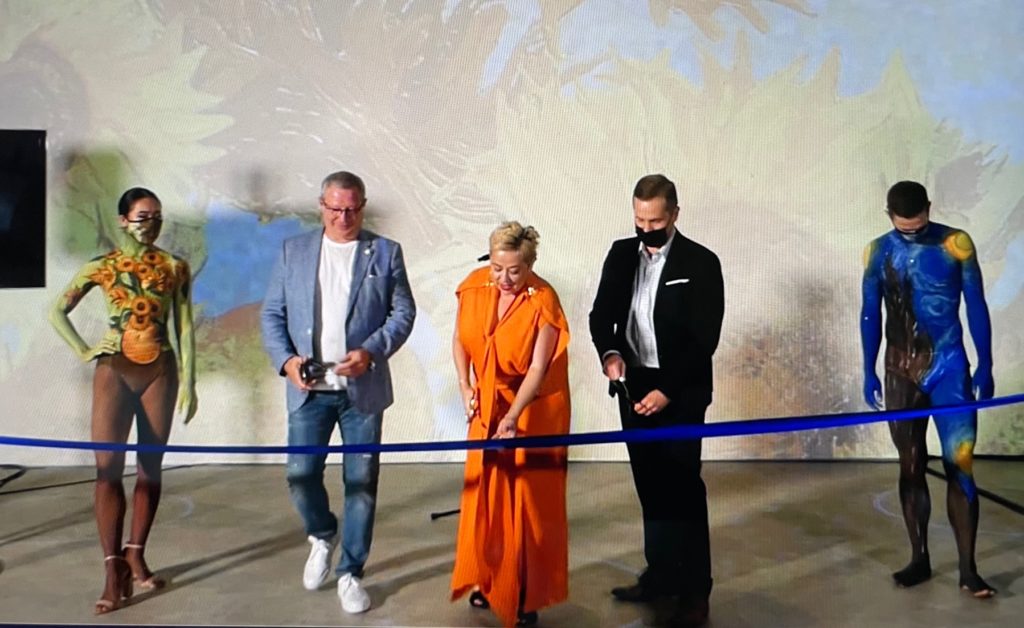 View the only 7 minutes video of the evening:
One of several immersive Van Gogh shows currently circling the United States and the world, the Immersive Van Gogh uses digital projection technology to surround visitors with the immortal art of Vincent Van Gogh in space and ceiling height which are the most important aspects of a potential venue for this exhibition. And, the space in Las Vegas fulfills those requirements.
The Immersive Van Gogh team includes Creator Massimiliano Siccardi; Composer Luca Longobardi and the producing team includes Svetlana Dvoretsky, Corey Ross and David J. Foster.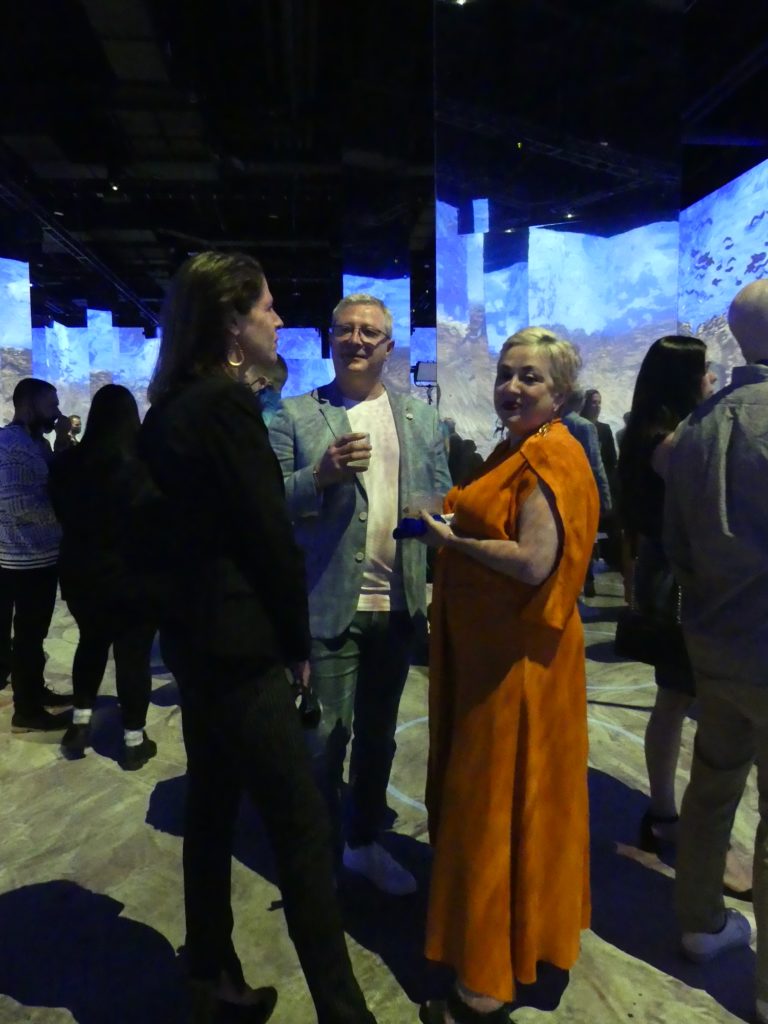 On that opening night, visitors were enjoying themselves with hors d'oeuvres from DW Bistro restaurant and sparkling wine before being invited to step into a giant, immersion room. A selection of Van Gogh's paintings gives us a timeline of Vincent Van Gogh's life and puts his life in a bit of perspective, as a failed artist in his own time, spanning between the Impressionism and Post-Impressionism movements and ending everyone up with the feeling of a beloved and one of the esteemed artists of all times.
Entering the immense, rectangular space, I immediately felt swept up into the landscape, I found myself in Van Gogh's little painted room in Arles and then I was wandering the countryside and then into town as night fell.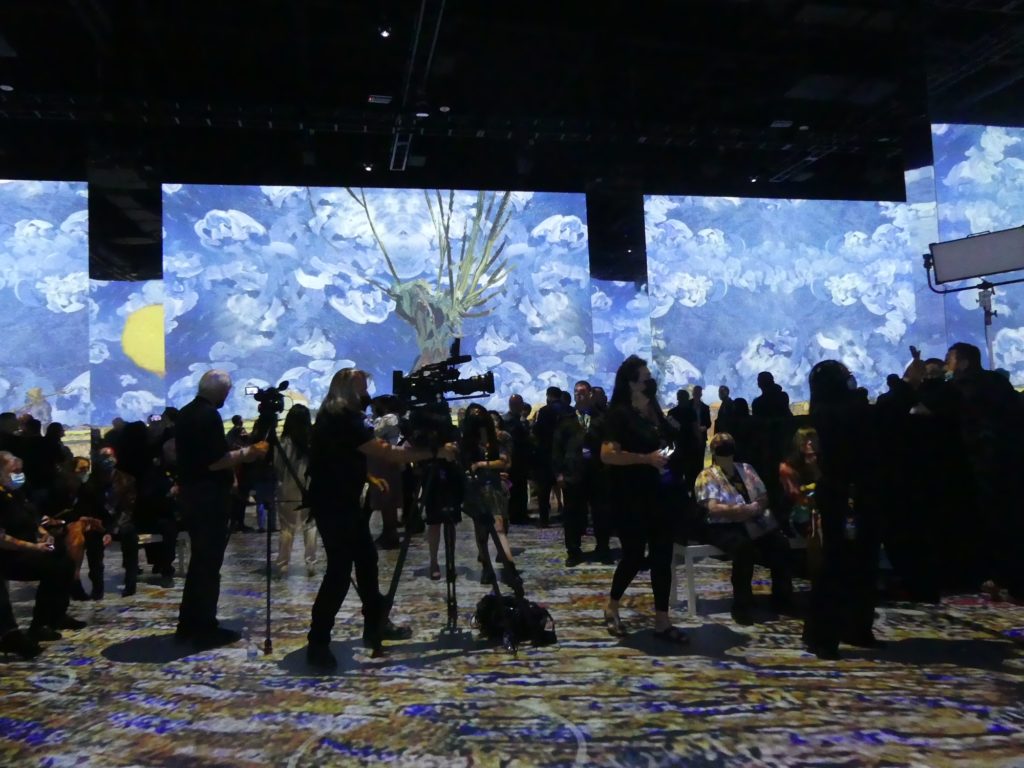 The space repaints Van Gogh's masterpieces before your eyes, fading as the transitions bring elements of his work to life, audiences can wander through different images and get varying perspectives, flowers bloom before your eyes, first appearing as small specks and then taking up an entire wall.
Interesting enough, visitors are able to come in at any point in the Van Gogh story without it feeling chronological. Social distancing circles guide you safely through the exhibition and all patrons must wear masks.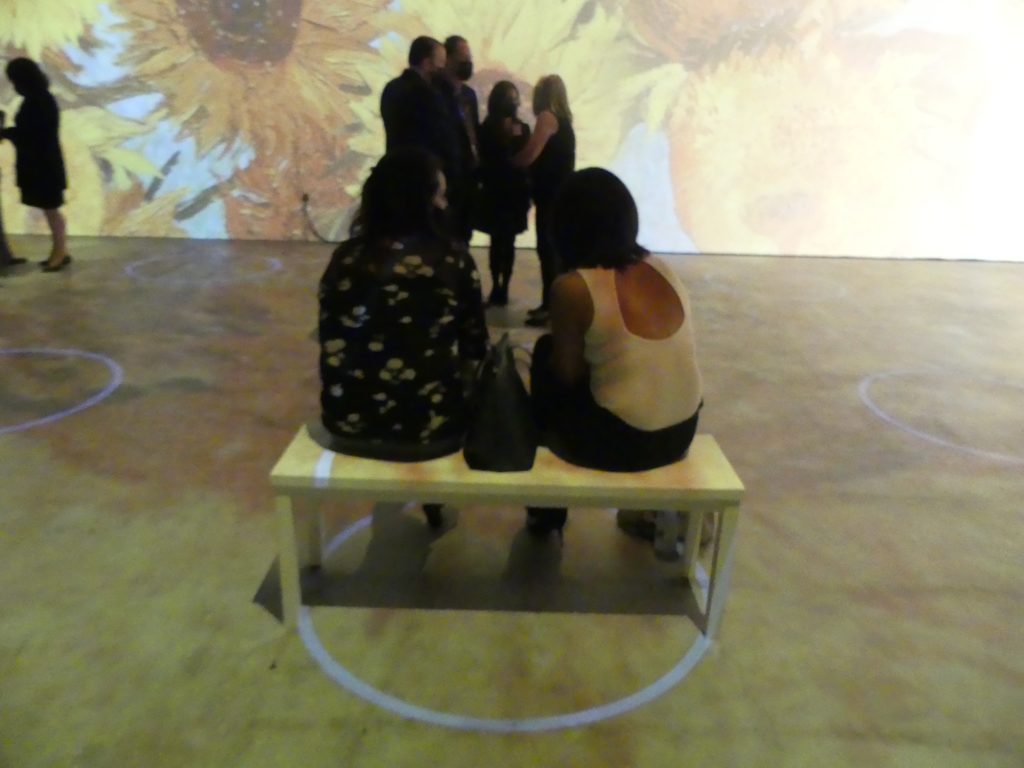 The show is scheduled to run through March 2022, said the founder of Show One Productions, Mrs Svetlana Dvoretsky.
The tickets are on-sale at VanGoghVegas.com.
For more information about Immersive Van Gogh, follow the exhibition on social media Facebook and Instagram.