Art & Culture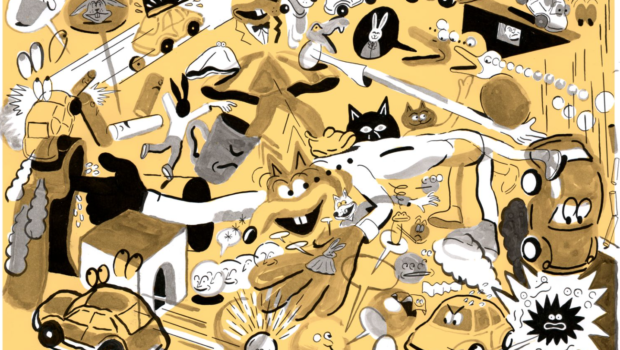 Published on May 26th, 2021 | by Laurence de Valmy
0
Marin Martinie is the laureate of Art Students Week 2021
The prize Art Students Week, founded by art critic and journalist Alexia Guggémos has just closed its 6th edition. For 7 days, artists under 30 were invited to share their work on Instagram. The jury made up of art professionals selected Marin Martinie as the winner. The jury also awarded special mentions to the following artists : Geoffroy Chouan , Sofia Salazarbb, Raphaëlle Chaygneaud-Dupuy  and Aziseh Emmanuel.
French Quarter Magazine is happy to be among the partners of the Prize and to support these young creative with La Maison des Artistes, Dalbe, Tribew Editions, Aica France, IESA arts&culture, Le Campus Fonderie de L'image and le Quotidien de l'Art.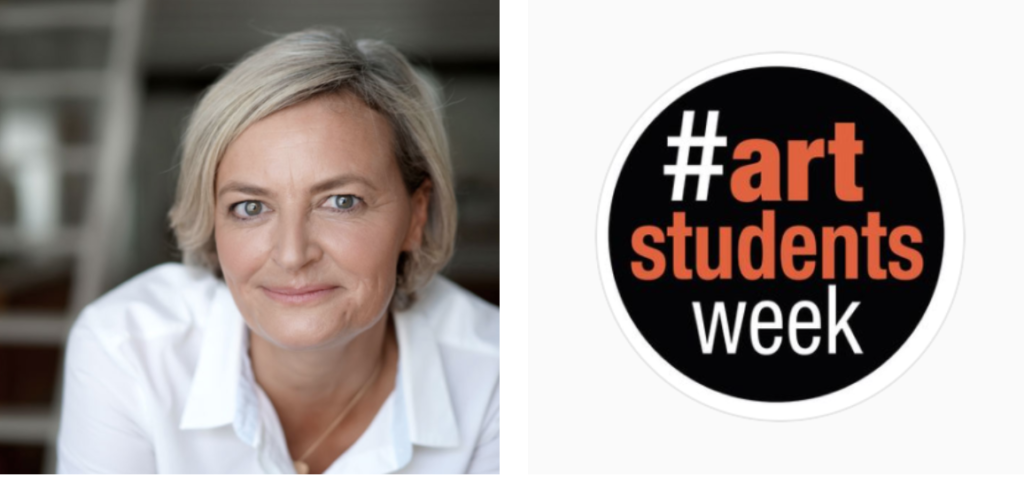 "This edition was marked by an anthology of innovations in digital formats: drawn leaflets, optical games, stories… Marin Martinie, distinguished himself by his playful and inventive universe. A genius of drawing and animation in the tradition of a Walt Disney! " declares Alexia Guggémos.
The prize ceremony for Art Students Week 2021 took place on the boat of Louis-Laurent Brétillard, L'Archimède in Paris with the famous French artist ORLAN, some members of the jury such as art critic Anaïd Demir and of course its Lauréate.
Meet this promising young talent.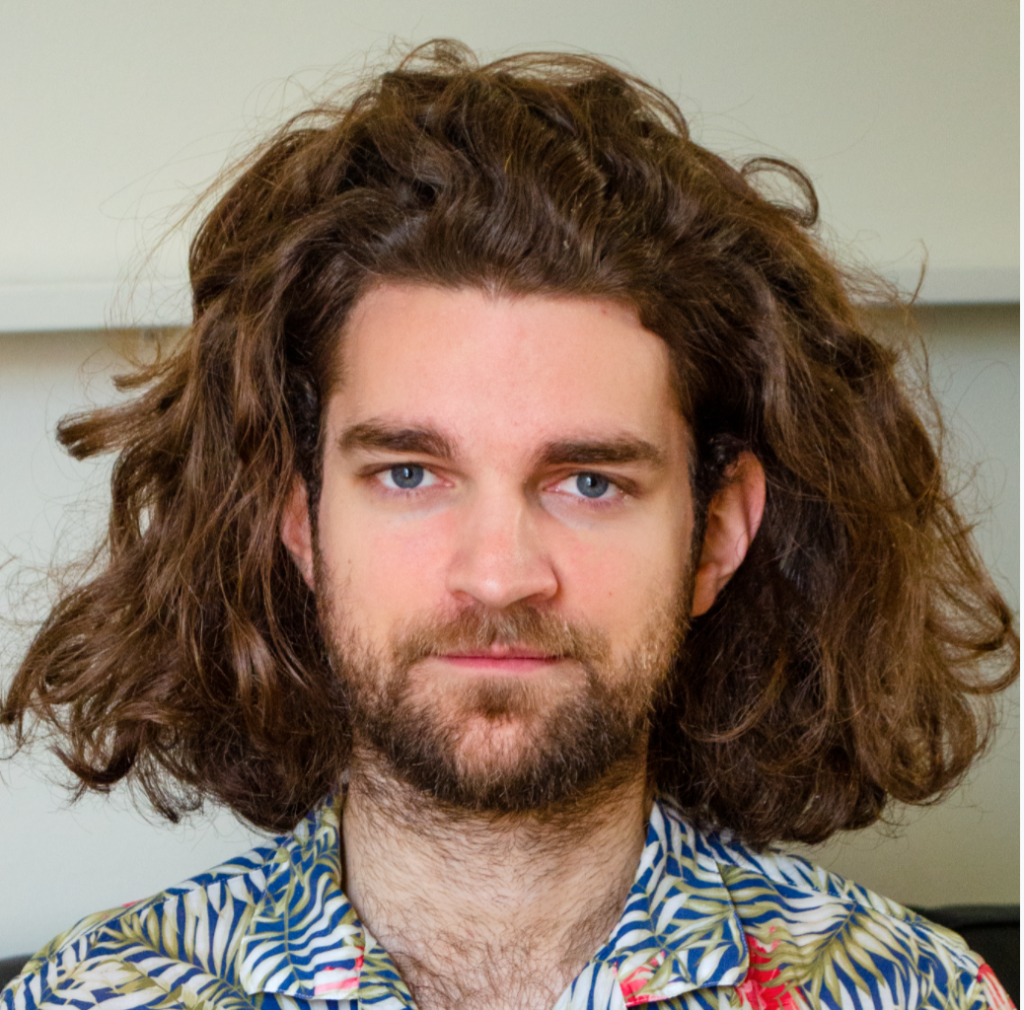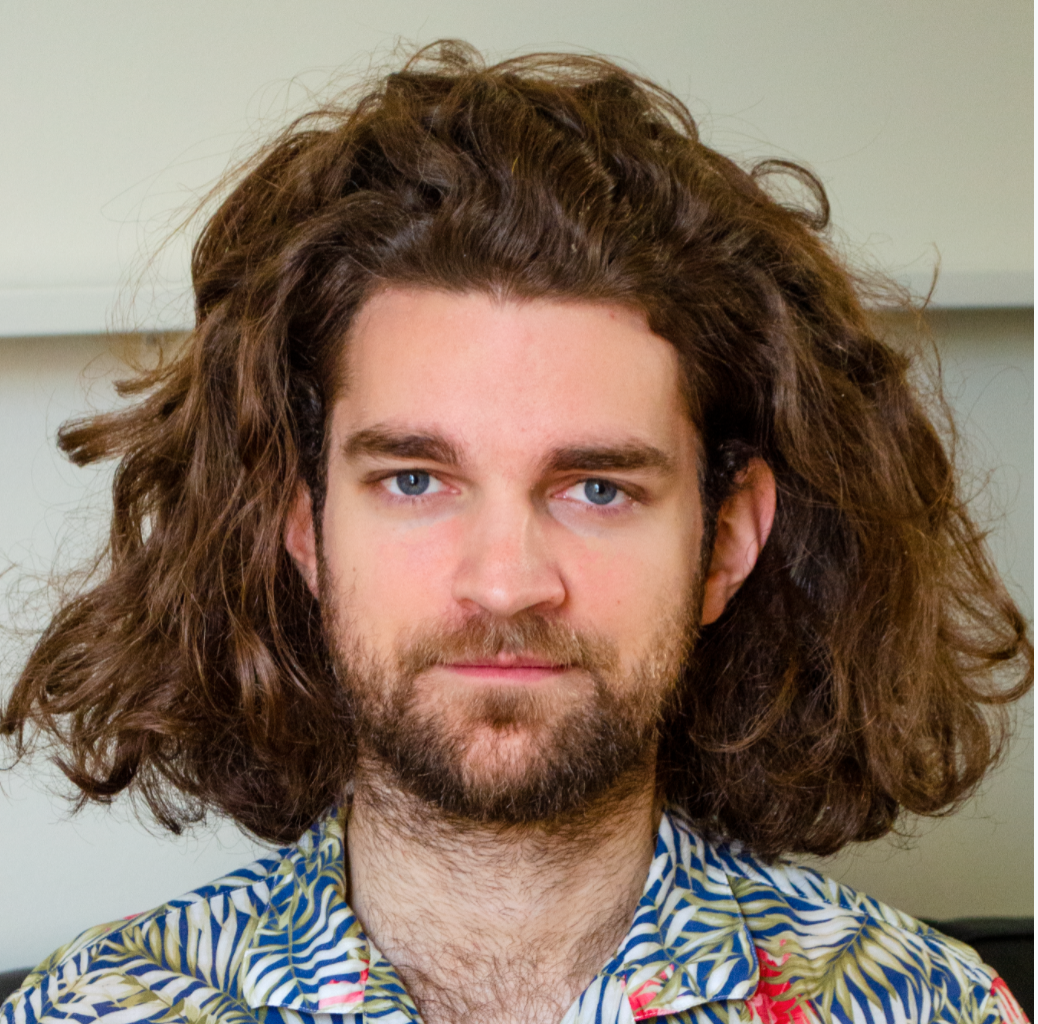 Marin, can you tell us about your background?
I grew up in Nantes and went to Paris for my studies; I was encouraged by my parents in the artistic way and in particular by my mother who is herself a painter and sculptor. I first went through the illustration section of the Estienne school then through the animation film department of the School of Decorative Arts in Paris from where I graduated in 2018.
How do you describe your work?
My work is divided between drawing and animated film. I am interested in the way in which narrative or expressive forms, in particular the characters, are constructed and deconstructed visually. I attach a lot of importance to improvisation, I think that we can trust the images that come without registering them in a story written in advance. For this reason, my images and films are often on the threshold of storytelling, they are not completely abstract because they are saturated with expressive signs and characters, but neither do they have a strict narrative unity. My work often starts from very general questions about the functioning of visual representation, the tension between fixity and movement in today's images or the nature of graphic characters. From these questions I improvise images, in a fairly classic register of comics or animated films that could be qualified as burlesque or grotesque, and I try to testify as best as possible, in the images, how much fun I have to draw.
ASW is organized on Instagram. What is your relationship with social networks?
I use them daily and Instagram in particular to show my artistic work and follow the work of those who interest me. I use this medium as a professional showcase. Instagram's own formats call for specific content and, if you know how to produce it, you can find an audience.
Despite everything, the experience of immediacy and the abundance of images, as attractive as they are, scare me. I find that, most of the time, they prevent an attentive reading or a real critical appropriation of the image seen. I'm also worried about the data sharing and self-staging that Instagram and other social networks invite users to do.
It is therefore a relationship with different aspects because I am of course, very happy and honored to have received the ASW 2021 prize.
You combine drawing and animation and you have also received the Emergences 2019 prize for your short footage Template Message. How has this impacted your career?
This award was important to me because it represented professional recognition for my diploma film Template Message. This recognition was, in addition, coupled with real financial means allowing a future project to materialize. That year I also became a student artist at Le Fresnoy, in Tourcoing, where I was able to create an installation with a work that mixed original drawings, printed edition and animated film. The installation was called Appearance of Standard Figures and it was featured in the exhibition Panorama 22 – Les Sentinelles at the Fresnoy.
In the meantime, I started a research-creation doctorate with Le Fresnoy and the University of Lille, under the supervision of Laurent Guido, and my research focuses on the conditions of visual reproduction of graphic characters, with the problems of authenticity, counterfeiting or misappropriation that this implies, with particular attention to the case of Bugs Bunny, a well-known character but little studied in France.
The prices are very important because they are precious sources of funding for artistic projects included in plastic and theoretical research which can take time.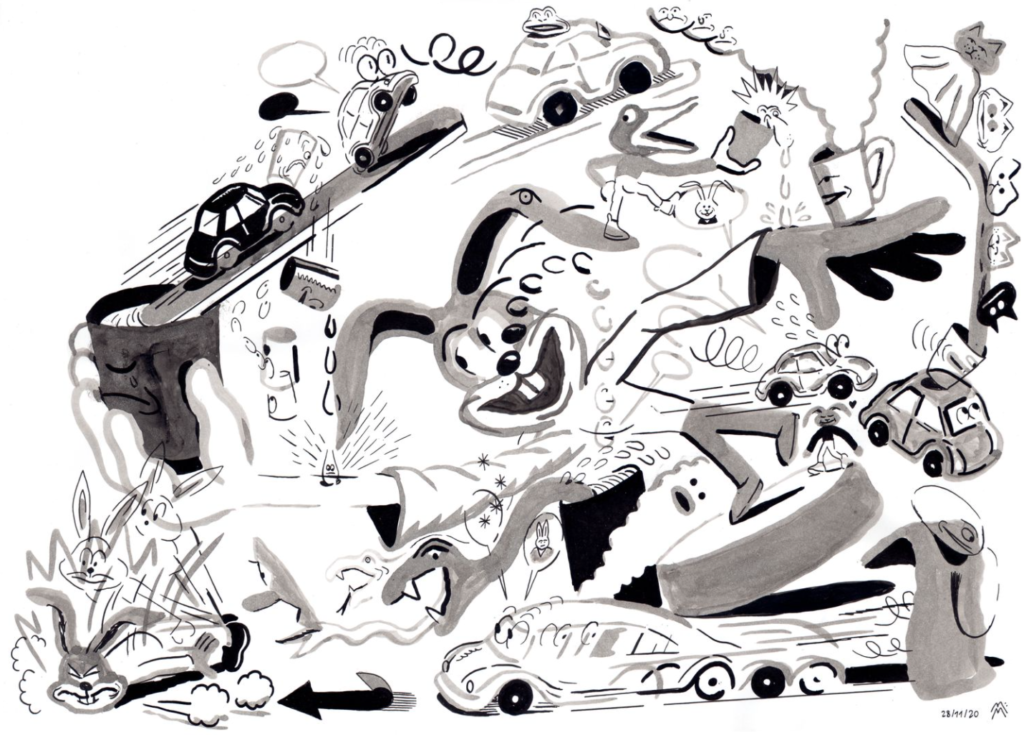 Who are the artists who inspire you in your work?
There are many! In comics, I was deeply marked by Gotlib and Goossens, then American authors like Chris Ware, Jim Woodring or Crumb and of course the independent French comic strip authors: Jochen Gerner, Ludovic Debeurme, Francis Masse, Antoine Marchalot… or the painter and mangaka Yuichi Yokoyama.
In animation, I have a culture shared between classic American cartoons (Tex Avery, Chuck Jones) and a tradition more linked to experimental cinema (Norman McLaren, Paul Bush, Georges Schwizgebel).
A contemporary director that I really like, very daring and very funny, is the English animator Peter Millard. We can also mention the very versatile Marie Paccou. In illustration, I really like the madness of JJGrandville in the 19th century, then the work of Benjamin Rabier and the very graphic and minimalist vein of Saul Steinberg, which people like Guillaume Chauchat are renewing today.
What are your upcoming projects ?
I am working on my thesis that I should support within 2 years, which will also be the opportunity to produce small editorial objects on the theme of the construction and deconstruction of the graphic character from commercial exploitation to contemporary diversions. on social networks.
I draw daily in notebooks and I plan to edit them. I will also be making an animated film at Le Fresnoy from next September, this will be my first foray into computer graphics, and it should talk about financial and monetary abstraction and how it takes us away from reality. .
What are your dream projects?
I would love to make a long-term comic strip without text, with a purely visual narration, I find it an interesting exercise and it is also, as I said above, a way of "trusting" images. And, as I have been practicing theatrical improvisation in an amateur troupe for almost ten years, I think I would like to find a form of live performance that combines live drawing, improvisation of actresses and comedians and why not animation. I would also like to start painting! There are a lot of things, as you can see, I have work to do …