Art & Culture
Published on September 11th, 2023 | by Laurence de Valmy
0
Martine Couralet-Laing reveals behind the scenes of the city of angels in DreamLAnd
In the book DreamLAnd, (Lazare Capucine editions), French producer and author Martine Couralet-Laing takes us behind the scenes in Los Angeles and Hollywood, after a 20-year career in film and television. A passion for this job, shared with her husband, producer John Laing.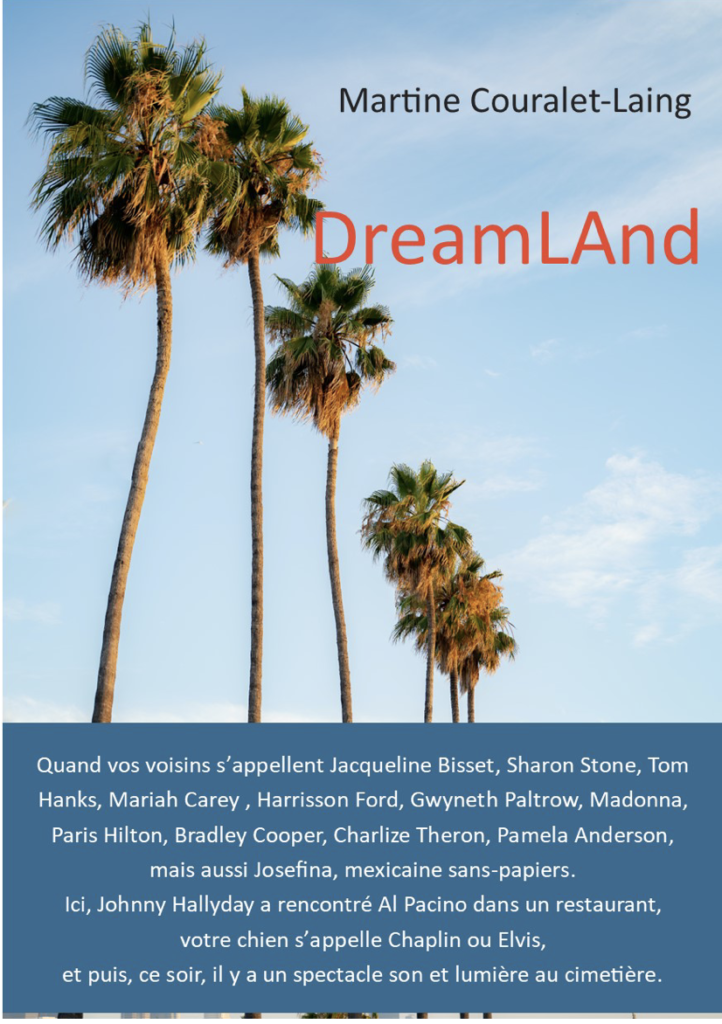 Ahead of the release in France, scheduled for October 17, the author will present her book, starting with a book signing on September 21st at the Alliance Française in San Diego, on October 3rd at the Los Angeles Consulate and on December 1st at the French Alliance of Pasadena before other dates in France and the USA.
The author signs here her first story after a first experience in writing as a screenwriter alongside Teresa Sparks, member of the Writers Guild of America, with whom she co-wrote the American romantic comedy Mismatch.
DreamLAnd tells us how in LA, everything is extreme, everything goes further: Sharon Stone who practices daydreaming, cemeteries that are on sale, Harrison Ford who keeps crashing planes, new age nurseries, shelters antinuclear around swimming pools, salads that make you give birth. But also, the book tells us about this light, so beautiful, padded, like nowhere else, which bathes the city in a real softness. And nature in the city, overflowing with everywhere which, in the tradition of the Great American West, must be shared with coyotes, deer, raccoons. A story composed of forty lived stories, where from anecdote to anecdote, we feel this freedom which makes that in Hollywood, everything seems possible.
How did the desire to write this first story come about?
Living in LA is a bit like living in a permanent movie. We are spectators of incredible, very inspiring things and over the years I have scribbled notes on notebooks on everything I saw. When I told these anecdotes at dinner parties, they were a huge success, people asked for more and I quickly realized that they had a real audience.
I've always wanted to write, I've always had writing habits without realizing it. When I traveled I wrote down everything, I read everything that came to hand, I wrote everything in my head, but my life on television was too tumultuous, too hectic, too full of adventures and travels to find the calm and silence necessary for writing. And one day the calm finally came and it happened on its own. I took off and started writing. I wanted to pay homage to LA and break all those apocalypse city clichés.
We imagine that you still have many other anecdotes to share. How did you make the selection?
I first submitted a manuscript that had 60 mini chapters. It was too much. Too many stories, too many characters. A friend advised me to reduce it to 40 stories, which I did. I tried to balance a good mix, between the stories of celebrities like Quelque Chose de Tennessee (Something from Tennessee), Je Rêve ou C'est Sharon ? (Am I Dreaming or is it Sharon?), Pamela, and the anecdotes of the city itself like La Bougie (The Candle), la Salade qui Fait Accoucher (the Salad which Makes You Give Birth), and the scenes on cultural differences, among others the Fake ID, Hollywood Forever, the Mouse which becomes Mickey Mouse. The choice was not easy. But I ended up being very happy with the result.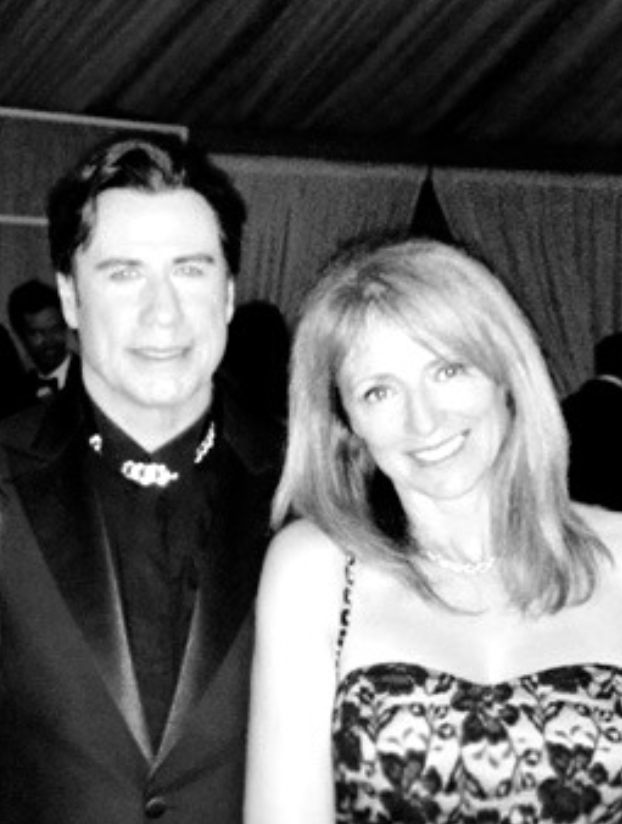 You make us discover unusual aspects of Los Angeles. Can you share some of your favorite places?
– The Glen Center near Mulholland Drive. It's a small mall off the beaten track. Small village atmosphere, with all the old people who come to meet their friends in the afternoon, all the stars who live around who come to have lunch at the Deli in peace, the children who come to get ice cream after school. I love it.
– Musso and Frank in Hollywood, my favorite neighborhood. Old Hollywood atmosphere of the Golden Age, everything has remained the same, down to the servers that seem to come straight out of the 1920s. Charlie Chaplin used to go there for lunch on horseback. Full of actors, Travolta is still there, among others.
– Lake Hollywood: for a walk, my favorite place that I describe in the first pages of DreamLAnd.
– The Pacific Palisades hike. In the chapter "Attention stars are everywhere", I share how I met one of the biggest stars of Hollywood there. One of the most beautiful hikes. Rustic Canyon Hyke.
– Mulholland drive, there are 2 or 3 'viewpoints' where you have the most beautiful view of LA, city side or Valley side. For a little aperitif at sunset.
The book makes you want to continue discovering other characters from this mythical city. Do you already have future writing projects in mind?
As soon as I have finished this phase of the promotion, I start writing again. I think you have to write about what you know so it will definitely revolve around this city. I find that there are so many incredible stories before our eyes every day, true stories that it's almost a shame to invent new ones. You just have to sharpen your gaze to pay attention to what is happening around us, and perhaps imprint this vision of things on it to sublimate everything. And maybe a DreamLAnd 2, who knows?
Will the book be released in the USA and what about an English version?
Yes, the French version is already on sale in the US on Lireka, at the Alliance Française in San Diego, in Los Angeles, at French Wink in New York and on Amazon.fr. The American version is almost finished and we will be looking for an American publisher very soon.
To attend the San Diego event, go on the AFSD website.
Instagram @martinelaing