Art & Culture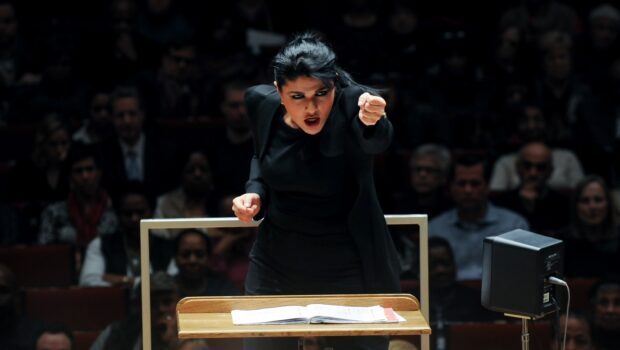 Published on April 30th, 2023 | by Isabelle Karamooz, Founder of FQM
0
Passion, Perseverance, and Music: An Interview with Alexandra Arrieche
Meet Alexandra Arrieche, the Brazilian-born conductor who is making waves in the classical music scene in Las Vegas. Alexandra's passion for classical music started at a young age, inspired by movie soundtracks and the grandeur of orchestras. Today, she is the music director and conductor of the Henderson Symphony Orchestra, where she has been making a name for herself since 2016. In this interview, Alexandra shares her journey as a conductor and her insights on the changing landscape of classical music in Las Vegas.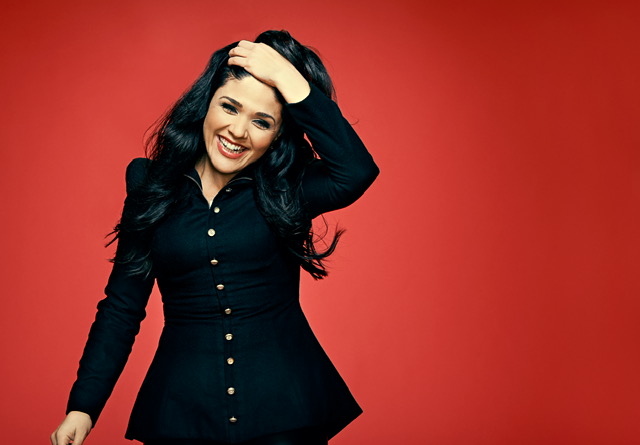 What drew you to the classical music world and how did it help prepare you for your position as a conductor?
I was born in Brazil, where classical music isn't prevalent, but I was drawn to the big sounds of orchestras through movie soundtracks. I started taking piano lessons at age 11 and eventually began composing music for my friends to play. Through this experience, I discovered my passion for conducting. I was especially inspired by John Williams and his film music, as well as composers like Brahms, Beethoven, Debussy, and more recently, Philip Glass, John Adams, James McMillan, and Jennifer Higdon.
What led you to become a conductor?
I started conducting my friends and my teachers recognized my leadership skills. They encouraged me to invest in this talent, and I realized I had a voice and could be a role model for other women. When I researched the field, the first name that came up was Marin Alsop, and I was fascinated by her story. I got the chance to work with her and since then, she's been a big influence in my life. We have a fellowship for women, which I'm proud to be a part of.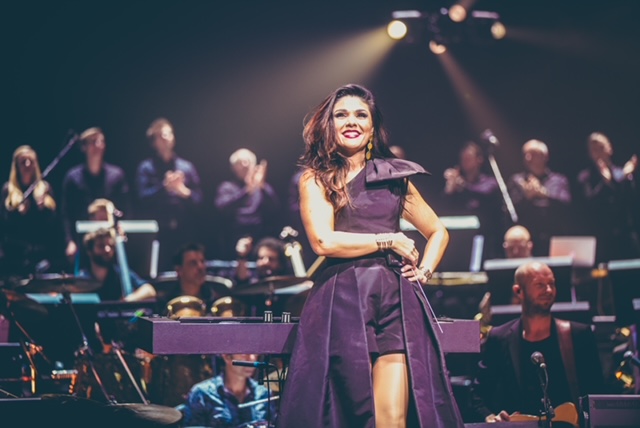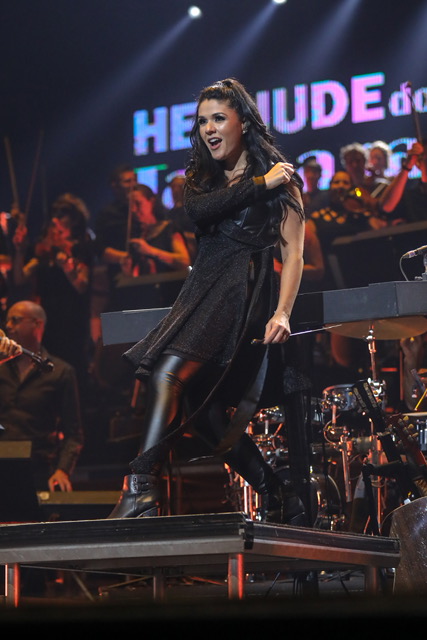 What was your first season with the Henderson Symphony Orchestra like?
When I first moved to Las Vegas in 2016, my first season with the Henderson Symphony Orchestra was about getting to know the community. We had longer concerts with intermissions at the Pavilion, but we eventually transformed the program to better serve the community and audiences. We now have a shorter program with no intermission, which is more in line with the types of shows people see on the Strip.
What are some accomplishments you're excited about in your role as a conductor?
One of my passions is working with young artists, and that started with my first season in Henderson. I've been working directly with them and getting their teachers involved. They were phenomenal. I still keep in touch with most of the Young Artists. We've also had to adapt to changing venues, which has been a challenge.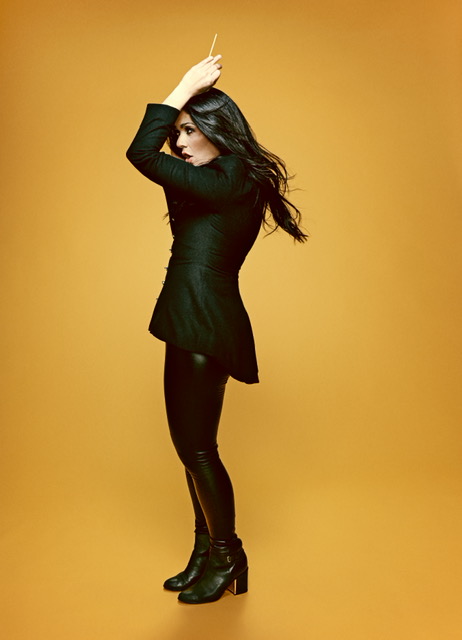 Can you tell us about the new season?
This season, we're doing a program called "Heroes" which features music from movies like "Batman" and "Superman." It's a fun program that showcases the power of orchestral music to evoke emotions and tell stories. We're excited to share this with our audiences and to continue to grow and evolve as an orchestra.
Attention all music lovers! Don't miss out on the chance to attend an incredible live concert on June 2nd at the Dollar Loan Center, WHAM! You'll be able to enjoy amazing performances by talented musicians and experience an unforgettable evening of entertainment.
So gather your friends and family, and come join us for a night of great music, fun, and memories.
We can't wait to see you there.
The website for the Henderson Symphony Orchestra is: https://www.hendersonsymphonynv.org/concerts-events.
Here is also a list of all the concerts of the season:
STAR WARS DAY
THURSDAY – MAY 4, 2023
FEATURING PHANTOM STRIKES BACK AS THE MOVIE PLAYS
https://thedollarloancenter.com

WHAM!
FEATURING MICHAEL SHEPPARD (PIANO) AS "THE IVORY CRUSADER" 
FRIDAY – JUNE 2, 2023 | 7:30PM
AT THE DOLLAR LOAN CENTER
BANG!
FEATURING DE ANN LETOURNEAU AS "SUPER-STRINGS LETOURNEAU"
FRIDAY – SEPTEMBER 23, 2022 
AT THE DOLLAR LOAN CENTER
​
MOVIE NIGHT
FRIDAY – OCTOBER 7, 2022
WATER STREET PLAZA
​
MASQUERADE BALL
SATURDAY – OCTOBER 29, 2022
LAKE LAS VEGAS
​
VETERANS DAY CONCERT
SATURDAY – NOVEMBER 5, 2022
WATER STREET AMPHITHEATER
​
HOLIDAY JUKEBOX
FEATURING CORONADO HIGH SCHOOL CHOIR
FRIDAY – DECEMBER 9, 2022 | 7:30PM
CORONADO HIGH SCHOOL

​WOW!
FEATURING YVONNE COX AS "THE HARP GIRL"  
FRIDAY – FEBRUARY 24, 2023 | 7:30PM
PINECREST SLOAN CANYON ACADEMY

YOUNG ARTISTS CONCERT
FEATURING YOUNG ARTISTS WINNERS OF THE COMPETITION
FRIDAY – MARCH 31, 2023 | 7:30PM
PINECREST SLOAN CANYON ACADEMY
​
CONCERT 4KIDS
FEATURING GREGORY SMITH'S THE ORCHESTRA GAMES
NARRATOR: NATE TANNENBAUM
THURSDAY – APRIL 13 2023 | 10:30AM
AT THE DOLLAR LOAN CENTER
Header Photo Credit: Chris Ocken