Events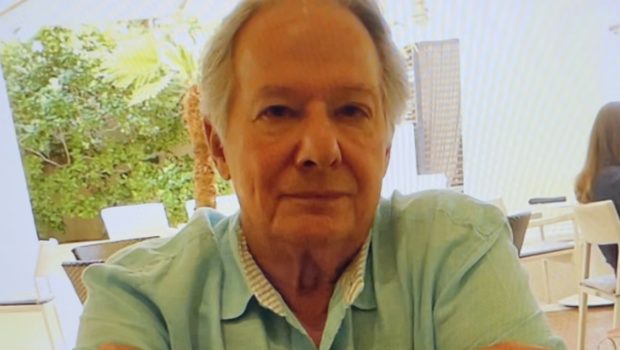 Published on October 17th, 2021 | by Isabelle Karamooz, Founder of FQM
0
Peter Shames: Guest Speaker at World Affairs Council of Las Vegas
Experienced in his field and well engaged in the process of turning computers into useful tools for scientists, Peter Shames was the Guest Speaker at World Affairs Council last September 2021.
Date: September 29th, 2021
Time: 6:00 – 8:00 p.m.
Location: Spanish Trails Country Club, 5050 Spanish Trails Lane, Las Vegas, NV 89113
To listen to the Mr. Peter Shames's Interview Video, click here:
On Wednesday, September 29, Peter Shames, holding a degree in Geology from the University of New Hampshire and Computer Science courses from Cornell University, was the guest speaker at the World Affairs Council of Las Vegas on the topic "News from Space: Near and Very, Very Far."
The year 2020 has been a terrible year for all of us with lockdowns everywhere in the world, economic impact of the pandemic and the Delta and other variants. But for space exploration, at least, it has been quite an interesting several past months. Over the last year, we have seen a variety of exciting space stories that made the news, from historic launches of spacecraft and humans to major scientific discoveries within, and beyond, the Solar System. Peter Shames tells us about the "news from Space," from the past missions of NASA to today, our own Earth, the Solar System planets, and remote galaxies that are like, and unlike, our own.
Peter Shames has developed architectures for a variety of NASA programs, including JPL planetary missions. He worked previously on the Hubble Space Telescope science processing and archiving systems, as well as at the Arecibo Observatory and the Deep Space Network. He regularly lectures, writes, and contributes to research and his work involves architecting secure, large-scale, space data systems, including the design and modeling of space communications systems, protocols, and standards, and he leads a group of NASA experts that develop international standards for space communications.
His talk was from 6:00 to 8:00 p.m. at the Spanish Trails Country Club. If you attend the World Affairs Council's lectures (audit), there is a small charge for members and non-members, and reservations are required. Appetizers is served before the talk begins. There are cold meats and cheeses, and a variety of vegetarian option.
If you have questions or would like more information about any of World Affairs Council's programs, please either send Lauren Kleinfeld a note (laurenk@waclv.org), call her at 858 774 6697 or see the World Affairs Council of Las Vegas website:  waclv.org.