Gastronomy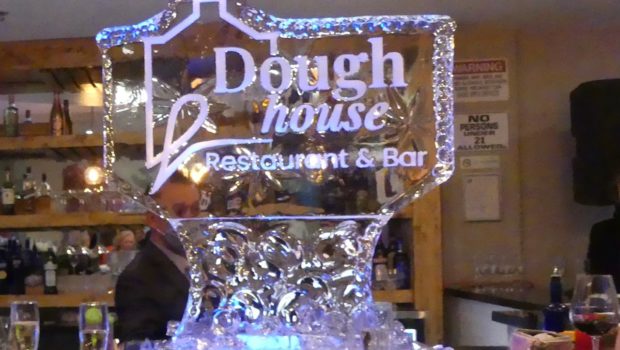 Published on October 25th, 2021 | by Isabelle Karamooz, Founder of FQM
0
"Rowena & Friends," a VIP/Red Carpet Private Event with Chef Carla Pellegrino at Dough House, her Newest Venture, a fine Italian restaurant in Las Vegas
Las Vegas's newest Carla Pellegrino venture opened with its VIP/Red Carpet Private Event last October 1st, 2021 in Spring Valley. Chef Carla has overseen a menu consisting of charcuterie and cheeses, appetizers, house-made pastas, a seasonal salad, as well as a selection of desserts accompanied by DJs, a cocktail bar, and curated wine selections.
To view the short film about the evening, click on the video:
It's been many years since the Brazilian-born, Italian-raised chef, Chef Carla Pellegrino debuted her first Italian/brazilian eateries with Baldoria Restaurant in NYC with Frank Pellegrino Jr., Rao's at Caesars Palace, Bratalian Neapolitan Cantina in Henderson, Bacio at the Tropicana, Meatball Spot at Town Square, Touché in Miami and California's Majestic Yosemite Hotel. Now, she is ramping up again to open her latest venture in Spring Valley, Dough House, an Italian cuisine with French flair, scheduled to be opened to the public on November 4th.
The new restaurant located at the Eldan Center, designed with a Greco-Roman facade, is at the intersection of Russell Road and Rainbow Boulevard that was occupied by Mama Leonie Ristorante, and later the Go Vegan Café until May 2021.
The owners of this new restaurant are sisters, Axenia and Marina Cobzac.
Dough House, is a fresh, new neighborhood restaurant, offering familiar Italian classics in a comfortable and lively setting. The varied menu offers a perfect match for any appetite or occasion. Dough House is your spot for date night, a family dinner, celebration with friends, a lunch meeting, or a quick bite at the bar. With a focus on engaging and friendly service, perfectly executed classic dishes and an Italian inspired bar, the team at Dough House hope to ensure a memorable dining experience each and every time.
We have been thrilled to attend this wonderful opening night and we look forward to the public opening next week!