Art & Culture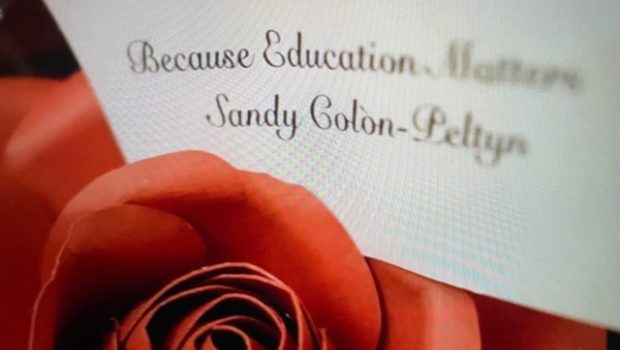 Published on October 3rd, 2021 | by Isabelle Karamooz, Founder of FQM
0
Señoras of Excellence, Señores of Distinction Gala celebrates 16 years
French Quarter Magazine has been honored to cover this fabulous Awards Gala event. Special thanks to our outstanding contributor, Marie Parant, who made this video for our media outlet and who took time out of her work and study schedule. Tune in and enjoy the short video about Señoras of Excellence, Señores of Distinction Gala event.
Last September 17, 2021, in spite of the pandemonium, the long-awaited 16th annual Señoras of Excellence and Señores of Distinction Awards Gala took place in the Westgate Resort. This is one Gala of Las Vegas' most prestigious and elegant events of the year — one that has been successfully celebrated for years.
The Sandy Peltyn Foundation of Excellence, under the presidency of Maggie Arias-Petrel, was created by Mrs Peltyn as a means of providing scholarships to deserving students in Southern Nevada. Every year, the Señoras of Excellence group continue with Sandy's legacy and celebrate her mission of honoring women and men whom also have made a difference bringing our community together. It is all about the students that have been sent to college and making education a reality. Many past scholarship recipients were in attendance to share their stories of success through education and celebrate their accomplishments.
Nevada Governor Steve Sisolak and First Lady Kathy Sisolak were the Gala' special guests of honor.
The hosted reception featured a silent auction, entertainment by the Las Vegas High School mariachi band who performed at Biden's presidential inauguration. A harpist played during the reception along with some Latino performers visiting Las Vegas that week for the Hispanic Heritage Month celebrations.
In a formal ceremony, the event honored five individuals and one corporation that have excelled in their professions as well as have contributed to the enrichment of our community.
"Education Matters"
The honorees focusing on Health care included:
Señoras of Excellence
Olivia Diaz, Councilwoman
Vida Lin, President of the Asian Community Council
Rita Vaswani, VP Nevada State Bank and Healthcare Advocate
Señores of Distinction
Dr. Marlow Hernandez, CEO, Cano Health
Jim Murren, Chairman, Nevada State COVID Relief Task Force
Corporation of the Year
Cano Health
1st Annual Sandy Peltyn Foundation of Excellence Award
Dr. Rachakonda Prabhu, President, Nevada State Board of Medical Examiners
Community Hero
Jackie Siegel, Co-founder of Victoria's Voice
Header Photo Credit: from Marie Parant's video.