Fashion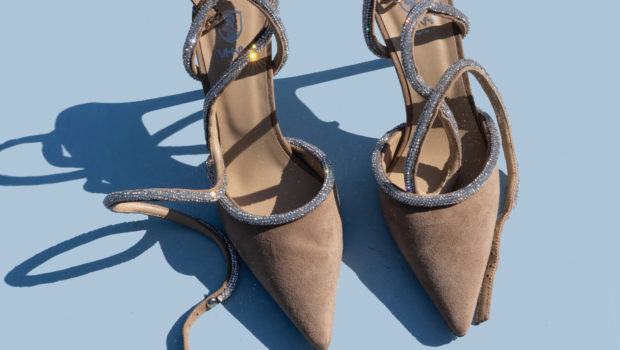 Published on October 10th, 2022 | by Isabelle Karamooz, Founder of FQM
1
Staying On Trend: Rhinestones are a Girl's Best-Friend!
Summer is coming to an end so it is time to start shopping for fall and we have just the thing to get you started. With VHNY, any shoe could be worn throughout the year but, this fall the blinged-out VHNY Claudia Taupe Suede Heel will be a great addition to your closet. But first, you have to know why having a little sparkle is so important.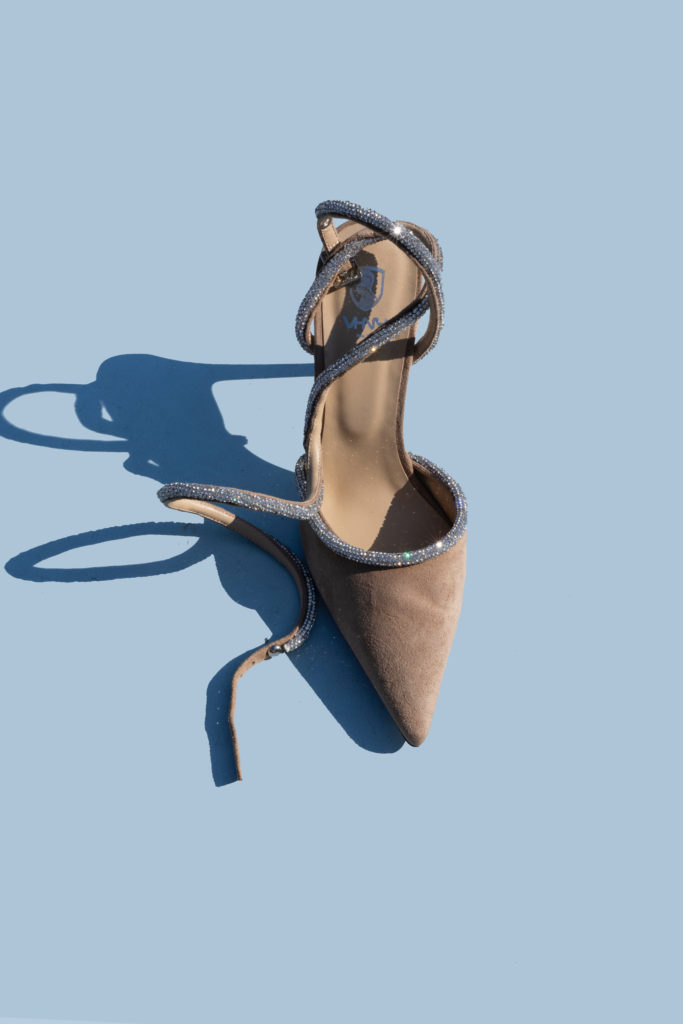 Sparkles and Rhinestones have been used to embellish shoes, clothing and just about any accessory you can name. Celebrities such as Elton John, Patti LaBelle, Michael Jackson and Elvis Presley, just to name a few, have inspired the popularity of wearing BLING! Although this is yet another trend that has lasted for decades, It is the most expensive! Rhinestones can vary from hundreds to thousands of dollars depending its origin. Swarovski crystals, made in 1892 by Daniel Swarovski, have definitely made it a lot more popular to not be able to afford diamonds. Not that diamonds are sustainable anyway. In the year 2000s, you probably were victim to the blinged out rhinestone studded flip phone case.
If you were really Y2K everything you owned was studded including your Von Dutch trucker hat. For decades, Rhinestones have made its way into every girls closet whether it is that signature piece studded clutch or your favorite Swarovski crystal Prada headband you wear when you are feeling like Mia in "The Princess Diaries." Either way bling is essential in every girls closet. If you are like many girls and live for statement pieces these VHNY Claudia Taupe Suede Heels are for you.
These Heels are not only fashion forward but it is sleek design; and spiral ankle strap makes them super comfy! Only available in Taupe and Black, these shoes make them easy to pair with a Vivienne Hu design. The chunky rhinestone embellishment will have your feet shining with your every step, leaving everyone looking directly at them blinded by the bling! The color and suede fabric makes it the "IT SHOE" of the fall season. Summer is almost over in NYC so it is time to get a jump start on that fall Inspo… So step into your inner Mariah Carey with VHNY and sparkle a little!
Header Photo Credit: VHNY