Gastronomy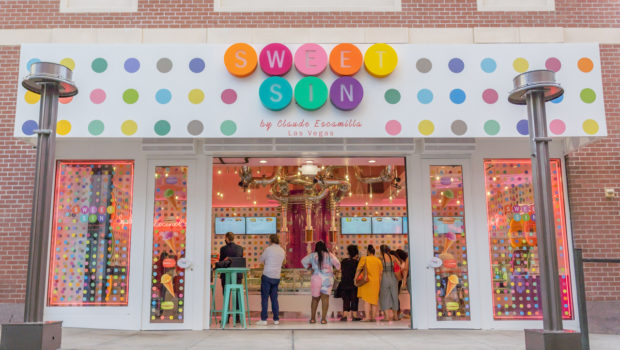 Published on July 25th, 2021 | by Christopher Cipollini
0
"Sweet Sin:" The Decadent World of Claude Escamilla
To those visiting Las Vegas, a trip to the Linq promenade is a must. Sandwiched between two resorts on the famous Strip, one can visit any number of shops, boutiques, taverns, and restaurants – all jostling for space underneath the all-encompassing casinos. In such a colorful atmosphere, it takes a lot for a place to stand out and make an impression. However, just past the entrance of the Linq, is a bright and colorful "cornucopia" of shades. All manner of sweets resides within. We discover a candy shop-elevated with macarons, croissants and innumerable pastries. Layer upon layer of edible decadence. Welcome to the world of Chef Claude Escamilla! Welcome to "Sweet Sin!"
Header Photo Credit: Sweet Sin Collections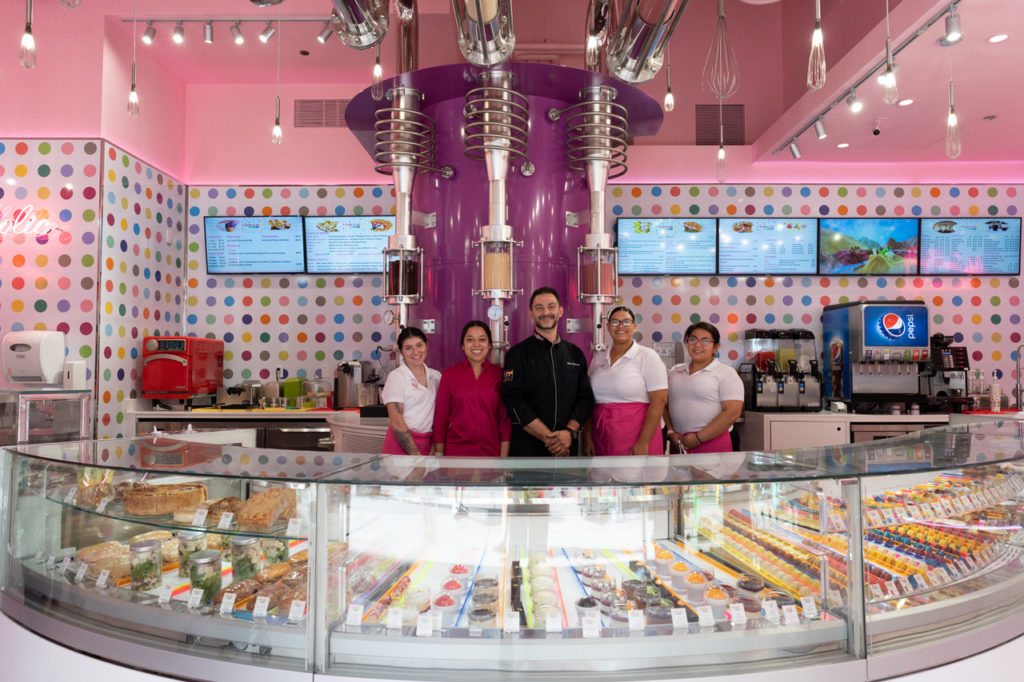 Chef Claude is a man whose reputation precedes him. Having been crowned "World Pastry Chef" not once, but twice, his passion for his creations is found all around – with evidence is in the details: a chocolate fountain made in France, macarons that are a prism of colors, elegant "signature dots" rolls with rich finishes as well as doughnuts and candies. Chef Claude knows that the deliciousness is in the details and his work is proof. Recently, I was fortunate to have a sit with this pastry genius and ask him about his passion for gastronomy, his French background, and the keen distinctions that separate "Sweet Sin" from the rest of the pack.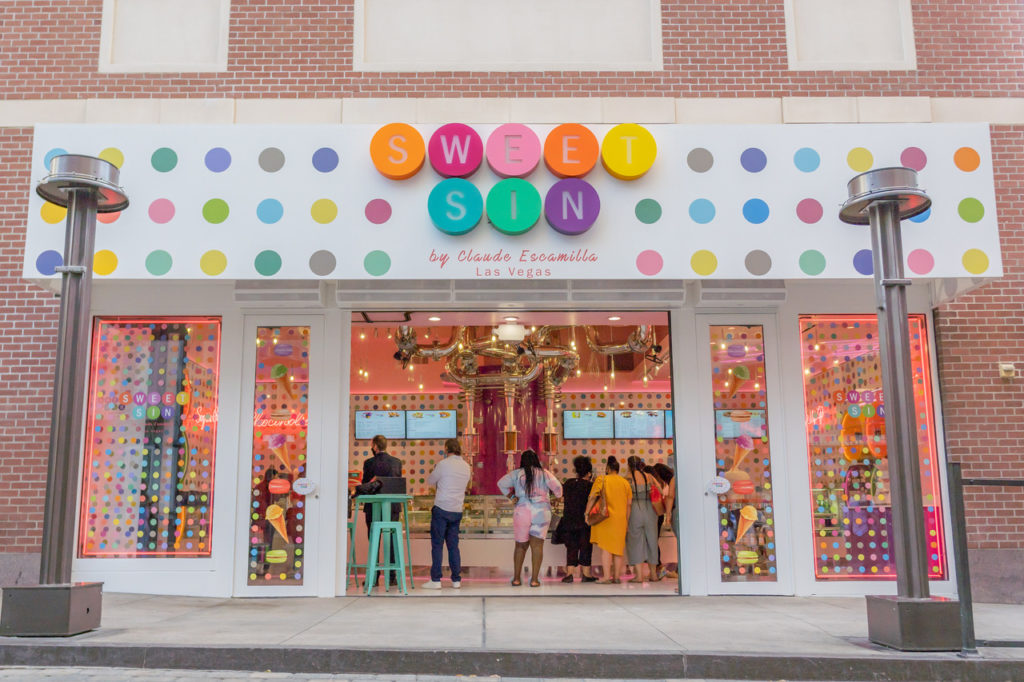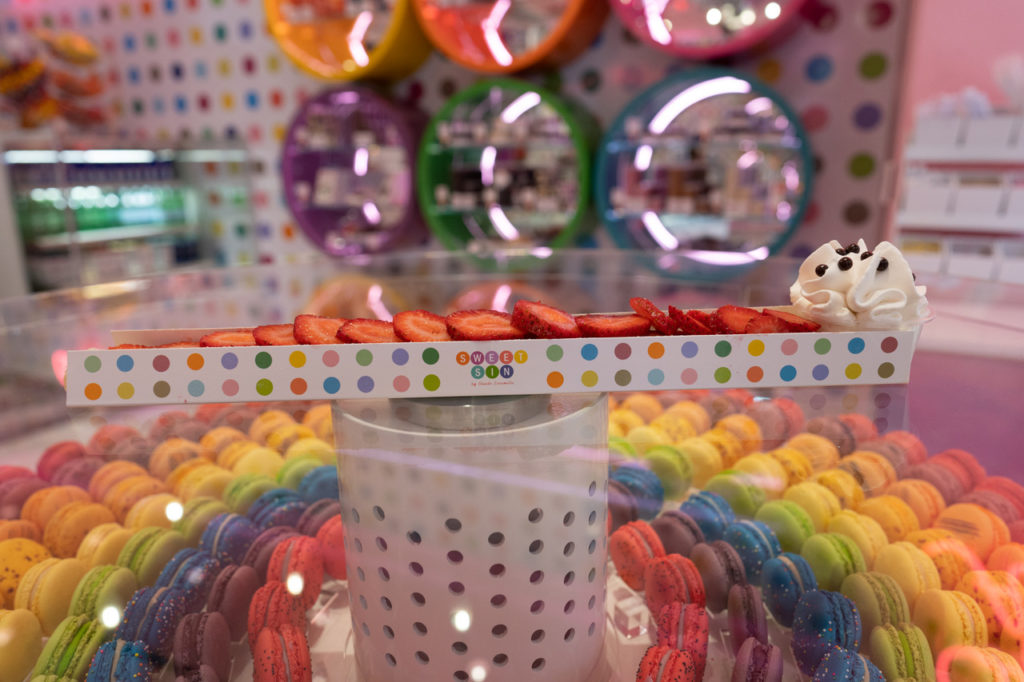 Thank you for joining us today, Claude. Where did you originate from?
I was born in Toulouse in France, but I was raised in Perpignan.
When did you realize that you had a passion for pastry and gastronomy?
Since a young age, I was ten or twelve, I have cooked for my parents and brothers and sisters, making regular cakes. I always love to cook!
What brought you to Las Vegas from France?
In 1999, after I received my diploma in France, I was approached to come and work as an assistant to the chef at the Bellagio Resort. It was a dream to come to America. And twenty-one years later, I am still here. I'm actually (now legally) an American!
In your opinion, what gives Las Vegas an advantage and a distinction for fine sweets? What advantage does Sweet Sin have over other places that sets it apart?
Las Vegas is a city where you can find any kind of food, from rural to South American, and we import from every culture and this is a great place. In Sweet Sin, you can find everything from gelato to crepes, to chocolate and macarons. The particularity of my shop is that you can find every kind of sweets, but also savory such as quiches and paninis.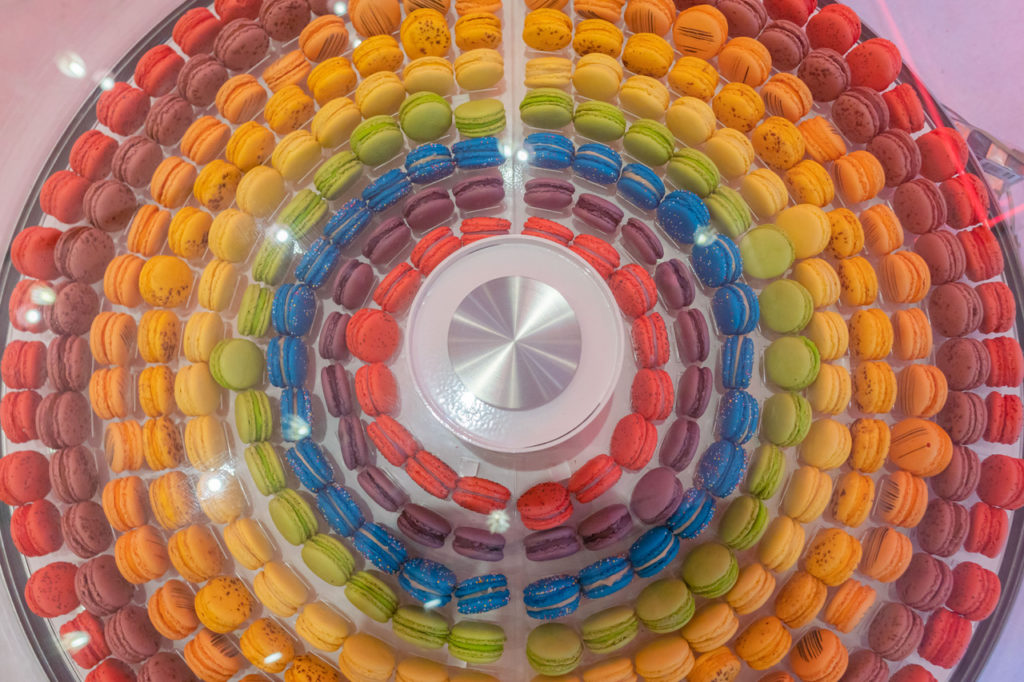 Lastly Claude, what are your plans for the future of "Sweet Sin?"
My plan is to evolve to have a "Sweet Sin" everywhere in the United States. This one is the first of many. This is the mothership. We try to offer a broad variety as possible with regards to sweet and savory. "Sweet Sin" is also about crepes, cakes or gelato. We will see what the future brings us. The future will tell us!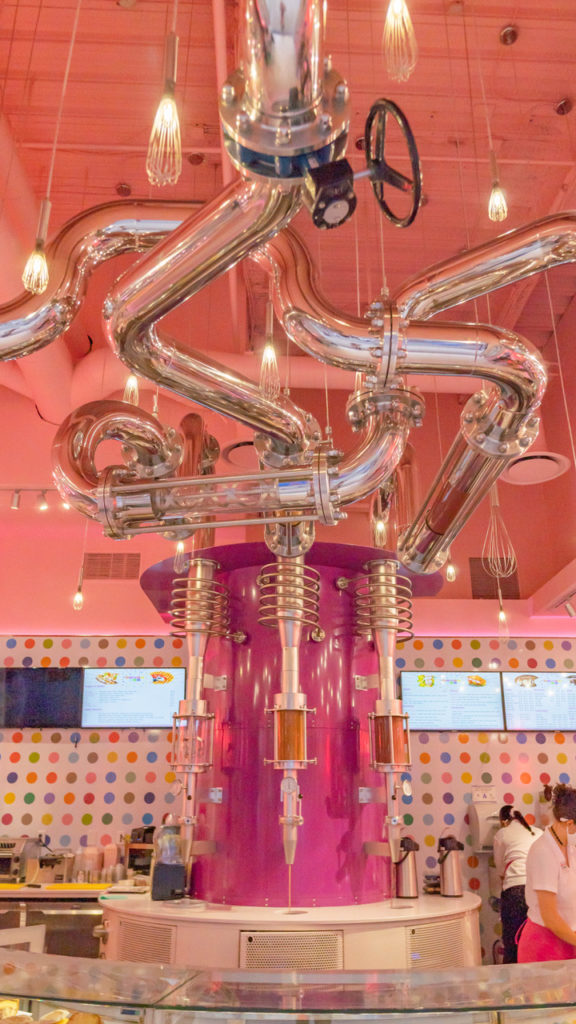 To learn more about "Sweet Sin" by Claude Escamilla, please visit https://www.sweetsinbyclaude.com/
https://www.instagram.com/sweetsinlv/
​