Art & Culture
Published on September 24th, 2021 | by Laurence de Valmy
0
Take a dive with Nikolina Kovalenko
New York based artist Nikolina Kovalenko is not only inspired by nature but personally involved in its protection. Nikolina Kovalenko's meaningful artistic journey took her to the Amazon forest to the glaciers of Iceland and the deep sea. Her subjects range from global warming, deforestation and coral bleaching, to processing and interpreting visual landscape and cultural associations. 
Her recent series Utopian Reefscapes, composed of amazing underwater paintings, will be exhibited in a solo show at Caldwell Gallery Hudson in Hudson, NY from October 9 to November 21st with an opening reception on Saturday, October 9th 4-8pm.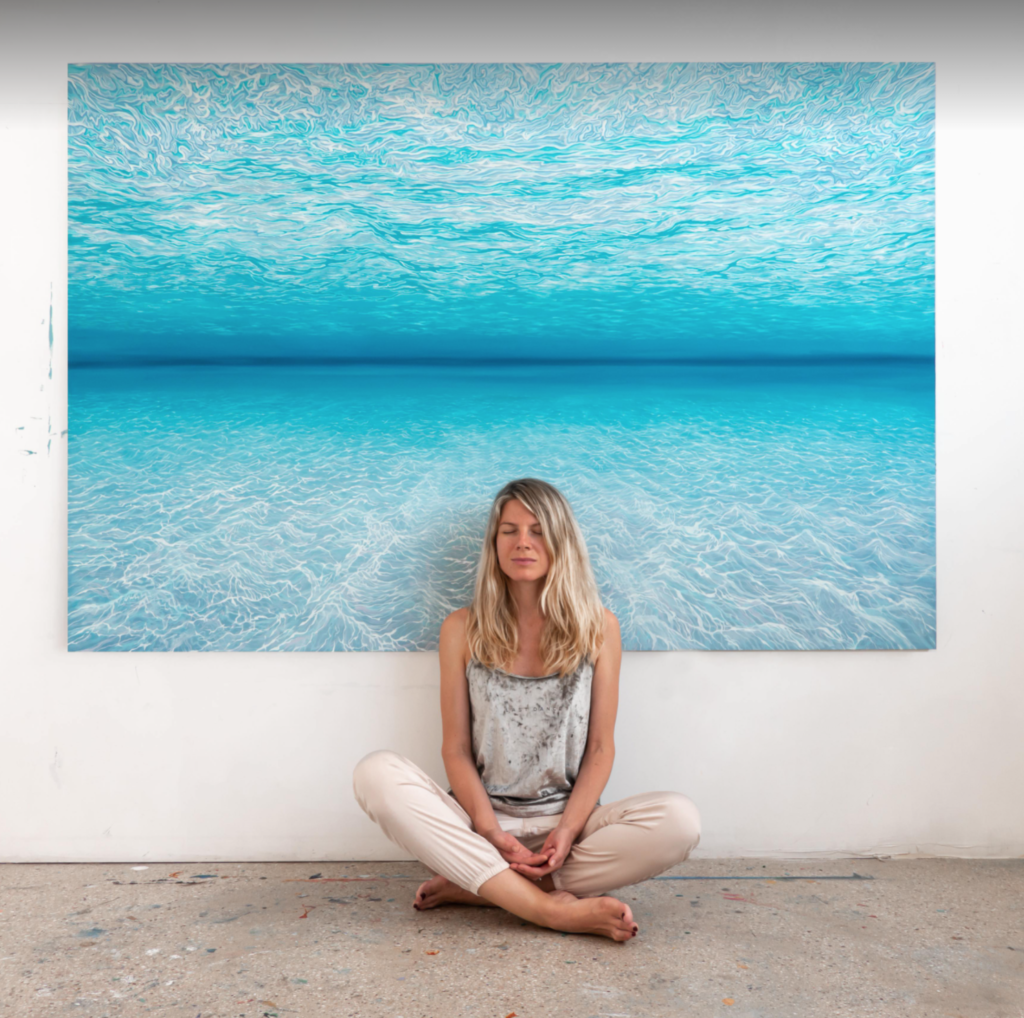 Scientists estimate 50% of the world's coral reefs have been destroyed, and expect another 40% to disappear over the next twenty years due to warming oceans, pollution, overfishing, and habitat destruction. To go beyond awareness, 20% of sales will be donated to Coral Reef Alliance and help them to save coral reefs around the world.
In 2019 the artist received her PADI license and began exploring coral reefs in person. She taught herself underwater photography to capture coral reefs as they are today. These images are the jumping off point for her work, which imagines what could be under the ocean surface if we all committed to taking better care of the Earth. In her efforts to bring awareness to this environmental calamity, Kovalenko's imagined Utopian Reefscapes depict an ocean of abundance, where corals of all shapes and colors thrive. These underwater Gardens of Eden take viewers to a world where one can't tell reality from fiction.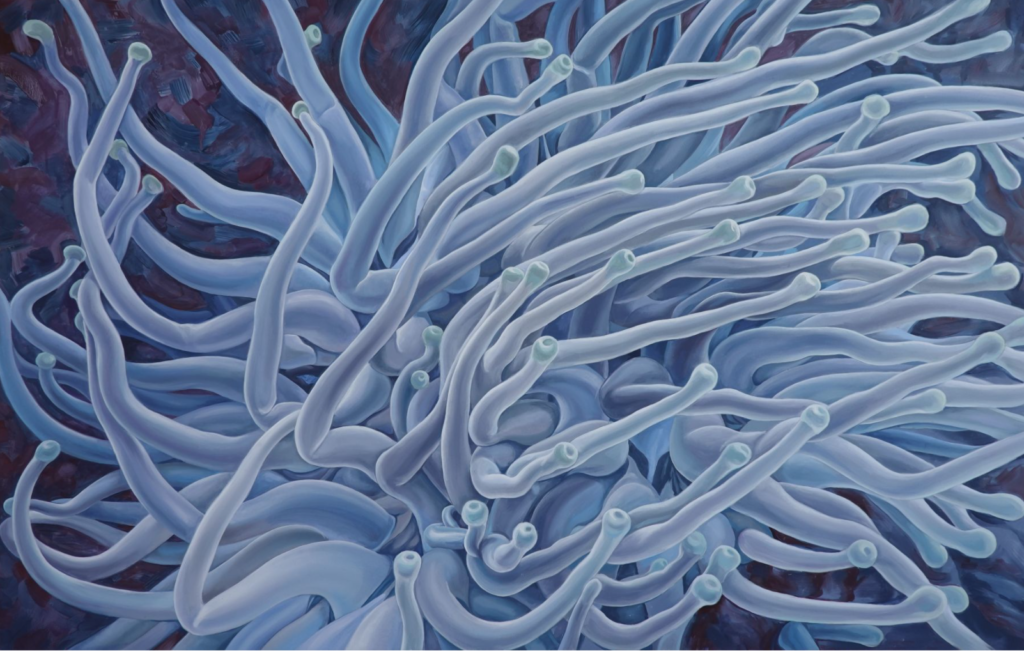 "My work is about our fragile connection with our environment and climate change, so I chose vulnerable ecosystems as my subject matter. Before I start a painting, I travel for something that awes me, then I draw, and/or photograph it for additional details later. Once I'm back to my art studio, I need couple of weeks to digest, and then a new body of work starts coming together, like multicolored pieces in a kaleidoscope, every memory starts coming together forming a clear plot, like a series of short stories united by the writers pen." explains Nikolina Kovalenko.
For this exhibition, the artist will be in residency at CGH, painting a work live in the gallery's sidewalk window. The work will be raffled with 100% of the proceeds donated to the Coral Reef Alliance. For each painting in the exhibition, the artist will create a "reflection experience" NFT (Non-Fungible Token), and 20% of those sales proceeds will also be donated to the Coral Reef Alliance. The exhibition coincides with the launch of CGH's new division CGH Blockchain, which will sell the NFT works utilizing the environmentally friendly Polygon blockchain. In addition, CGH Blockchain will display the exhibit the paintings and their reflection NFTs side-by-side in our brand new Metaverse (Decentraland) gallery and project space.
To know more about the artist follow her adventures on Instagram @nikolinakovalenko
Caldwell Gallery Hudson 355 Warren Street, Hudson , NY 12534