Art & Culture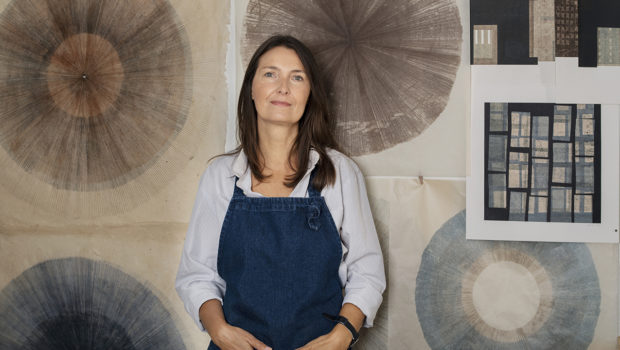 Published on January 6th, 2023 | by Laurence de Valmy
0
The artist Agathe Bouton is awarded the Betsy Meyer prize
Agathe Bouton is a French engraver who, after having traveled the world with her family, passing through Southeast Asia, the African continent and the Middle East, settled in Philadelphia in 2014. 
Before this world tour, she studied fine arts in France at the Duperré School of Applied Arts where she specialized in the various techniques of printmaking and more particularly engraving.
Her work has been awarded several times and she recently received, in November 2022, the Betsy Meyer Prize for Contemporary Art. This award recognizes in particular her series, Burmese Days, of large woodcuts, printed on handmade Asian papers, and exhibited during the Betsy Meyer Memorial Exhibition at the Main Line Art Center in the Philadelphia area.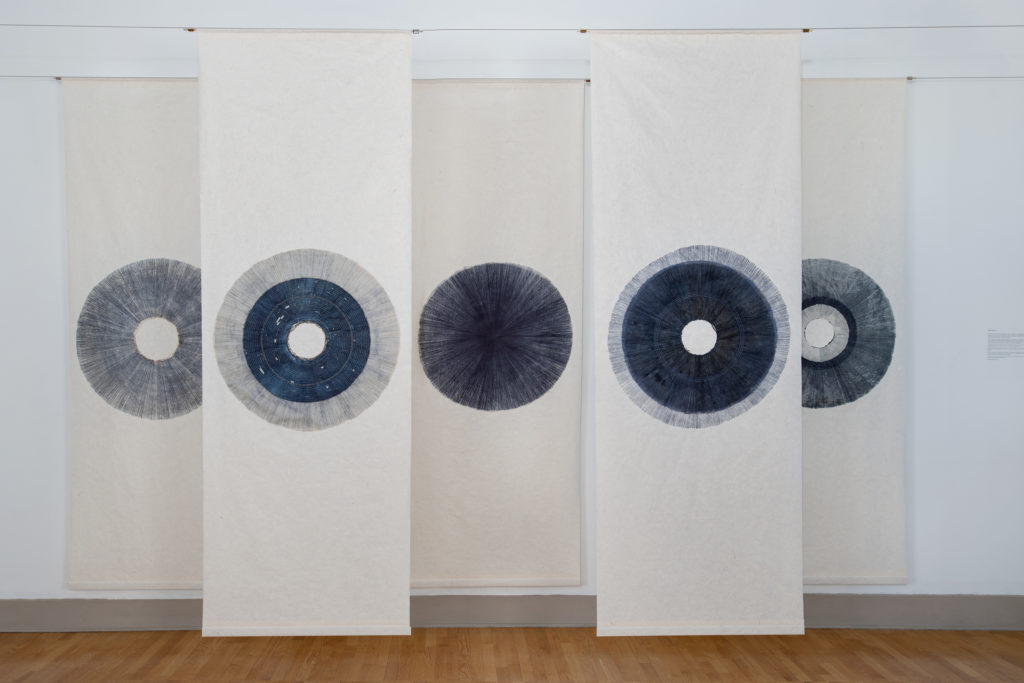 This series, started in 2006 when the artist lived in Burma Myanmar, in Rangoon, is inspired by Burmese textile culture and the various ethnicities that populate the country.
Her work is influenced by her desire to tap into the history of textiles and capture all of its beauty and meaning. Her art does not only reflect the great diversity of sewing and embroidery techniques, but also the life and history of these fabrics which have been worn, washed, sometimes discolored by the sun and the rain over the years.
The repairs made to certain textiles in particular attracted the attention of the artist. These alterations were executed with different sewing and coloring techniques, which changes the composition of the textile and adds to its beauty. These alterations also reflect the value that their many owners placed on these precious fabrics.
"I came across a large pleated shirt that lay flat on the floor creating a beautiful circle and was inspired by the idea that textiles had life – I imagined a woman who wore this garment, worked in it, washed it, mended it and wore it until it was completely worn out," says Agathe Bouton. "I wanted to highlight his life."
The artist worked in shades of indigo, one of the natural dyes used in Burma.
She played with layering to add layers of color, sculpting radial lines and concentric circles to give the impression of a flared skirt in full spin.
Agathe Bouton's work is laborious and physical. More concerned with the result than the technique, she experiments and improvises and each piece is unique.
Her work is represented by several galleries including the Kismet Art & Co gallery in Boston, Azart Gallery in NY and the Namy-Caulier gallery in Paris, France. The artist regularly exhibits her work on the North American continent and in Europe.
You can discover her work on her website – agathebouton.com and follow her on Instagram @agathebouton
Photos: Peggy Baud Woosley