Art & Culture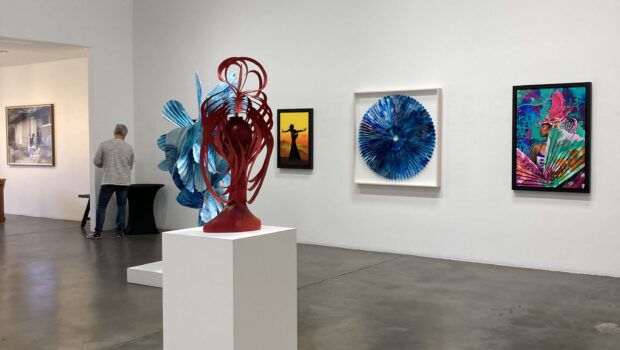 Published on October 22nd, 2023 | by Laurence de Valmy
0
The Bergamot Station Art Center: A Must-Visit Hub for Contemporary Art in Santa Monica
Established in 1994, the Bergamot Station Art Center in Santa Monica is an essential destination for any enthusiast of contemporary art visiting Los Angeles. Featuring a campus-style layout, it offers easy access to 18 exceptional fine art galleries, each showcasing a diverse array of programs that spotlight both emerging and established artists. Additionally, you can partake in the various events regularly hosted by the art center and savor a meal at one of its restaurants. Here, we share a few standout moments from a recent visit. 
Enjoy the tour!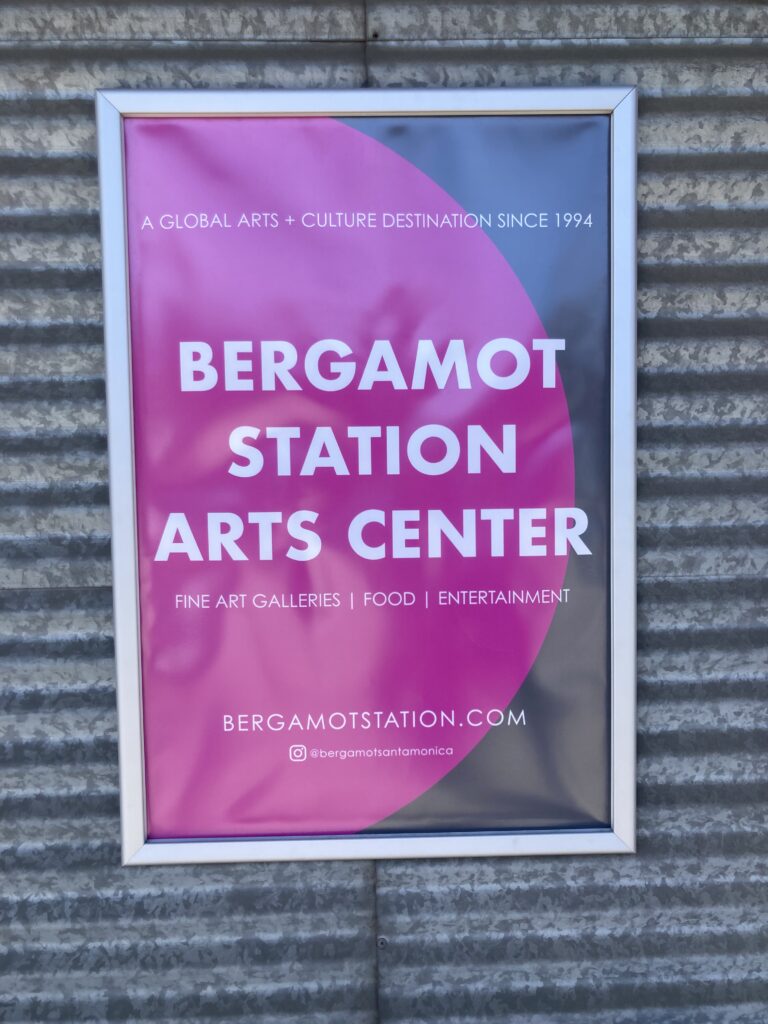 Founded in Paris in 2007 by Valerie-Anne Giscard d'Estaing, Galerie XII, opened its Californian gallery in 2018. The gallery focuses on contemporary photography as well as new forms of the media with a multidisciplinary approach especially at the borders with painting, sculpture and collages, in recognition of the evolution of contemporary photography.
The current exhibition Chromatic Reflections, running until November 11, 2023 presents the collaborative works of Yannis Davy Guibinga and Pauline Loctin, both based in Montreal, with origins in France and Africa. They combined with talent their respective mediums to create an exploration of color as a form of expression.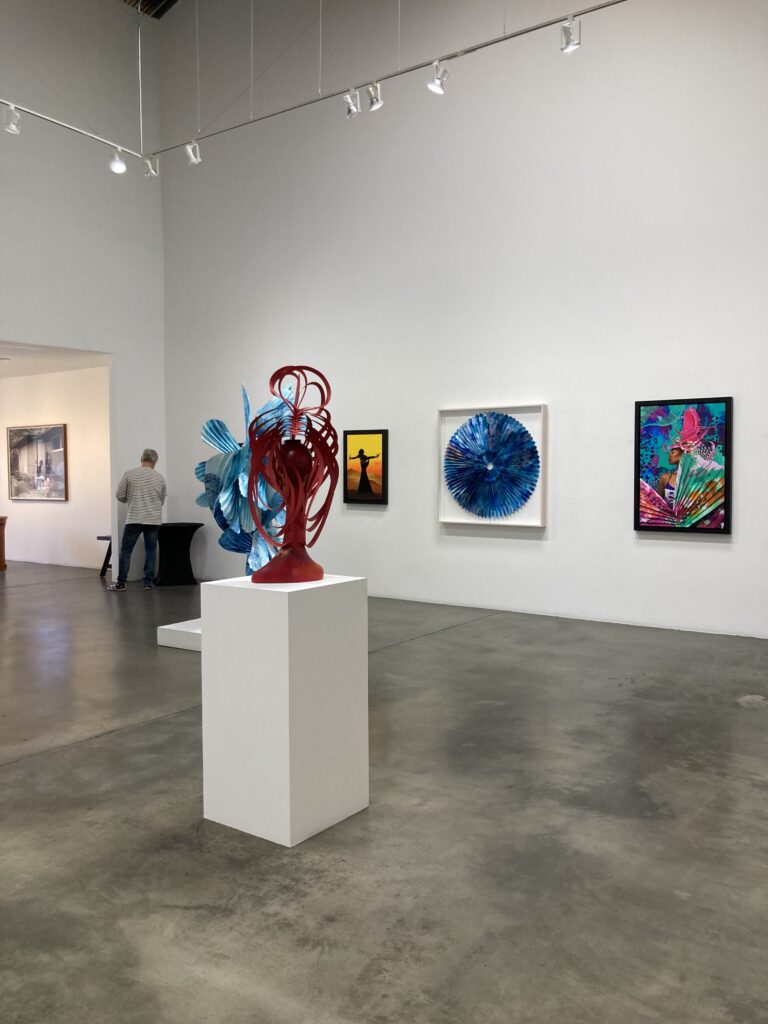 William Turner Gallery presents Andy Moses: Recent Paintings, a compelling exhibition of new large-scale works by the Los Angeles-based artist, until November 11th, 2023. 
Lois Lambert Gallery
Lois Lambert Gallery exhibits artists' working in painting, sculpture, mixed media, and photography. They host exhibitions in 2 different spaces, the Project Room and the Upstairs Gallery, and present high design and artist-made objects in the space named "Our Gallery Store".
The main floor currently hosts a solo exhibition of Joan RObey: On Canyon Road and the Upstairs Gallery presents the LA Printmaking Society (LAPS) with 10 artists from the United States, Canada, South Africa, and Japan. 
bG Gallery
bG Gallery currently presents a solo exhibition with artist, Gay Summer Rick, Lighter Than Air. 
Gay Summer Rick's paintings are inspired by the urban coastal environment. In her latest work, she explores the idea of wonder and how it can lift us up during tough times. Her paintings focus on themes like floating, gliding, and flying to create a sense of amazement. Whether it's graceful trapeze artists, surfers taking a break between waves, beautiful reflections from the setting sun, or objects that seem weightless as they hover, her art indeed invites you to feel transported and captivated.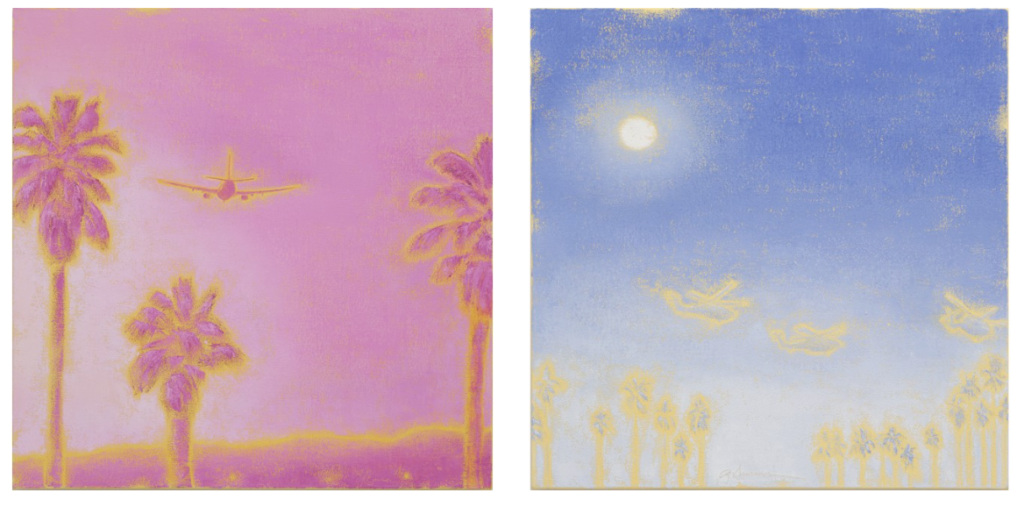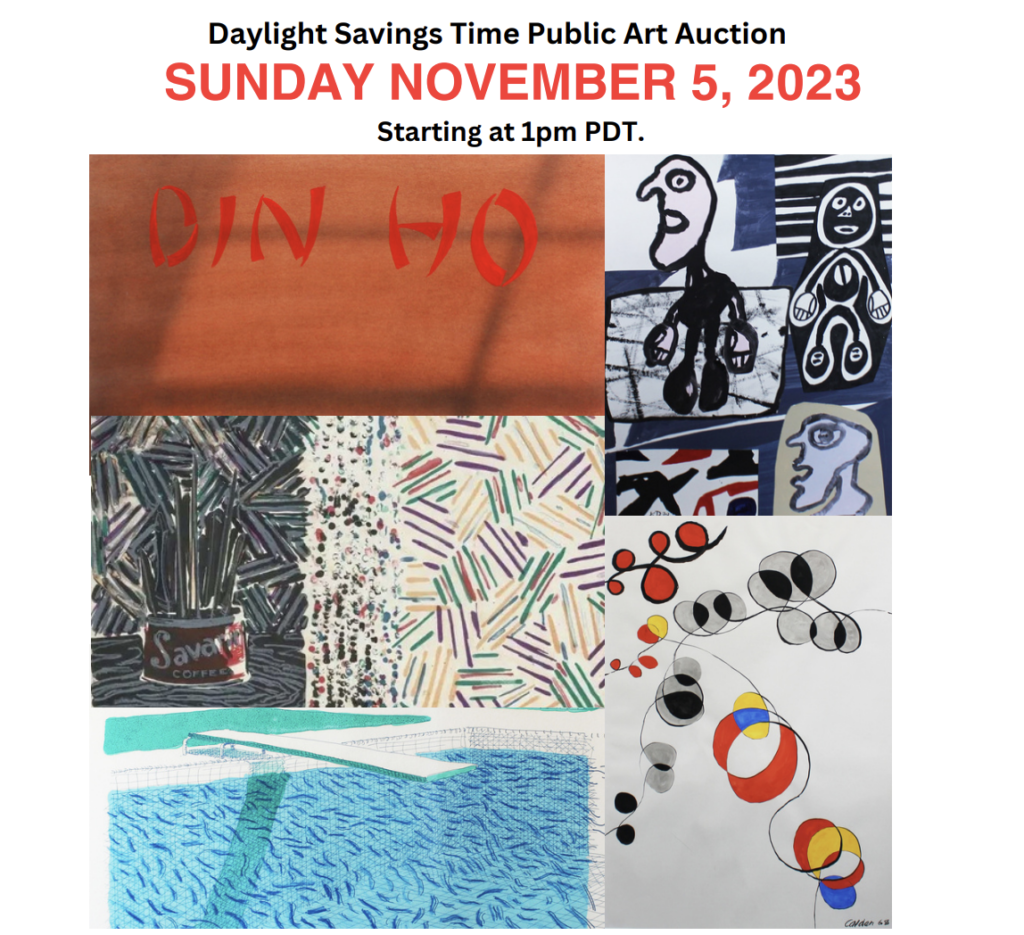 Looking for artworks from famous artists? The Fall Auction on November 5th might be for you!
The Fall Auction has highly sought after works including the David Hockney Pool, 1978-1980, a unique painting by Jules Pascin from 1924; a terrific robe by Jim Dine, as well as an etching of Jim Dine's colorful heart artwork. Other iconic artists featured in the auction include: Chuck Close, Ed Ruscha, Raymond Pettibon, Robert Longo, Pablo Picasso to name a few.
The gallery recently made the headlines by selling Shepard Fairey's "Hope" portrait of Barack Obama made in 2007 for $1.2 M.
You can attend the event in person or online through Invaluable and Live Auctioneers.
Initially a filmmaker and collector, Peter Fetterman set up his first gallery over 30 years ago and the gallery has one of the largest inventories of classic 20th Century photography in the country. In an intimate, user-friendly salon environment, enjoy museum quality artworks that might inspire you to start a collection.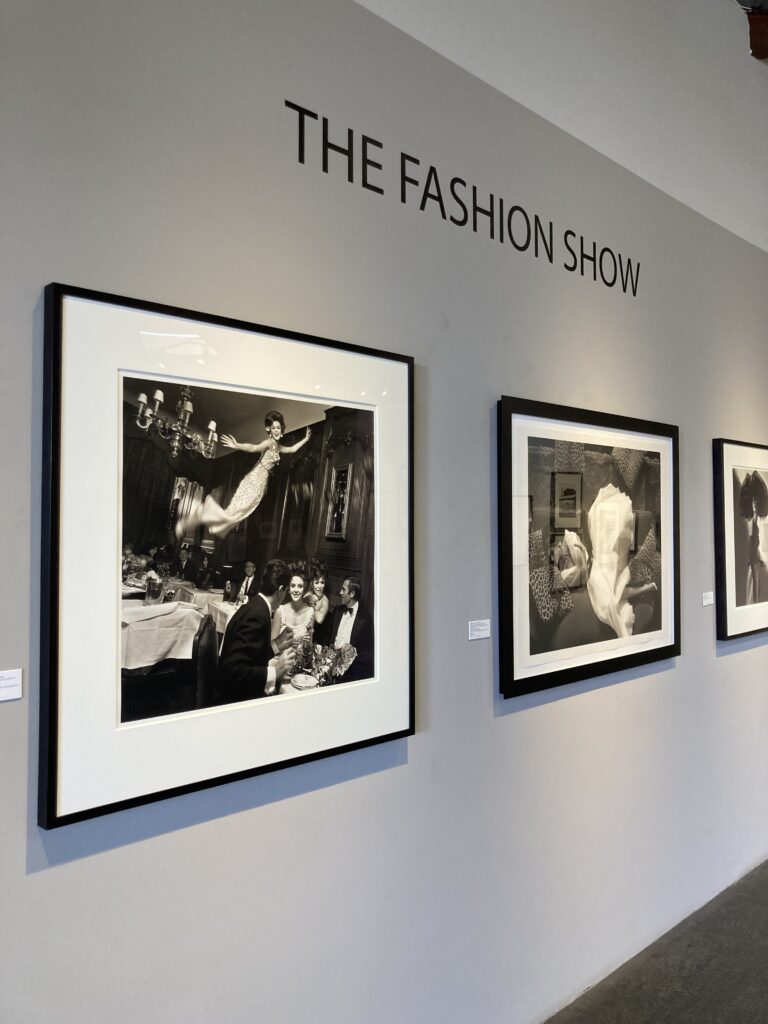 The gallery presents two solo shows by Hideaki Kawashima (left photo) and John Greenwood (right photo), until October 28th. Then two shows will open on November 4 with artists Gretchen Scherer and Arjen.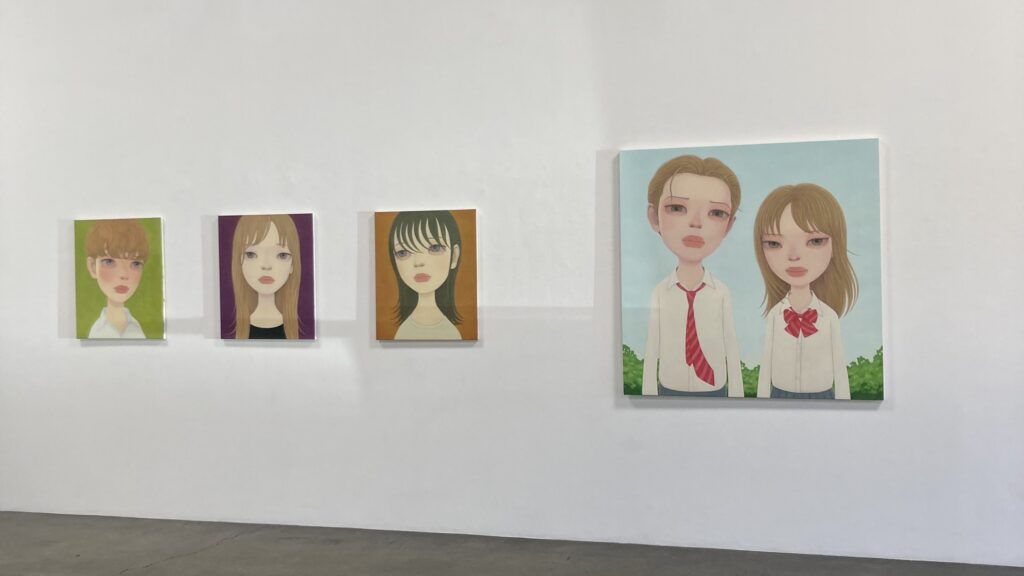 Photos: French Quarter Magazine and by courtesy of the galleries