Business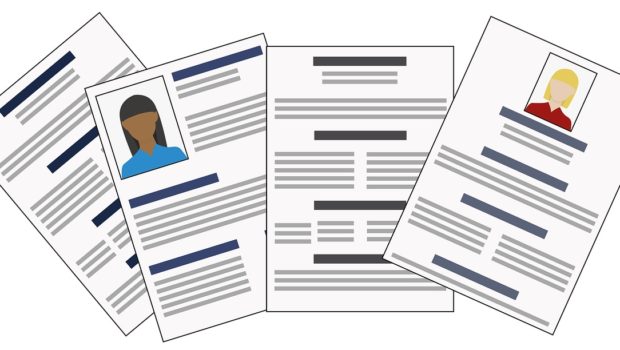 Published on September 15th, 2021 | by Matt Casadona
0
Tips for Freshening Up Your Resume
Your resume is the first thing a potential employer sees. After they post a job online, they get tons of resumes that all look the same. Your resume offers an employer a brief glimpse of your experience, so it's important that it makes them want to learn more about you. 
Header Photo Credit: Pixabay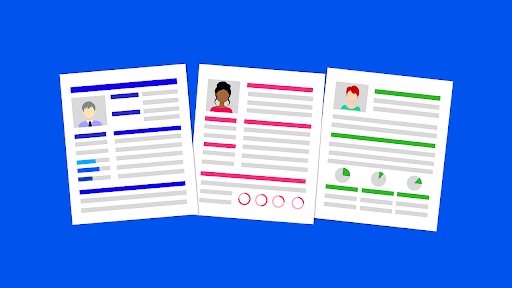 Whether you're looking to become a gig worker or a full-time employee, you need a resume. Resumes will need to be refreshed every once in a while as hiring trends change, you improve upon your skillset, or switch jobs. Here's how you can freshen up your resume:
Proofread
Hiring managers look at hundreds of resumes for just one position, which means you're up against a lot of competition. Any typo or grammatical error can get your resume thrown into the garbage because it makes a hiring manager think that you didn't care enough about the position to simply proofread one page. Typos and mistakes mean you will not move onto the interview process.
You can use a number of free tools online to proofread your resume or hire a resume writing agency to help you craft the perfect resume that's free of errors. Consider proofreading your own resume in a different location of your home, other than your home office, to see if you catch any errors that you had not caught previously. This simple change of environment can help give you more distance from what you're reading.
Quantify Results
Showing measurable results can make your resume stand out from the crowd. Instead of stating that you lead a marketing campaign, state the results of that campaign with numbers. For example, you can say it resulted in a 30% increase in sales. These numbers not only show that what you did had a profound impact, but they demonstrate that you're analytics-oriented.
Be careful not to overuse your stats though, since it can make your resume hard to read and quite daunting as well.
Remove Old and Unimportant Jobs
When applying for a job in marketing, try to include recent jobs that have to do with only marketing. Your job at a fast-food restaurant while you were in college is irrelevant and takes up space where you could be listing out your job duties that coincide with what the hiring manager is looking for.
Similarly, if you have work experience doing something that you no longer want to do, feel free to leave it out of your resume. If you have your resume listed online, it can be seen by anyone, so you might get contacted by recruiters based on experience rather than what you want to do.
Use Action Words
Using the same verbs over and over again makes for a pretty boring resume. However, strong action verbs demonstrate clearly what you did without being boring.
Freshen Up Your Resume Frequently
If you've been at the same job for some time now, you don't have to look at your resume every month. However, every time you learn a new skill, make sure to add it to your resume so you don't forget it at a later date.
Eliminate Tacky Design Elements
In an effort to make your resume stand out, many people include design elements that do nothing but take up valuable space. If you have notable contributions to mention, try deleting that photo of your face that takes up ⅛ of the page.
Instead of using bright colors and eye-catching fonts, make your resume as clear as possible. No one expects your resume to look like the cover of a novel; these are simply tools used to help an employer learn about you before they decide whether or not you have the right experience. Consider these tips as you write and revise your cover letter, as well.
Edit Your Resume for Each Job Application
When you apply for jobs, you most likely apply for similar jobs within the same industry. For example, someone in marketing would likely apply for marketing jobs. However, there are tons of different jobs that someone can do with a marketing background. When you apply for a job, look at the qualifications, and duties listed out on the job post. Then, add anything from that job post into your resume.
Make sure that you do this only if it makes sense. For example, if a job listing says that you'll need five years of experience with Google Ads, then make sure you have that experience. If you don't, then it's best not to apply for the job in the first place.
Job listings are a great resource to look for jobs because you get to know what employers are looking for in terms of experience and what they want to see on your resume.
Include Your Education
Some people opt not to include their education on their resume because they want their experience to speak for itself. In some cases, this works. In others, employers want to know about your education to confirm that you have enough knowledge for the position.
Make Sure You're Not Lying
Listing out your past job history and duties is easy, and there's no reason to lie. Many people lie on their resumes so that they can get jobs, but this benefits nobody. If someone who lied on their resume does get the job, then they won't know how to perform their duties, and the employer will have to spend more time finding someone who does.
Everything on your resume can be verified, including your education. Many people who left college before graduating might claim they graduated, and then are caught by their employers who conduct education verifications.
Final Thoughts
Your resume is your first impression when it comes to getting a job. Without a solid resume that reflects the experience an employer is looking for, you simply will not move onto the next step in the hiring process.
Make sure that you take a look at your resume at least once a year to ensure that it's up to date and has all of your relevant skills and experience. You never know when an opportunity for better employment will present itself.
This article was translated in French by Sandrine Sweeney.