History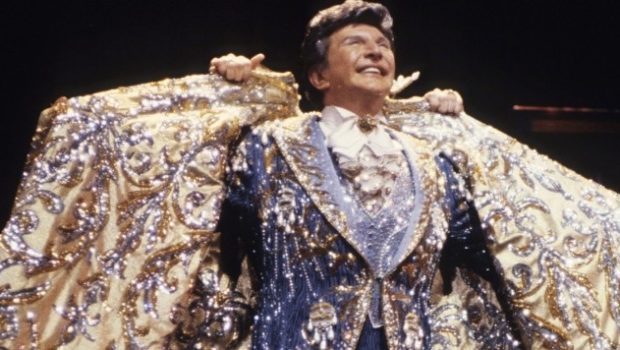 Published on January 9th, 2021 | by Isabelle Karamooz, Founder of FQM
0
[:en]"Ultimate Influencer": The Liberace Jewelry Collection Exhibit in Las Vegas – An Interview With Jonathan Warren[:fr]"Ultimate Influencer" : Exposition de la Collection de bijoux Liberace à Las Vegas – Une Interview avec Jonathan Warren[:]
[:en]Interview With Liberace Foundation's Chairman on Exhibition of « Ultimate Influencer: Appreciating the Impact of Liberace on Pop Culture »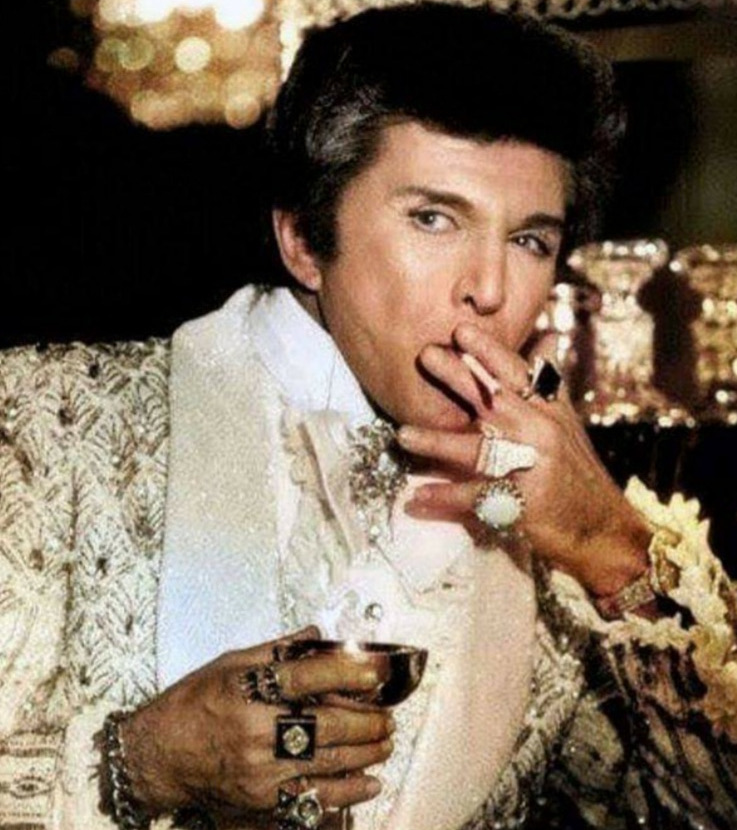 French Quarter Magazine met with Jonathan Warren, Liberace Foundation's chairman, to talk about the new exhibition: « Ultimate Influencer » and the enduring appeal and legacy of Liberace. His work remains relevant today with his work living on in the lyrics and music of hundreds of pop and hip hop songs today.
To view the interview, click on the video link at the end of the article.
On December 11th, Liberace Foundation for the Performing and Creative Arts opened the doors of its museum in Las Vegas to its limited time exhibition, « Ultimate Influencer. » The jewels exhibition, which is being held in Liberace Garage, showcases exclusive gems and pieces that span, for some, more than six decades of creations.
Running from December 11 for several months, the displayed pieces, all received as gifts except one. They have been donated by the very famous like Barron Hilton who gave the piano ring and Bill Harrah, the candelabra ring, plus jewelery from Australia and South Africa and a piece designed by Liberace himself.
When you enter the Liberace exhibit, the first things that really pop are the original stage cars of Liberace, then his two legendary custom Rolls Royces and later on by the end of the exhibition, his famous Baldwin piano, covered with rhinestones and his Swarovski Roadster. Pianos, costumes, and more of Liberace's artifacts are on display as well.
A legend in his own time, Liberace once said: « I don't dress this way to go unnoticed. » You can see some of his flamboyant and extravagant costumes there too.
The legendary jewels of Liberace, were once exhibited in 2017 at the Paris Museum of Modern Art, and in 2019 were showcased in an exhibition at Monte Carlo Fashion Week. Now, you can view them in Las Vegas at Liberace Garage, on Fridays and Saturdays, for a limited time only. The museum exhibits every day, private parties of 1 to 6 only, respecting social distancing, and mask coverings and Covid sanitary precautions.
Liberace Garage (inside the Hollywood Cars Museum)
5115 Dean Martin Dr, Suite 905, Las Vegas, NV 89118
Sunday-Thursday (without Liberace Jewels)
Friday-Saturday (with Liberace Jewels)
By appointment only.
For more information and for ticket reservations, go to: www.liberacemuseum.com
Header Photo Courtesy: Liberace Foundation.
[:fr]Interview avec le Président de la Fondation Liberace sur l'exposition « Ultimate Influencer : Appréciation de l'impact de Liberace sur la culture pop »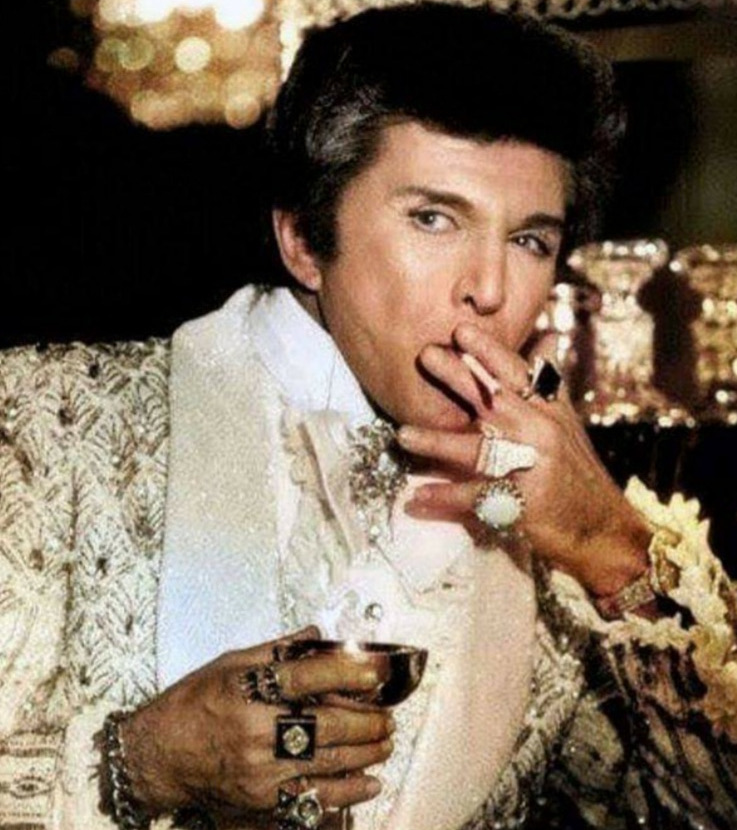 French Quarter Magazine a rencontré Jonathan Warren, le président de la Fondation Liberace, pour parler de la nouvelle exposition : «Ultimate Influencer,» de l'attrait et de l'héritage continus de Liberace. Son travail reste pertinent aujourd'hui, il résonne encore dans les paroles et la musique de centaines de chansons pop et hip hop d'aujourd'hui.
Pour visionner l'interview, cliquez sur le lien vidéo à la fin de l'article.
Le 11 décembre dernier, la Liberace Foundation for the Performing and Creative Arts a ouvert les portes de son musée de Las Vegas pour son exposition à durée limitée, «Ultimate Influencer. » L'exposition de bijoux, qui se tient au Liberace Garage, présente des bijoux et des pièces exclusives qui ont, pour certains, plus de six décennies de créations.
A partir du 11 décembre, pendant plusieurs mois, les pièces seront exposées. Toutes ont été reçues en cadeau sauf une. Elles ont été offertes par des personnages célèbres comme Barron Hilton qui a offert la bague piano et Bill Harrah, la bague candélabre. D'autres bijoux proviennent d'Australie et d'Afrique du Sud et aussi, une pièce conçue par Liberace lui-même.
Lorsque vous entrez dans l'exposition Liberace, les premières choses que vous y voyez sont les voitures de scène originales de Liberace, puis ses deux légendaires Rolls Royces et plus loin vers la fin de l'exposition, son célèbre piano Baldwin, recouvert de strass et son Roadster Swarovski (type de voiture sportive). Des pianos, des costumes et d'autres objets de Liberace sont également exposés.
Une légende à son époque, Liberace a dit un jour : «Je ne m'habille pas de cette façon pour passer inaperçu. » Ce qui révèle que vous pouvez y voir aussi certains de ses costumes flamboyants et extravagants.
Les joyaux légendaires de Liberace, ont été une fois exposés en 2017 au Musée d'Art Moderne de Paris, et en 2019 ont été présentés dans une exposition à la Fashion Week de Monaco. Désormais, vous pouvez les voir à Las Vegas au Liberace Garage, les vendredis et les samedis, pour une durée limitée seulement. Le musée est ouvert tous les jours pour des groupes privés de 1 à 6 personnes seulement, dans le respect de la distanciation sociale, du port du masque et des gestes barrières.
Liberace Garage (à l'intérieur du Hollywood Cars Museum)
5115 Dean Martin Dr, Suite 905, Las Vegas, NV 89118
Du dimanche au jeudi (sans l'exposition des bijoux de Liberace)
Du vendredi au samedi (avec l'exposition des bijoux de Liberace)
Sur rendez-vous uniquement.
Pour plus d'informations et pour les réservations de billets, rendez-vous sur : www.liberacemuseum.com
Photo d'En-tête avec la permission de la Fondation Liberace.[:]