Events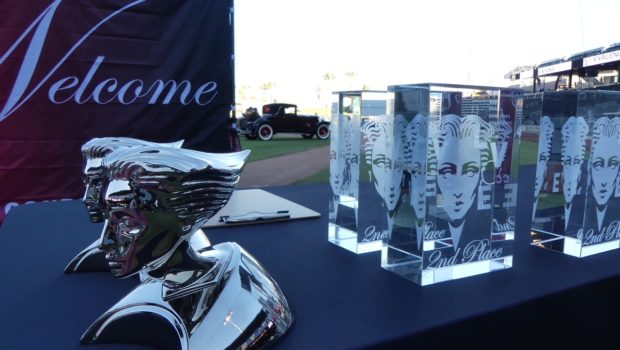 Published on October 30th, 2021 | by Isabelle Karamooz, Founder of FQM
0
With Stuart Sobek and friends & supporters at Concours d'Avant at the Shelby Heritage Center and Concours d'Elegance's Car Show
With Stuart Sobek and friends & supporters at Concours d'Avant at the Shelby Heritage Center and Concours d'Elegance, a nationally recognized car show that highlights some of the most spectacular automobiles of all time.
Header Photo Credit: French Quarter Magazine
For old vintage and classic car collectors, enthusiasts and car lovers, there is no feeling quite as euphoric as being surrounded by like-minded gearheads who share their passion for beautiful carrosseries. Vintage car shows are the mecca of hundreds of thousands of people from around the world who want to see and show off beautiful – or not – vehicules from yesteryear.
The Las Vegas Concours d'Elegance, founded by Stuart Sobek, is not a contest of speed but of elegance. It has just started this year because the inaugural event that took place in 2019 prevented the event on 2020 due to the Covid. So 2021 was hotly anticipated.
Presented by Towbin Motorcars of Las Vegas, the exhibition benefited Miracle Flights, a national nonprofit established in 1985. This organization aims to provide free air transportation to children and adults who need help reaching specialized medical care far from home.
Cadillac was the featured marque at this year's exhibition, while 14 other judged classes included Pre-1916 and vintage, American and European Classics to 1948, Prewar Sports, Auburn Cord Duesenberg, Postwar Sports and Racing, and Supercars 1971 to 1990.
What is unique about the Las Vegas Concours d'Elegance is the Helene Awards, which is a tribute to Helene Rother, a French native. She was the first woman to work as an automotive designer for General Motors. And, she did so way back in 1943. The Helene Awards honor the achievements of specific individuals, and the Best in Show given to the collector car deemed most desirable.
Scheduled on October 21st to 24th at Las Vegas Ballpark, the prestigious Las Vegas Concours d'Elegance had brought a large collection of cars to the Las Vegas area, more than 100 famous magnificent vehicules.
Two days early the Concours began its event with a pre-show Concours d'Avant celebration at the Shelby Heritage Center. In attendance were car collectors and a talented artist, Gerald Larribas, who talked to us about the pieces of artwork he brought especially to that event.
Also, I was pleased to interview two car collectors whose vintage cars were on display.
To watch the short video, click below: