Art & Culture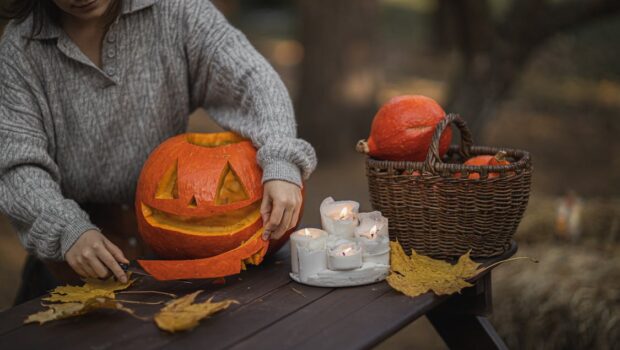 Published on October 23rd, 2023 | by Rebecca D. Walker
0
10 Unique Halloween Gifts To Delight Your Loved Ones 
You can anticipate a lot as Halloween gets closer, whether you're a die-hard Halloween fan or just seeking to have fun. Halloween is a great time for everyone, and what better way to mark the occasion than by giving gifts? Give a special someone the perfect present to put them in a spooky mood.
Halloween may not be widely associated with gift-giving, but it may still be a wonderful occasion to surprise a loved one with a Halloween present. Everyone would like a tiny surprise Halloween gift in addition to trick-or-treating and indulging in a lot of candy.
Using your imagination to select spooky yet fantastic presents for everyone around you is also wonderful. This post explores unusual Halloween presents that will please your loved ones.
Customized Witch Tumbler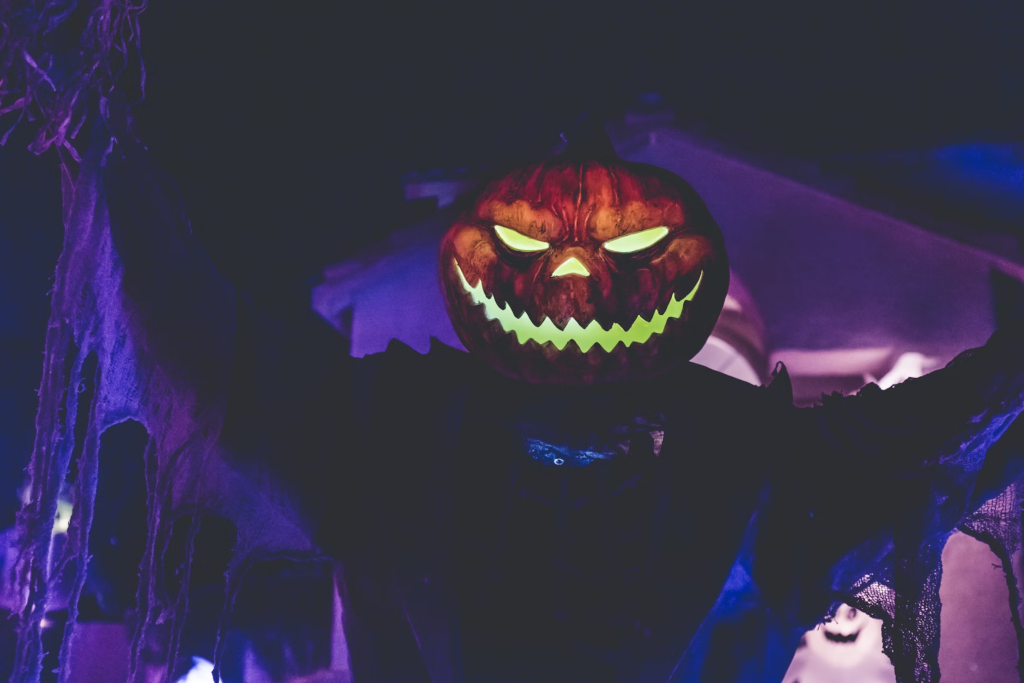 Photo by Kenny Eliason: https://unsplash.com/photos/lighted-jack-o-lantern-ASNSoeead70
Get personalized witch tumblers for your pals as a fun Halloween gift. It is practical as a daily item and is the ideal holiday present.
Your pal may grin when you give them a personalized witch tumbler. They may use it to hydrate themselves, drink a pumpkin spice latte, or sip hot chocolate by the fire. Such a gift can be personalized with your friend's name or one of their favorite Halloween sayings. You can find a wide range of affordable and premium goods online for your Halloween gifts. In keeping with their aesthetic, you may also use a witchy design.
Garland Halloween Masks
Give a handcrafted garland from a spooky mask to someone you care about. This is the ideal present, especially for older children who like the excitement of Halloween. Making the present at home is as simple as cutting ominous pictures from thick cardboard and gluing them to a strong jute thread.
Additionally, this mask may make a fantastic addition to any Halloween-themed décor. Anyone who values the artistry and work that goes into creating something unique will enjoy the personal touch that this DIY gift may bring to the occasion.
Customized Halloween Plates
Custom plates with a Halloween motif capture the spirit of the occasion and give your meals a macabre yet sophisticated flair. You may use them at get-togethers or family dinners to enchant your eating experience.
Halloween dinnerware elevates the dining room's beauty to a whole new level. They enhance the holiday experience when created with exquisite patterns that combine spookiness and refinement. Additionally, they might be memorable discussion starters for your Halloween get-togethers.
Spider-Shaped Plant Holder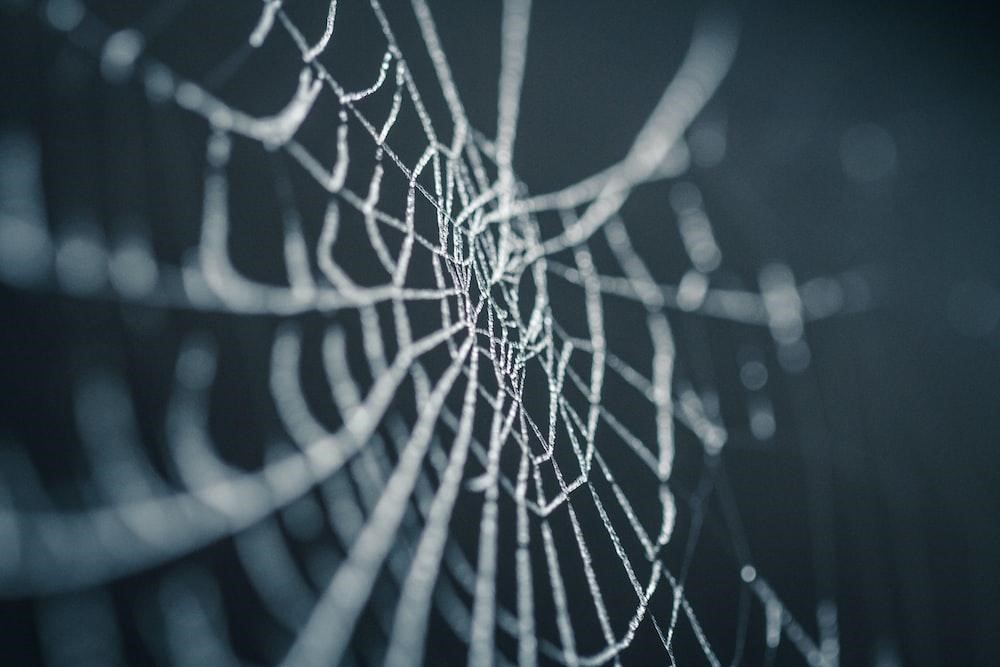 Photo by Nicolas Picard: https://unsplash.com/photos/selective-focus-photography-of-spiderweb–lp8sTmF9HA
Anyone will appreciate a terrifying spider air plant holder if they are not frightened of spiders. This Halloween present is charmingly strange. Although it's not the conventional gift you'll give somebody, it might be ideal for individuals who enjoy a little bit of the unique. A genuine air plant is included with the scary spider air plant holder. It can also hold a pen or tool, attracting interest.
Boo Gift Basket
Prepare a basket of terror for your loved one as Halloween approaches and surprise her. If you aren't sure what to get, a gift basket is a great option. Since it is the witching hour, start by trying some Halloween-themed things. The boo hamper basket, for instance, has spooky items like personalized greeting cards, caramel corn, pumpkin biscuits, nuts, assorted chocolates, sweets, and wafers.
Halloween-Themed Doormat
A doormat with a whimsical pattern would be a suitable gift for your buddy. Stepping across the doormat to enter the house begins an enchanting trip into the heart of Halloween enchantment. Instantly, you experience a flurry of joyful feelings, and the doormat exudes a lovely sense of humor. A mat at the entrance may inspire excitement and fun, creating a one-of-a-kind and unforgettable experience.
Pumpkin Earrings
If your female acquaintance likes Halloween-related items, she will adore pumpkin-shaped earrings. This is a clever and endearing Halloween present. The little accents might be the ideal finishing touch for her Halloween dress and put a grin on her face.
Purchase the item from a store or create it on your own. Make or paint your pumpkin patterns on plain earrings if you feel extra inventive. It gives the gift a distinctive and sentimental touch that elevates the wonderful earrings. The pumpkin-shaped earrings may be worn by your buddy throughout the season to honor Halloween.
Skeleton Candles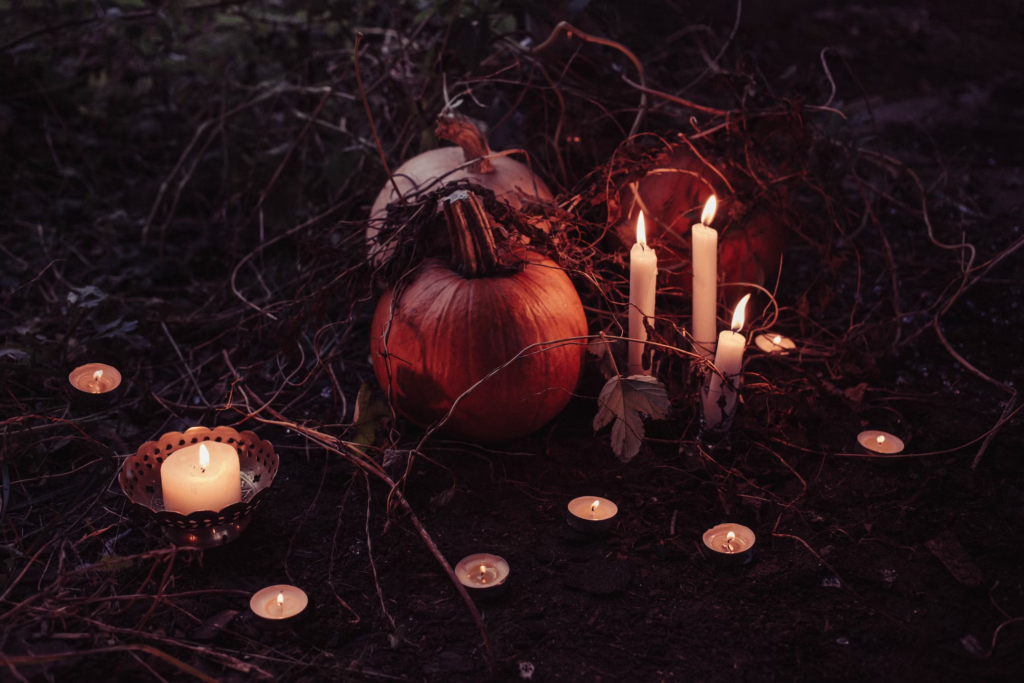 Photo by freestocks: https://unsplash.com/photos/pumpkin-between-lighted-candles-kVv8AvoKJ7g
For Halloween, get your loved one a strange skeleton bathing candle. It may be the ideal present for anyone who wants to turn their house into a spooky retreat for Halloween.
This weird skeleton bathing candle will make your recipient's house even more spooky. It is appropriate for someone who enjoys and values the finer points of Halloween décor and desires a unique touch to make the home stand out.
Scary Spoons And Forks
Choose the specially designed Halloween spoons and forks to add more spookiness. These serving pieces capture the Halloween atmosphere and may give your dining area a frightening, sophisticated feel. The Halloween serving pieces work well for themed events and regular family meals. They may add a whimsical yet fashionable accent to your dinnerware and provide a frightening atmosphere. The blend of functionality and Halloween aesthetics can complement your holiday feasts.
Spooky Ashtray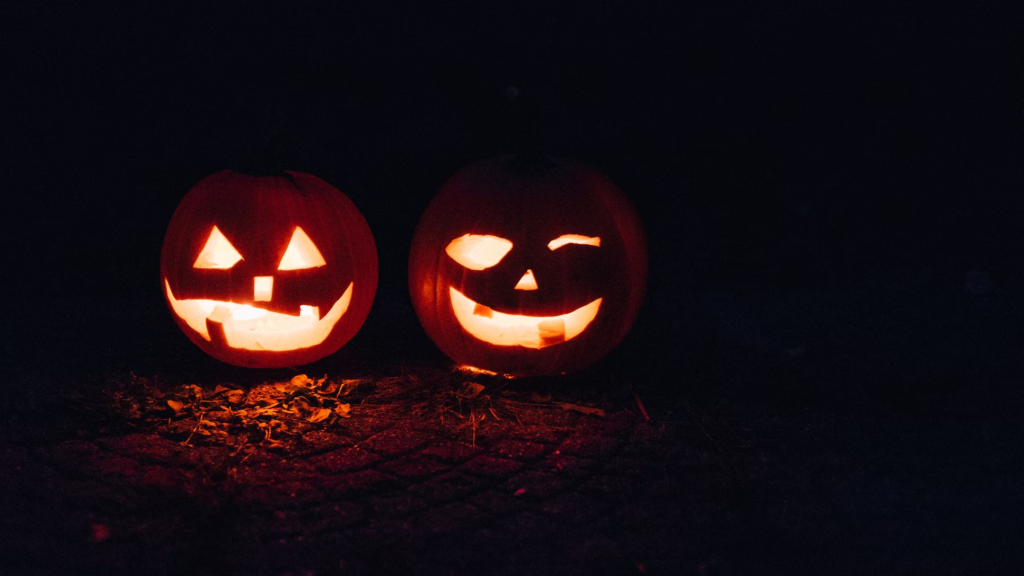 Photo by Beth Teutschmann: https://unsplash.com/photos/two-lighted-jack-o-lanterns-during-night-time-ed5KySP1tfQ
Giving a buddy or spouse who smokes a spooky ashtray will make their Halloween unique. The spooky cover of this ashtray with a skull form is unsettling. Nowadays, Gothic patterns are frequently used on handcrafted ashtrays to give them a frightening aspect. Although they have a Halloween theme, these ashtrays make a fantastic gift during the spooky season.
Bottom Line
There are many gift suggestions available throughout the Halloween holiday season. If you're looking for the ideal yet unusual gift, use your imagination and pick something that will make the occasion even more memorable.
The options include spooky candles, chilly scents, gothic jewelry, and wickedly fun board games. Make sure your gift is something that will make the recipient smile and remember you long after Halloween is over.
Header photo credit: https://www.pexels.com/photo/pumpkin-on-brown-wooden-table-5634767/