Art & Culture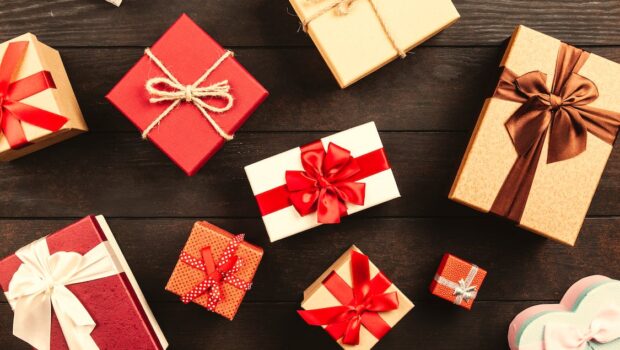 Published on September 26th, 2023 | by Rebecca D. Walker
0
10 Exceptional Employee Appreciation Gifts to Celebrate Your Team 
Big and small wins in the workplace deserve to be celebrated. Appreciating and celebrating employees at the workplace is always a good idea, especially during hard circumstances.
There are numerous ways to celebrate these wins and show appreciation for the efforts of the employees, and the most common way is by giving meaningful gifts.
In this article, we will explore various appreciation gifts that will help you show your team that you value and appreciate their efforts at the workplace.
1. Customized Company Swag
Customized gifts with company swag are great personalized corporate gifts for your team because of the potential to be useful in the regular activities of the employees.
Gifting your employees customized coffee mugs or company t-shirts will help boost brand visibility, especially when the workers are remote and live in areas where your company does not have a significant presence.
Individuals will always appreciate gifts they can use. When you give them cool gadgets or stylish apparel, they will use their gifts and show them to friends and family. This, in turn, helps promote the positive images of the brand within a community.
2. Customized Gratitude Boxes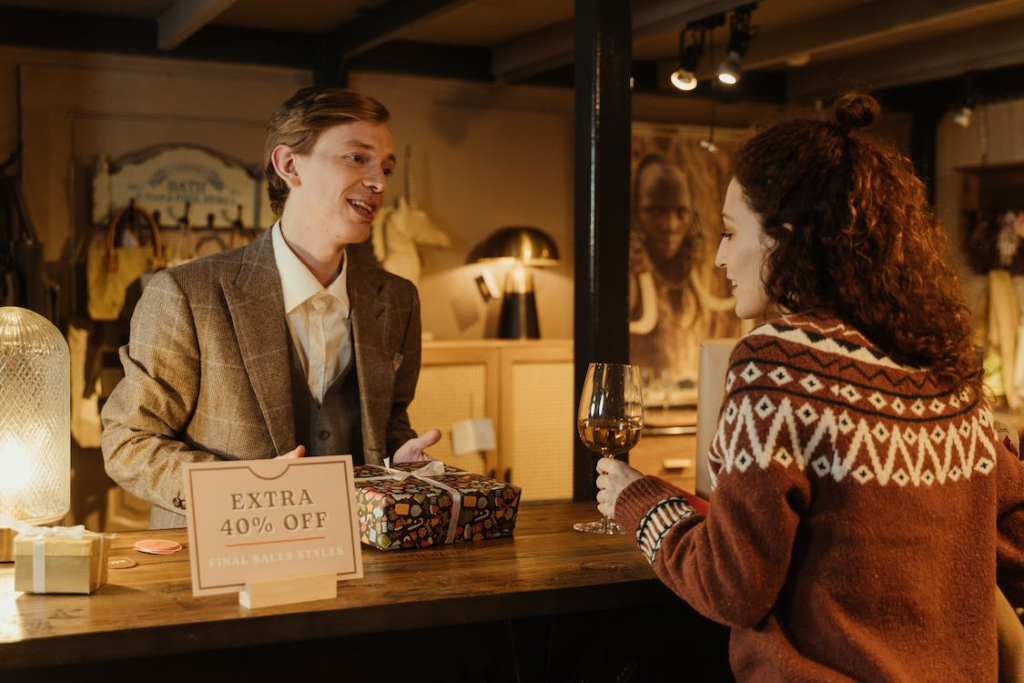 Photo by cottonbro studio:- https://www.pexels.com/photo/woman-talking-to-the-man-in-the-counter-6127612/
If you want your employees to enjoy gratitude boxes, consider sending personalized ones. Personalizing gratitude boxes goes beyond just adding the company logo or the person's name. Consider adding what the person enjoys and choose the gift box accordingly.
Sending customized gratitude boxes shows that you have taken great interest in the individual to know what they enjoy.
During meetings, you can spare some time to get to know your employees better, which will help you pick a box that resonates directly with their interests and shows them that you care for them.
3. Digital Meal Gift Cards
One of the most convenient gifts for the recipient and buyer is a digital delivery meal gift card. You can use different apps which allow your team to select whatever meals they prefer.
A nice meal from one of the best restaurants in town is a great option. The digital meal gift card will give your employees the flexibility to pick their preferred location and can even have food delivered to their location. Examples of such meal gift cards include Uber Eats, Door Dash, Takeout Central, etc.
4. Extra Vacation Days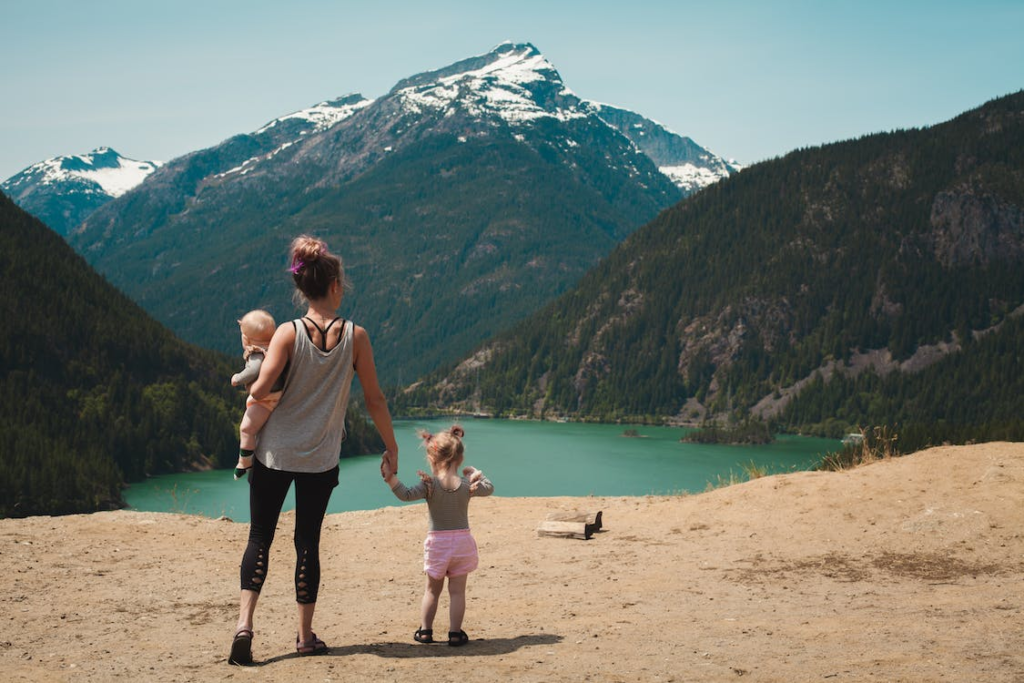 Photo by Josh Willink:- https://www.pexels.com/photo/mother-and-children-walks-near-body-of-water-1157399/
An extra day or two for an employee is not a big hit to the business. It is a gift that can be easily given, and the process is the same for remote or office workers.
If you plan to give them extra days, ensure that your manager updates the information in the system so that employees can plan how to use the extra days however they like.
The extra days will build the morale of the employees and even boost their mental health by enabling them to have a work-life balance.
5. Local Spa Gift Cards
Many employees yearn for better overall well-being; a massage at a local spa is perfect. Massages help increase an individual's overall wellness.
Before you gift an individual, thoroughly get to know if the person likes massage and bring it up during your conversations to gauge their feelings.
If they do not enjoy massages, they can choose other luxurious self-care treats offered in the spa and unwind from work stress. The beauty of this gift card is its flexibility.
6. Fresh Flowers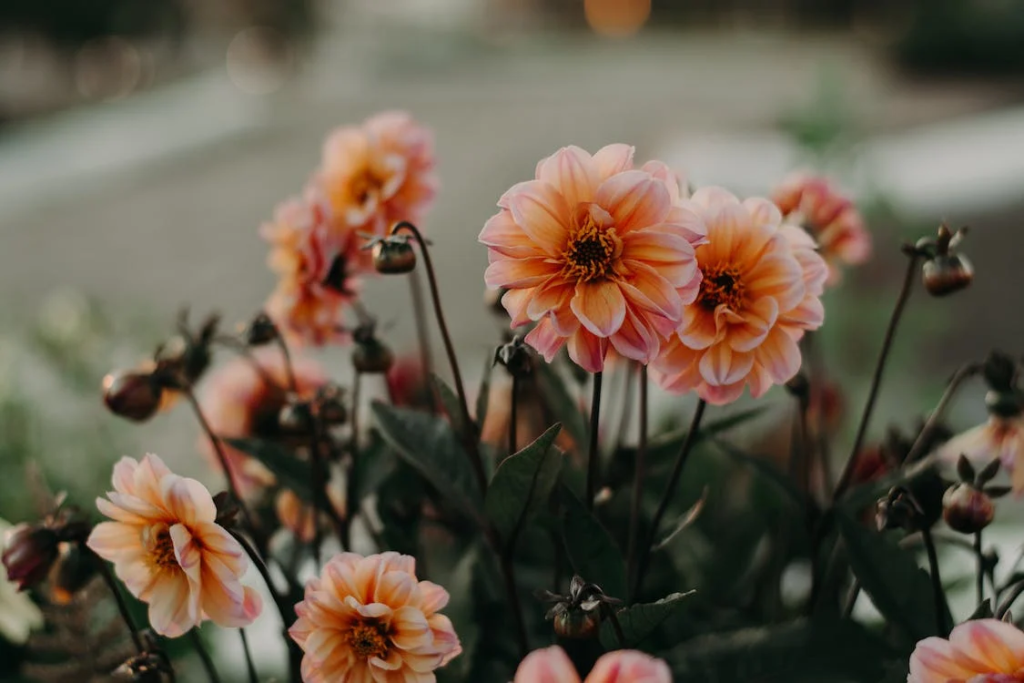 Photo by Irina Iriser:- https://www.pexels.com/photo/pink-petaled-flowers-1405708/
The perfect way to brighten up the space of employees is by sending them floral arrangements. Add some sweet treats or gift plants to make them more appealing.
Flowers are beautiful, and they are also customizable gifts that can be tailored based on the preferences of the employees. Ask for specific kinds and include a personalized note before you send them.
7. Sporting Event Tickets
Some people may enjoy doing something outside their everyday activities and gifting them a ticket to their favorite sport is the perfect way to do this.

You should take the liberty to ask your employees about the specific events they would like to attend. Offer them tickets to those events as it makes it a fabulous personalized thank-you gift showing appreciation.
8. Deluxe Snack boxes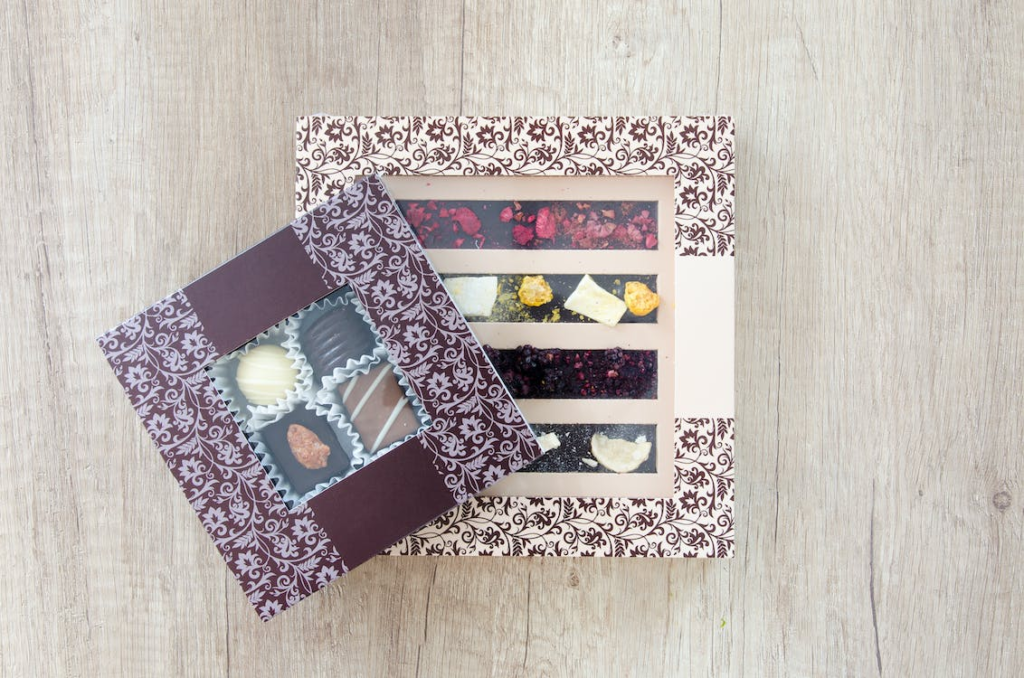 Photo by Lukas:- https://www.pexels.com/photo/bunch-of-baked-cookies-in-boxes-352785/
One of the fantastic gifts to give and get are boxes full of goodies. You can search around for stand-alone baskets and gift boxes or treat them with subscription snack boxes present in your region.
Ask the employees about their dietary preferences and restrictions before buying them. Everyone enjoys food, and snack boxes will act as a sign of appreciation to your employees.
9. Office Upgrade
Employees spend a lot of time in their offices, and giving them tools to organize their spaces is a good sign. Upgrading their equipment to complement their office space shows you care about their comfort.
Examples include upgraded monitors, new desks, or new phones and gadgets. Such gifts will make your employees' work easier and will boost their overall productivity.
10. Team Dinner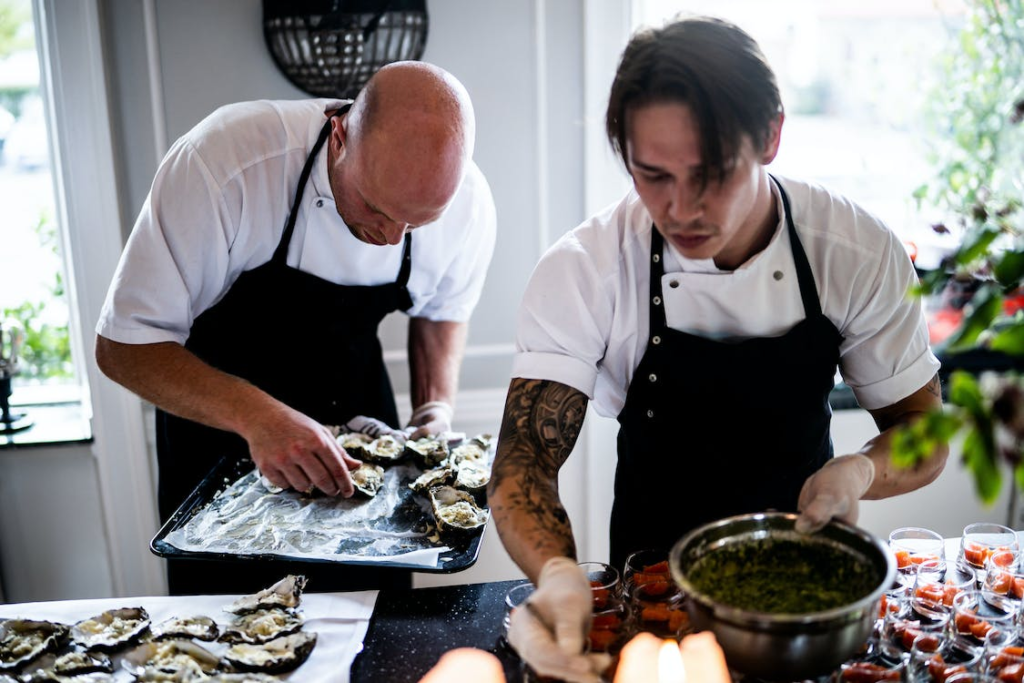 Photo by Rene Asmussen:- https://www.pexels.com/photo/two-men-preparing-food-3217156/
Team dinners are something your employees can have to promote the company culture and teamwork. It is the perfect staff appreciation gift and allows employees to bond.
People enjoy dressing up for evenings, with work aside, getting good food, and having a hearty conversation with their peers.
Bottomline
Employees' gifts are appropriate not only for appreciation but also for milestones and achievements.
It is essential to recognize the preferences of your employees before settling on the perfect gift.
Take the help of the suggestions in the article and choose the one best suited to your hardworking and dedicated employees.
Header photo credit:- https://www.pexels.com/photo/wrapped-gift-boxes-with-ribbons-on-table-1303080/