Fashion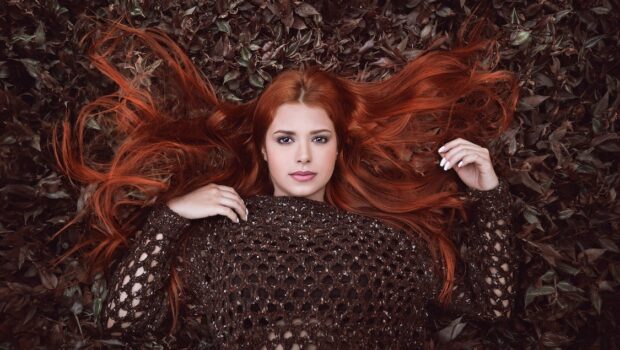 Published on September 28th, 2023 | by Rebecca D. Walker
0
5 Must-Have Beauty Products for A Flawless Makeup Look 
Having the right beauty products in your collection may make all the difference in nailing that flawless makeup look. Think of your foundation as the secret ingredient that gives your skin the appearance of being airbrushed by the gods of beauty. These beauty essentials become your best friends when you start your makeup routine. Whether to feel your best or for a big event.
These beauty products will transform your face from ordinary to stunning. Prepare to unleash your inner beauty and discover methods to enhance your attractiveness. This article will explore five must-have products for a long-lasting, perfect makeup look.
1. Foundation That Matches Your Skin Tone 
Choosing a foundation that complements your skin tone is the secret to a flawless makeup base. You may find the ideal shade by shopping from a Fairtrade beauty retailer across the globe. Thus, ensuring your skin looks healthy and beautiful is as important as choosing the proper foundation color. Your inherent beauty will be improved while imperfections are hidden by the foundation matching your skin tone. 
Furthermore, your undertone must be considered when choosing the ideal color. Whether your skin is warm, cool, or neutrally toned, a professional can advise you on choosing the best foundation. Remember that the foundation is the basis for the rest of your makeup, so choosing the appropriate shade will be worthwhile in the long run.
Consider the type of foundation that is best for your skin type in addition to shade matching, such as liquid, powder, or cream. This carefully considered choice makes your makeup look flawless and comfortable all day.
Photo by Alena Darmel:- https://www.pexels.com/photo/close-up-shot-of-a-peron-holding-a-make-up-brush-8990724/
2. High-Quality Makeup Brushes 
Cosmetic brushes of exceptional quality are more than just a luxury good. Any person who loves makeup needs these. These brushes improve the quality of your makeup application with elegance and precision that less expensive options frequently lack. The secret to their efficiency lies in the delicate bristles and expertly constructed grips. Particularly in those delicate areas like the eyes and lips, they ensure a flawless and comfortable cosmetic application.
The delicate touch the smooth bristles give your skin enhances how enjoyable it is to apply makeup. Additionally, the comfortable handles provide a firm grip, improving control and simplifying blending. When creating a smoky eye, adding a flash of blush to your appearance, or expertly hiding flaws, the right pair of brushes may completely transform your makeup process.
Beyond makeup performance, there are more factors to consider. The ethical aspect is also essential. Choosing high-quality, eco-friendly, and animal-free makeup brushes aligns with fair trade ideals. In addition to being advantageous to you, this decision supports a humane and environmentally responsible beauty business.
3. Long-Lasting Lipstick 
It is impossible to stress the importance of selecting the ideal lipstick color for a specific look. Long-lasting lipstick is the finishing touch that completes your outfit and improves your overall appearance. The perfect shades not only match your skin tone but also establish the mood for the event. Your choice of lipstick is crucial whether you're going for a fresh daytime appearance or a seductive evening one.
Matte lipsticks are a great option for creating a chic and professional appearance. They provide a silky texture that radiates assurance and wisdom. Conversely, people looking for hydration and comfort frequently use creamy lipstick formulations. These formulations prevent dryness or flakiness by keeping your lips hydrated throughout the day.
Consider using a lip liner and the blotting technique for a lasting lipstick. Lip liner serves as a barrier to stop feathering and smudging in addition to defining the lines of your lips. Contrarily, blotting removes extra product and leaves a long-lasting pigment that won't smear on glasses or garments.
Photo by George Milton:- https://www.pexels.com/photo/smiling-black-woman-applying-makeup-with-applicator-6953588/ 
4. Setting Spray for All-Day Wear 
Setting sprays is essential since they perform more functions than you might expect. They are vital for managing oil and shine and locking in your makeup. Think of it as a shield that keeps your work of art safe from the elements of the day; whether it's a boiling summer day or a wild night out, your makeup stays in place.
The ability of setting sprays to form a layer of protection over your makeup is one of its main advantages. The protection provided by this layer prevents smudging, fading, and the dreaded cosmetics meltdown. You may proudly and unapologetically wear your makeup from sunrise to dusk with the correct setting spray.
However, not all setting sprays are made equally. Setting sprays are available in different compositions to suit your requirements, just as makeup products are designed for varied skin types. A setting spray is made specifically for you, whether you like a matte finish to control shine, a dewy glow for a beautiful face, or more moisture to fight dryness.
A mattifying setting spray will reduce excessive oil production during the day if you have oily skin, leaving you with a matte finish. However, a setting spray with moisturizing qualities will lock in moisture if you have dry skin, preventing your makeup from sinking into fine wrinkles and dry patches.
Choose a setting spray that gives your skin a radiant sheen for that dewy, fresh look. It acts as a gentle highlighter to keep your skin glowing and healthy throughout the day.
5. Versatile Eyeshadow Palette
An essential part of your makeup collection is an eyeshadow palette with various colors. It's like having access to a whole art studio where you can paint your eyeballs in many shades and patterns. This adaptable palette will suit your needs, whether for understated daytime elegance or the lure of dramatic nighttime magnificence.
The variety of colors the palette of eyeshadows gives makes it extraordinary. Choose one that combines matte and shimmery colors. Matte shades offer subtlety and depth, making them ideal for blending colors smoothly. On the other hand, shimmer shades offer a little glamor and dimension while catching the light to make your eyes glitter.
Photo by MART PRODUCTION:- https://www.pexels.com/photo/a-person-applying-eyeshadow-7290118/
Wrapping Up
You must start a routine with the right beauty products to achieve a flawless makeup appearance. Finding a foundation that perfectly complements your skin tone is the first step. After that, commit to purchasing premium makeup brushes and choose lipsticks noted for their vibrant staying power. Additionally, using a dependable setting spray when applying your makeup is essential.
Finally, don't be afraid to experiment with different eyeshadow palettes to show off your style. You'll have a beautiful, polished appearance all day by smoothly incorporating these crucial beauty items into your daily routine. 
Header photo credit:- https://www.pexels.com/photo/woman-in-black-mesh-top-2661546/