Travel & Sports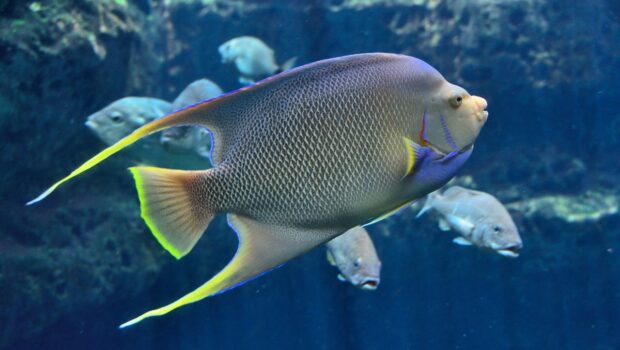 Published on September 14th, 2023 | by Rebecca D. Walker
0
5 Safety Tips to Keep in Mind While Deep Sea Fishing 
It's an undeniable truth that deep-sea fishing is ever-exhilarating, and once you start, you may never want to miss the fun again. Best of all, anyone can enjoy fishing as a first-timer or a novice in the field. But even so, deep-sea fishing is full of dangers that make it imperative for boaters, anglers, and divers to uphold safety guidelines against potential risks.
The size and strength of some fish species alone significantly threaten the anglers. Not to mention the dangers of other harmful animals like crocodiles and hippos. In addition, seas and oceans often may change to extreme conditions in minutes, so you should be prepared.
Therefore, if you are planning a deep-sea fishing trip, read these safety tips to the end, no matter how confident you may be.
1. Have the Right Clothing and Footwear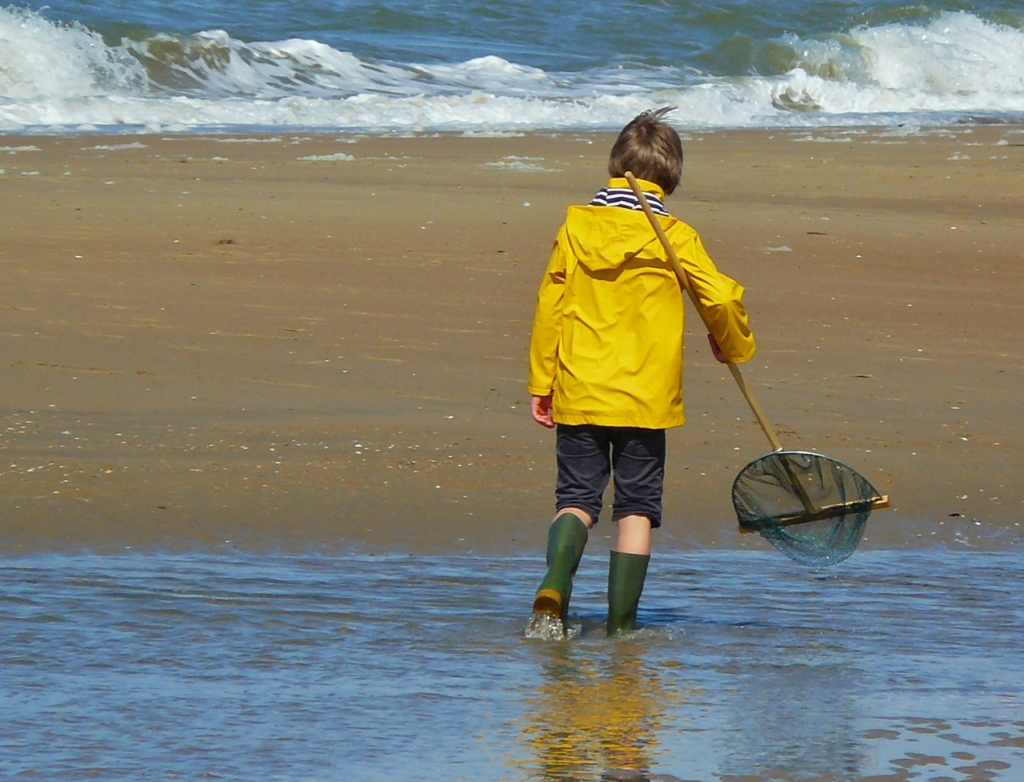 Photo by Pixabay:- https://pixabay.com/photos/human-child-boy-children-sea-327129/
If you're planning deep-sea fishing, be cautious about your closet. Besides having personal preferences, deep sea fishing requires proper apparel and gear to keep you comfortable and safe throughout the adventure.
Whether you're a newbie or an amateur angler, here is what you should include in your deep-sea fishing gear.
Fishing Sunscreen 
Photo by Thirdman:- https://www.pexels.com/photo/a-man-holding-a-fish-5538103/
The first closet you need is the fishing sunscreen. Sunscreens are worn to block ultraviolet B, UVB rays that can irritate your skin. When getting them, ascertain that they're specifically designed for fishing. Moreover, the sunscreen should be non-greasy and highly water-resistant. 
Deep Sea Fishing Pants
When deep-sea fishing, your bottom is just as vital as your top. Similarly, the pants can vary in length and style depending on the weather, like the fishing shirts. Good fishing pants should be breathable to allow for layering over swim trunks and a smooth dip in the sea. In addition, it should provide sun protection and dry quickly after getting from the water.
Moreover, pack extra fishing pants and shorts, as the weather can change while out there.
Shoes and Gloves
Bare feet – and, worst yet, bare hands retard the aspirations of deep-sea fishers. At any instance, don't get in the water this way.
Plan yourself with durable fishing gloves designed for offshore fishing. The gloves should have removable fingertips to protect you against marine components while allowing motor movements.
Coming to the shoes, look for sturdy, anti-slip, and breathable ones. They shouldn't be too cold, hot, or tight. Typical shoes are sneakers following their sailor-approved aesthetic, sleek and lightweight.
Fishing Hat
Heatstroke is a prevalent challenge, especially in tropical fishing instances. But a fishing hat can help keep your head cool and protect your neck and ears from sunburn. However, a good hat should be breathable, light, and excellent for deep-sea fishing.
What's better, if you don't like a hat, wear a neck gaiter and a fishing hoodie that's a breathable fabric and allows easy movement.
2. Check Weather Conditions
Monitoring weather prediction closely is one of the most important components of deep-sea fishing safety. A calm sea can quickly turn rough in the open ocean due to its unpredictability. Before leaving on your fishing trip, watch the weather prediction.
It is preferable to reschedule your trip if the forecast calls for unfavorable weather, such as strong winds, thunderstorms, or high seas. Ignoring hazardous weather conditions might result in risky scenarios and, in the worst cases, maritime accidents.
Always put your safety first before your urge to catch fish.
Furthermore, it is crucial to have backup plans like a sheltered anchorage, should the weather change unexpectedly while you are in the sea. But, ultimately, instead of being caught off guard, it's best to have the weather information prior. Be sure to frequently track the weather forecasts through marine radio and satellite data.
3. Audit the Safety Equipment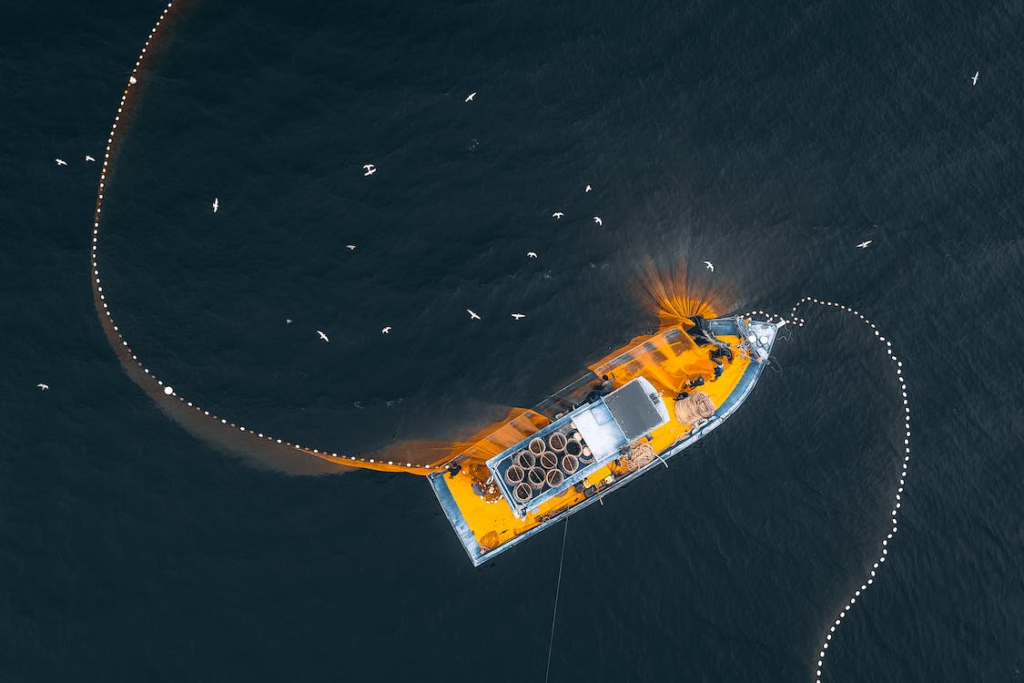 Photo by Pok Rie:- https://www.pexels.com/photo/drone-view-of-fishing-trawler-on-sea-5829126/
Before planning a deep-sea fishing, you must adhere to the standard safety guidelines. These include auditing your safety equipment for the trip using a checklist. Some countries have specific policies on sea trips, including the items one must carry.
Besides, other countries leave it to the anglers, charter operators, and skippers to decide for themselves. But, whatever the case, carrying sufficient life jackets is mandatory.
In most cases, you must carry extra jackets, more than the number of anglers onboard. Even while most of them could be good swimmers, you must include the following for safety:
Personal flotation devices
Straps and fittings on the jackets
No tears or loose fittings in any live jacket
Furthermore, everyone must check the flares to ascertain that they're still valid for use. Also, it's crucial to check that the marine radios you onboard are in perfect condition before departing, most vitally, a few moments before the trip.
Apart from auditing the safety equipment, it's also best to thoroughly assess the fishing vessel itself because it, too, could be having issues and expose you to risk while in the waters. It would even be better if a professional dealer checked it for you. That way, you'll have mitigated calamities, fatal accidents, and deaths that often arise due to cracks, leaks, and loose fittings.
4. Charter Your First Deep Sea Fishing Trip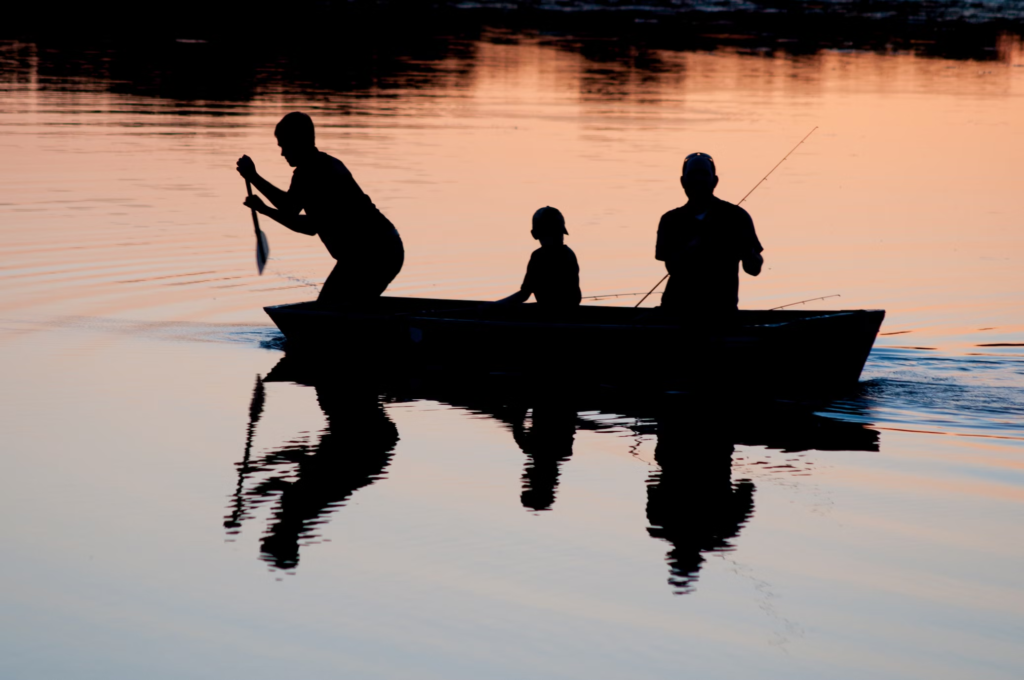 Photo by Jed Owen:- https://unsplash.com/photos/OGZon8fMkp0
If you're just a freshman in deep-sea fishing, considering chattering your trip like many other freshers are doing is a helpful safety hack. No wonder the charter sector market continues to rise significantly, as it was $365 million in 2022 and is expected to rise by 1.9% in 2023, attaining $372 million.
A private charter allows you to fish alongside a professional crew and captain who teaches you the ropes regarding deep-sea fishing. In addition, you'll learn how to prevent accidents, get the perfect fishing gear, get a fishing license, improve fishing skills, and more. 
Also, with a professional charter expert in the ocean, your safety is guaranteed, and you never have to worry about your first deep-sea fishing event. Charters will also take caution on your behalf, even providing life jackets. Your primary role will be to absorb the charters' safety tips and skills.
Even so, working with a good record captain familiar with sea roughness is significant to having an exceptional first deep-sea fishing experience.
5. Stay Hydrated
Deep sea fishing trips can last several hours or even a full day. That's why staying hydrated is vital, mainly because dehydration can cause decreased alertness and fatigue, which can be hectic at sea. So, pack adequate fresh water and sports drinks to stay hydrated throughout the trip.
Takeaway
There are lots of unknown and known dangers with deep sea fishing. No matter the modernity of fishing boats and equipment, tragedies and fatal accidents are paramount, especially due to ignorance.
In this accord, it's best for anglers, passengers, and boaters in deep sea fishing trips to uphold optimum safety precautions. Doing this will protect many lives while enabling successful and delightful deep-sea fishing.