Travel & Sports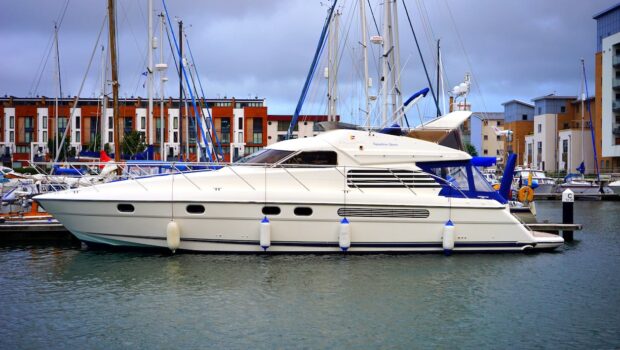 Published on August 22nd, 2023 | by Rebecca D. Walker
0
7 Awesome Benefits Of Taking A Yacht Vacation 
Proximity to the coast has similar physical and mental health benefits to greenspace accessibility. However, the 372,000 miles of coastline on the planet are nowhere near enough for everyone to enjoy the associated health benefits.  
Therefore, the next best thing is a yacht vacation across magnificent coastlines sailing clear azure waters, diving, swimming, exploring underwater caves and cenotes, and indulging in water sports.
Besides the associated health benefits, a yacht charter offers unparalleled experiences for a memorable vacation. Below is an overview of why you should consider taking a yacht vacation whenever the opportunity arises.
1. Avoid Tourist Crowds In Popular Destinations
Beaches are America's leading tourist destination and the world's most popular travel destination. Consequently, beaches worldwide are more often than not congested during peak seasons, making a vacation to such destinations more stressful than relaxing.
The last thing you need is to rub shoulders with sweaty strangers on a hot day or scramble for space to spread a beach towel. And while you can travel to popular beach destinations during off-peak season, the weather may not be as memorable.
Fortunately, you can avoid the stress of peak travel and relish the benefits of proximity to a coastline by taking a yacht vacation.
Luxury yacht charter companies like Yacht charter Amalfi have a world of experience sailing exquisite Mediterranean destinations with dramatic landscape views and fantastic summer weather. Moreover, Amalfi has an extensive selection of vessels, including motor yachts, sails, catamarans, and monohulls, to suit diverse sailing experiences.
A yacht charter vacation allows you to explore popular coastline destination landmarks and monuments via water and avoid tourist-crowded mainlands. Therefore, you can focus on enjoying your holiday rather than worrying about space, bumping into strangers, and crowd-related security threats like pick-pockets.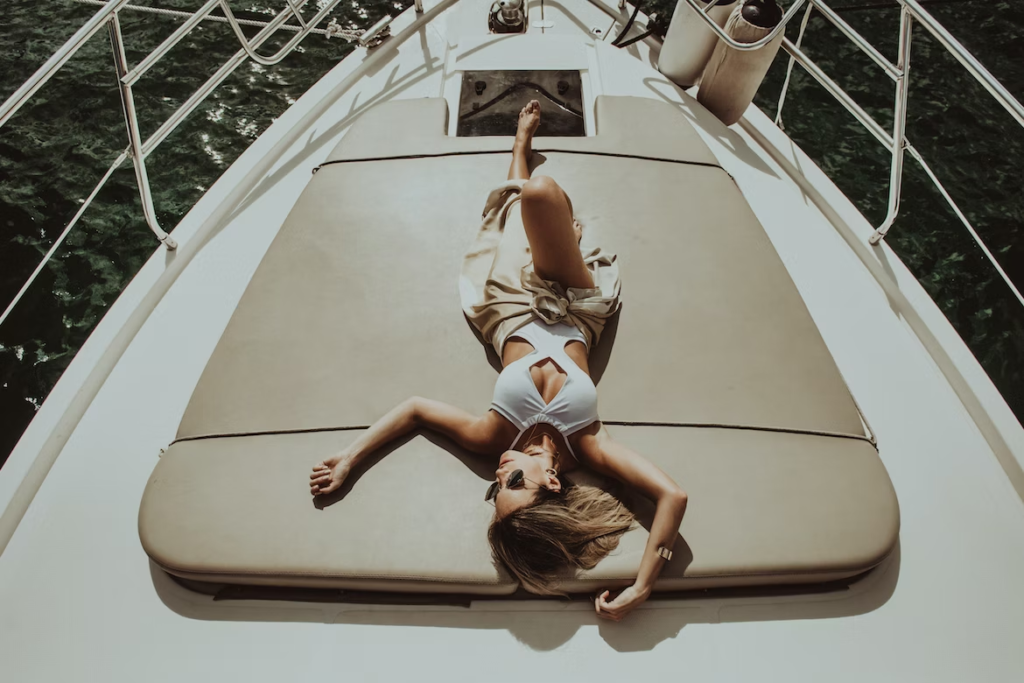 Photo by Jonathan Borba: https://unsplash.com/photos/vTEWAy4feT4
2. A Personalized Itinerary
Planning an itinerary is among the most stressful elements of planning a vacation, especially while planning an independent trip. On the other hand, while you can opt for a curated trip available via travel agencies, it may not feature the landmarks you want to visit in the travel destination or limit the time spent exploring your preferred landmarks.
Also, factors like unprecedented weather changes can have a negative impact on a pre-planned itinerary.
However, with a yacht vacation, you wake up in the morning, and the world is your oyster. Private yacht charters allow you to run the show, meaning the captain and their crew go where you tell them within the demarcated coastline.
Therefore, rather than allowing things like changes in weather and mood to bog down your vacation, switch gears and adapt with ease, thanks to a flexible itinerary.
3. Accommodation
Vacationing US families spend 26% of their holiday budget on accommodation, and rightfully so because the amenities (or lack of) at your accommodation can make or break your holiday. Moreover, the report highlights that families spend 44% of their holiday budget on transport across travel destinations.
While you can rely on independent reviews to identify quality accommodation, reviews are subjective, and what fellow tourists consider decent or affordable may not work for you. However, you can avoid the accommodation hassle and enjoy a stress-free vacation by taking a yacht vacation.
Trustworthy yacht charter companies fit top-of-the-range amenities and finishes in their yachts to create a calming, relaxing, yet elegant ambiance featuring the comforts of home. Moreover, the yacht remains your accommodation throughout your vacation, eliminating the need for transportation and alternative accommodation costs while managing your itinerary.
4. Watersports
While beaches are stereotypically quaint destinations synonymous with relaxing, you can indulge your inner adventure enthusiast on a yacht vacation. The crew on a yacht are familiar with the best sports for various watersports, including snorkeling, swimming, diving, paddleboarding, skiing, and kayaking, along their sailing routes.
Given a vacation yacht's flexible itinerary, you can make pit stops along your favorite watersports hotspots and enjoy some water sport action before continuing your sailing adventure. Moreover, members of your travel party who prefer a quaint vacation can lounge on the yacht and enjoy the weather.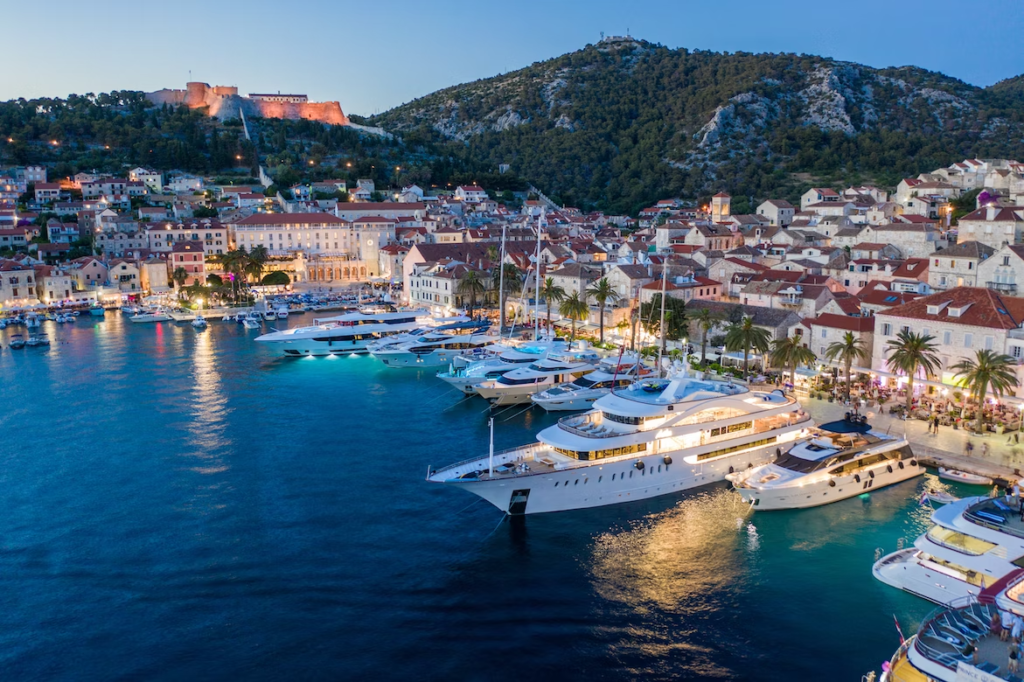 Photo by Geio Tischler: https://unsplash.com/photos/iiyrmvKttYA
5. Luxury
Yacht charters have exquisite amenities that bring the comforts of home along on your holiday. Such luxury amenities include an ensuite room with views, a spa, sauna, hot tubs, plunge pools, media rooms, a gym, and a beauty salon.
Moreover, the crew on a yacht charter have experience in five-star hospitality. Therefore, they anticipate all your needs, including curating a divine menu and service, managing the bar, cleaning the vessel, and handling water sporting equipment. Therefore, you can enjoy your holiday while they wait on your hand and foot.
6. Exposure to Unique Cultural Elements
While a commercially-curated travel itinerary takes you to touristy destinations, a yacht charter allows you to sail off the beaten path and interact with locals first-hand. Moreover, the cabin crew on the yacht are primarily locals and interacting with them while on the boat allows you to learn more about the landscapes, sailing routes, and people's way of life.
Exposure to new cultures allows you to borrow the positive elements and cultivate empathy and cultural tolerance.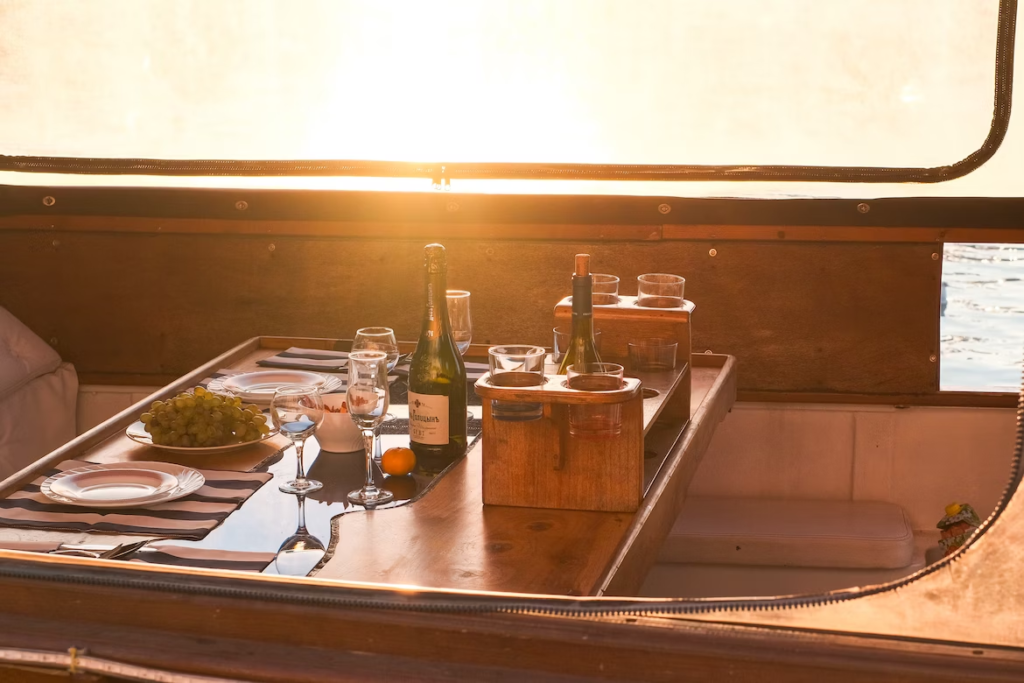 Photo by Nadin Mario: https://unsplash.com/photos/w2r0UGI2rx8
7. Group Vacations
Group vacations, while fun, are a nightmare to plan, given the challenges of logistics and accommodation. However, yachts have ample accommodation to accommodate groups like families and friends while allowing each party ample privacy.
Conclusion:
Ultimately, a yacht charter vacation has numerous benefits, including convenience and flexibility, without compromising luxury. Therefore, consider contacting a yacht charter company and planning the summer holiday of a lifetime.
Header photo credit: https://www.pexels.com/photo/white-yacht-docked-on-port-144634/