Travel & Sports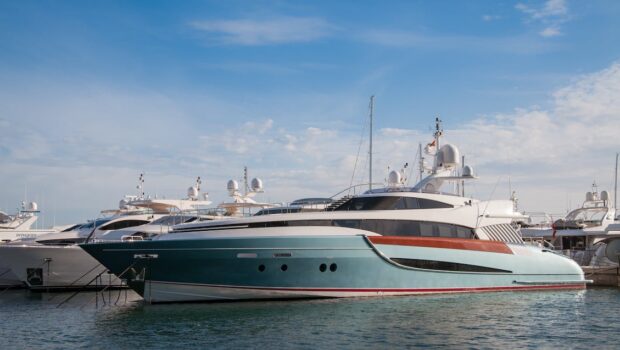 Published on September 6th, 2023 | by Rebecca D. Walker
0
7 Tips for Your First BVI Yacht Charter 
Have you been thinking about taking a trip to a crewed yacht charter for your next vacation? Preparing where to go, which yacht to take, and what to carry can be challenging. This should not be your case because the British Virgin Island (BVI) yacht charter promises an unforgettable voyage experience where you can watch the world at your own pace surrounded by blue waters.
In case such an experience has been on your mind lately, keep reading.
Let us help you plan for your first trip on the BVI yacht charter and make all your dreams come true. Here are a few things to consider before your first BVI Yacht Charter.
1. Plan in Advance
Yacht charter vacations are different from typical vacations on land since luxury Yacht charters are busier than ever; thus, the earlier you start planning, the better.
You should begin your research for BVI motor yacht charters company at least six months in advance so you have enough time to know various charter firms and select the best.
During your planning and research, ask about the individuals who will be onboard and get to discuss the ideal places, the ideal activities, and the budget. By planning early, you get to narrow down your available choices and have an easy time booking.
Planning in advance ensures you get the perfect date, yacht, and destination you have been considering.
2. Research and Select the Right Charter Company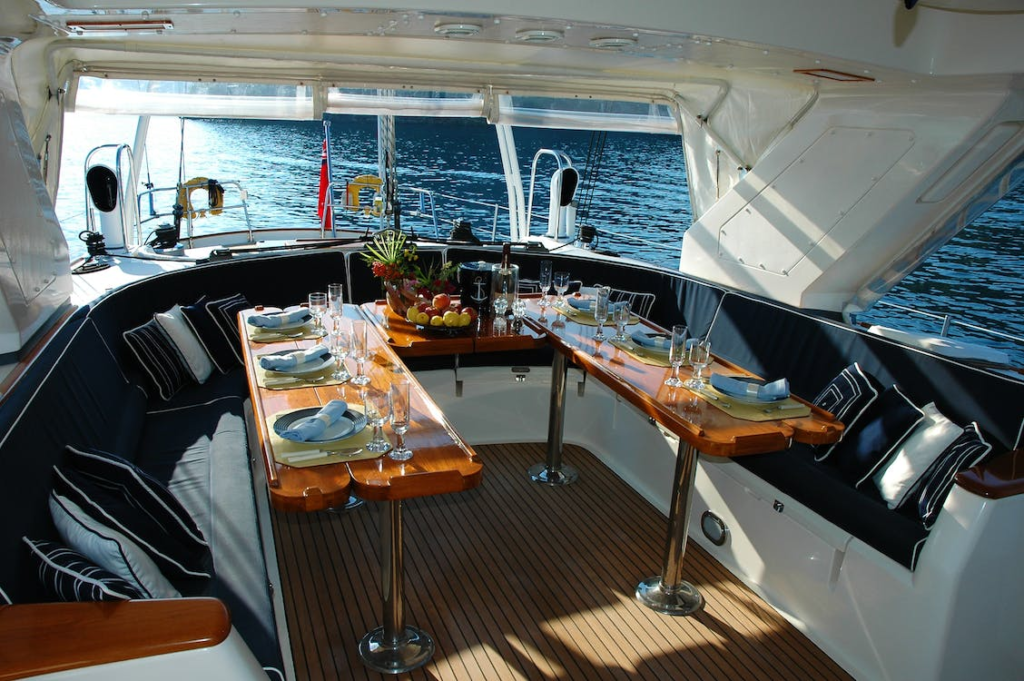 Photo by Pixabay:- https://www.pexels.com/photo/boat-chair-couch-deck-271681/
Immediately after deciding your budget and destination, choosing the perfect yacht for your vacation is paramount.
On various online sites, you can get more information on the best yacht charter choices that match your budget and requirements for your first BVI yacht vacation.
Check online for customer reviews about their experience or with family and friends who have gone for BVI yacht vacations. Make sure you have knowledge of the various packages offered by the charter companies as well as the booking and cancelation policies of the company.
Select a reliable, reputable, and experienced company.
3. Packing For Your Charter Vacation
Whether you dress in your sarong, formal occasion, or swimsuit does not matter. The most important thing to consider while packing for a charter vacation is packing flexibly for various events, considering the confined spaces in the Yacht, and taking enough and not too much.
Since you will be in the waters where there are winds, you may consider including warm pashmina or jackets on your list.
Consider packing shoes for onshore excursions and avoid hard soles and high heels. You may consider rubber shoes to explore rocky islands and reefs. Remember personal items like chargers, medication, and travel documents.
Photo by Ivan Samkov:- https://www.pexels.com/photo/a-woman-and-a-child-packing-a-suitcase-4784047/
4. Book Activities in Advance
There are different kinds of activities offered to the clients onboard by the charter companies to give you an unforgettable experience. These activities may include night cruises, fishing, and even scuba diving, and many more, depending on the company you select.  
Make sure you research and book these activities in advance for you to get the most out of your adventure. You can research and ask the charter company you have selected for recommendations and look into the promotions offered in advance to get the best deals.
Remember to check the cancellation policies before booking any of the activities provided. Bring along all the pieces of equipment needed for the actions you choose.
5. Consider The Crew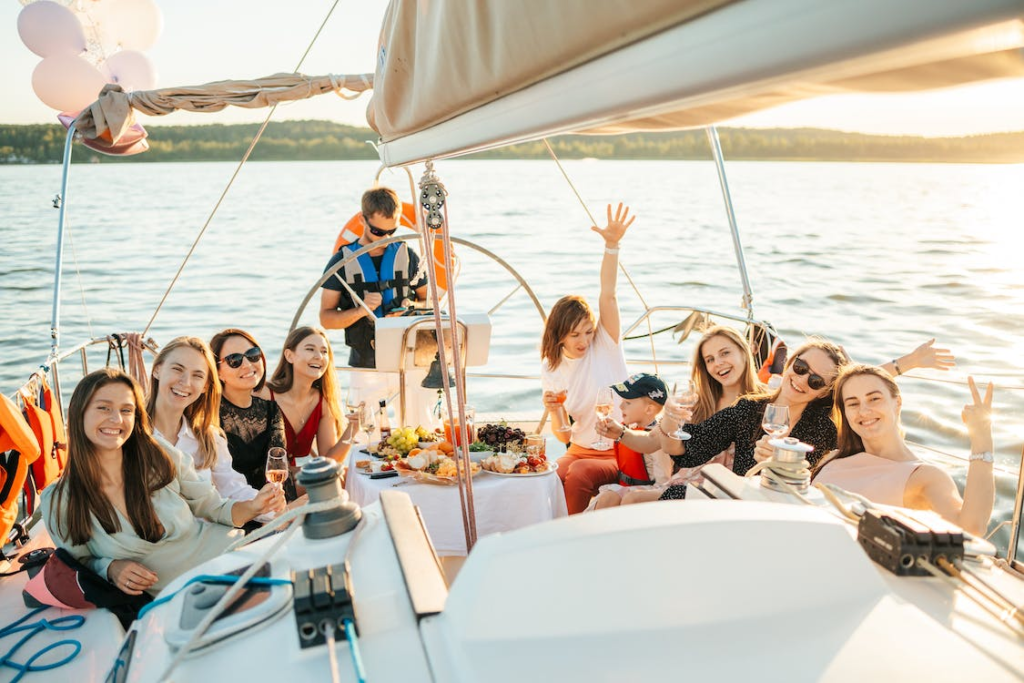 Photo by Maksim Goncharenok:- https://www.pexels.com/photo/a-group-of-people-riding-a-yacht-while-having-a-party-5046354/
People focus much on securing the appropriate yacht and planning and need to remember the key ingredient to the success of a charter, which is the crew. The crew makes the difference between a lousy charter and a good one. The crew is aware of the cruising places better than other people.
What converts first-time clients into repeat clients is the crew's hospitality level.
Consider the crew you would love to have during your sail, and if it is a personalized yacht, you have the power to select the kind of crew you need. Be it personal trainers, yoga instructors, sommeliers, fishermen, or even diving instructors, the choice is yours.
6. Personalize Your Yacht
Before your vacation, you have to ensure that you fill out a complete preference form. The information from the form should help your crew personalize your charter and handle everything needed during your vacation, from your food and drinks to schedule planning based on the activities you prefer and the areas you will want to experience.
Provide the crew with the most specific and detailed data about your preferences and dislikes so that everything is planned according to your wishes.
Special occasions like birthdays to be celebrated on the charter should be made clear in advance for them to facilitate the celebration.
7. Have Fun and Stay Safe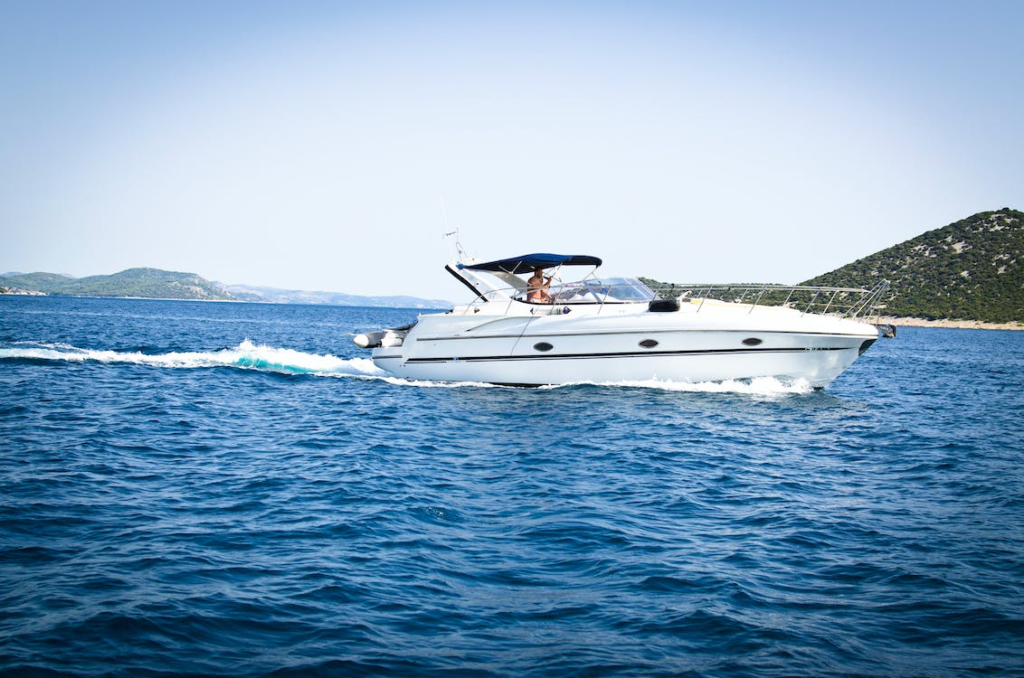 Photo by Lukas:- https://www.pexels.com/photo/white-speedboat-on-body-of-water-296278/
After researching, selecting, and planning for the vacation of your dreams, it is good to remember the whole point of a vacation is to have fun and blow some steam off. Ensure you enjoy yourself, and if need be, forget about social media and reconnect with nature.
As you are having the time of your life, remember to keep safe all the time. Go through all the safety guidelines of the BVI yacht and equip yourself with knowledge about safety measures.
For your protection, ensure you know what steps to take during an emergency (life jacket Donning).
Bottomline
Strategically preparing for a BVI yacht charter is more hectic than preparing for the other typical vacation on land. For one to have an exceptionally good time during the adventure, they have to plan and research in advance, communicate their requirements, follow protocol and guidelines as well and pack thoughtfully.
Header photo credit:- https://www.pexels.com/photo/white-and-blue-cabin-boat-42091/