Business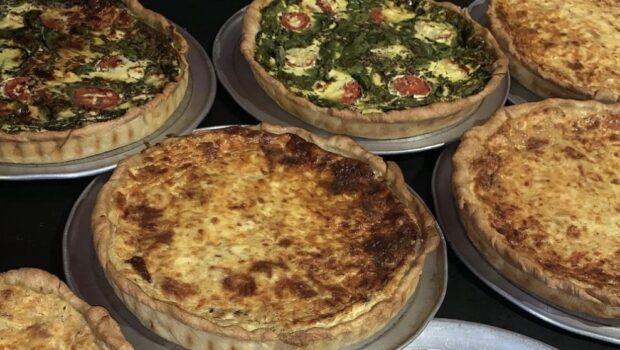 Published on November 5th, 2023 | by Isabelle Karamooz, Founder of FQM
0
Baguette Cafe: Where French Tradition Meets American Palates
Las Vegas, a city known for its vibrant culinary scene and diverse gastronomic offerings, boasts a treasure trove of eateries, each with its own unique story. Today, we bring you a story of Baguette Cafe, a charming French cafe that has not only carved a niche for itself in the hearts of locals but is now embarking on an exciting journey of expansion. In a candid interview with Olivier Brouillet, the owner of Baguette Cafe, we learned about the cafe's origins, its commitment to tradition, and what's in store for its eager patrons.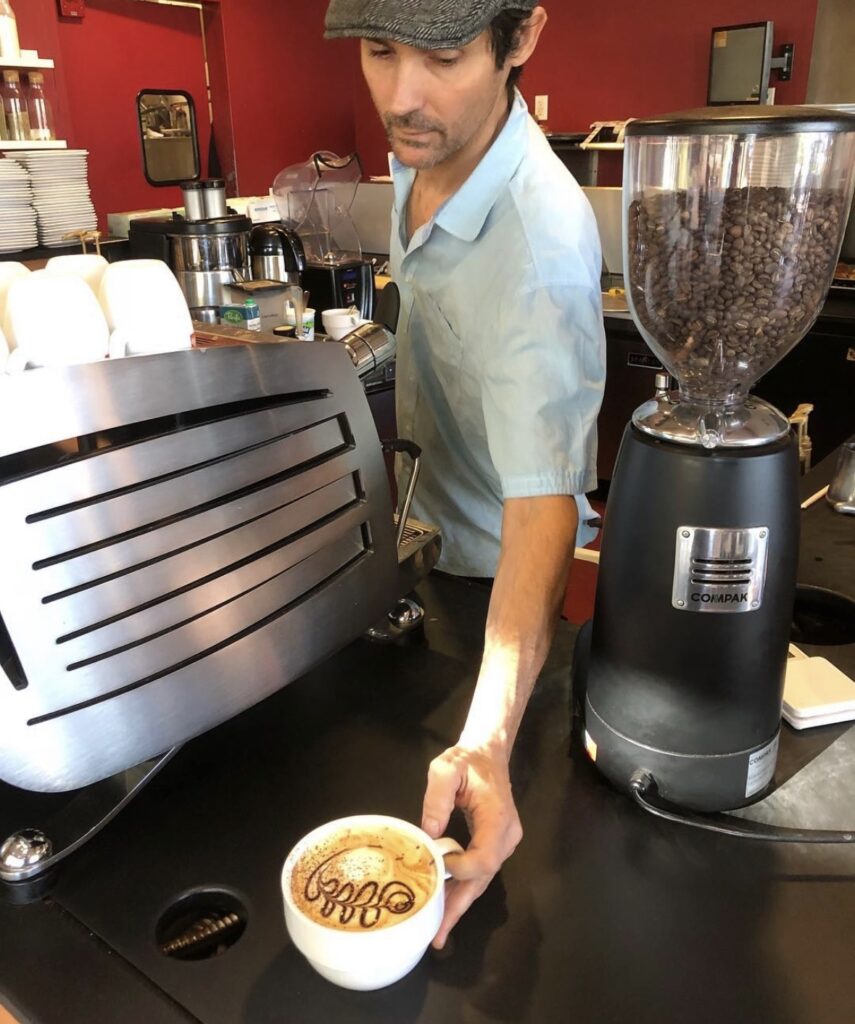 Expanding the Baguette Cafe Legacy
The story of Baguette Cafe's expansion is a thrilling one. The cafe is all set to open not one but two new locations, each with its own unique character and ambiance. One of these new spots will be nestled in the heart of downtown Las Vegas on Carson and Las Vegas Boulevard, while the other will find its home in the Southwest on Sunset and Durango, near the original location, right in front of Ikea.
When can you expect these new locations to open? Olivier tells us, "Well, we are discussing it in this interview, and both locations are under construction. We don't know which one will open first, but I'm eager to bring Baguette Cafe to downtown Las Vegas. The interior design is ready to go, and we're hoping for a April 2024 launch."
What to Expect at the New Locations
The expansion isn't just about new addresses; it's about creating unique and inviting spaces for patrons. Olivier reveals that the new locations will have distinct interior designs. The original Baguette Cafe, opened in 2009, has a story tied to the Great Recession and was established in a hurry. However, with the Henderson location, they had more design flexibility. Now, the third location in downtown Las Vegas promises a delightful mid-century modern aesthetic with a modern twist, featuring warm wood, concrete floors, Moroccan tiles, and high ceilings.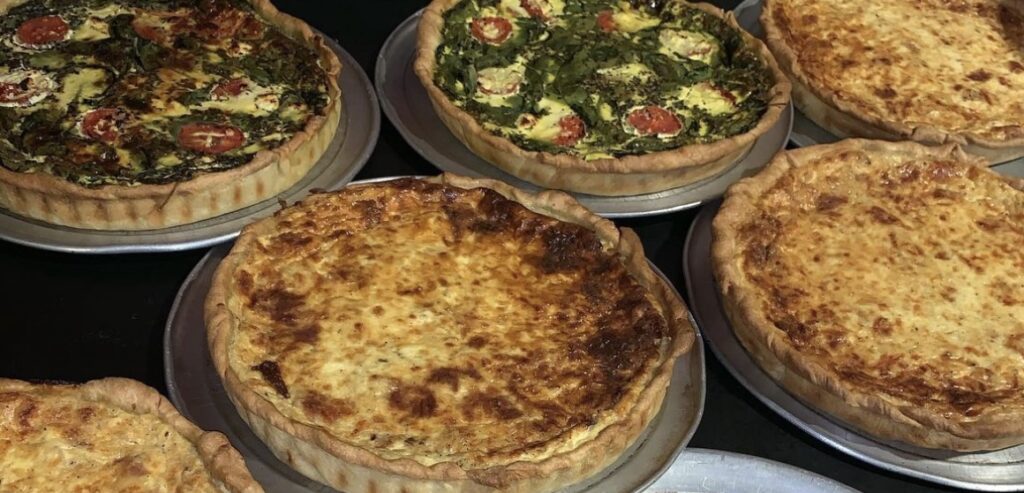 The heart of Baguette Cafe remains the same: serving delectable French comfort food. You can savor a variety of classics like croissants, quiches, sandwiches, and salads. But what makes Baguette Cafe truly special is its commitment to evolving and adapting to customer needs. As Olivier says, "We've added fresh juices and a range of specialty coffees over time. In the beginning, our clientele was largely from the gaming and real estate industries, so we focused on fast, convenient lunches. But as we moved to Henderson, we catered to a more residential crowd and started experimenting with different items."
Managing Growth and Embracing Change
When it comes to expanding to multiple locations, Olivier's experience has been a learning journey. "The biggest lesson was when we opened our second location," he explains. The first store, being a family business operating for over a decade, didn't require elaborate procedures and systems. However, as they expanded, they had to develop systems, training programs, and quality control measures. "We had to ensure that we maintained the same level of quality and service even when we couldn't be present at both locations," Olivier says.
The primary challenge in this journey has been building the right team. "Once you have a team of people who understand hospitality and quality, it's pretty smooth," Olivier emphasizes. The focus now is on hiring, training, and developing people within the organization. Olivier believes in promoting from within and nurturing those who have dedicated a part of their lives to the cafe's growth.
New and Exciting Menu Items
With new locations come new culinary adventures. Olivier shares a sneak peek of the exciting additions to the menu. While Baguette Cafe has always been a destination for authentic French cuisine, the new items add a fresh twist. "We're expanding our bread offerings," Olivier says. "You'll find tarts, financiers, mini desserts like mini tiramisus and panna cotta. We're particularly excited about introducing authentic Brussels waffles, a recipe developed by my mother."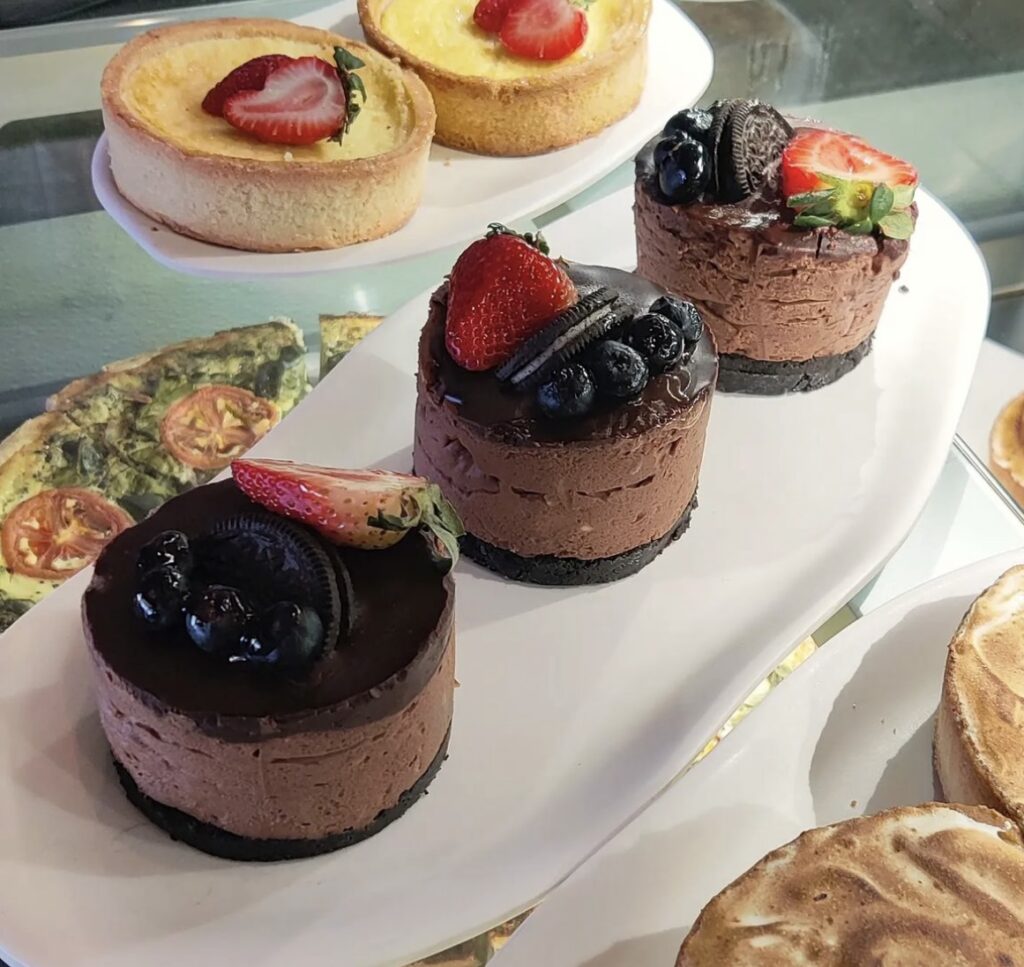 If you're a fan of sandwiches, Baguette Cafe has you covered with more options, including toast and omelets. "We're adding items like an omelet with blue cheese, mushrooms, and caramelized onions on sourdough bread," Olivier shares. There's also a sun-dried tomato omelet with basil pesto. These additions add a delightful twist to the traditional menu.
Moreover, Baguette Cafe now offers more options to customize your salads and toasts. You can even add poached eggs to any salad or toast, creating your perfect meal. "I love having fresh avocado on sourdough with a poached egg. It's simple and comforting," Olivier adds.
Tea and Coffee: A Matter of Tradition and Quality
At Baguette Cafe, they take both tea and coffee seriously. Their tea menu features some of the finest teas sourced from around the world. Each tea has its specific brewing time and temperature, ensuring that every cup is a masterpiece.
Olivier explains the importance of proper brewing, "It's essential to brew tea at the right temperature and for the right amount of time to bring out its unique flavors." Baguette Cafe ensures that the teas are prepared behind the counter, guaranteeing precision in brewing, resulting in a perfect cup every time.
When it comes to coffee, Baguette Cafe doesn't compromise. Their coffee is roasted just a block away from the cafe and delivered weekly to ensure freshness. They also offer a range of specialty coffee drinks, from lattes to unique creations like the pistachio white chocolate mocha, adding a delightful twist to the caffeine experience.
Preserving Tradition, Embracing Change
Baguette Cafe is a perfect example of a business that respects tradition while evolving to meet the ever-changing needs of its customers. For Olivier, the core tradition is hospitality. "For us, tradition is about creating an environment where people connect. It's about creating a place where people talk, meet, and enjoy conversations. And in this digital age, that human connection is something special," Olivier says.
While Baguette Cafe respects its French heritage, it also adapts to local tastes and trends. Whether it's crafting traditional baguettes with a slightly softer crust or offering a diverse range of coffee and tea options, Baguette Cafe finds a balance between its French roots and the American palate.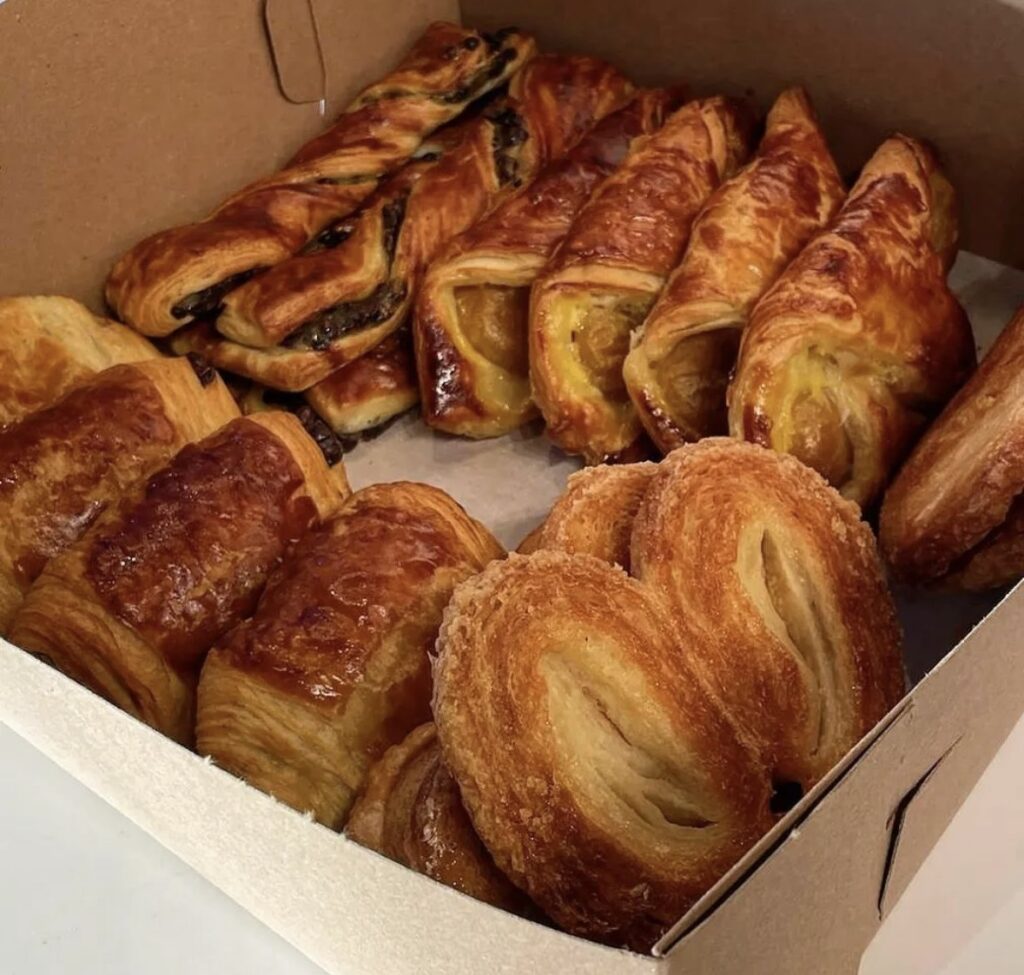 As Baguette Cafe continues to grow, one can expect that balance to remain, keeping its patrons connected, well-fed, and forever curious about what delicious surprises they'll find next. So, whether you're a Las Vegas local, a Henderson resident, a business professional, or a tourist exploring the city's culinary scene, Baguette Cafe promises a delightful experience that seamlessly blends French tradition with contemporary tastes.
In conclusion, Baguette Cafe is not just a cafe; it's a testament to the art of crafting the perfect blend of tradition and innovation. The two new locations are a testament to Baguette Cafe's commitment to offering something special to its patrons while preserving its French heritage. So, when you're in Las Vegas, make sure to stop by and experience the delicious fusion of tradition and creativity at Baguette Cafe. Your taste buds will thank you.
Header Photo Credit: Baguette Cafe