Gastronomy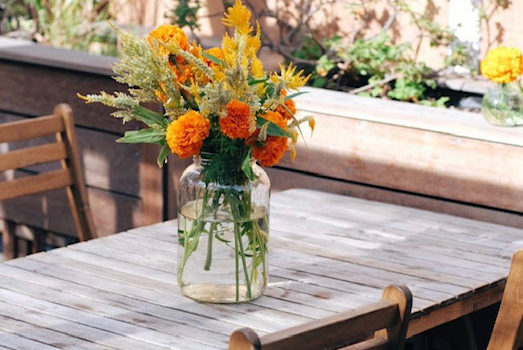 Published on September 26th, 2021 | by Dana Corddry
0
Cortados and A Secret Patio Make This Los Angeles French Café A Celebration in Gastronomical Pleasures
"I've seen a lot of L.A. and I think it's also a place of secrets: secret houses, secret lives, secret pleasures…"  – L.A. Story
Any committed foodie worth his or her salt bowl has made at least a few trips to the West Coast to checkout Los Angeles' offerings, from the hottest raw kitchen, to the best new Michelin chef import, crafting handmade pastas or the best sushi on both coasts. And they'll all tell you the same thing: in the sunshine state, it's all about eating al fresco. The world's best restaurateurs know that atmosphere is of equal import to the outstanding fare that they serve. Without LA's private patios, outdoor fire pits, curtained-off lounges, sleek balconies, and roof decks floating amidst the twinkling backdrop of Sunset or downtown, restaurant and café visitors would just be enjoying so many mouth-watering experiences in, well… a room with four walls. And really – we can leave that to New Yorkers, can't we?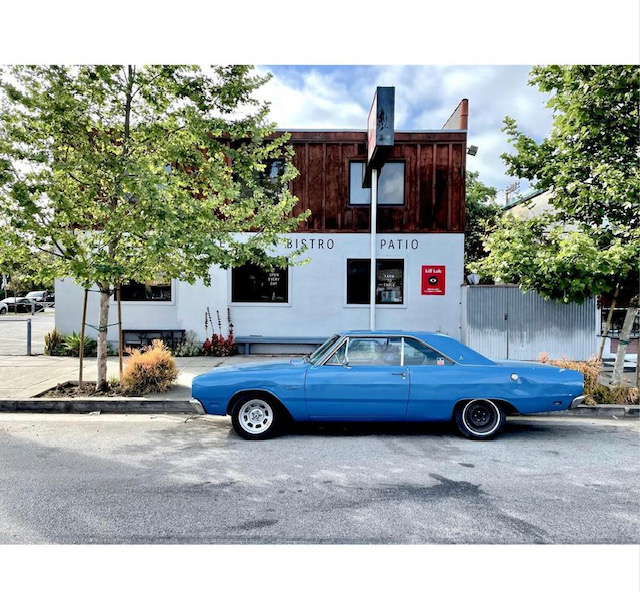 Chef Eric Cuenin, owner of LA's Westside's French Café, aptly named Kiff Kafe, agreed – so he decided to create something uniquely special for his customers. Taking his cue from the signless alley-entry clubs and nameless VIP rooms of the 90's, and the current private clubs that keep the city's socials basking in exclusivity and draped in the anonymous privacy they crave, Kiff Kafe, a French café serving addictive coffee creations and delectable French food, has now opened its secret outdoor patio to regulars (and would-be regulars), who can now enjoy their recently added wine menu, in addition to other tasty items from their original and delicious French Mediterranean offerings.
I had heard some rumblings among friends about a friendly new neighborhood spot with to die for cappuccinos and cortados, and I'd planned to stop in for a date or a lunch, but once I heard they had added a "secret patio," I promptly moved my trip up in my calendar. Spoiler alert: It was worth the rush.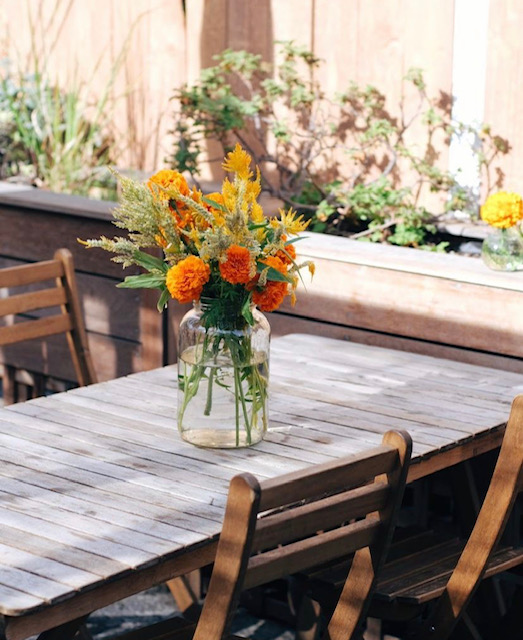 Parking nearby, I entered the café, stepping off of Pico Blvd., and into a little slice of Paris. The décor is modern, simple and thoroughly French, with contemporary benches and stools, and splashes of vibrant reds and yellows strewn on the white walls, gallery-style. Beginning my visit indoors, I quickly ordered myself a matcha lemonade, while perusing the short & sweet, but well-rounded menu. The lemonade was the perfect refresher after just coming in from the sun, and I was impressed with Kiff Kafe's awesome variety of coffee drinks.
The French café's cortado is excellent, with no separation of milk from the espresso – super smooth, and exactly what's needed for a mid-day caffeine jolt. Their coffee menu includes many too-often bypassed European style café preparations, such as a favorite freddo cappuccino, properly frothed, as well as a flat white.
"Kiff Kafe: French slang for a small but potent pleasure"
Kiff Kafe's menu is as refreshing as its coffee selections, rising well above the predictable, too on-the-nose French food choices like salades niçoise, quiche Lorraines and eclairs. Instead, the kitchen blends a French attitude with locally sourced ingredients, to come up with exquisitely subtle variations on favorites. Take the tartine – Kiff Kafe's riff on the French classic is an exercise in harmonizing local fresh flavors, melding the acidity of heirloom tomatoes plucked from LA's famous Farmer's Market, with the savory earthiness of Mediterranean white beans, crushed with basil and oil. They also have an avocado tartine; and I had to sample the ricotta greek honey tartine, a fantastic sweet-meets-savory mix, featuring vasilissa greek honey, pine nuts and fresh sesame seeded rye bread, that will have you returning many times – and ordering seconds!
Rather than pander to the common palate with a croque monsieur, Kiff Kafe delights in raising the bar with their French food breakfast and lunch menus, with a wonderful variety of egg preparations accompanied by fresh vegetables, a Dakos Greek-inspired salad, my favorite burrata salad, and their very popular Mediterranean white beans and vegetable salad. If you're in the mood for something heartier, the roasted chicken sandwich or other sandwich and tartine selections will do the touch!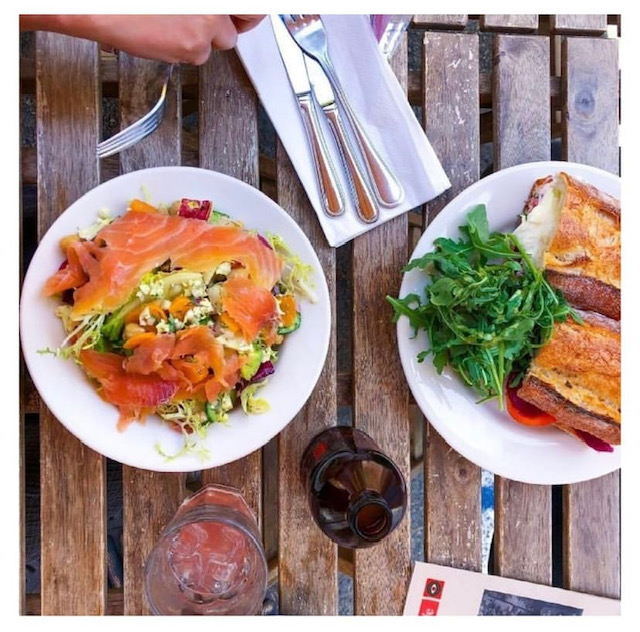 Sated by my delicious lunch, I moved to the secret outdoor patio, ordering a glass of wine to while away the remainder of my afternoon. Tucked away from the Pico traffic and chatter of pedestrians, the outdoor patio is a sweet little sanctuary, where you can chat the hours away with friends in privacy, and lose yourself to the casual, cozy French Mediterranean vibe for as long as you're lucky to stay.
As I chirped at the owner that I'd be back the following Saturday to try the organic eggs over avocado and heirloom tomato tartine, he smiled and sweetly offered me a dessert tartine "à emporter" (to go) – how could I refuse?
Kiff Kafe has online ordering and delivery available to West Los Angeles, and will be open during dinner hours starting in late September, with an all-new dinner menu.
Located at 12229 W. Pico, Los Angeles, CA. 90064.
Hours: Tuesday to Friday, 9am – 3pm | Saturday & Sunday, 9am – 4pm.
This article was translated in French by Addendum Communication.