Events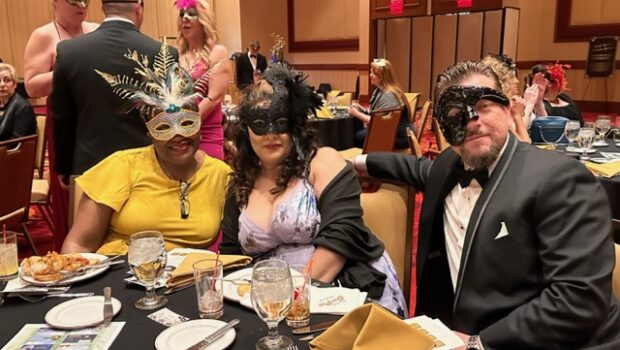 Published on April 7th, 2023 | by Isabelle Karamooz, Founder of FQM
0
A Soirée for a Great Cause: Supporting Veterans at the Hearts of Gold Gala
Last March 25th, the Hearts of Gold Gala at the South Point Hotel & Casino was a magical evening filled with glamour, giving back, and heartfelt remembrance. The event, which benefited the Veterans Lyfe Services non-profit, brought together people from all walks of life to support our veterans in the U.S. As someone who is always out and about for a good cause, I felt honored to attend this beautiful soirée and witness the incredible generosity of the attendees.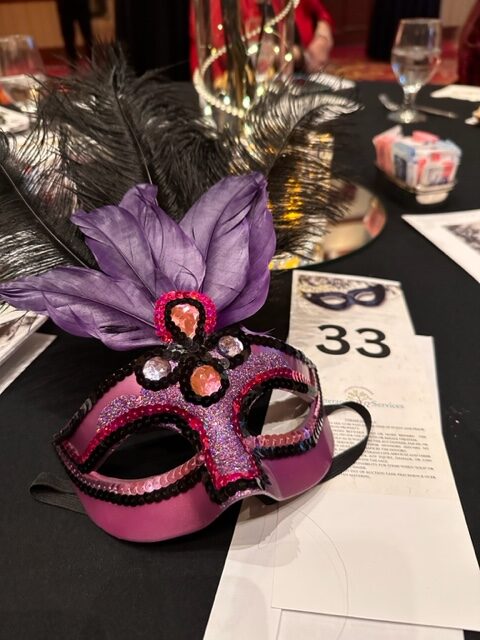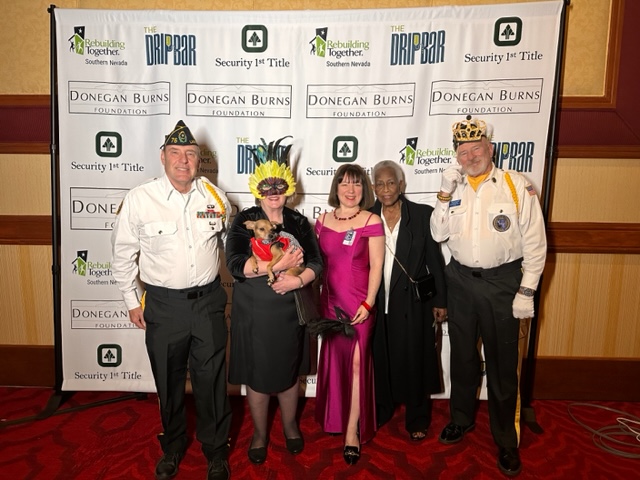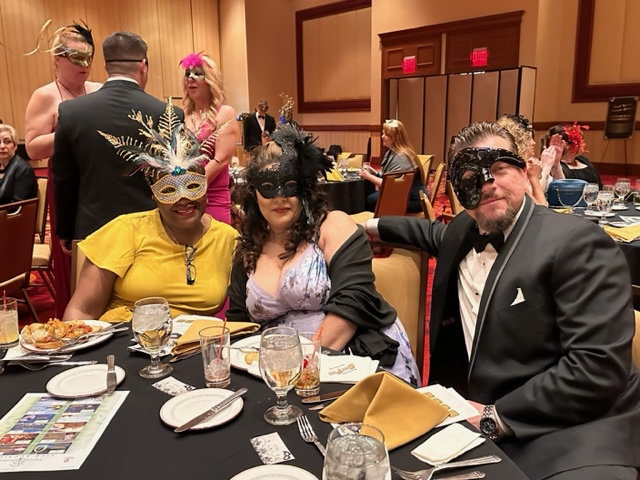 Photos of Veterans among the attendees of the soirée.
As a publisher, editor-in-chief and writer for French Quarter Magazine, covering events like these is always special. But this one was particularly meaningful, as it represented an important milestone in my career among the coverages I have done in the past on Veterans. I am grateful to President Eva Secchiari and Advisory Board Member Peggy Kearns for allowing me to be part of this event, and for giving me the opportunity to share this wonderful experience with others.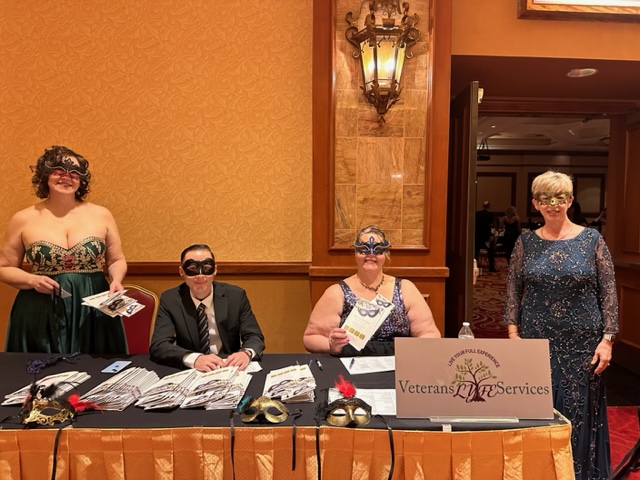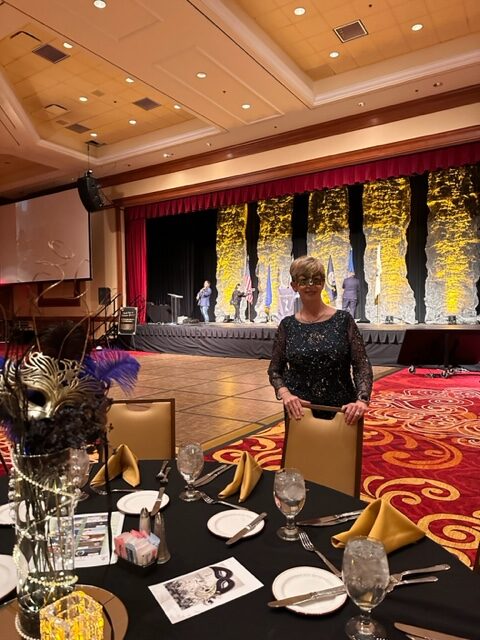 Advisory Board Member Peggy Kearns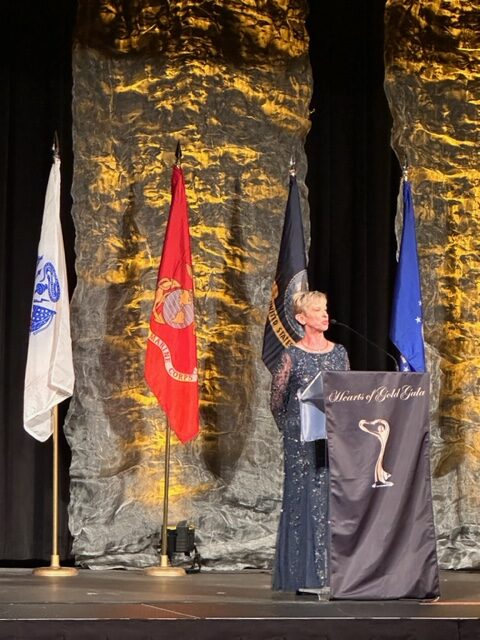 The Hearts of Gold Gala, organized by the Veteran Lyfe Foundation, is a notable event that aims to help veterans transition back into civilian life and live a fulfilling life after their service. The foundation was founded by Eva Secchiari, who grew up in a military family and has over 15 years of experience in the healthcare industry, including direct patient care and service provider roles. Eva has worked with diverse groups of people from various socioeconomic backgrounds, including military veterans, providing them with support and care. The Hearts of Gold Gala is a testament to the foundation's commitment to its mission and its dedication to the well-being of veterans.
The Hearts of Gold Gala was hosted by the talented Emcee, Daniel Mahabir, who kept the evening's program lively and engaging. In addition, the event featured a beautiful performance by the renowned violinist, Austin, from RCH Productions, who entertained the guests with his exceptional musical talent. Their presence added a unique and memorable touch to the event, making it a night to remember for all those in attendance. The foundation was grateful for their contribution to the success of the Hearts of Gold Gala and the support they provided to the cause of helping veterans.
The night was filled with excitement and anticipation as attendees got ready to party and support our Veterans in style with a masquerade mask as the theme of the soirée. The atmosphere was electric, with guests donning their most exquisite gowns and suits, adorned with stunning masks. The decor was nothing short of enchanting, with beautiful flowers, excellent music, and elegant table settings. It was the perfect setting for a night of celebration and remembrance, honoring our Veterans who have given so much for our country.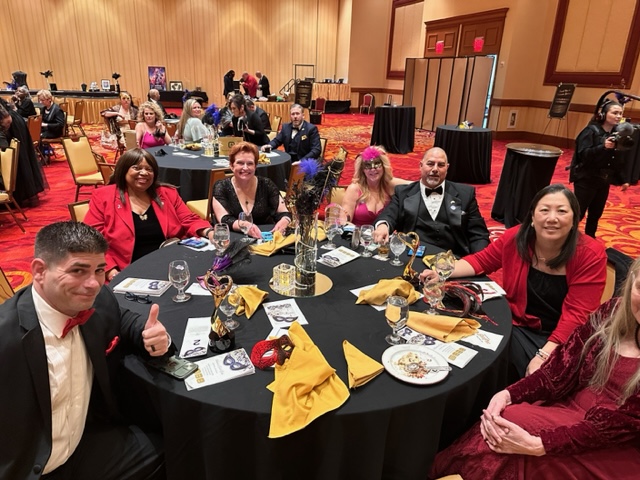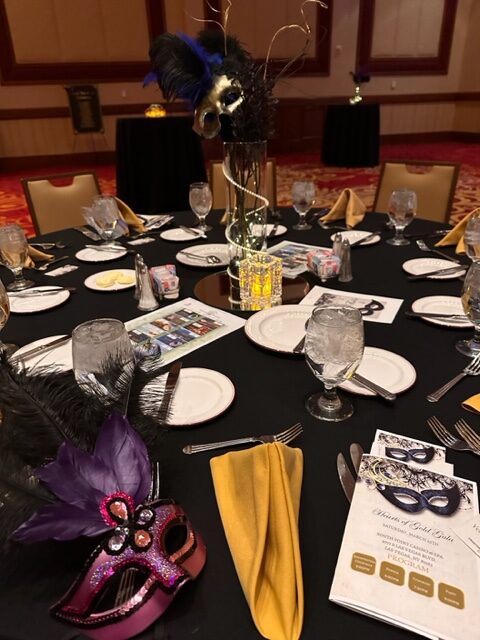 Plantinun Sponsor among others, Donegan Burns Foundation, who made this event possible.
But the real highlight of the evening was the opportunity to support our veterans. One of the recipients and honorees was Music Therapist Dr. Becky Wellman, who has been providing veterans with a creative outlet to cope with PTSD, depression, and anxiety. Another honoree was USMC Veteran William "Billy" Alt, who has made a significant impact in his community through his service and volunteer work.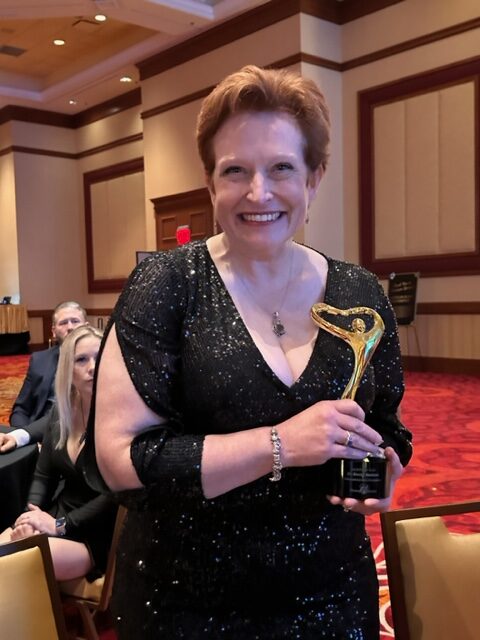 Moreover, I also had the opportunity to meet Chaptain Tamia Dow, a former Veteran turned filmmaker and producer, who generously donated and bet for a prize. Tamia is heading to the Cannes Film Festival on the week of May to showcase three of her short films. It was inspiring to see so many people come together to show their support for our veterans and the wonderful work that Veterans Lyfe Services is doing.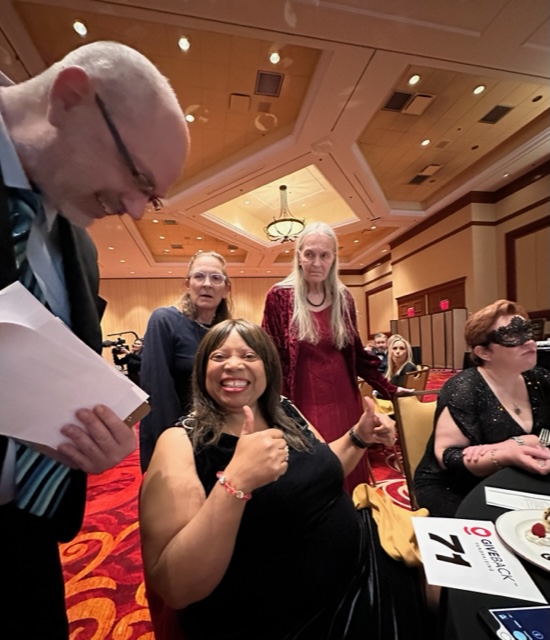 Chaptain Tamia Dow, a former Veteran turned filmmaker and producer
In addition to the amazing company and stunning decorations, there was also a special moment during the evening where Tania Jhayem delivered a soulful rendition of the National Anthem. It was a touching tribute to our country and to the veterans who have served to protect our freedoms. Overall, the Heart of Gold Gala was a truly unforgettable evening that celebrated the best of humanity: generosity, compassion, and gratitude.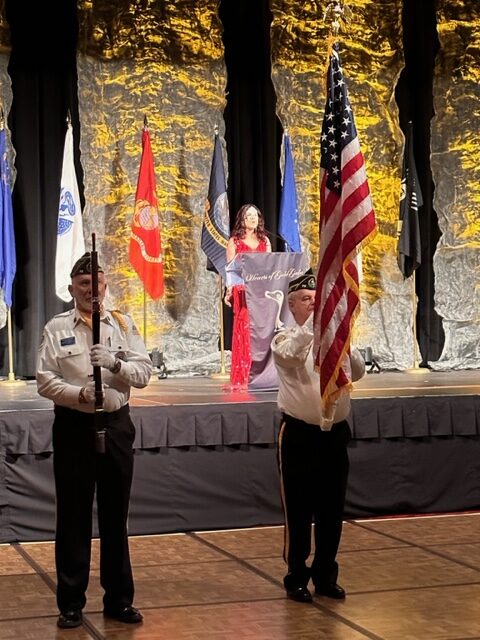 Tania Jhayem delivered a soulful rendition of the National Anthem
Photos courtesy: French Quarter Magazine.