Art & Culture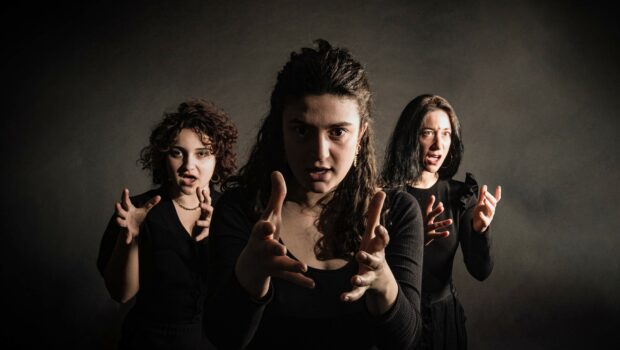 Published on March 16th, 2023 | by Isabelle Vaurie
0
Hugo Jasienski, an Actor Fully Committed Against Violence Toward Women
In 2021, the New York Times devoted an article to Parisian artists helping patients in hospitals thanks to the commitment of the Théâtre de la Ville*, which includes Hugo Jasienski, actor, musician and poet. The artist with 1000 projects is at the head of the Compagnie Divagations for which art is a means of fighting against inequalities, injustices and isolation in all its forms.
He launched the show project Pas un Pas ne se Perd, committed against violence against women with a crowdfunding campaign that everyone can support according to their means.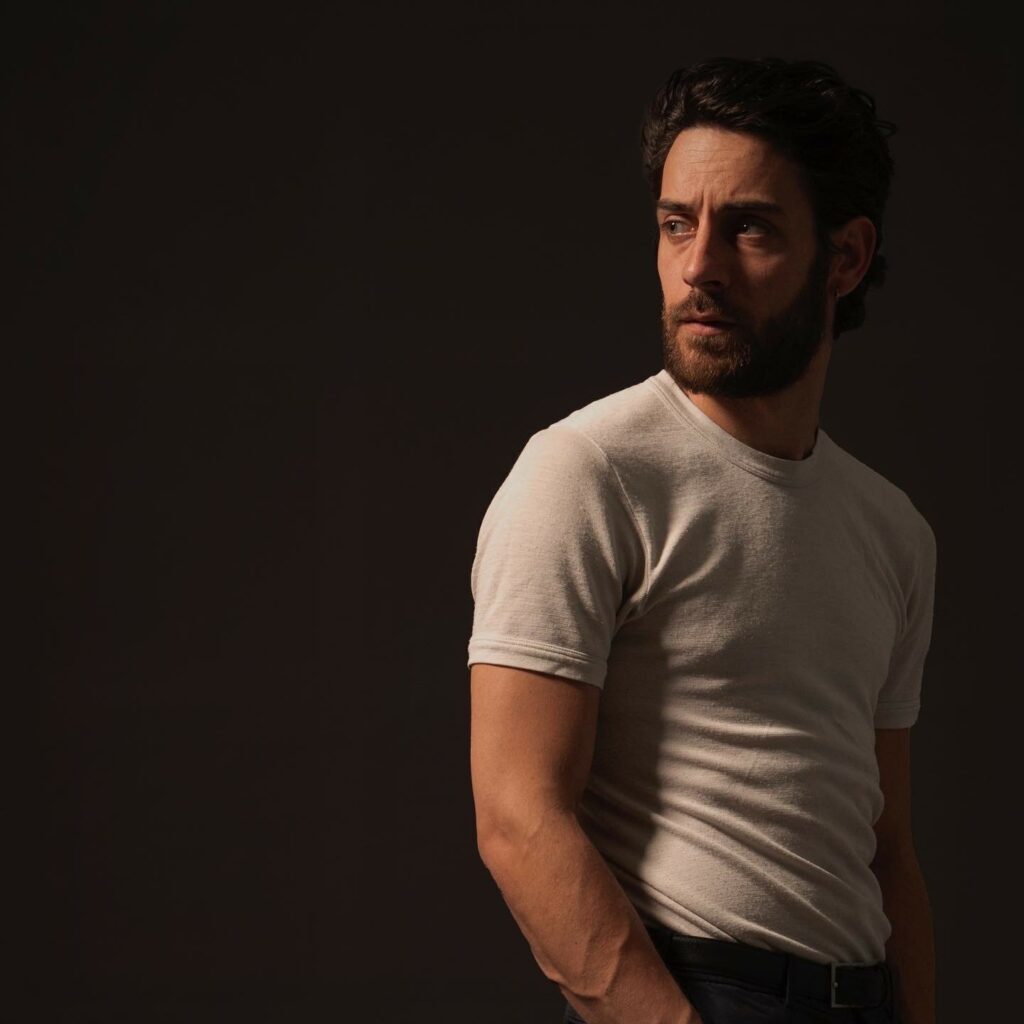 Hugo Jasienski, what can you tell us about your background?
Initially, I wanted to be a doctor. But my background did not allow me to study for several years. By accident, I went to the « Cours Florent », * which offered me accelerated and… free training. Then, I got my first contract at the Théâtre de la Ville with a New York troupe: the Nature Theater of Oklahoma. Then it all came together. Projects, scenes, courses, etc. I did not want to wait for the phone to ring, I provoked things and the numerous meetings made it possible for me to continue. (*a famous acting school)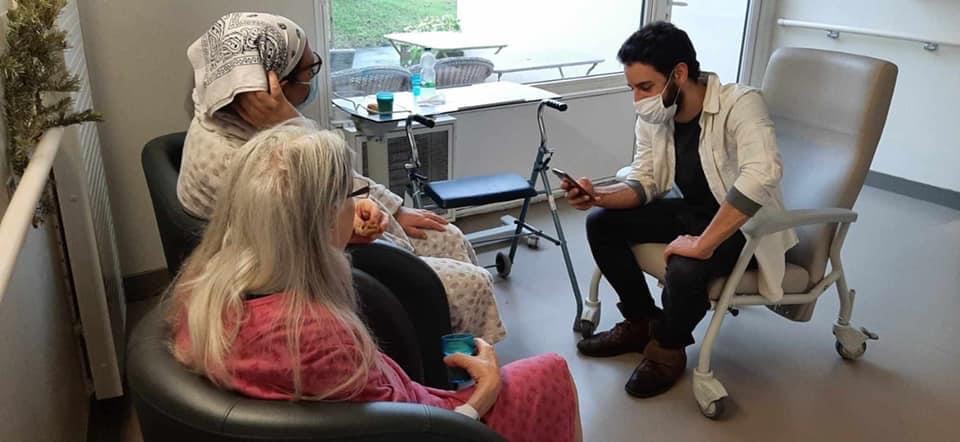 You could focused on your career only, why this social commitment?
I myself depended on the social structures that allowed me to access culture, to define my thinking, my emerging convictions. When growing up, I wanted to give my time and energy as soon as possible to isolated people going through hard times. I am very optimistic by nature, I have energy to spare and health… No excuse. Always remembering where I come from. I find my strength and my energy in the encounters I make within the associations I work with.
Poetry has a special place in your work, why? And what poetry?
Poetry is the best excuse in the world to dive into the other and let the other dive into us. It is not just a literary form, it is the expression of a deep personal sensibility. It tells us about flimsy moments. We wrongly think that it is reserved for an elite. At the Théâtre de la Ville, it is my working tool. With my pockets full of poems, I go on the adventure of meeting people in the street, in associations, I speak with them then decide on a poem to say to them, in their eyes, likely to do them good, it is called a « Poetic Consultation". For such exercise, we have produced several collections with poems from all eras and from all over the world! I have no preference, I choose my poems according to the person in front of me, what they confide in me, what they seem to need.
You bring poetry back to its Greek origins: creation par excellence, "creating, transforming matter into the future"…
Yes indeed! Exactly. A powerful definition.
And despite all your activities you manage to compose music?
Music is a refuge, an amazing vector. For years, I have been meeting people from all walks of life on a daily basis – with their culture and influences. I discover poets and artists from all over the world. I am part of the Imaginary Troupe of the Théâtre de la Ville where all ages and all cultures are represented. Each encounter has an impact on my creative process. I also compose according to what I perceive of the artists I work with: their moods, their vulnerability and inner thoughts. It is very rare that I run out of material to compose! And most of the time it's at night, or walking down the streets from one meeting to another that ideas and tunes come to me.
Your project Pas un Pas ne Se Perd associates Piaf to your cause. How can Piaf still inspire today?
Edith Piaf is a universal figure. A well-known mix of excess and moderation, strength and vulnerability. She has inspired me since childhood, and her lyrics and melodies still resonate very strongly in the world. We performed this show at the Halte de l'Hôtel de Ville, in front of women with extremely difficult life experiences. At the end of the show, they were overwhelmed and full of gratitude. So were we.… It was then that I had the very strong desire to start this project with two associations: Women Safe & Children and Le Planning Familial. The action of these associations commands respect and admiration.
More intimately, this show is also a tribute to one of my best friends who died a few months ago. I think she would be particularly proud of my commitment today. I do it for her.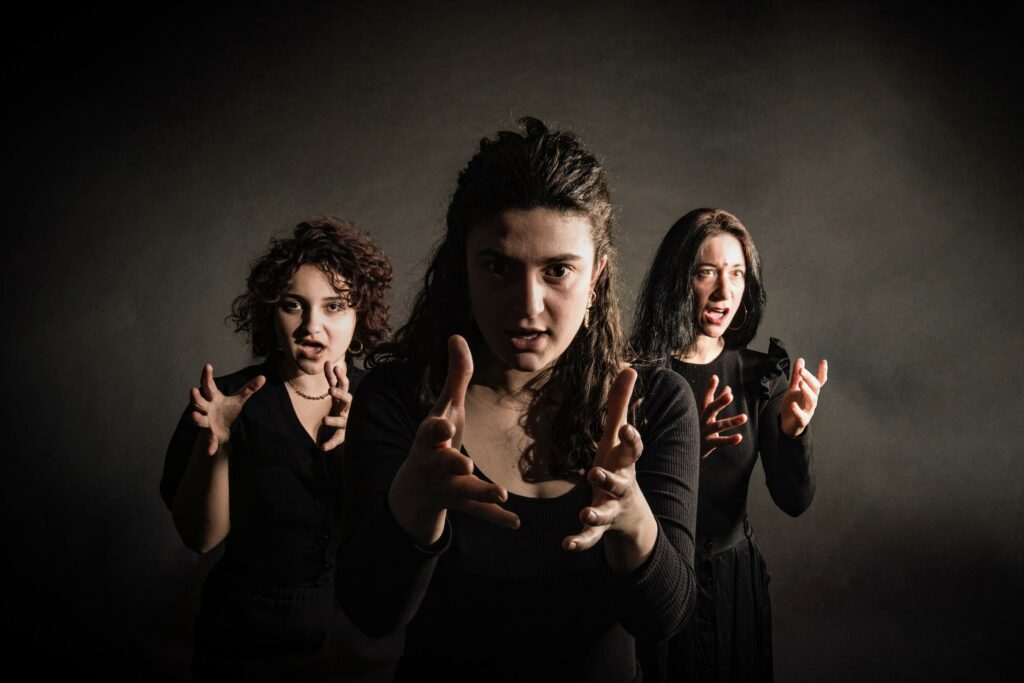 Your project uses crowdfunding, how can we support it?
By clicking and contributing financially! (Says Hugo in his deep voice, laughing). I like the idea of ​​using this process, it is mutual aid par excellence and everyone participates according to their means to support a project. And regularly people show us their support. Unity is strength and this funding also brings people together, that is why it is so meaningful.
https://www.helloasso.com/associations/divagations/collectes/de-jeunes-artistes-chantent-piaf-contre-les-violences-faites-aux-femmes
What is your dream project?
I want to keep telling myself that it is possible to break down borders. To register halfway between the institutional, the alternative. Bring homeless people, minors, caregivers, lawyers, teachers, workers together in the very same room. This is my dream and the project of the Compagnie Divagations that I lead. To me success is precisely to change places and spaces as much as possible to meet people from multiple backgrounds, in varied contexts. Telling stories, writing songs, producing images that tell about the world to everyone.
Therefore subsidized national scenes, hospital canteens, squats, museums, warehouses, whatever, it's the show that matters.
What achievement are you proud of ?
The confidence of the associations, that of the artists I carry as well as that of my former students. It's a rare chance, and I draw all my strength and fighting spirit from that. The trust of the Théâtre de la Ville also, which in addition to my personal commitments, as a volunteer and citizen, has allowed me to perform in hospitals, prisons, schools… I feel they take me seriously and support me. I'm proud of the trust of those people who believe in my ideas and in my ability to carry them.
How do you define art?
Art is what makes the heart, the body, the spirit vibrate. It is a means of touching the real and the unreal at the same time. It is to put humans face to face with their choices, their beauty, their ugliness, their imperfections. It is a cathartic process for both the artist and the spectator. This requires courage, generosity. It is also a profession that is often little recognized and very fantasized… It is nevertheless the place of encounters! Man has told stories since the dawn of time, through music, theater, sculpture, painting, there must be a reason for that! Art allows you to get out of yourself to better come back to who you are. It brings people together and conveys values.
You live in Paris, what is your relationship to this city?
Paris is stressful and I struggle to find my place here. I often hate Paris, then I remember how much I love it, how much it is precisely the place of possibilities, and how I feel attached to it.
The many Parisian associations are doing a remarkable job here, and there are very moving encounters. It is a city steeped in history and stories and in struggles. Inspiration is round every corner for me. Yet you have to know how to get out of it punctually- my workload rarely allows it.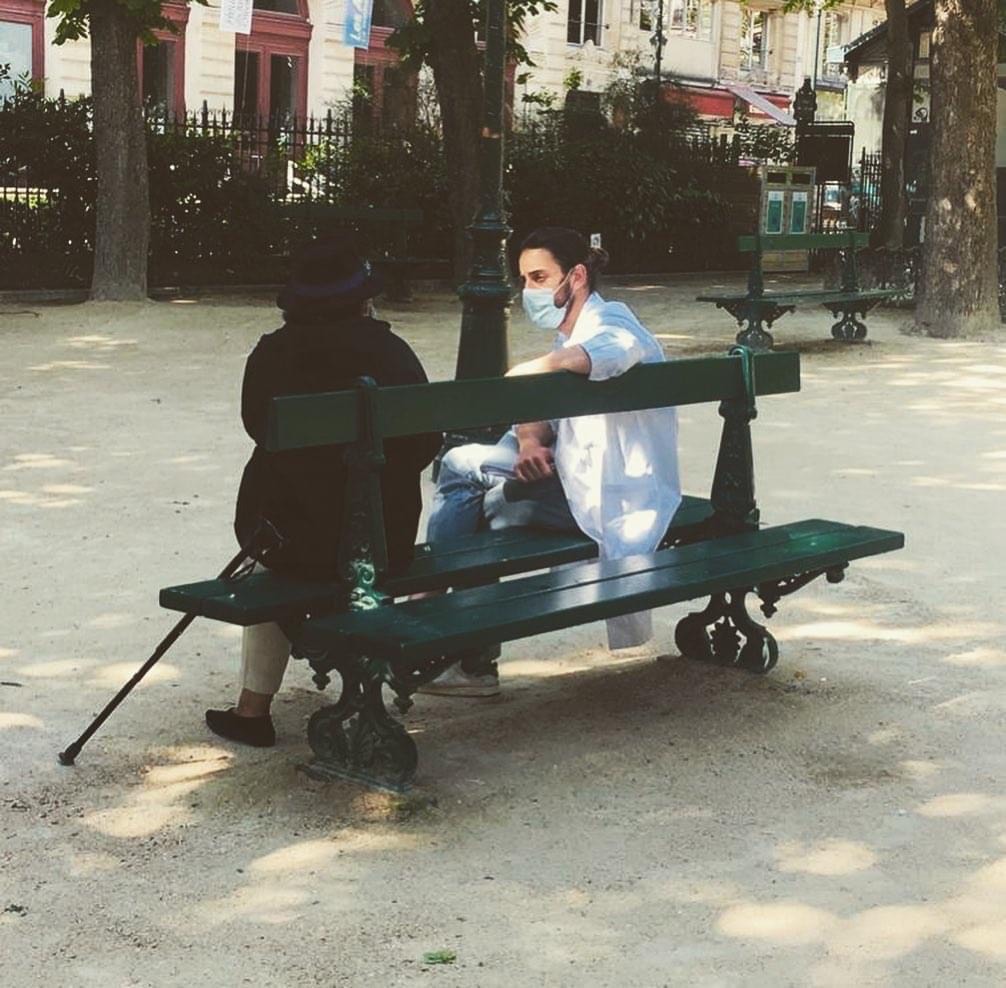 You like photography, any artistic project with it?
It's a fantastic medium. We get to sculpt light! I am currently working on my first short film, which will also talk about violence against women. It is precisely photography that will be my tool.
The rest of the time I do live shows, building house of cards every day. Photography is a great means to keep track of the moments of life.

Hugo's favorite artists and readings:
Sarah McCoy, the amazing pianist and blues singer from N.O who lives in Paris
Shakespeare, Whitman, Virginia Woolf, Andrée Chedid, my friend Julie Bordas (a contemporary poet from Paris)
Olivia Colman, what an actress!

His references in theatre
Shakespeare, Pinter, Victor Hugo, Lagarce, Musset, Corneille
Benne Besson, Ostermeier, for the stage directors
Simon Falguières, a great poet and excellent stage director !
My great friend Mathias Zakhar, who does not realize how much he inspires everyone he meets for the theatre
The feminist group « Louves » that fights for women's rights through art
His favorite place in Paris
The parc des Buttes Chaumont, a miniature garden of Eden in Paris 19th arr. where you can see fabulous sunsets.
https://www.helloasso.com/associations/divagations/collectes/de-jeunes-artistes-chantent-piaf-contre-les-violences-faites-aux-femmes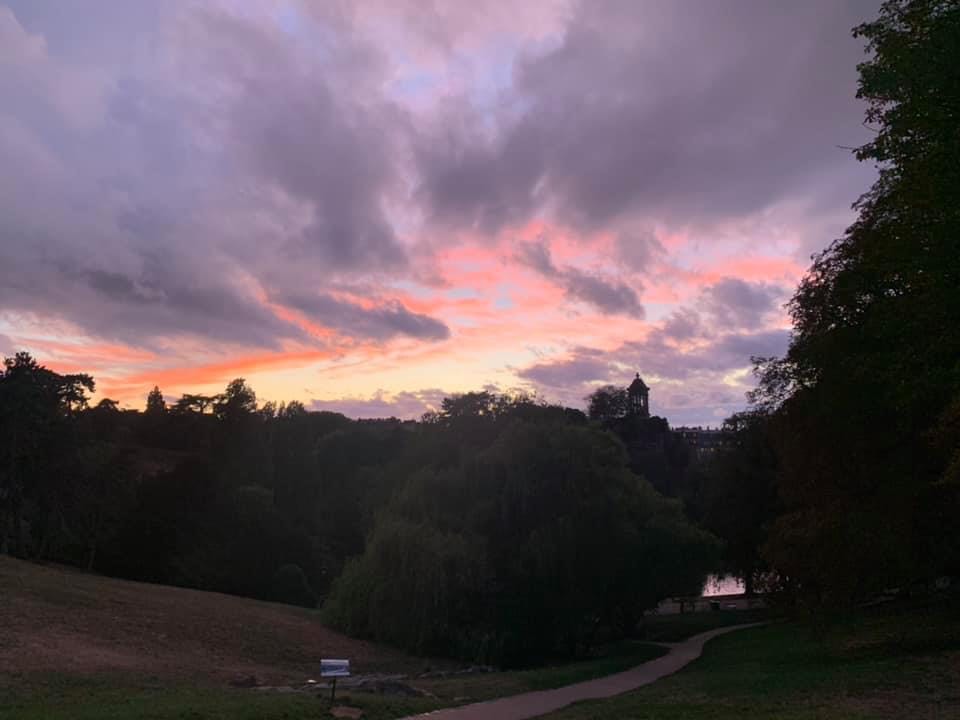 Hugo Jasienski : https://instagram.com/ciedivagations
*When an Actor calls with a poem to share