Gastronomy
Published on April 24th, 2023 | by Lynda Bachli
0
The American Brand Krispy Kreme Announced its Arrival in Paris in the Month of September 2023
This House, founded in 1937 in North Carolina, is opening its first boutiques in Paris at the end of this summer. Some of us will have seen them in American movies and may soon taste them. These donuts are made every day in front of customers to be eaten fresh. A wide variety will be offered. It was during the creation in 2022, of a joint venture with Wagram Finances, owner of Columbus Café, that the opening to the French market was carried out by Krispy Kreme.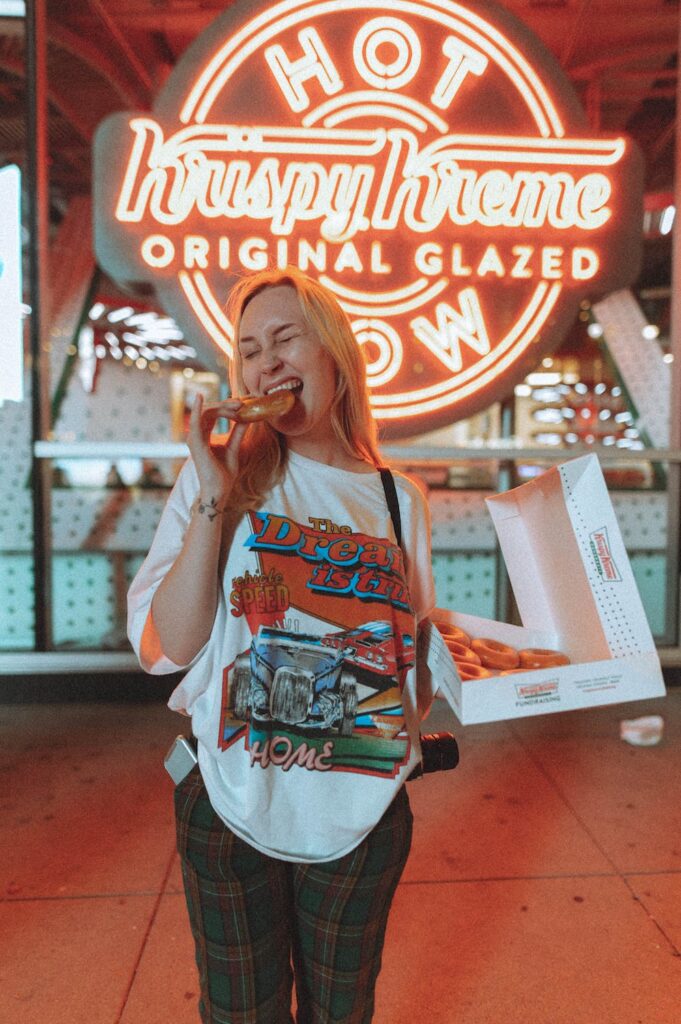 The story of a donut like no other
On July 13, 1937, the first Krispy store Kreme was opened in North Carolina in what is now Winston-Salem by Vernon Rudolph. At first, donuts were sold through local grocers. Then, at the request of customers, they will be sold directly from the workshop, without any intermediary, and therefore were offered all hot, fresh out of the oven. The brand of donuts will then become a chain of family stores. It was not until 1950 that the manufacturing process was automated in order to produce more.
The development of the brand will go on in the American Southwest until the death of the founder Mr. Vernon Rudolph in 1973. This led to the purchase of the brand by Beatrice Foods in 1976. Then, in the early eighties, a group of associates will become the new franchisees who have bought out the business.
From then on, Krispy Kreme will experience such an expansion that it will conquer territories outside the region of origin in the United States. The openings of new stores have begun first in New York and then in California. The brand becomes so popular that the National Museum of American History at the Smithsonian Institute considers Krispy Kreme as a symbol of the twentieth century in 1997. In 2001 the brand began to move abroad and continues to this day.
An American and French recipe
The secret of this delicious and particular donut dough comes from a French chef. Indeed, the recipe for Krispy donuts Kreme was purchased from a French chef in New Orleans by Vernon Rudolph. These are the original glazed donuts that have gone down in history so we can taste them very soon!
Header Photo Credit: Dina Nasyrova from Pexels