Business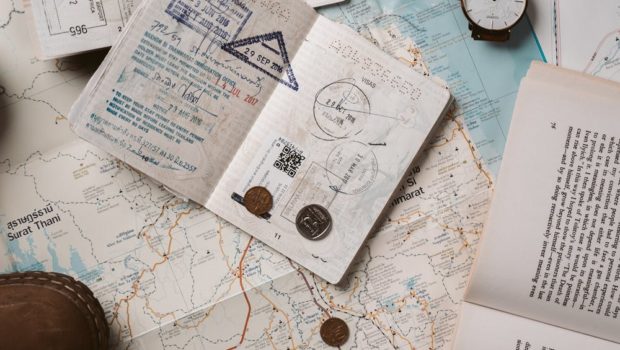 Published on September 15th, 2022 | by Ashley Nielsen
0
Financial Tips for Traveling in a Different Country
When traveling abroad, you must always consider your spending habits and financial health. Traveling to a different country can quickly become expensive, especially for those who like to buy souvenirs for everyone back home. Luckily, traveling doesn't have to be costly, as long as you're willing to put in the extra work to take care of your money. So whether you're traveling on summer vacation or looking for a retreat away from home, here are a few financial tips for traveling to a different country: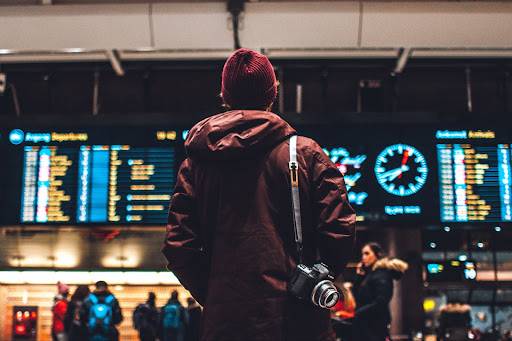 Notify Your Bank
Before you hop on a plane, notify your bank and credit card companies to let them know you're traveling internationally. This will help prevent any miscommunication between you and your bank when you're traveling and trying to use your cards. If you don't notify your bank, they may decline overseas purchases believing that your cards have been stolen.
Do Your Research & Book Early
The best way to save money while traveling is to book your accommodations as far in advance as possible to get the best rates. As you may already know, hotel stays get more expensive the closer to your travel date because they can fill up fast, and more demand means higher prices. So finding your hotel and booking your stay early can help you save money to give you more to spend once you reach your destination.
Don't Forget to Pay Your Bills
While you're away, it can be easy to forget about all your responsibilities back home. But, unfortunately, you still have to pay your bills. Luckily, you can still transfer money back and forth between your bank accounts to ensure you can pay all your bills on time. You can also set up automatic payments to have payments taken out of your credit or debit accounts to pay for all your bills back home, including rent, utilities, and credit card payments.
Use Cards Without Fees
Many credit cards have foreign transaction fees that cost you hundreds of dollars when transacting in different countries. You can use cards that don't charge these fees, such as American Express and Chase accounts. If you're unsure whether your cards have foreign transaction fees, you can always call and ask your bank. Depending on when you leave for your travels, you can apply for a new credit card without fees to use overseas.
Use ATMs
Buying foreign currency before leaving the country means spending money on fees. However, using ATMs after landing in a new country allows you to withdraw cash for minimal fees. Of course, your card must be on the Cirrus or PLUS network if you want to save money and avoid fees. Major cards like Visa are on these networks already, and you'll see the logo on your card. Even though ATMs cost money, they're cheaper than exchanging money at your bank or a booth before getting on the plane.
Learn About Local Currency
Believe it or not, many places overseas don't accept card payments, so it's always best to have some cash on hand. Additionally, you could lose money if you don't understand the local currency because you're unsure how much you truly have. Once you have the new currency in hand, take a look at it to help you understand how much it's worth. You can also do a quick search online to help you understand more about the local currency.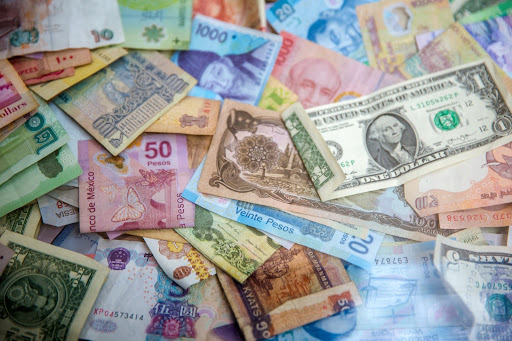 You should also consider the exchange rate to understand how much your money is worth overseas to understand how much money you have in your pocket.
Spend Money Before Coming Home
Since you lose money every time you exchange it, spending the cash you have before coming home may be worth it. Luckily, the airport should have tons of things for you to spend your money on, including food, drinks, and souvenirs. But, of course, the cash itself can also be a souvenir, so you might not want to spend everything.
Check Your Mobile Plan
Using your mobile device overseas means international roaming charges if you have the wrong phone plan. Always check your plan to see the fees for using data overseas. Depending on your carrier, you may be able to get a certain amount of minutes free, but others will charge you fees as soon as you begin using data in another country.
You can save money by using a SIM card when traveling. Luckily, you can buy SIM cards at most airports or your local cell phone store that will work in most countries. Contact your carrier for more information if you have any questions about your plan and fees associated with using your cell phone overseas.
Get Insurance
Unpredictable things can happen when you're traveling to a different country, including cancellations, lost luggage, and theft. Travel insurance helps keep you covered when plans change, no matter where you are. For example, if your luggage is stolen, it will cover the cost of replacing your clothes. Before buying travel insurance, always read the fine print to understand what's covered in case of emergency.
Use Credit Cards
While you should always have cash in your pocket, it's typically best to use credit cards whenever possible while traveling in a different country because international payments are easier, and you don't have to exchange cash. In addition, credit cards are much harder to steal than cash; if your card is stolen, you can report it to your bank and have it locked to avoid losing any money. If you're worried about having enough money for your travels, you can also apply for a line of credit and ask your bank about specific credit cards meant for travel.
Protect Your Valuables
When traveling with valuables, it's always best to keep them secure. Many products are available to secure valuables, including important documents, cash, and cards, when you're not using them. For example, you can use a travel safe or a travel wallet that's pick-pocket proof.
Final Thoughts
Traveling to a different country is fun and exciting, but you are responsible for protecting your finances. Always plan ahead to ensure you're getting the best rates when traveling and can stick to your budget.
Header Photo Credit: @Pexels