Art & Culture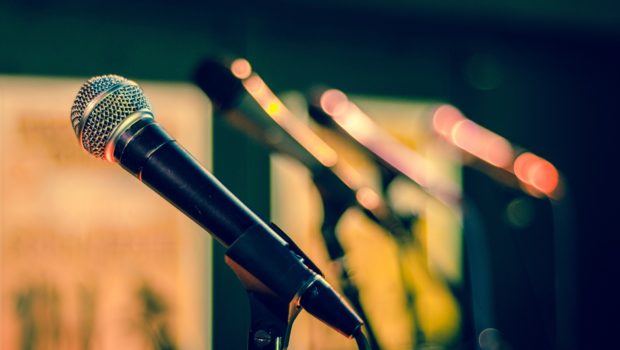 Published on August 2nd, 2021 | by Marie Parant Squires
0
Jonathan Karrant's Interview with French Quarter Magazine
We are meeting with Jonathan  Karrant who just released his 3rd album Shadow Fall in collaboration with Joshua White.
Header Photo Credit: Rudy and Peter Skitterians from Pixabay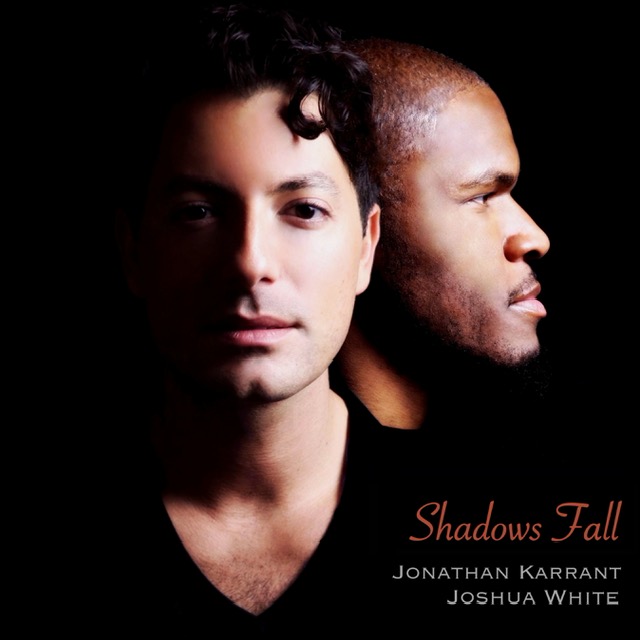 Jonathan, tell us about your journey in studying music and performing in Vegas like you are today.
I'm originally from Arkansas but then I moved to New York and then I moved to the West coast, and lived in San Diego for about six years before coming to Vegas. My family is originally Greek and Libanese but most of my family lives in Arkansas now. Growing up, since a young age, since I was like 5 or 6, I knew I wanted to be in the show business. In Arkansas, I did a lot of commercial work, theatre and I worked with a few bands like a college band as well. And then I got accepted into the William Esper Performing Arts Academy in New York where I studied privately with singer/performer Marilyn Maye and Kurt Elling.
I tried to move to Vegas but at the time Vegas wasn't a good fit for me so I moved to California and polished my craft over there and started releasing music and albums and developing more of a fan base over there. I felt that I had outgrown San Diego and I was already performing here in Vegas a lot and up and down the coast in California so I thought that Vegas was a better place to be based in.
I did a couple years in college when I was singing with the Jazz band but I was focused in a business major. One professor told me " You don't need a music degree unless you plan to teach". He told me that I already had a great musical talent and musicality so when I was studying maybe I thought I would do a little business to get a sense of something else in case I want a fall back career.
But my mother always told me "Don't have a fall back career because then you will fall back on it." And it would be a lot easier to be a stockbroker, a veterinarian or something. It would be an easier path because the music business comes in waves, there are a lot of ups and downs. If you're really going to focus on one thing, it's so hard to split your time and so hard to push the music on the side even if it is for some other kind of entertainment unless you just eat, sleep, breathe and I still want to have fun in life and socialize.
What made you pick the Jazz genre over any others?
Well, even at a young age, I really liked songs from the Great American Songbook kind of songs… Louis Armstrong, Frank Sinatra, Ella Fitzgerald all that kind of stuff I liked a lot and then as I kind of researched into music further, I got more into the Jazz singers like Carmen McRae and Mel Tormé. And it really picked me in the sense, that I always gravitated around it, and I mean, even what we're listening to in this hotel as you interview me, whatever they are playing in there, I think that it would be so much nicer to listen to a nice Jazz trio or something, I think it would also make this atmosphere feels better, so I guess to me, Jazz is like a sophisticated luxury. I gravitate around this genre because of its sophistication.
People like Sinatra or Louis Amstrong, even if Sinatra was more of a pop singer, they were all singing those songs from the Great American Songbook, some in a more Jazz way some in a more pop way, but it was the popular music of the time now it's considered a more obscure genre but I guess so does Reggae or Country, or a lot of other genres.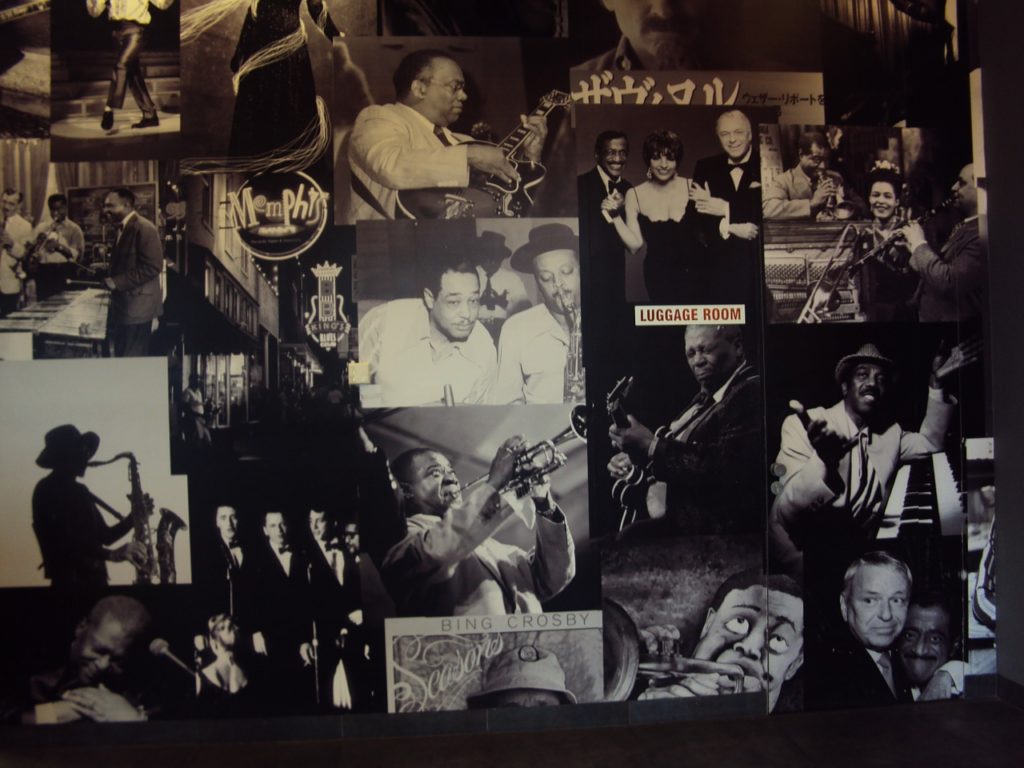 Where is your favorite spot to perform or listen to Jazz?
There are great Jazz clubs in New York, a lot of times I feel like I get my batteries recharged there. Before the pandemic, I was there like 4 times a year performing and I would always make extra time to run around and absorb music that I could find there because it is the Jazz capital of the world. Here, in Vegas, we are the entertainment capital of the world which is wonderful but sometimes I really feel like I need to stay around in New York for this reason.
Is there still Jazz going on in Vegas in the midst of all this entertainment that Vegas is so known for?
I mean prior to the pandemic, there was more jazz going on here. The Myron's cabaret jazz room brought in a lot of phenomenal Jazz artists, it was great that this room existed, they are actually planning to reopen in September. That's where my live album was recorded at the Smith center; it is such a great room so yes I would say there is still jazz going on.
I have three albums and three singles; Chritsmas song, Lady in red and I'd rather go bling.
Speaking about your Christmas song, this was a very original cover, have you ever considered releasing a full Jazz Christmas album?
I hope to do one soon, people have asked a lot to do a Christmas album, this past year being 2020, I didn't feel like this was the best time to release a full album especially in the jazz world. I know a lot of pop singers release singles, but I feel like in the Jazz world, a full body of work is still very respected so I waited to put Shadow fall out because I wanted to tour with it. So by releasing it in 2021, we did two shows here, and then one in Palm Springs and then we are doing LA and San Diego in July and September.
I had a lot of my own favorite Christmas songs but then I looked up the Mariah Carey song and I looked through other versions of it and it has never been done in a swinging kinda jazz way so I thought: let's be the first to do it this way. It was very fun to be the first to do it this way because you know things like that get recorded and recorded so much and it is classified as Jazz and holiday music, I feel like what I do it's never so far out that you need a music degree to appreciate it.
What are your main sources of inspiration in the music you sing?
I guess songs that tell a story and songs that can move the listener, to evoke feelings. I kind of feel like what people remember the most about you is how you make them feel. I bring a lot of humour in between songs, like on stage I try to make people laugh, but then when I get into the music, I really try to make them feel something so I guess that's inspiring to me.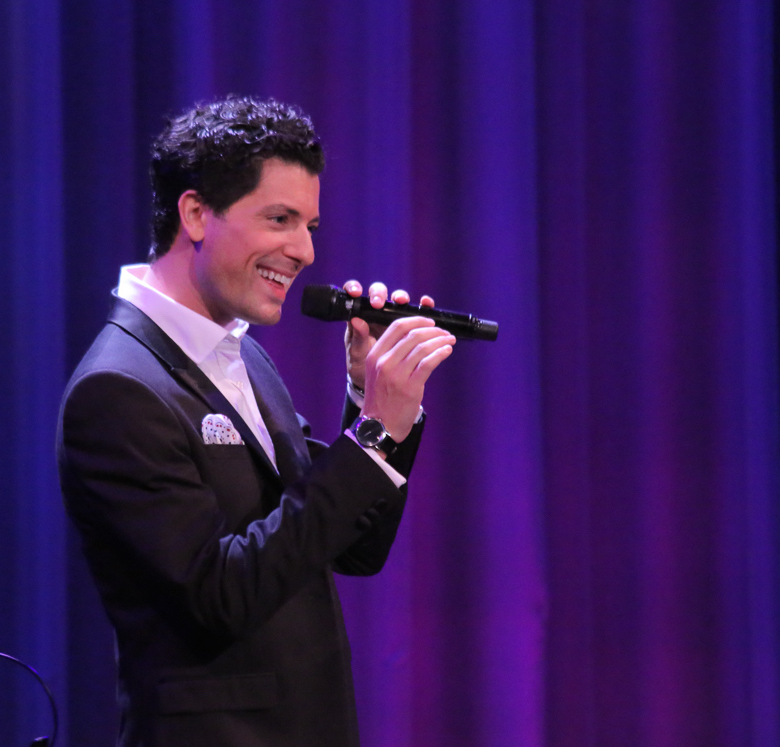 I saw that you were sharing the cover of Shadow Fall with another artist, Joshua White, so can you tell me a little more about this collaboration?
All the previous albums had at least three other musicians or more. This album was just the two of us, Joshua White and I. Joshua White is a phenomenal pianist who won a few years back Thelonious Monk International Piano Competition in New York. I probably worked more with this pianist than with any other pianist. I think we've probably been working together for about 9 years and I think we have a great musical respect for each other and for the work when we're on stage together. When we first started working together, I started to get a lot of feedback from the audience telling us that we had a great musical sinergy and that we make magic together so I guess I wanted to document that and put it out to the world, the musical relationship we have together so a lot of the songs on the album reflect our musical friendship, some of them I picked, some of them he picked some of them are songs that we maybe talked about backstage like the song Detour ahead, we've never done that together before we recorded it but we had talked about it a couple times and shared different recordings of it with each other.
The material reflects both of us and it was interesting to do an album just piano/vocal because it's very stripped down, it's very vulnerable, there is nothing to hide being for either of us, so I think the listener gets a chance to hear something different. Especially during this time, when life is kinda been striped down too, even if I wish covid had never existed, maybe the release of this is kinda timely for what's going on, it's more heartfelt, it's more artful and because it's just the two of us it's not as groove oriented as if you would have drums in it.
I play piano a little but I don't take it to the stage. I prefer to direct all my energy to the stage usually and I mean to work with people like Joshua and other pianists who are so phenomenal.
Do you pursue a side career?
No day job, music is everything. I've thought about doing things like trying to develop a booking company where I book other artists or things like that but I haven't developed that and of course during covid I was like "Jeez maybe I should be doing something else", because I'm at the mercy of live performances to make money. You make some residuals on releasing music but because people can stream it on Spotify or listen on youtube for free really to make money in the music business now you have to be doing live music so It really made me think what if there is another pandemic down the line or something- what i am going to do to survive?- but for now I'm just keeping music. But who knows what the future will hold, you know…
Who is your biggest fan and who do you look up to the most and aspire to be like?
My mother was super supportive growing up probably number one because she is an artist herself so I think she could relate. She is a painter, dancer and a teacher so yeah I think she had a different insight. My father is a businessman, he was very supportive but it took him a little longer to come around and my grandparents were very colorful and musical so everybody in the family was supportive and it was a great structure for me. They are also all hard working so it was good having that base growing up.
I don't think I have one specific artist, there's been so many and for different reasons and on different days of the week. I'm into different things but definitely Mel Tormé, Carmen McRae Nancy Rosen those have all been people vocally that I have learned lot from and then in today's world somebody that is thriving right now, Dee Dee Bridgewater, I haven't seen someone be so free on stage, so open and free that it's really something to witness; in today's world she would be somebody that I marvel at when she hits the stage.
It's funny how live music has such a different effect like listening to her is yeah she's great, her albums are great but to see her live doesn't even compare to her recorded music because what she brings to the stage is such a different experience.
Have you ever got to perform abroad?
"On and on" was my first album and it made a big splash being the first one. I played in London, and in Paris, it was called "La Cave". I've also been to Greece and other places, but I really loved Paris and especially French food, I couldn't stop eating, I just wanted to eat and eat and eat (laugh). I spent two weeks there and I loved the music. I hope to go back. I have a good friend who lives here and also in California, and we've talked about swapping apartments for a while. I love the little intimate rooms, New York has a lot of those little intimate rooms too. I mean when I was in Europe there was Jazz everywhere, it's still so popular there.
Do you find a good and supportive music community here in Las Vegas?
Vegas is all about "Wahooing" the tourists with all the glamour and glitters, that's wonderful and that has its place but I've noticed being here longer and longer, I've got more into the local community because locals enjoy everything on strip but for a lot them don't ever want to go to the strip, you know, and there's been a great music community here, and people that follow the music community are more of a local scene and they really seem to connect with what I do and with what other performers do here, more probably than a lot of tourists that want to drink and fall down "laugh", but you know … so that's been great to connect with people here, a lot of the people have come here to retire, people that now want to go out and enjoy something that's more sophisticated, they have the time and the money to do so and their kids are out of the house. Some of them play golf as a hobby and some of them go see live music and that's their hobby and that's really cool to kind of tap into that.
Where can we find you and your music?
My website is www.jonathankarrant.com and you can also find me on Facebook, Instagram, Twitter, Youtube and Apple music, Spotify and all of that.
During Covid-19, I took the time to get into the studio, and I released those two singles that were recorded in 2020, I'd rather go blind, soul blues, jazz recording of Etta James' song, the Christmas song, and then I recorded 9 songs in the studio with a full band, especially with the trompeter Kenny Rampton with who we recorded some small duets. I have one or two more songs to lay down and then I'll probably be releasing that in February of 2022, so it will be another full album and I hope to have a Christmas at some point as well.
Next performance dates:
September 10th: Los Angeles
October: Arkansas