Travel & Sports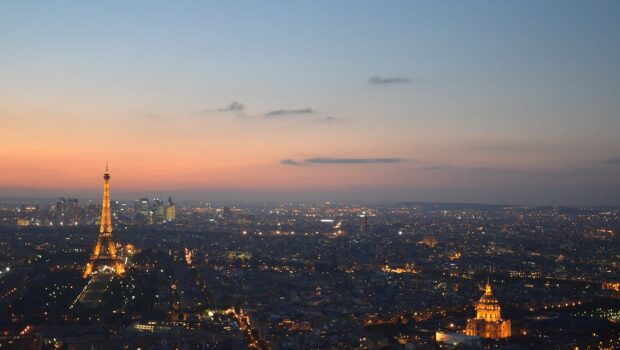 Published on July 25th, 2023 | by Rebecca D. Walker
0
Most Beautiful and Famous Landmarks to Visit in France
France is one of the most popular tourist destinations in the world because of its landmarks like Eiffel Tower and Notre Dame Cathedral. But this is not it. This marvellous country has a lot more to offer to its tourists. If you are visiting the country soon, you must know about the most beautiful and famous landmarks to see in France.
When discussing France, you cannot miss the exquisite French wine and food. Moreover, the region is rich in culture and history that intrigues many people, making it a much-anticipated tourist destination. The stunning architecture and natural landscapes make it a worth-visiting destination. The capital of France, Paris, is a popular destination among couples in love as it is called the city of love.
Do you want to visit the spectacular country of the heartwarming French people? If so, you should start looking for affordable flights to France from the UK.
Must-Visit Landmarks in France
Here are some of the most beautiful and famous landmarks to visit in France.
1. Eiffel Tower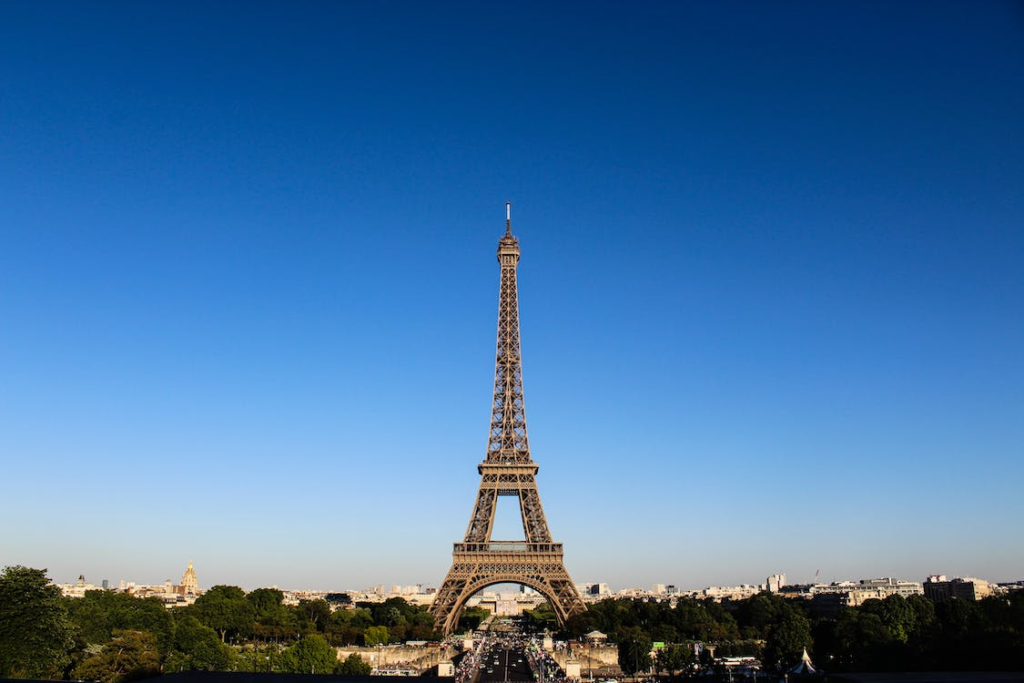 Photo by Pixabay:- https://www.pexels.com/photo/architecture-blue-sky-city-cityscape-532826/
We all know about Eiffel Tower because of its high popularity. It is located in the 'City of Love' in Paris and is a romantic symbol for people worldwide. Couples from around the world visit his monument as their romantic getaway.
This 1050 feet tall tower was temporarily built as an entrance to the World's Fair in 1889. But this temporary structure has been more permanent than many other things in the region. It now symbolizes the country and is a fascinating place for tourists.
2. Pont du Gard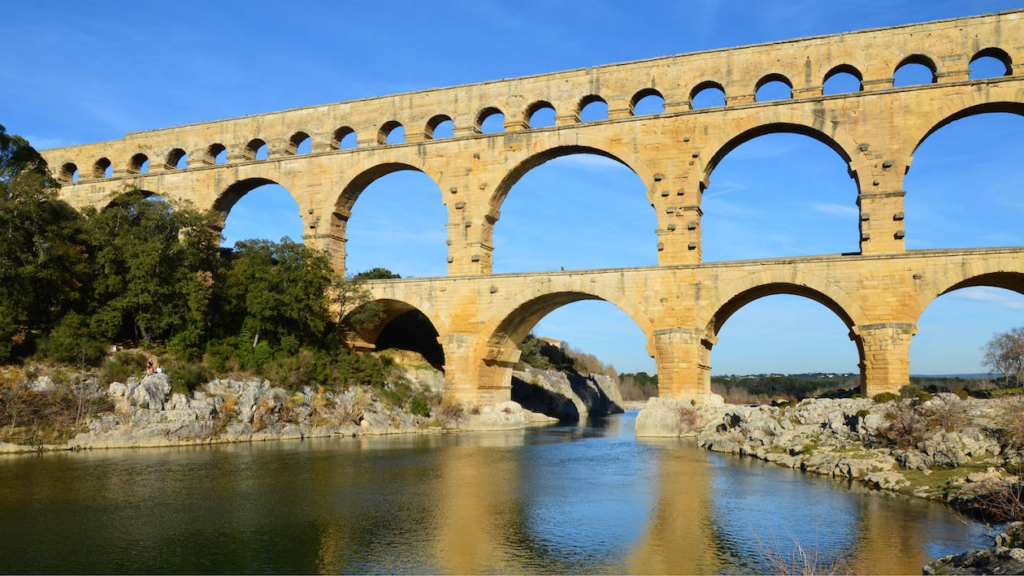 Photo by SlimMars 13:- https://www.pexels.com/photo/brown-concrete-bridge-over-river-11617554/
Pont du Gard is the tallest Roman aqueduct bridge. It is also a UNESCO Heritage Site because of its exceptionally well-preserved and close link to history. It has unique and stunning architecture, making it a must-visit tourist site in the region. The unique architecture of this bridge consists of symmetrical tapering of the arches, lower arches, and a regular upper gallery.
This spectacular bridge is an excellent example of ancient architecture, especially those built in ancient times. Therefore, this historical landmark attracts tourists who love to see different architecture and those who love history.
3. Palais Garnier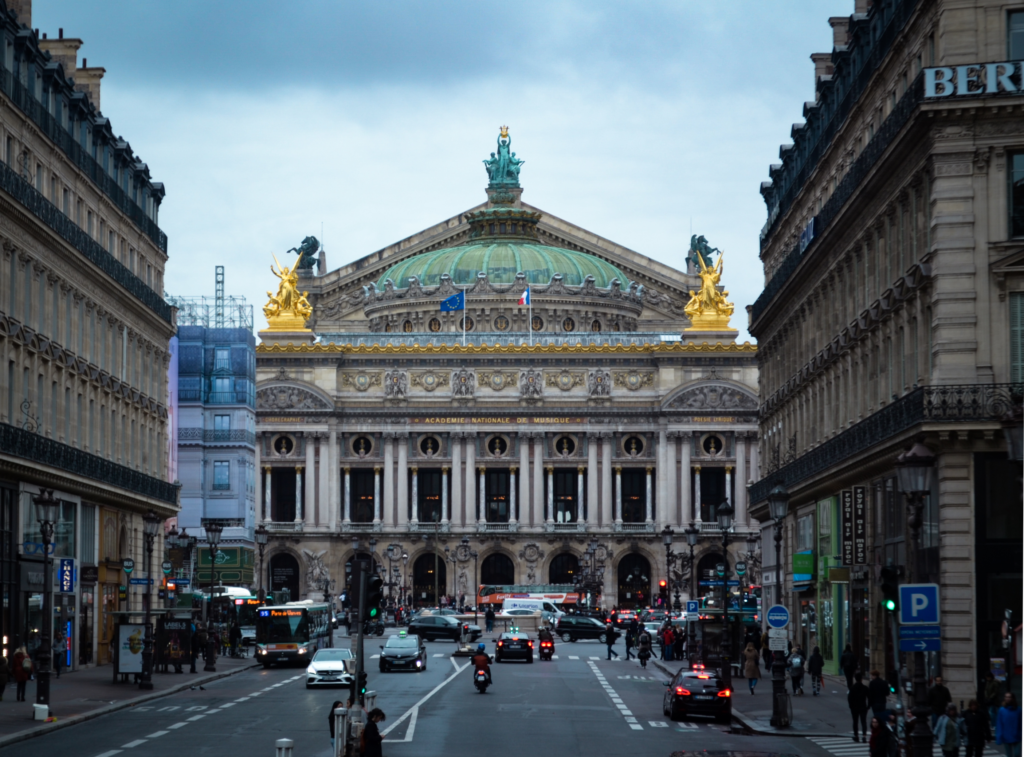 Photo by Ignacio Estevo:- https://www.pexels.com/photo/motor-vehicles-on-the-road-13303567/
Palais Garnier is an iconic theatre in the country. The renowned architect Charles Garnier designed the opulent opera house of Paris. Napoleon III commissioned this stunning historical landmark. The theatre features a second empire-style architecture that is as breathtaking in its construction. You will see a visually stunning piece of architecture outside of this landmark.
It also features a beautiful statue of Apollo, the Greek God of music. It stands at the top of the iconic copper dome that crowns the whole building. Two other figures surround this central statue that represents poetry and harmony. You get to see the iconic stairway and whimsical mural on the ceiling of Palais Garnier. There are a lot of stunning visual details to experience in this place.
4. Cathedrale Notre-Dame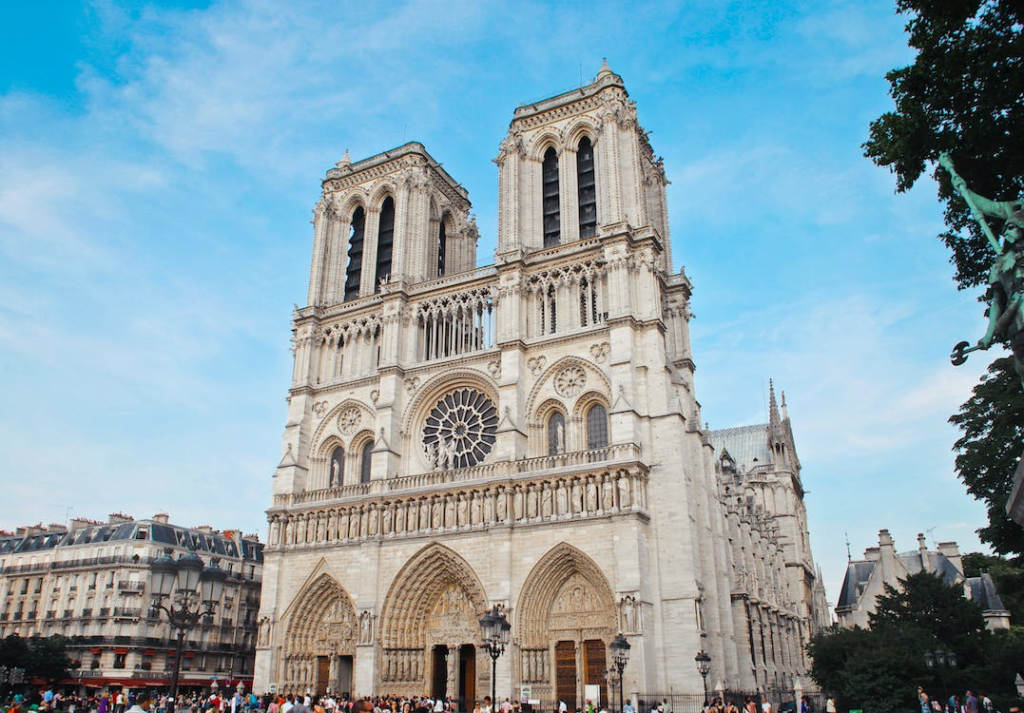 Photo by Adrienn:- https://www.pexels.com/photo/white-concrete-building-1460145/
Cathedrale Notre Dame is one of the most beautiful and famous landmarks to visit in France. It is a medieval Catholic church that stunningly represents French Gothic architecture. This church has attracted people since the 13th century because of its size and splendor. It is also a prominent part of Victor Hugo's classic.
The entrance to Cathedrale Notre Dame is temporarily suspended because of the fire outbreak a while ago. But the tourists can see the beautiful cathedral from the river by boat. It will give you a good view of the stunning classic architecture of the cathedral.
5. Musée d'Orsay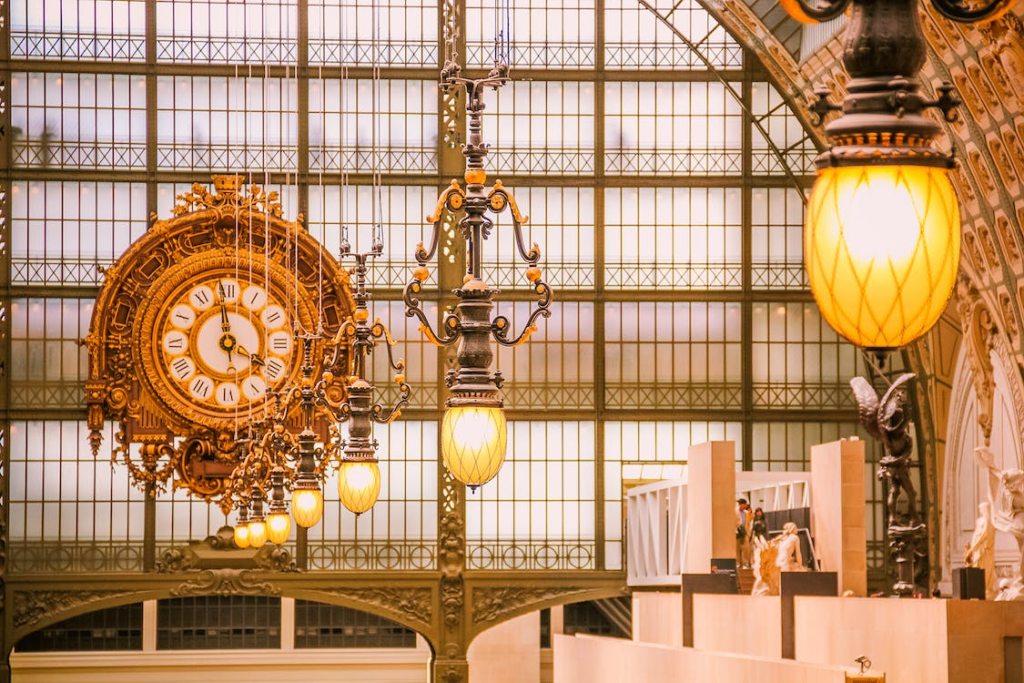 Photo by Claudio Mota:- https://www.pexels.com/photo/light-fixtures-at-the-musee-d-orsay-9999872/
You should visit the Musée d'Orsay once in Paris if you enjoy art. It is a museum that is located on the Seine River. A visit to this museum will give you a great walk through the Impressionism period of the era. It is full of stunning galleries from works on impressionism from the artists of that time.
You will also get to devour the mouth-watering French cuisine in the Grand Hall. It gives you the perfect meal after spending the day exploring the stunning art pieces all around. These art pieces consist of sculptures, paintings, and other art collections.
Final Words
France is the perfect tourist destination whether you want to experience ancient architecture or natural landscapes. The country has everything you might look for in your ideal destination for the coming holidays. Once in the region, you will need a proper guide on the most beautiful and famous landmarks to visit in France to make sure you get all the benefits.
Try a reliable travel agency to find affordable flights to Paris from the UK for a perfect trip to France. They also help you get flight discounts and will guide you about your journey. Also, if you are planning to travel, you can check out Madrid Tours.
Header photo Credit:- https://www.pexels.com/photo/serial-shot-of-city-3631051/