Interviews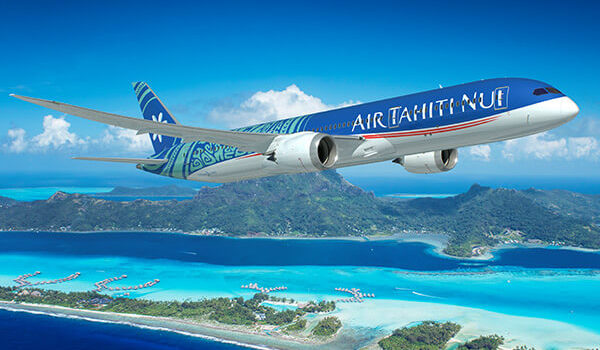 Published on November 18th, 2020 | by Isabelle Karamooz, Founder of FQM
0
Travel Talks: Air Tahiti Nui Vice-President explains his Career's Journey at ATN and Boeing 787 Dreamliner choice, Creating a new "Air Tahiti Nui 2.0."
Air Tahiti Nui (ATN) has marked its 20th anniversary of continuous service between Los Angeles and Papeete and between four other cities through the many partnerships the airline has fashioned in Asia, Oceania, America, and Europe. ATN was founded in 1998 and became French Polynesia's only international airline carrier. A member of the oneworld alliance, the airline now reaches several airports in 5 countries together with its partners with a modern fleet of four Boeing 787-9 Dreamliners. ATN currently operates to Papeete from Los Angeles (no travel restrictions for Americans) and to Paris from Papeete via Vancouver. Nick Panza has held his current post since September 1999 and has served as Vice-President and Chief Operating Officer of Air Tahiti Nui in Los Angeles. He explains us his career's journey at ATN and the airline Boeing choice over Airbus to "create a new Air Tahiti Nui. In the digital language, an Air Tahiti Nui 2.0."
Header Photo Credit: Air Tahiti Nui
How did your involvement with Air Tahiti Nui begin?

I started working with ATN in Los Angeles in September of 1999, just after they commenced flight operations in November 1998. I was fortunate to move to the Papeete Corporate office the following year, April of 2000.
Two decades ago, French Polynesia decided that it was important to have a national airline. How challenging was it when you came onboard to operating to Los Angeles to create a vision that people could rally around?
Anytime you start a brand-new airline there are so many obstacles: consumer acceptance of the product, extreme competition from other airlines and of course the most critical issue of generating cash flow and sustainability. Fortunately, with the support of our shareholders, including the Government of French Polynesia, with great leadership from our PDG, Nelson Levy, and commitment and belief from our staff members, we were able to overcome these obstacles. Within four years we had reached breakeven, expanded our fleet to four aircraft and opened new routes to Paris, Auckland and Osaka.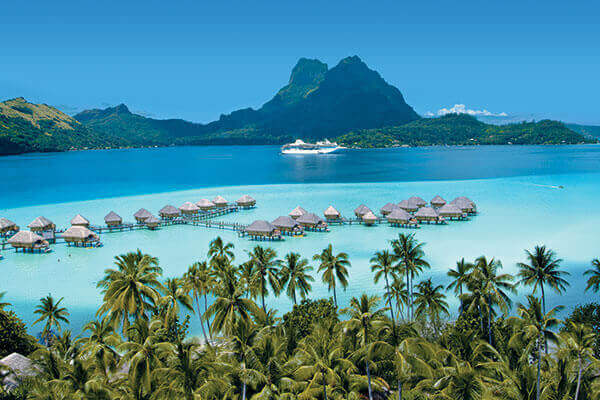 When 9/11 happened, we saw a time of turbulence in the market with three airlines quitting services to Tahiti. What made you feel that Air Tahiti Nui was the right fit for you?
I was working for Air Tahiti Nui in Papeete when 9/11 occurred. This was a difficult time for all airlines and of course a nightmare for so many. The outpouring of support from the Tahitian people helped us to survive through this calamity.
Air Tahiti Nui is highly regarded as a standout in global aviation, in terms of popularity and loyalty with travellers and longevity as an independent airline. The competitive landscape has also provided some interesting opportunities for you. What is the secret to the airline's ongoing success?
I feel very strongly that a key to our success and longevity is that we know our identity and role in the aviation world. We are a small, but very focused high-quality boutique airline. Our staff are committed to providing award winning service with a unique personality of Polynesian and French culture. There is a certain " joie de vivre "as we go about our business. We have a most incredible home in French Polynesia with 118 beautiful islands stretching across the middle of the South Pacific Ocean.
We have fabulous brand-new Tahitian Dreamliner aircraft and we fly to great cities. What is there not to like. We are happy and we approach our job with this spirit, as well as professionalism and dedication to a job well done.
Air Tahiti Nui has been celebrating its 20th year of continuous service. How significant is that milestone?
I think for anyone celebrating a "20th", be it a wedding anniversary or in our case, 20 years of operation, it is very significant. We used that anniversary to remember our past, but also to create a new Air Tahiti Nui. In the digital language, an Air Tahiti Nui 2.0.
With that we purchased new aircraft, the B787-900, which we personalized with our unique and eye-catching blue livery and tattoos representing the DNA of the Tahitian Islands.
For example, the tail of the aircraft has a large white Tiare flower, a symbol of beauty in Tahiti and which each passenger is given on the aircraft. Among the Tahitian tattoos are the Manta Ray – representing wisdom and protection, the Tiki, watching over us, the Ocean wave, representing the ancestral home, life and continuity. The Albatross – a sign of freedom and Fish hooks representative of abundance and prosperity.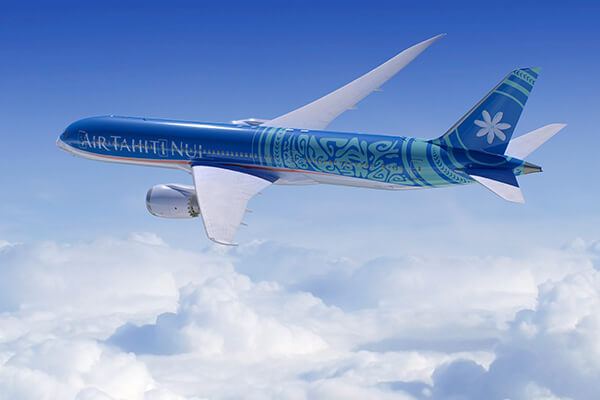 So, we are carrying and representing the culture of the Tahitian people, as a brand ambassador of the Islands of Tahiti. When a customer flies with us, their Tahitian experience begins immediately.
Air Tahiti Nui has reinforced its partnership, which is critical, with various airlines around the globe – whether it's American Airlines in Los Angeles, Air France in Paris, or Japan Airlines in Tokyo. Can you tell us more about the ins-and-outs?
For a small boutique airline in a world of massive legacy carriers, it is important to have friends! Thus, in each of the markets we serve, we have made a point to develop a working relationship with a major airline of that area. The benefit of this relationship is that we may tap into the flight distribution system those airlines have to provide convenient flight connections to and from our gateway for our passengers.
For example in Paris, working with Air France, we can offer convenience to our clients with AF flights in France or to Italy, or Germany. Likewise, with JAL in Japan and American in the U.S. to LAX.
In exchange for our access to these domestic and regional flights, we are able to offer those larger airlines the opportunity to take advantage of our frequency to Tahiti, by placing their code on our flights, and allowing them to offer more service then they themselves operate to Tahiti.
Tell us about the travelers enrolled in one world miles – like those who are American Airlines members and Air Tahiti Nui's affinity to one world. Can they burn their miles with Air Tahiti Nui?
We are very broad in our acceptance of mileage partners. Here in the US both American and Delta Airline mileage members may redeem their miles on Air Tahiti Nui from LAX to Papeete. On the LAX-Paris toute, we accept American Airline mileage.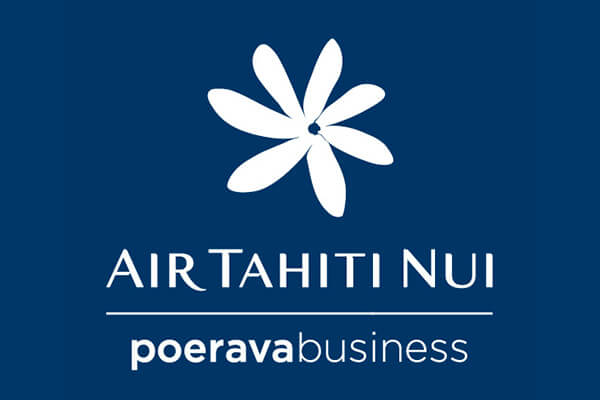 In terms of operations, Air Tahiti Nui has invested in modernizing the fleet with the orders of four brand-new Boeing 787-9 Dreamliner's. Tell us about them and do they cover enough of the current network that you have?
We had tremendous success with our Airbus A340 aircraft when we started the company in 1998. These were excellent aircraft and at that time we did not have a two engine extended operations (ETOPS) approval as a brand-new airline. The A340 allowed us to bypass that need.
Our move to the Boeing 787 Dreamliner represents Air Tahiti Nui 2.0. The latest technology, incredibly fuel efficient, twin engine and able to offer three classes of service. Not only our Poerava Business Class, with lie flat seats, and our Moana Economy class, but also a super comfortable Premium Economy cabin, featuring 38-inch seat pitch, extra wide 2 X 3 X 2 seating.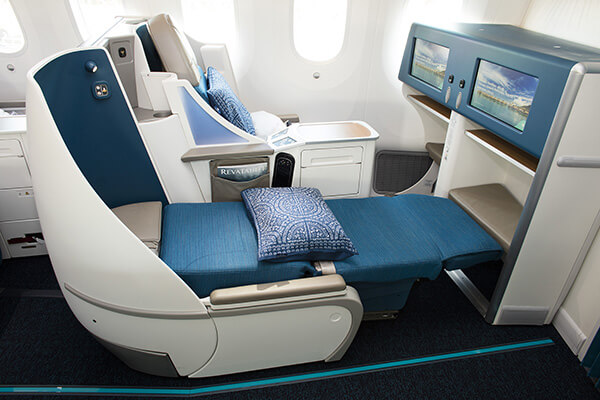 This Premium Economy cabin has proven to be very popular with our customers to both Paris and Papeete, who are looking for space and room, but do not quite need a full Business Class.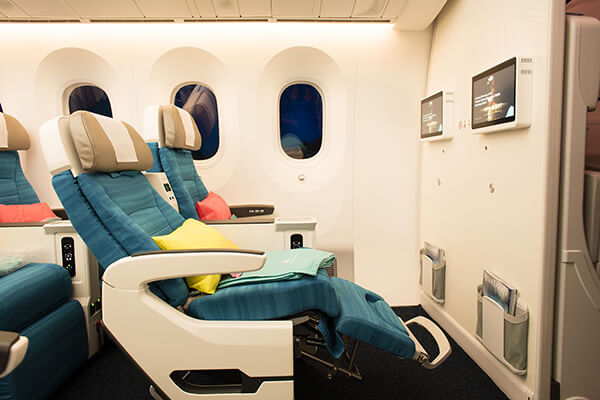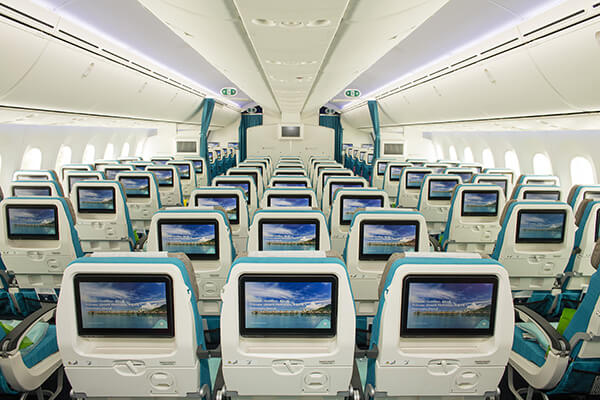 Where does Air Tahiti Nui currently fly? What is the best performing route in Air Tahiti Nui network?
As we are during covid now, I speak of our route network prior to and what will be after.
Our home of course is Papeete, Tahiti. From there we operate in the peak season a daily flight to Paris and daily to Los Angeles, three times per week to Auckland, New Zealand and twice per week to Narita, (Tokyo) Japan.
As the airline business is one of marginal profits, all routes are important and contribute. But certainly, in terms of passenger volume and revenues, Paris and Los Angeles are the two core routes.
You have launched a new route from Papeete to Paris Charles-de-Gaulle via Vancouver. Will you cancel this route after the travel restrictions?
We are very thankful to the Canadian authorities to allow us to transit via Vancouver and the hospitality of the Canadian people. Once the EU/US skies re open to all, the efficiencies of the one transit via Los Angeles, and the size of the Los Angeles route, will see us return to it.
Many passengers today complain about the onboard food product, especially for U.S. carriers. How critical is that to the experience at Air Tahiti Nui?
F and B, food and beverage – very important. We are not offering the consumer a commodity. If the consumer wants that there are low-cost airlines offering cheap. – We offer a high-quality product with a good selection of wines and beverages and a menu, which will be both tasty and satisfying. There is certainly a limit as to what may be prepared 30,000 feet in the air, but comments and feedback we have are very positive to this element of service.
What has been Air Tahiti Nui 's latest pivot or innovation ?
There are many to mention. To better recognize our customers and their individual needs, we have adopted the Sales Force platform and extended this to Apple I Pads on the aircraft for the crew. This allows the crew to know their passengers and their needs.
Our new aircraft have internet on board for those who wish to stay in touch as well as Espresso machines in our Business Class cabin.
On a practical matter in todays world of covid we provide one of the safest flying experiences possible. French Polynesia is open to all International visitors since July 15th. However, each person entering must test negative on a molecular labratory RT-PCR test taken within three days of departure.
This test is the « gold standard » in terms of accuracy of all covid tests, nearly 100 %. So passengers onboard have that confidence.
In addition we practice social distancing on boarding and deplanning. On the aircraft every passenger is provided with a personal hygiene kit, including hand sanitzer, disinfecting wipes and two face masks. All passengers must wear face masks onboard. Finally the Dreamliner has the hospital grade air filtration « HEPA » system which removes over 99% of all bacteria and germs. This sytem provides clean air every two to three minutes and pushs the air vertically and not horizonatlly between rows.
With these saftey protocol in place customers may have confidence in flying with Air Tahiti Nui. Tahiti is open for visitors, we are flying and welcome all to join us !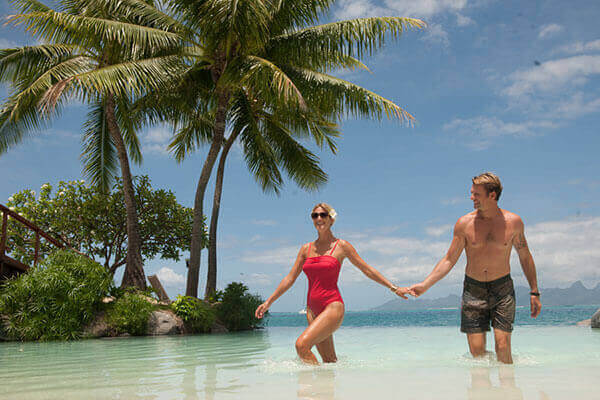 Merci et Bon Voyage ! le voyage continue avec Air Tahiti Nui !
AIR TAHITI NUI Website: https://www.airtahitinui.com/us-en
This article was translated in French by Anne-Cécile Baer Porter.