Art & Culture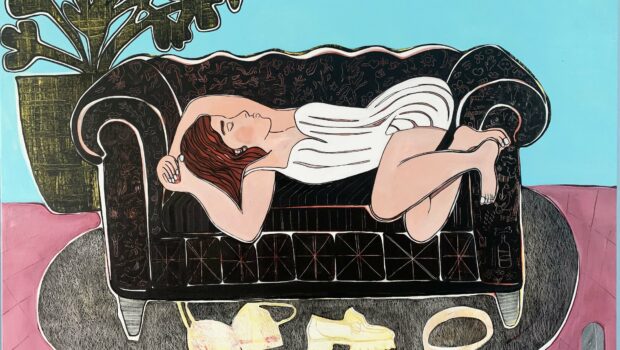 Published on November 12th, 2023 | by Laurence de Valmy
0
Brushstrokes of Passion: An Interview with Parisian Painter Véronique Cauchefer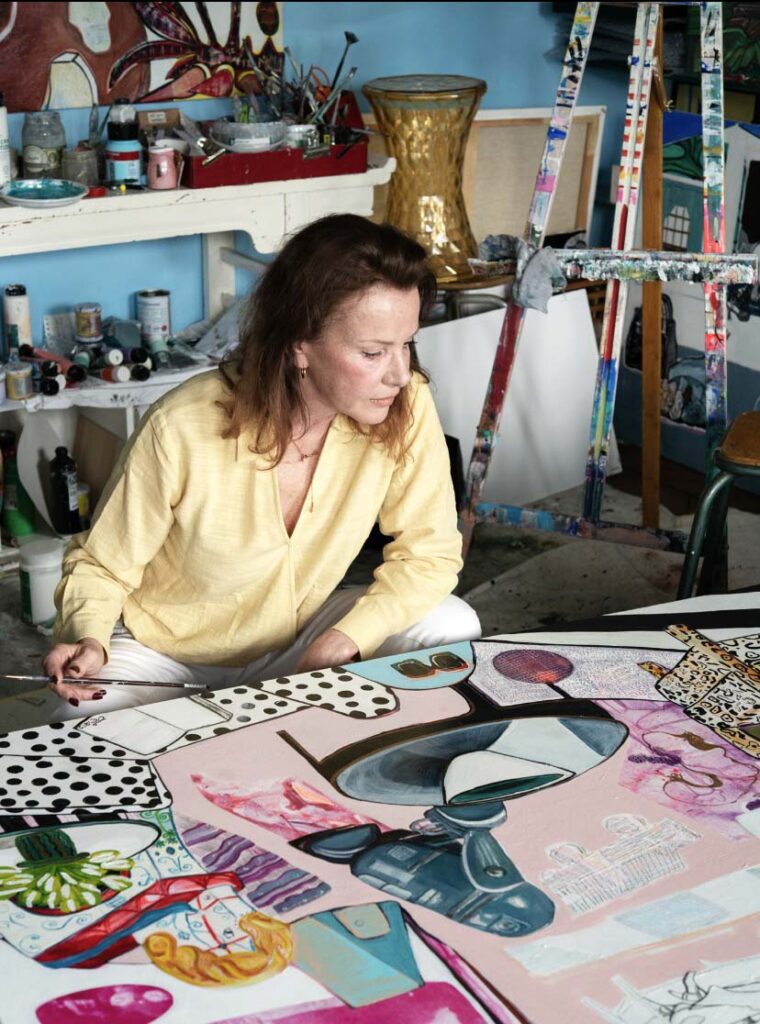 Parisian artist Véronique Cauchefer's art is dynamic and spontaneously crafted, with a vibrant color palette. Her pieces capture the ambiance of interiors and personal spaces, often featuring a contemplative human presence or scenes portraying harmonious interactions between humans and animals in exotic landscapes.
Whether depicting landscapes or contemporary interiors, her artworks prioritize the interplay of colors over strict realism or perspective, echoing the style of David Hockney. Through her paintings, viewers are invited to embark on a delightful journey into her bright, gentle, and opulent world.
Following her recent solo exhibition at the Helwaser gallery in New York, her work will be showcased at the prestigious Art Miami during Miami Art Week from December 5th to 10th.
What sparked your interest in the arts and your desire to become an artist? What is your artistic background?
I consider myself a self taught artist. I didn't go to an art school except for one year of lessons when I was a little girl with an artist my father knew of, Claude Lagoutte. I took some drawing courses at the Beaux Arts in Paris. This was mostly life drawing but it felt too academic, too conventional for me so I just did my own thing. I discovered The Louvre at this time where I learned a lot by just looking. Color is really my favorite thing. Color inspires and energizes me, I would go as far as to say it's the driving force in my paintings. I also enjoy creating patterns. For me, the life of an artist is the combination of passion and a lot of work.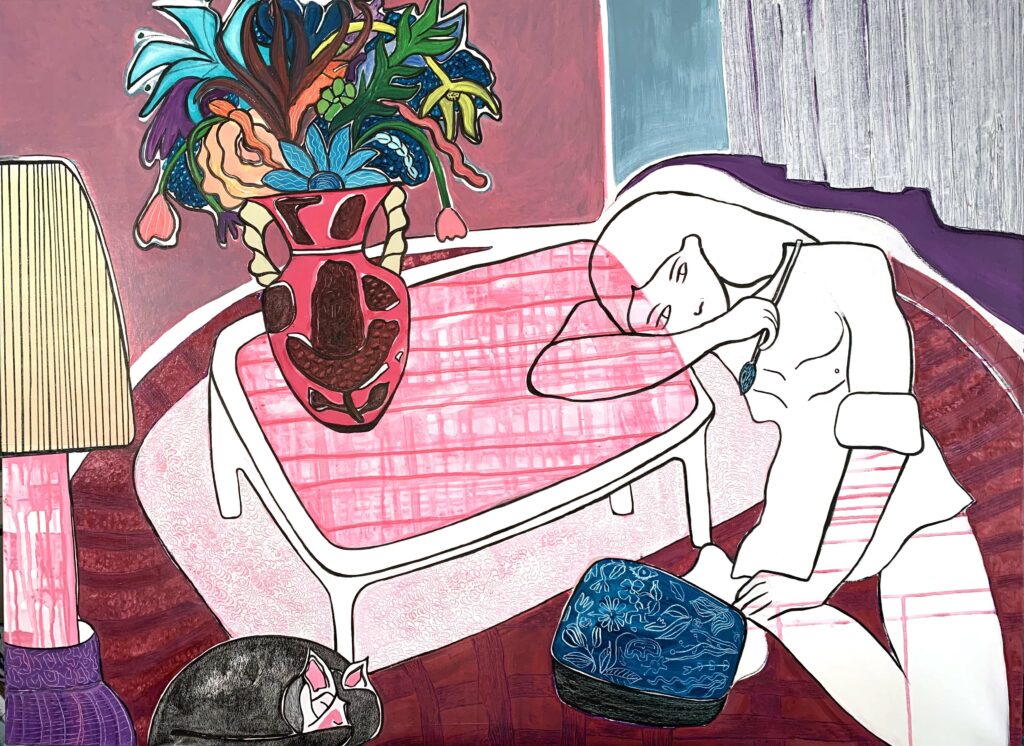 How do you describe your artistic practice?
I begin a painting by going directly to a blank canvas. I always have some inspiration to begin with but where the painting lands when it's done is always a surprise. I do not make drawings, I simply jump right in. Sometimes I turn my canvas sideways or upside down to let paint run and drip as it wishes. I also paint over sections of my canvas, erasing whole sections to begin again. When I complete a painting I want to look back at it in surprise as if I don't know how I did it. It's as if these paintings are coming through me.
What is your message through your work?
It's not so much what they mean as much as what they make a person feel when they look at them. All my paintings are enigmatic. The viewer has the freedom to invent their own story. They decide what the paintings mean, which could be very different than what they mean to me. I never try to project something specific.
Where does your inspiration come from?
My inspirations are everywhere. In the cinema, travels, in the dress shop windows, magazines, the street, people, museums. Paris itself continues to be a major source of inspiration as it has to countless artists throughout history. I started painting by admiring certain painters, like David Hockney to begin with. I discovered Peter Doig (currently exhibiting at the Orsay Museum in Paris), Matisse and a lot of contemporary artists too.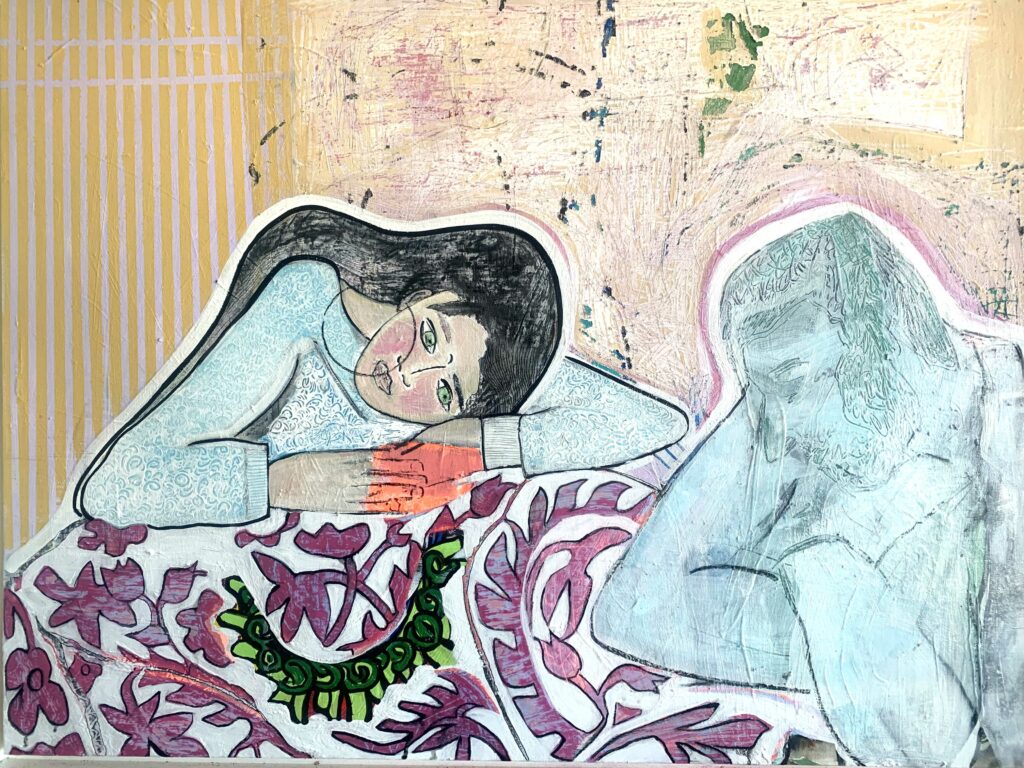 What are your upcoming projects ?
I am working with the Helwaser Gallery in New York, and they will represent my work at Art Miami, during the Art Basel week next december. I am excited to have a gallery in the United States doing such a great job of representing my work.
What would be your dream project?
I want to share my work with even more people. I'd love to exhibit in Paris or other countries. It's my dream and I am on the way!
To learn more www.veroniquecauchefer.com – Instagram @veroniquecauchefer
Photos by courtesy of the artist.