Art & Culture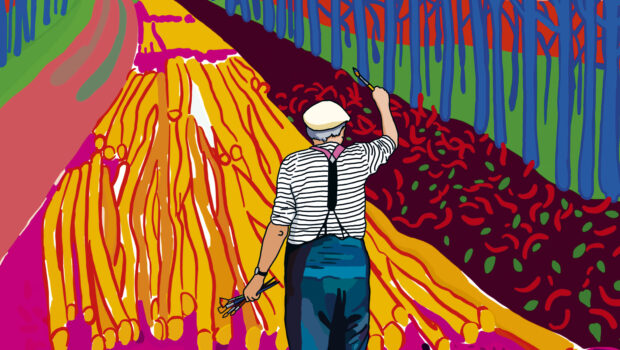 Published on October 6th, 2023 | by Laurence de Valmy
0
David Hockney A Graphic Life released in the USA
Embark on a captivating exploration of the remarkable international career of David Hockney through a distinctive illustrated biography that unfolds like a graphic novel: Hockney, A graphic life. This engaging narrative is penned by Simon Elliott, a criminal barrister who happens to be an ardent admirer of Hockney and published by Quarto Publishing.
Inspired by Hockney's message 'spring cannot be cancelled', and with time to fill thanks to Covid, Simon engrossed himself in all things Hockney, learned how to paint on an iPad, and began a journey to create this colourful, joyous and thought-provoking biography with a twist.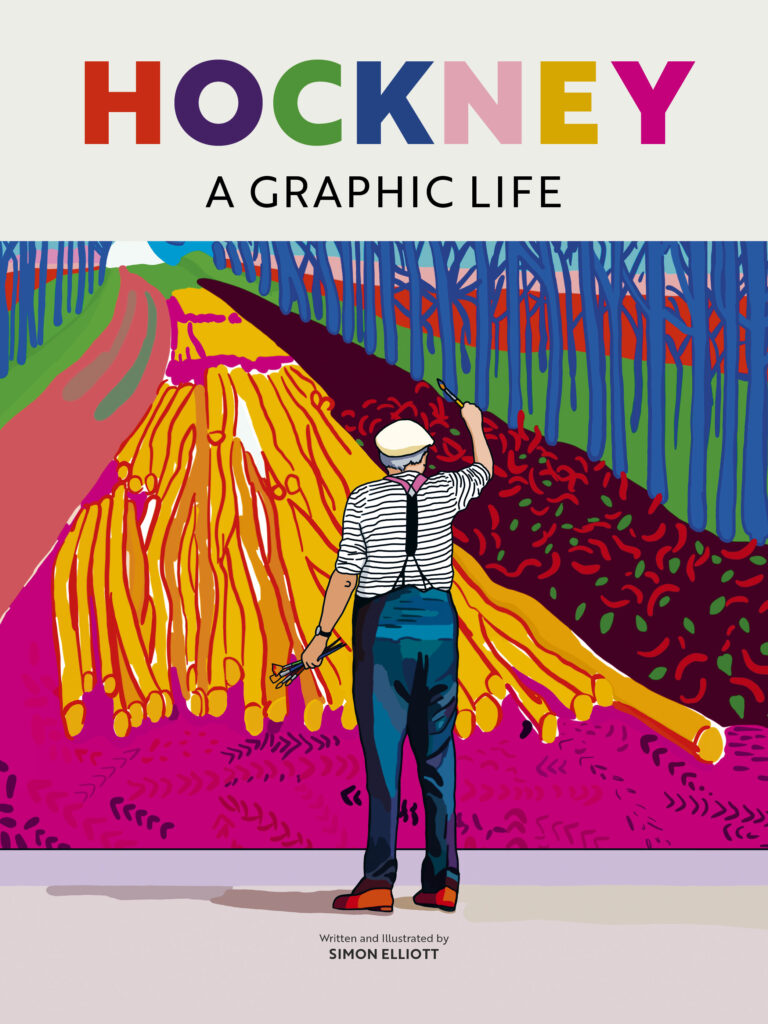 From his formative years in Bradford and early experiences as a budding artist to his sun-soaked era in Los Angeles, his poignant return to the United Kingdom, and his enduring curiosity that allowed him to view the world with fresh eyes, this endearing biography chronicles every aspect of Hockney's life and legacy. It offers a thought-provoking and uplifting odyssey, filled with abundant visual delights and humor. Whether you're already acquainted with Hockney's body of work or new to his artistic influence in the world of art, this biography promises to captivate and enlighten all readers equally.
Simon says: "I set out to tell a story through pictures as well as words. The illustrations were conceived as a way of interacting and responding to the great David Hockney's work – with the odd visual gag along the way. The book covers the main events of his life and career with an emphasis on those aspects that I found most amusing and fascinating. I was officially allowed to use and 'mess around' with Hockney's own art and I hope readers find it informative, inspiring and amusing too. I didn't want to produce something dry or boring – Hockney's life has been so full of fun and colour and I wanted to reflect that. I owe a lot to Hockney's 'spring cannot be cancelled' message during lockdown and I've sought to convey the joy, importance and mindfulness benefits of making art too."