Gastronomy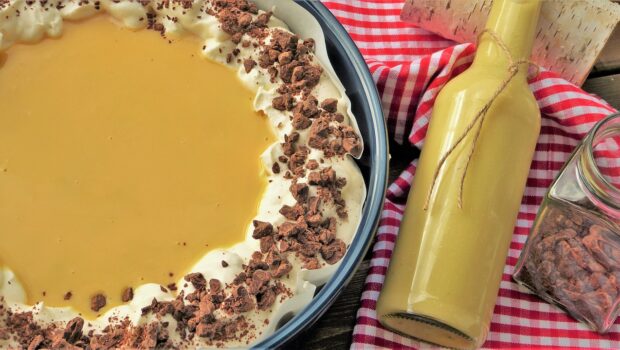 Published on August 10th, 2023 | by Rebecca D. Walker
0
5 Best Ways to Use Sugar Paper in Cake Decorating 
If making edible flowers and swirling colors are your forte, no wonder you can decorate some of the most beautiful cakes. But what if you cannot draw the most intricate designs? No worries, as edible sugar papers can help you do so. Just get a few gorgeous prints of edible sugar paper, cover your cake with them, add a few details, and your perfectly decorated cake is ready!
Available in almost all designs and patterns, these handy cake accessories are sheets of consumable paper printed using edible ink. You can eat or peel them off before chowing down your cake.
Easily bendable and thick, these sheets may harden if left out in the open air, so ensure storing them in airtight wrappers away from direct sunlight. Now let's explore the five best ways to use these sheets in cake decoration:
1. Create Cake Borders with Sugar Paper
Decorating your cake border with an edible sugar sheet can help you produce stunning cake art. Go for sugar paper designed for cake borders that you can simply attach to a cake along its perimeter. Use different types of prints, or you can even make cutouts from the sheets to enhance the appearance of your cake.
Work slowly to ensure applying the paper evenly, or you can apply the sheet with the backing on only to remove it when smoothing the sheet onto your cake. And once the paper is firmly stuck, use an offset spatula along the cake edge to flatten the sheet gently.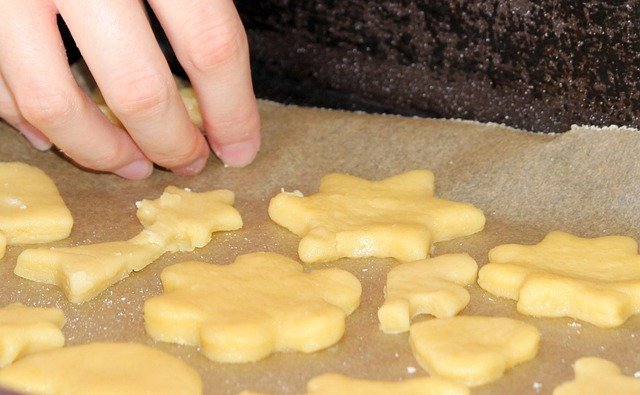 Photo by Counselling: https://pixabay.com/photos/baking-cookies-christmas-1920433/
2. Opt for Art on Sugar Paper
Creating art on your edible sugar sheet will offer a more handmade feeling to your overall cake decoration while letting you create more complex designs that might not be achievable when printing images. Use different mediums, like edible markers and colors, to make art on your sugar sheets and attach them to your cakes. 
For example, you can use an edible pen to make desired figures or shapes on the sugar paper; cut them out and put them on your cake's surface, the middle part first, and then smoothen the edges gently. Remove the images immediately if you find bends or creases, and try putting them all over again.
Be as fast as possible to ensure no cracking of shapes and proper application. Use dry fingers to pat out wrinkles and bubbles. Also, spray your cake surface with some water before applying the shapes but ensure that you do not wet it too much, or it may ruin the colors of your shapes and your cake's integrity.
You can also get some new drawing brushes and a few bottles of food colors to decorate your cake with artistic grandeur. Choose any artwork, like caricature or calligraphy, dip your brushes in food color, and start painting your sheets. Once painted, attach them to your cake's surface. But ensure getting quick dry food colors for better results.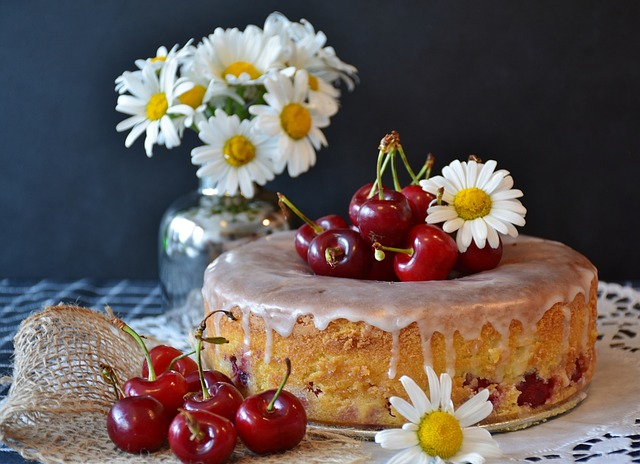 Photo by RitaE: https://pixabay.com/photos/cherrycake-cakes-cherries-to-bake-2364352/
3. Attach Different Shapes to a Cake
Now, that's something straightforward you can try out when using sugar paper for cake decoration. Simply cut out or punch different shapes and attach them to your cake or along its sides, as required. But make sure you remove the sugar paper backing only after cutting out desired shapes because cutting the sheet may get difficult without the backing.
Next, gently press the sugar paper cutouts in place while ensuring they have perfectly adhered to the frosting. Avoid pressing too hard for a seamless and smooth appearance, or it may dent your cake's frosting. Or you can even use a spatula to flatten the rough edges after applying the sugar paper cutouts.
4. Make Cupcake Toppers
Sugar paper works just as beautifully on small cupcakes as on larger cakes. To make beautiful cupcake toppers with sugar sheets:
Cut them out in circles the same size as the circumference of your cupcakes.
Use buttercream to ice the cupcakes and smooth the sides and top.
If you want, dip their sides in sprinkles for added effect.
Next, stick the circle-shaped cutouts on top of your cupcakes whole, pressing them gently into the frosting. If the cutouts are larger than the iced area of your cupcakes, press on them gently to spread the icing to the level size of the cutouts.
To ensure the cutouts remain vibrant and applied on the cupcake surface without losing quality, use only FDA-compliant, good-quality edible sugar papers.
You can even use multicolored palatable glitters to accentuate the beauty of your cupcakes. These glitters will add depth to the prints or drawings on the sugar sheet cutouts, making your cupcakes look more beautiful than ever. Use edible glue to stick the edible glitter on your cupcakes.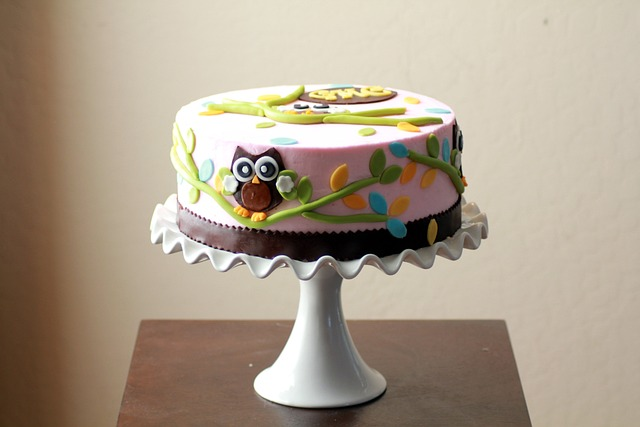 Photo by White77: https://pixabay.com/photos/cakes-baby-shower-owls-designs-286201/
5. Decorate with Edible Pearls, Color Sprays, and Airbrush
One of the best things about sugar sheets is they go well with all kinds of consumable cake accessories, such as edible pearls. If you are making a cake for your kids' birthday, draw one of their favorite cartoon characters on the sugar paper with edible markers or pens.
Next, use multicolored consumable pearls to decorate the sheet. Stick the pearls in almost any pattern using edible glue to liven up the look of your birthday cake.
Another good way to decorate a cake with sugar paper is by topping it with color spray or airbrush with edible color and sprinkling the sheet with varied shades. Try moving the spray constantly to add various depths to your artwork. The cake thus decorated will be visually captivating.
Conclusion
So, there you are! Lip-smacking cakes are the best delicacies for all occasions, and with the easy sugar paper decorating ideas above, almost anyone can make salivating cakes like a professional baker. However, ensure perfecting your baking and cake-decorating skills with practice.
Header photo credit: https://pixabay.com/photos/advocaat-cakes-chocolate-2333451/