Travel & Sports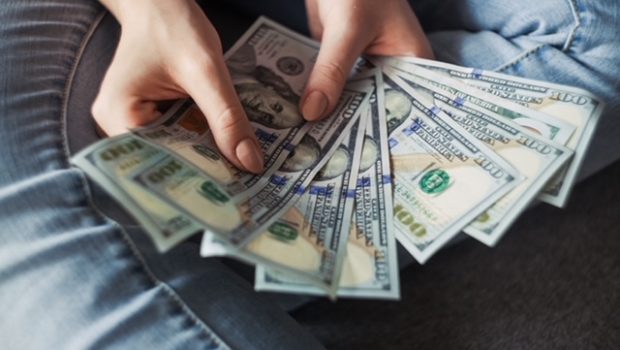 Published on November 7th, 2022 | by Megan Isola
0
How to Vacation on a Budget
Going on vacation is the perfect way to treat yourself. Unfortunately, vacations can be costly if you don't plan or set a budget. Vacation on any budget can be possible, but it is always a good idea to plan accordingly no matter what your budget size is for your vacation. Luckily, you can find ways to save money on your vacation without compromising fun. Next time you plan your vacation, consider different ways to save on different aspects of your trip, including hotel costs, activities, and food. Here are a few tips to help you vacation on a budget.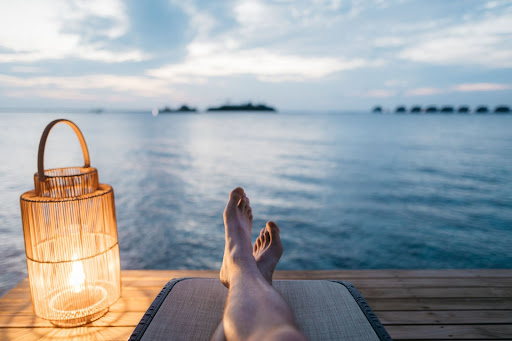 Try a Staycation
The cheapest way to go on vacation is to not go anywhere. Staying home can save you hundreds if not thousands of dollars on your vacation while allowing you to rest and relax without worrying about work or other commitments. When planning your staycation, think of activities you wouldn't normally do while at home, such as giving yourself a spa day or going to a salon to have your nails painted. Your staycation can also take place outside of your home if you want to get a real vacation feel. For example, you can book a weekend away at a nice hotel that offers spa services.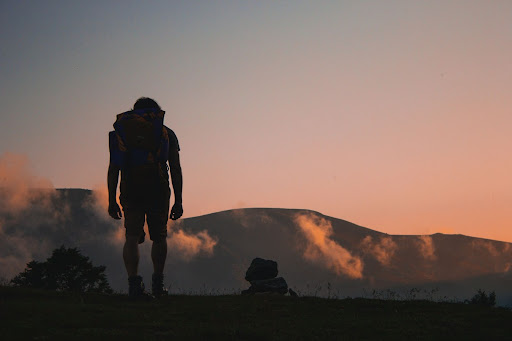 Choose Cheaper Activities
No matter where you're going, you'll find expensive and cheap activities. However, you can still enjoy your vacation on a budget by finding activities you enjoy. For example, you can go on a hike in a new place to experience the great outdoors. Many places around the world have great hiking trails, and you can even camp in different parks to get the full outdoor experience.
Of course, you can also look for affordable activities, such as visiting museums and engaging in community activities like visiting farmers' markets and fairs.
Walk More
Instead of hopping in a cab or renting a vehicle while on vacation, you can find accommodations near popular attractions and walk around town instead of paying for a more affordable hotel room. Of course, your accommodations will be more expensive the closer you are to the city, but it will be well worth it to save on transportation costs. Ensure you pack comfortable shoes for walking around town so you won't have to rely on public transportation or taxis.
Travel During the Off-Season
If you're traveling by plane and want to stay in an expensive hotel, consider traveling during the off-season to save money. Since most people go on vacation during the summer, room costs and plane tickets will be more expensive because of increased demand. However, when there's less demand, these businesses will reduce their fees to entice people to go on vacation. Therefore, you should take advantage of the cheaper rates during the off-season if you want a cheaper vacation.
Travel on a Weekday
While summer is the most popular season for traveling, weekends are the most popular travel days. Therefore, you can save money by traveling on weekdays instead of weekends. Depending on the season, this may not save you too much money, but it will give you a little extra to spend on your travels. Additionally, booking a hotel on the weekend is more expensive, so spending more time at hotels on the weekdays instead of the weekends can help you save money on your room.
Use Travel Rewards
Talk to your credit card company to determine if you have travel rewards that you can use to reduce the cost of your vacation. Depending on your card, you may be able to reduce the cost of your airplane tickets or hotel rooms. However, every card is different, and travel credit cards might not be worth it as most require a FICO score above 700 and carry annual fees.
Find Hotel Alternatives
Hotels can be quite expensive, but you can reduce the cost of your stay by looking for alternatives, including:
Hostels: When traveling abroad, you can find hostels that offer inexpensive lodging to short-term travelers. Depending on the hostel, you'll likely share a room and bathroom with strangers, but you'll have your own bed. Since you won't have tons of privacy, you may choose to only use hostels when looking for a palace to lay your head for a night while looking for another place to stay.
Look to Travel Guides: Travel guides are a great way to find out hot spots to check out like restaurants, attractions, and event, all at various prices. Additionally, many of them will partner up with different hotels and businesses to offer readers a discount through a referral code. This is a great way to to find luxurious hotels at a discounted price. Boutique hotels also often offer the same luxury of hotel chains at a more favorable price.
Vacation Rentals: Thanks to platforms like Airbnb and Vrbo, travelers now have options for where to stay. By researching your options, you may be able to get discounts on condos, townhomes, hotels, and single-family homes, giving you full kitchens and more space.
Take a Prepaid Visa
If you want to stick to your budget, leave the credit cards in your wallet and pay for everything using a prepaid Visa. Of course, you should bring cash and other cards in case of emergencies, but taking a prepaid card for all your expenses can keep you on track to prevent overspending. With these cards, you can set a limit for your spending, but you should still track how much money you spend daily to ensure you won't go through the money on your Visa faster than expected.
Alternatively, many credit card companies offer great specials or rewards for opening a new card and spending a certain amount during the first period of having their credit card. This is a great way to avoid interest rates (most cards offer no interest or membership fees during the first year) as well as rack up points for future vacations and activities. This can also help you manage debts on other credit cards you may be enrolled in.
Cook Some Meals
When traveling, experiencing new cuisines should be part of your bucket list. However, eating all of your meals at local restaurants can quickly become expensive. So instead, choose to eat some of your meals at your hotel or rental. If you have a kitchen area, go grocery shopping once you've settled in so you always have something to snack on and won't feel the need to run out for a meal.
If your hotel room doesn't have a kitchenette, consider purchasing snacks you can keep in your hotel room and mini fridge. For example, if you like to eat breakfast in the morning, you can grab some cereal at the store and keep milk in your fridge so you'll always have a cheap and easy meal any time of day.
Of course, you can also choose hotels offering free meals, whether breakfast or snacks, throughout the day.
Final Thoughts
Vacationing on a budget is similar to vacationing without one; you just have to be more strict with how you spend your money. Keeping track of all of your expenses when vacationing can prevent overspending. However, you can also use a budgeting app before going on your trip to get an idea of how much it will cost.
Header Photo Credit: Alexander Mils from Pexels