Interviews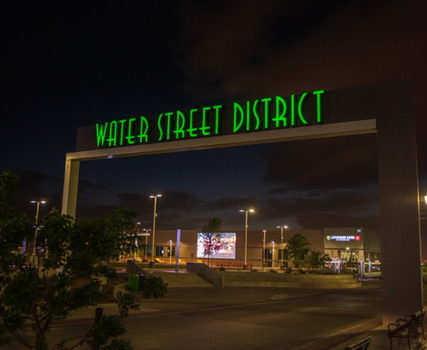 Published on August 17th, 2022 | by Isabelle Karamooz, Founder of FQM
0
An Interview with Debra March, Mayor of Henderson, the growing residential city next to Las Vegas that attracts businesses and family
Tell us about your history in Henderson government. What are the most important considerations for the mayor in Henderson?
There is no greater calling and greater satisfaction than a life of public service. I served as Henderson planning commissioner from 2004-2009, advocating for smart growth, sustainable economic development and community planning. I was appointed to Henderson City Council representing ward II in 2009 and subsequently elected to full terms in 2011 and 2015. In 2017, I was elected Mayor and currently serve as chair of Regional Transportation Commission and Regional Flood Control District. Our vision is to be America's premier community, focused on providing services and resources that enhance quality of life. Our priorities are safety, livable communities, economic vitality, quality education and high-performing public services.
You are a strong advocate of economic development in Henderson. How does the city attract businesses to Henderson, create jobs and diversify the local economy? What are the selling points for Henderson to these businesses?
There is a strategic decision to be selective in business attraction efforts by targeting only those opportunities that truly improve the lives of Henderson residents.
We are focused on attracting high-caliber companies that create skilled "jobs of the future," provide higher wages for our workforce and fill gaps in critical areas such as specialized healthcare services. The economic development decisions we make today will impact our community's success for generations to come.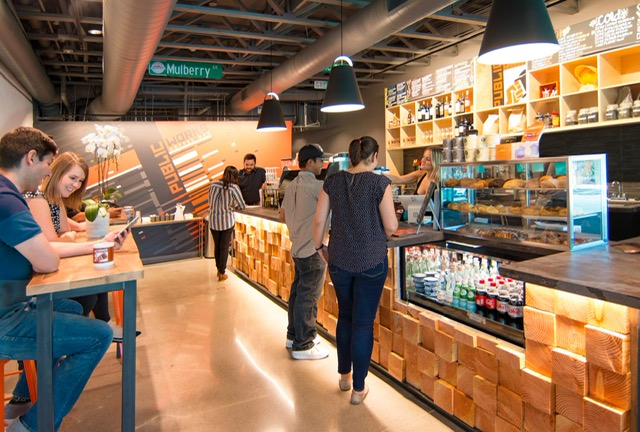 Where do you see opportunities for growth and diversification?
The economic development strategy targets industries that promote diversification and bring higher-skilled and better-paying jobs to the area.
Advanced manufacturing
Technology
Healthcare and life sciences
Headquarters and global finance
Is there a plan to improve national and international visibility?
Henderson is now one of America's 100 largest cities by population. We are already expanding national presence with the addition of well-known businesses like Google, Amazon, Fedex, Hass Automation; sports franchises like the Golden Knights, Silver Headquarters; and Hawks and the Raiders Headquarters; and national retail and restaurant brands that have chosen to open locations in Henderson.
We obtained the best ranking nationally in many areas:
One of 50 best cities in USA to live
One of America's safest large cities
Twice recipient of national gold medal award for excellence in park and recreation
One of the best cities for pets
One of the best places to raise a family
One of the best places to retire
National visibility happens organically if you focus on enhancing quality of life.
Are there any surprises in store for residents and guests of Henderson this coming year?
Henderson is often approached by businesses looking to relocate or expand, but I am not able to share. The creation of an adaptive use park, sports park and community center to be located at Stephanie Street and Russell Road. A nearly 8-acre multiplay environment will be the first unique sports and recreational facility specifically designed to serve individuals or all abilities in Southern Nevada. ADA-approved accessible and open to people of all ages and abilities to encourage and learn appreciation for what makes everyone different. On Water Street, $55 million watermark opens this summer, mixed use commercial and retail with 155 residential units. The newly remodeled pass casino has plans to build the first hotel on Water Street as well at the pass.
The strengths of our city historically have been connected to being a premier city in which to live, work, and enjoy award-winning parks, trails and recreational opportunities. What are the cultural opportunities in our city? What programs does city of Henderson offer to support small business recovery from COVID challenges?
Sports and entertainment options add to community culture and quality of life for many in our community.
Newly opened Dollar Loan Center is a state-of-the-art entertainment venue that will host a variety of major sporting, cultural and community events.
The events plaza between Lifeguard Arena and City Hall has been reimagined into a fun and interactive space on Water Street where we can host a variety of events from festivals to concerts to viewing parties.
We have partnered with Workforce Connections to host an employ Nevada Business hub inside city hall just steps away from other business-focused services. It is a unique model, first of its kind in the nation and shows our innovative approach to supporting the Henderson business community. City staff dedicated to connecting local businesses with grant funding and resources to help with Covid recovery efforts, employee recruitment and retention.
What has been happening in Henderson in recent years in terms of culture and art events, concerts and large-scale events? What is the specific identity of the city and why does it arouse new residents' interest?
The vision born 30 years ago to make Water Street the urban center of the community, now coming to fruition with reimagining of Water Street Plaza, and the addition of Lifeguard Arena.
We are excited to be hosting large public events again after two years on hiatus during the Covid pandemic.
The most recent cultural offerings were Shakespeare on the Plaza featuring the classic tragedy Macbeth, Henderson Symphony Orchestra, Contemporary Dance Performances, family movie night, and a Poets on the Plaza' series.
Perennial favorites have also returned such as the popular Art Festival of Henderson as well as new events like free public ice skating at Lifeguard Arena.
I invite residents and visitors to check out the city's website where they'll find events and activities taking place almost every day, from live music to movie nights.
Four years ago, there were no professional or major college sports in Henderson; today we are a Sports city.
Watch parties on the plaza have been among our more popular events last year.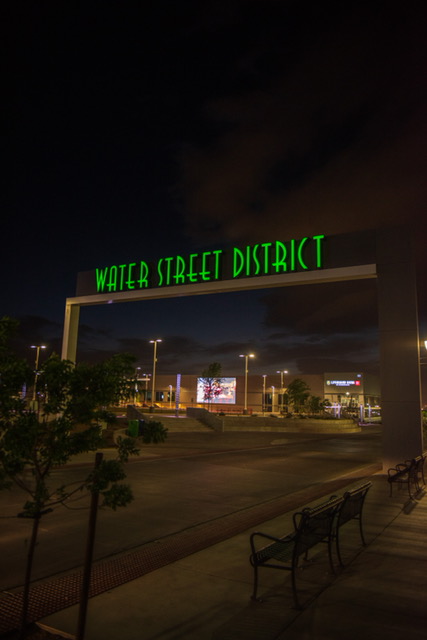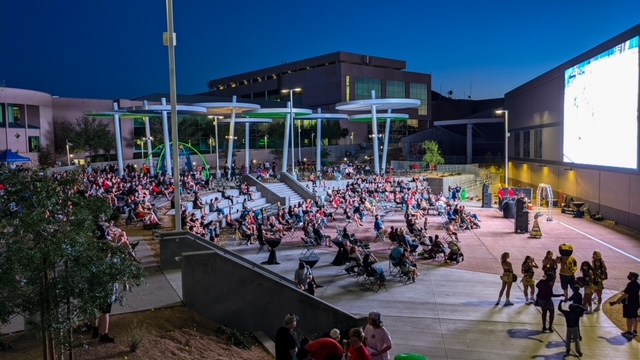 What events are you really looking forward to attending, or want to recommend our readers to check out this summer?
We offer a wide range of events planned for the summer that offer a little something for everyone.
On June 18-19 at Water Street Plaza, we had Juneteenth festival.
Henderson Symphony Orchestra and Contemporary Dance Performances at the Plaza Amphitheater.
Fourth of July celebration at Heritage park is typically the city's highest attended event.
We are preparing for the first-ever Henderson family equality day on Oct. 15th, celebrating equality in our community with live music, poetry, presentation and more.
Check out the city's website for more event information. Click https://www.cityofhenderson.com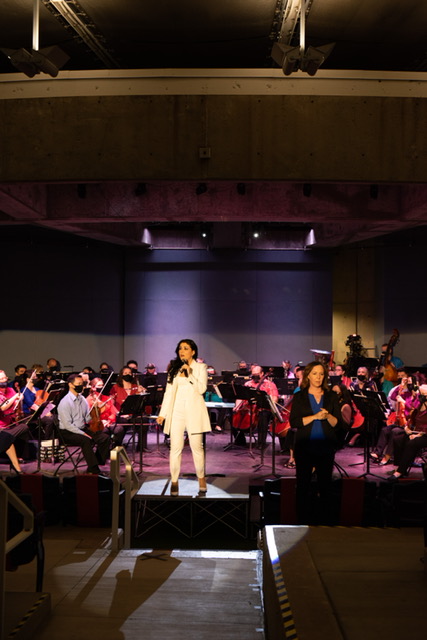 If Henderson had a sister city, which would it be?
It would be best paired with a city that also offers a diverse selection of family-friendly cultural and recreational opportunities as well as activities that support a healthy and active lifestyle.
When you look back on your time as mayor, what are you most proud of?
I am proud of the foundation we've laid for future generations to enjoy a high quality of life in a place they can live, work, raise a family and retire.
A 2021 community survey shows 97% of Henderson residents are satisfied with the city as a place to live and 94% as a place to raise a family.
Satisfaction with overall quality of city services is 35% above the U.S. average and 38% higher for the value received for taxes/fees. It is important to be intentional and deliberate in our growth and continue to support a high quality of life. West Henderson is booming and has become the premier business destination in the Valley. The Raiders Headquarters and practice facility has been a beacon for new development in the area since opening in 2020.
Haas Automation, the world's largest manufacturer of machines that build machines, is going vertical on their 164-acre campus; it will create 2,500 high-skill jobs. Amazon has opened two new distribution centers. Valley Health System broke ground on 40-acre, 150-bed hospital near Raiders' Headquarters; It opens in mid-2024. Google invested more than $1.2 Billion for two datacenters, putting Henderson on the global stage for tech innovation.
We have worked strategically for decades to put in place the necessary infrastructure and funding to attract business investment and development to Water Street. The construction of Lifeguard arena in partnership with VGK was a catalyst project, attracting thousands of visitors to Water Street. A variety of new restaurants, breweries and lounges opened in the last year with more to come. Henderson has been designated as one of the great places in America by American Planning Association.
Header Photo Credit: Water Street Plaza Night, City of Henderson
This article was translated into French by Sandrine Sweeney