Theatre & Literature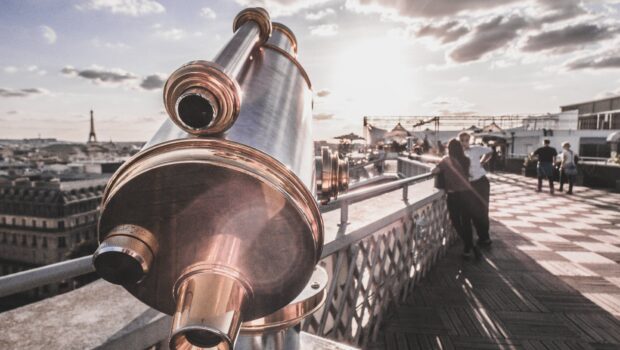 Published on March 29th, 2023 | by Isabelle Karamooz, Founder of FQM
0
"Paris, Paris: Journey Into the City of Light" – A Great Book for Anyone
One summer, while I was traveling from Paris to Bordeaux, which is a beautiful journey, passing through picturesque countryside and charming towns along the way… I was able to plunge into a fascinating book by David Downie, released in 2011. This book is perfect to discover France beyond the beaten path and here I explain why!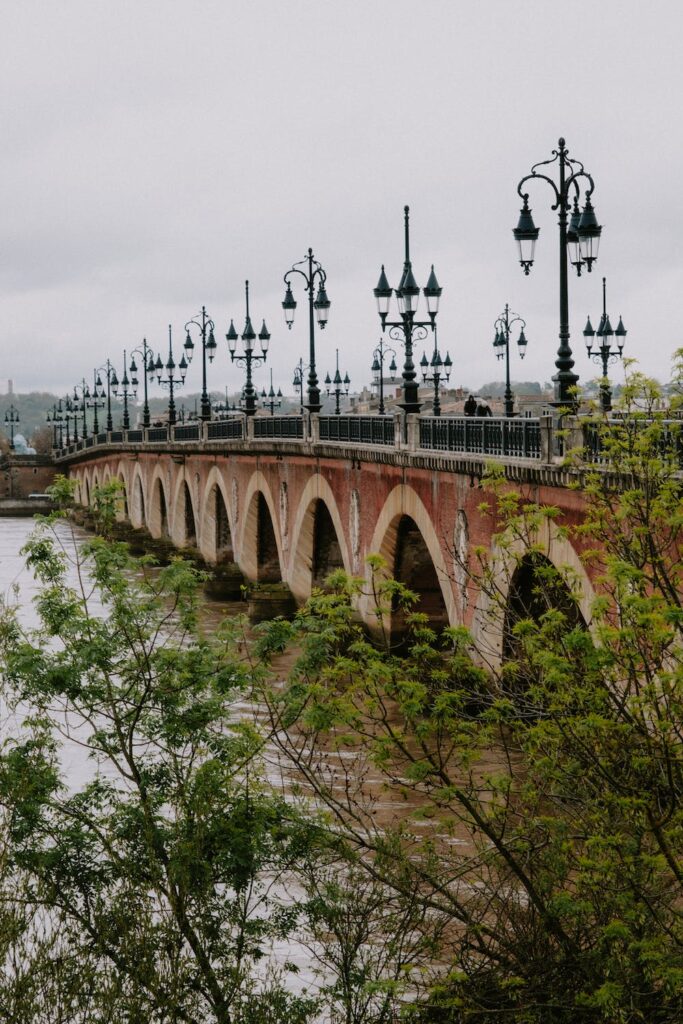 "Paris, Paris: Journey Into the City of Light" is a travel memoir that takes readers on a journey through the streets, neighborhoods, and landmarks of Paris. Downie is an American writer who has lived in Paris for many years, and his deep knowledge and affection for the city are evident throughout the book.
The book is organized into chapters that focus on different themes, such as food, art, history, and literature. Within each chapter, Downie weaves together personal anecdotes, historical facts, and literary references to paint a vivid portrait of the city and its inhabitants.
One of the strengths of "Paris, Paris", in my opinion, is Downie's ability to capture the essence of different neighborhoods and their unique characters. He takes readers on a stroll through the Marais, with its trendy boutiques and historic Jewish quarter, and introduces them to the bohemian artists and intellectuals who once called Montparnasse home. He also delves into the darker history of the city, exploring the Paris Commune of 1871 and the Nazi occupation during World War II.
Throughout the book, Downie also pays tribute to the many cultural icons who have been drawn to Paris over the centuries. He takes readers to the haunts of Hemingway, Joyce, and Fitzgerald, and explores the legacy of artists like Monet, Picasso, and Matisse.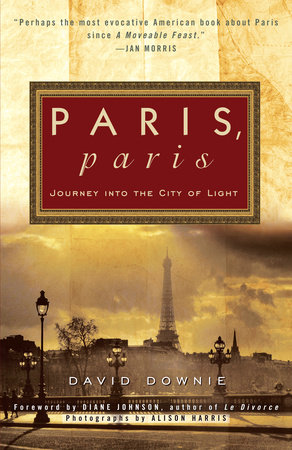 "Paris, Paris" is a delightful read for anyone who loves Paris, or who dreams of visiting the City of Light. Downie's prose is lively and engaging, and his love for the city shines through on every page. Whether you're a first-time visitor or a seasoned Parisian, you're sure to learn something new and come away with a deeper appreciation for this magical city.
David Downie has a real talent for bringing the city to life on the page and making the reader feel as if they are right there with him, wandering through the winding streets and soaking up the atmosphere.
"Paris, Paris" is a wonderful blend of history, culture, and personal anecdotes, which makes it a great read for anyone interested in exploring the city beyond the typical tourist attractions. It's clear that Downie has spent many years getting to know the city and its inhabitants, and his deep knowledge and affection for Paris are what make this book such a pleasure to read.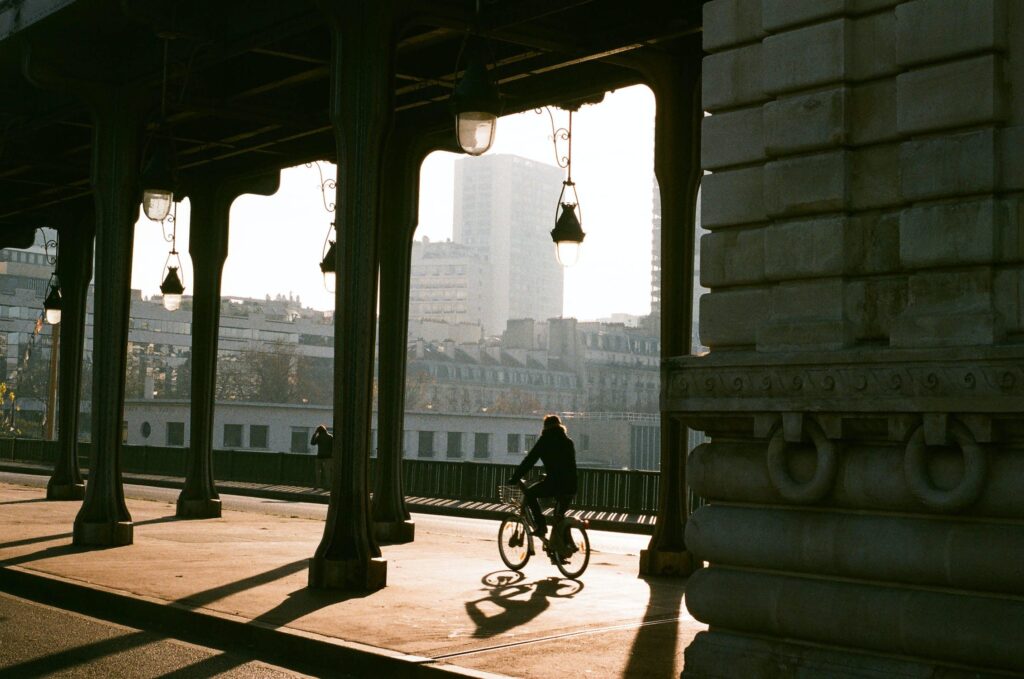 I learned something new and come away with a deeper appreciation for this magical city that is Paris. Paris is a food lover's paradise, with a wide variety of dining options to suit all tastes and budgets. Whether you're looking for a Michelin-starred restaurant with breathtaking views, a cozy bistro serving classic French cuisine, or a trendy café with a modern twist, Paris has it all.
One of the great things about Parisian dining is the emphasis on quality ingredients and traditional cooking techniques. Many of the city's best restaurants use locally-sourced ingredients and take pride in preparing dishes from scratch. From artisanal cheeses and freshly-baked bread to farm-fresh produce and expertly-prepared meats and seafood, Parisian cuisine is all about celebrating the best of French food culture.
For those looking for a fine dining experience, Paris has no shortage of options. Restaurants like Alain Ducasse au Plaza Athénée, Le Jules Verne, and L'Ambroisie are among the city's most acclaimed, offering exquisite tasting menus, impeccable service, and stunning views of the city. These restaurants tend to be on the expensive side, but are well worth the splurge for a special occasion or once-in-a-lifetime dining experience.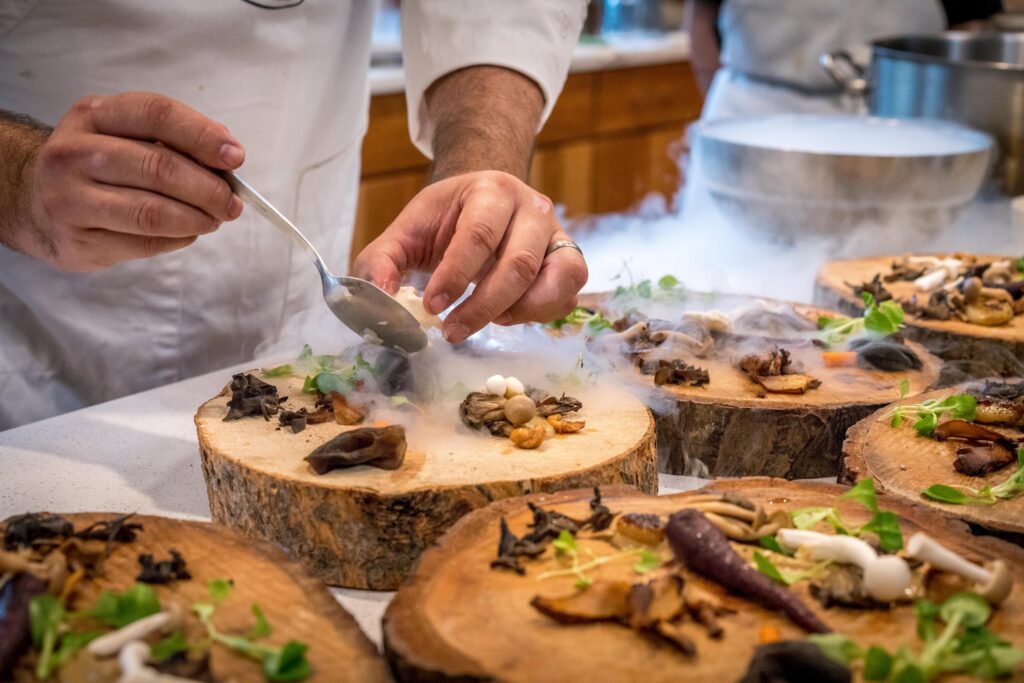 But you don't need to break the bank to enjoy great food in Paris. There are plenty of affordable options, from traditional bistros and brasseries to trendy cafés and food trucks. Some of the best bistro cuisine can be found in neighborhoods like the Marais, Montmartre, and Saint-Germain-des-Prés, where you can enjoy classic dishes like steak frites, coq au vin, and escargots without breaking the bank.
Paris is a food lover's paradise with something for everyone. Whether you're looking for haute cuisine or simple, rustic fare, you're sure to find it in this culinary capital of the world.
HEADER PHOTO CREDIT: Mart LMJ from Pexels