Theatre & Literature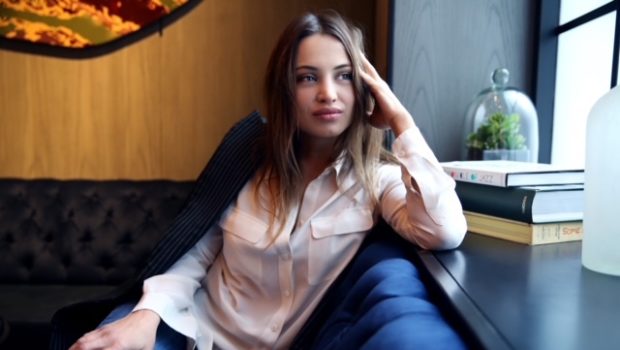 Published on January 28th, 2021 | by Isabelle Karamooz, Founder of FQM
0
[:en]"Love In Translation," Marina Khorosh's First Book[:fr]"Love In Translation," le Premier Livre de Marina Khorosh[:]
[:en]Marina Khorosh's book is motivational, inspirational, witty and fun. It has no flaws and is written with warmth and sincerity. Marina shares precious life lessons throughout the chapters of the book. In "Love In Translation," the reader is given a story as real as it is fictional, and at the same time, Marina's fresh insight into the nuances of her own experience through her travels and her personal knowledge of Russian, French and American cultures really shine. She succeeds in integrating her relationship experience into a tale of identity on many levels. Its powerful impact confirms the extraordinary gifts of a master storyteller.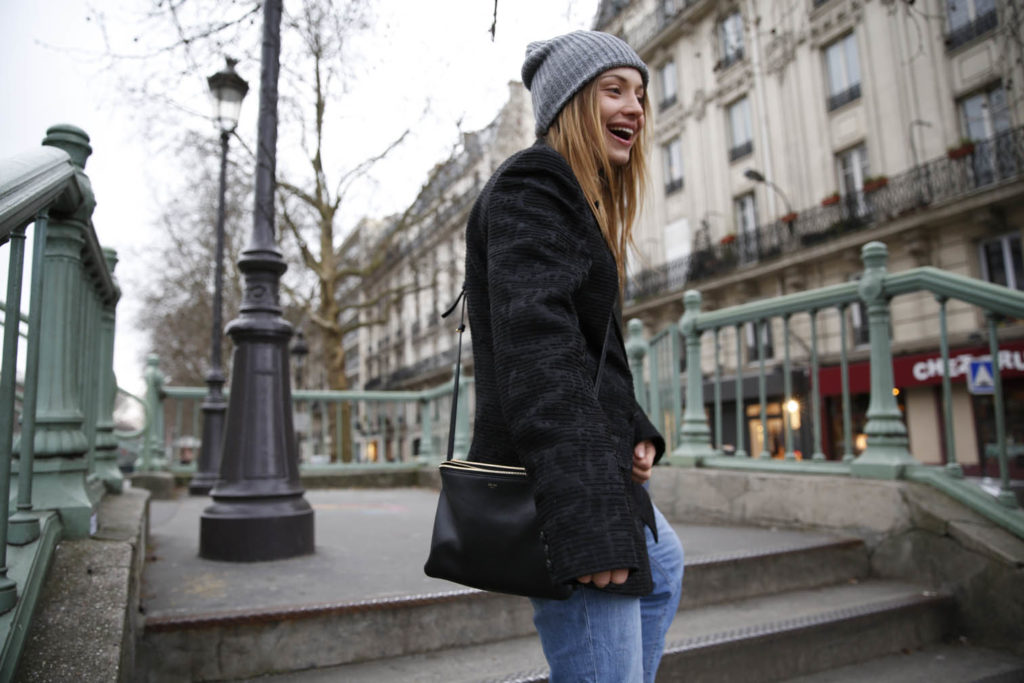 Our readers will soon discover your book "Love In Translation." Can you tell us a little bit about it?
"Love In Translation" is a story of five years of my life, recounted through 12 dating experiences that shaped it along the way. It opens on the night that my first love breaks up with me, triggering my decision to move to Paris a few months later. Over in France, I'm confronted with the most eclectic cast of characters — from the "egalitarian" classmate who borrows my clothes and makes me pay for his meals, to the divorcé who introduces me to his child and ghosts me a few days later, the roster is endless. And yet, each experience allows me to learn an important lesson about life, love, and myself, which is recounted at the end of each chapter.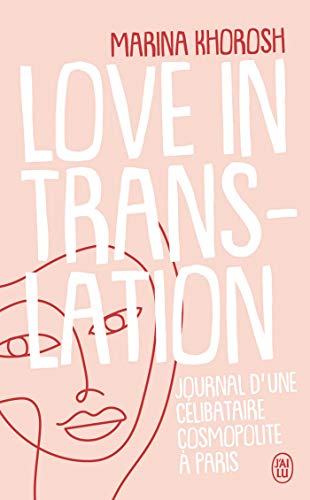 Who is Marina, the main character, in the book? Can you describe her in a few words?
Marina is me in my twenties: ditzy, excited, slightly naive and very optimistic. Having grown up in Russia and New York, she is very much shaped by her upbringing. This is reflected in how she responds to the French culture and particularly to its male representatives. She isn't sure exactly what she wants, neither from the guys or from life in general, but she is open-minded and willing to try almost anything.
Why did you decide to write "Love In Translation?"
When I was living in Paris, I launched a blog called "Dbag Dating," where I wrote about my dating misadventures. A few years later, I was dabbling with the idea of writing a book proposal when I was approached by my publisher, Editions J'ai Lu. They offered me then to write a book based on the blog — serendipity at its finest.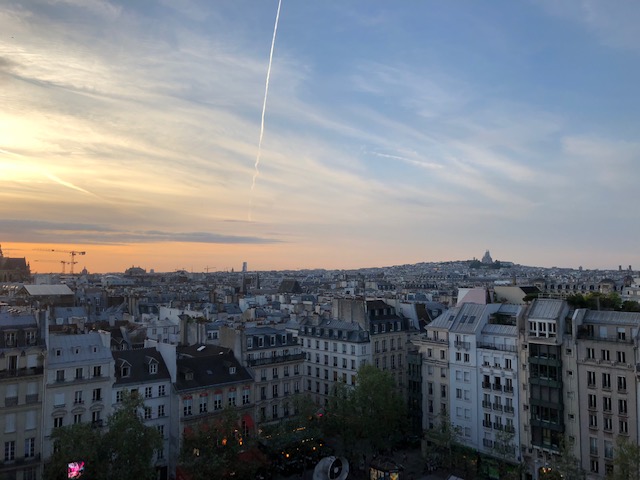 How did you choose the title of your book?
I have to be honest — my publisher proposed it and I loved it immediately. It's a fun title that sums up the international ethos of the book.
Are your stories taken from real events, from personal experience?
Yes, each story is taken from a real event from my life, although some are more fictionalized than others. However, all the "Leçons" at the end of the chapters are genuine.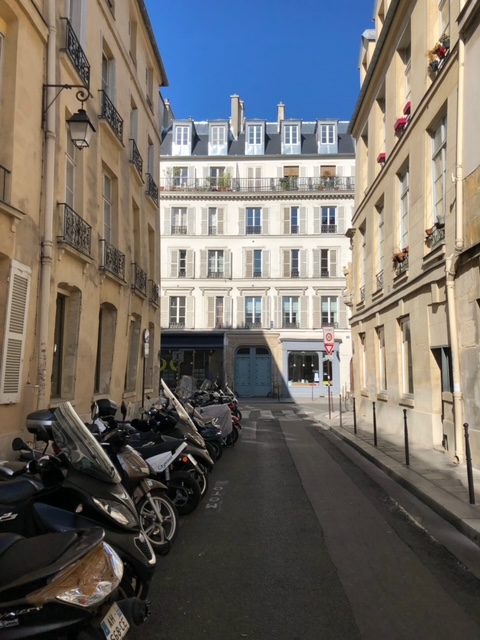 In your opinion, what is the most important moment in the book? Explain why.
Not to give away any spoilers, but, to me, the most important moment is when my grandmother passes away. By then, I have become quite jaded in my quest for love, and her death makes me realize that life is too short to roadblock my own happiness.
Two of my favorite quotes are: "My salad looked like I was eating a dingy lawn" and "At this point in the conversation, I felt like the insults were piling up like Russian dolls." Your book is full of humor! You make use of a profusion of witty, funny situations and anecdotes. (It never stops!) How do you come up with these ideas?
Thank you! I think some of them came naturally with my writing style, while others required a lot of cerebral straining. My editor and friend, Jordan Nadler, was an immense help, as she was constantly pushing me to do better and spoon-feeding me great ideas.
Most women can identify with the character of Marina who reminds them of their own experiences or people they know. You say: "Everyone has experienced her 'Tempest Henry' — her moment of madness, followed by a hard comeback and a deep sense of shame. But, to use Aretha Franklin's ever-true words: [You] will survive." To someone who has no idea what to expect from your book, how do you hope your book will influence your readers' own lives?
I really hope it will help others remain hopeful when it comes to dating. Dating is what you make of it: it can be a nightmare, but it can also be a great way to learn about yourself and others. I think the key is not to take it too seriously — even if a night ends in disaster, you have to know how to laugh it off and keep your spirits high.
Who did you intend to be your primary audience?
Mainly women in their twenties and early thirties, but I love when it resonates with other audiences as well.
The reader needs to be ready to be transported to Paris, to the United States and to travel the world. What do you love most about Paris, that was once, your former home? What does "French romance" mean to you?
There is nowhere quite like Paris. Each street is laced with beauty and charm, making it so easy to get lost within its crevices. I miss making my way across different neighborhoods, popping into tiny shops, hearing the language… As for "French romance," to me it is a brief and beautiful story that forever makes you feel like you have lived.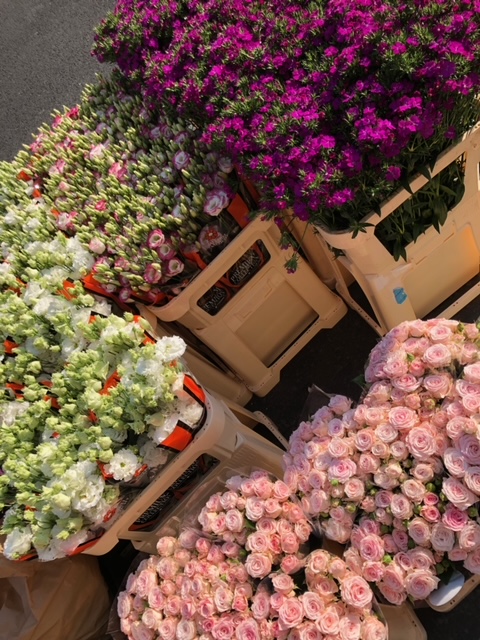 When writing a book, do you have a writing ritual? Some little author's quirks?
I mostly write in the morning — this is when my brain is still fresh. I take many small breaks for snacks and Instagram scrolls, which is not a good habit but a function of my ADD (Attention deficit disorder). I also take showers and bike rides to ease writers block, that's where the best ideas come to me.
Do you have other projects in the same vein as "Love in Translation?"
Not at the moment, but I sure hope to!
Header Photo Credit: Caroline Owens
[:fr]Le livre de Marina Khorosh est motivant, inspirant, plein d'esprit et amusant. Il n'a aucun défaut et est écrit d'une façon chaleureuse et pleine de sincérité. Marina partage de précieuses leçons de vie tout au long des chapitres du livre. Dans "Love In Translation," le lecteur y découvre une histoire aussi réelle que fictive, et en même temps, la vision de Marina sur les nuances de sa propre expérience à travers ses voyages et sa connaissance personnelle des cultures russe, française et américaine rayonnent authentiquement. Elle réussit à intégrer son expérience en matière de relations dans un récit identitaire à plusieurs niveaux. Son impact puissant confirme les dons extraordinaires d'un maître conteur.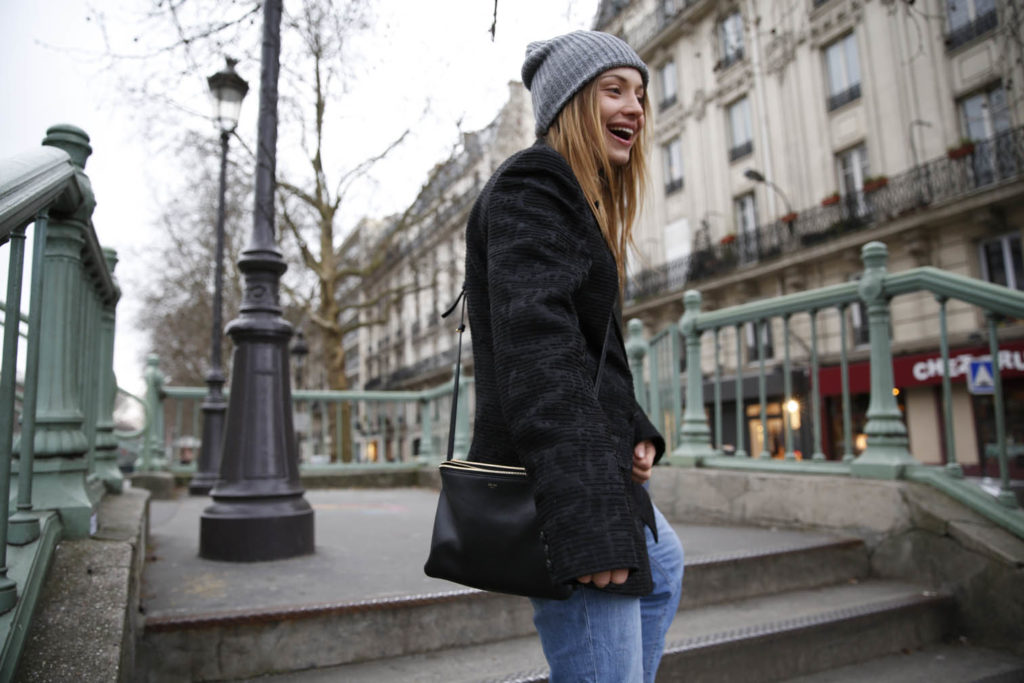 Nos lecteurs découvriront bientôt votre livre "Love In Translation." Pouvez-vous nous en dire un peu plus ?
"Love In Translation" est une histoire de cinq ans de ma vie, racontée à travers 12 expériences de rencontres qui l'ont façonnée en cours de route. Cela s'est passé le soir où mon premier amour a rompu avec moi, déclenchant ma décision de m'installer à Paris quelques mois plus tard. En France, je me suis confrontée aux plus bigarrés des personnages — du camarade de classe "égalitaire" qui emprunte mes vêtements et me fait payer pour ses repas, à l'homme divorcé qui me présente à son enfant et fait le mort quelques jours plus tard… la liste est sans fin. Et pourtant, chaque expérience me permet d'apprendre une leçon importante sur la vie, l'amour et moi-même, qui est racontée à la fin de chaque chapitre.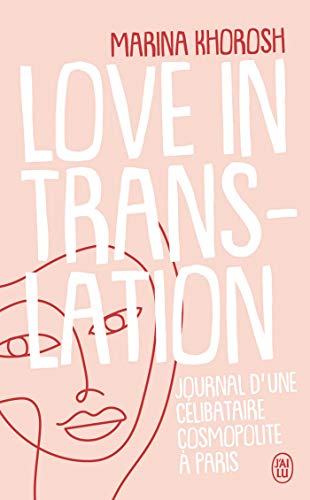 Qui est Marina, le personnage principal, dans le livre ? Pouvez-vous la décrire en quelques mots?
Marina, c'est moi dans ma vingtaine : tête en l'air, excitée, légèrement naïve et très optimiste. Ayant grandi en Russie et à New York, elle est très façonnée par son éducation. Cela se reflète dans la manière dont elle répond à la culture française et en particulier à sa gent masculine. Elle ne sait pas exactement ce qu'elle veut, ni des gars ni de la vie en général, mais elle est ouverte d'esprit et prête à essayer presque tout.
Pourquoi avez-vous décidé d'écrire "Love In Translation?"
Quand je vivais à Paris, j'ai lancé un blog appelé "Dating DBAG," dans lequel j'écris au sujet de mes mésaventures amoureuses. Quelques années plus tard, je me suis essayé à l'idée de rédiger une proposition de livre, lorsque j'ai été approchée par mon éditeur, les Editions J'ai Lu. Ils m'ont proposé alors d'écrire un livre basé sur le blog — la sérendipité ou l'art de trouver quand on ne cherche pas.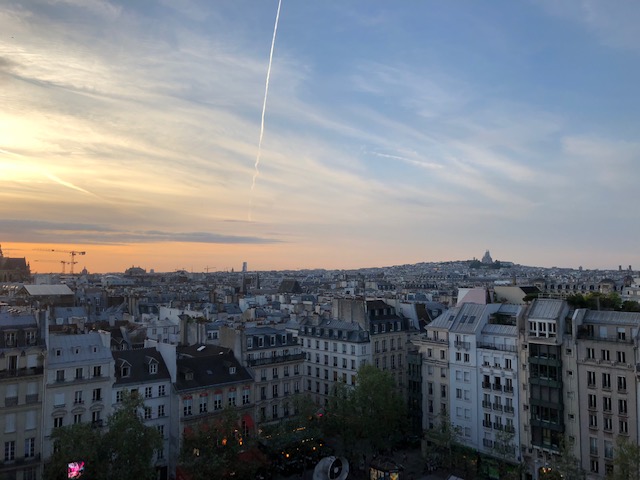 Comment avez-vous choisi le titre de votre livre ?
Je dois être honnête — mon éditeur me l'a proposé et j'ai tout de suite adoré. C'est un titre amusant qui résume l'éthos international à travers le livre.
Vos histoires sont-elles tirées de faits réels, d'anecdotes personnelles ?
Oui, chaque histoire est tirée d'un fait réel de ma vie, même si certaines sont plus fictives que d'autres. Cependant, toutes les "Leçons" à la fin des chapitres sont authentiques.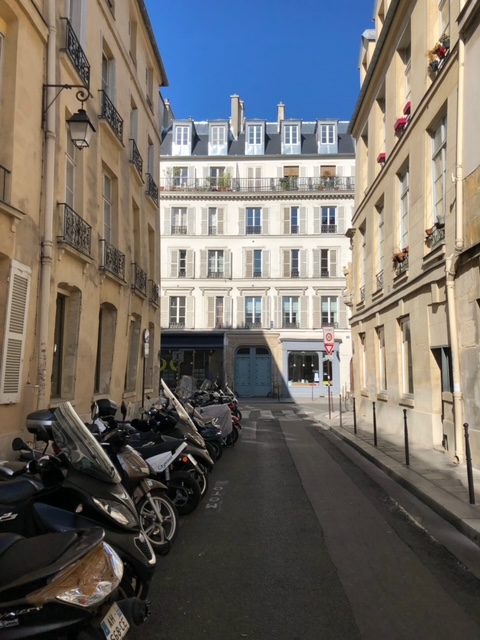 À votre avis, quel est le moment le plus important du livre ? Expliquez pourquoi.
Sans trop en divulguer mais, pour moi, le moment le plus important est celui de la mort de ma grand-mère. Jusque-là , j'étais devenue assez blasée dans ma quête d'amour, et sa mort m'a fait me rendre compte que la vie est trop courte pour dresser un obstacle sur mon propre bonheur.
Deux de mes citations préférées sont : "Ma salade me donnait l'impression de manger de la pelouse défraîchie" et "À ce stade de la conversation, j'avais l'impression que les insultes s'empilaient comme des poupées russes." Votre livre est plein d'humour ! Vous utilisez une telle profusion de situations drôles et d'anecdotes amusantes. (Cela ne s'arrête jamais !) Comment ces idées vous arrivent-elles à l'esprit lors de l'écriture de votre livre ?
Merci ! Je pense que certaines d'entre elles sont venues naturellement avec mon style d'écriture, tandis que d'autres ont nécessité beaucoup d'efforts cérébraux. Mon éditeur et mon ami, Jordan Nadler, ont été d'une immense aide car ils m'ont poussée constamment à faire mieux et m'ont donné de grandes idées toutes faites.
La plupart des femmes peuvent s'identifier au personnage de Marina qui leur rappelle leurs propres expériences ou des personnes qu'elles connaissent. Vous dites : "Tout le monde a connu sa 'Tempête Henry' — son moment de folie, suivi par un dur retour à la réalité et un sentiment de honte profond. Mais, pour reprendre les mots à jamais vrais d'Aretha Franklin : [You] will survive." Pour quelqu'un qui ne sait pas à quoi s'attendre de votre livre, comment espérez-vous qu'il influencera la vie de vos lecteurs ?
J'espère vraiment que cela aidera les autres à garder espoir en ce qui concerne de nouvelles rencontres. Un rendez-vous galant est ce que vous en faites : ce peut être un cauchemar, mais cela peut aussi être un excellent moyen de se découvrir soi-même ainsi que les autres. Je pense que la clé n'est pas de prendre les choses trop au sérieux — même si une nuit peut se terminer par un désastre, vous devez savoir comment en rire et garder le moral.
Quel est votre public cible principal ?
Principalement des femmes dans la vingtaine et la trentaine, mais j'aime aussi quand il fait écho chez d'autres publics.
Le lecteur doit être prêt à être transporté à Paris, aux États-Unis et à parcourir le monde. Qu'est-ce que vous aimez le plus à Paris, qui était autrefois votre ancienne residence ? Que signifie "la romance française" pour vous ?
Il n'y a nulle part comme Paris. Chaque rue est imprégnée de beauté et de charme, ce qui permet de se perdre facilement dans ses failles. Cela me manqué de me frayer un chemin à travers différents quartiers, de rentrer dans de minuscules magasins, d'entendre la langue… Quant à la "French romance," c'est pour moi un bref et beau récit qui vous donne à jamais l'impression d'avoir vécu.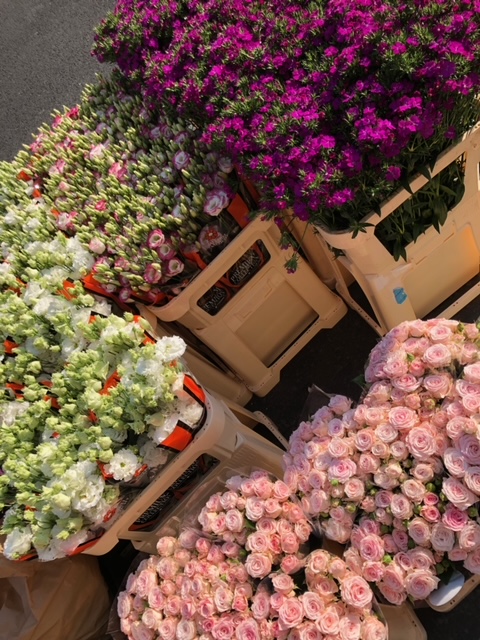 Lors de l'écriture d'un livre, avez-vous un rituel d'écriture ? de petites manies d'auteur ?
J'écris principalement le matin – c'est à ce moment que mon cerveau est encore frais. Je prends de nombreuses petites pauses comme des collations et pour faire défiler l'écran sur Instagram, ce qui n'est pas une bonne habitude mais une fonction de mon trouble déficitaire de l'attention. Je prends également des douches et je fais des balades à vélo pour faciliter le blocage des écrivains, c'est là que les meilleures idées me viennent.
Avez-vous d'autres projets dans la même veine que "Love in Translation ?"
Pas pour le moment, mais j'espère bien !
Crédit Photo d'en-tête : Caroline Owens[:]