Business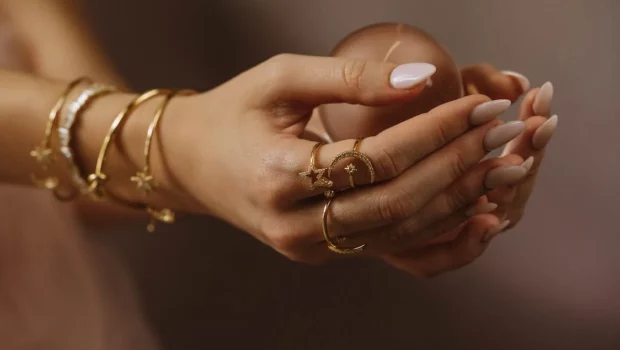 Published on August 7th, 2023 | by Rebecca D. Walker
0
Quick Step-by-Step Guide to Sell Estate Jewelry 
Estate jewelry is among the most stunning types of jewelry available. Previously owned by someone (such as inherited from your grandmother), it's typically unique and not modern or mass-produced. Although estate jewelry must be at least 100 years old to be called antique, it is often made of high-quality materials such as gold, silver, platinum, and gemstones.
Do you wish to sell your estate jewelry? If that's the case, let's go over the five steps to selling estate jewelry.
1. Are You Prepared Emotionally?
The first step in selling your estate jewelry is evaluating whether you are emotionally prepared to do so. Understanding and recognizing this emotional tie is critical in preparing to sell estate jewelry.
Furthermore, when considering selling inherited jewelry, it is usual to have feelings of guilt or sadness. However, it is critical to remember that it is acceptable to let go of these items and that the decision to sell is entirely personal. Getting assistance from close friends, family, and jewelry specialists can be beneficial and reassuring during the tough and emotional process of selling estate jewelry.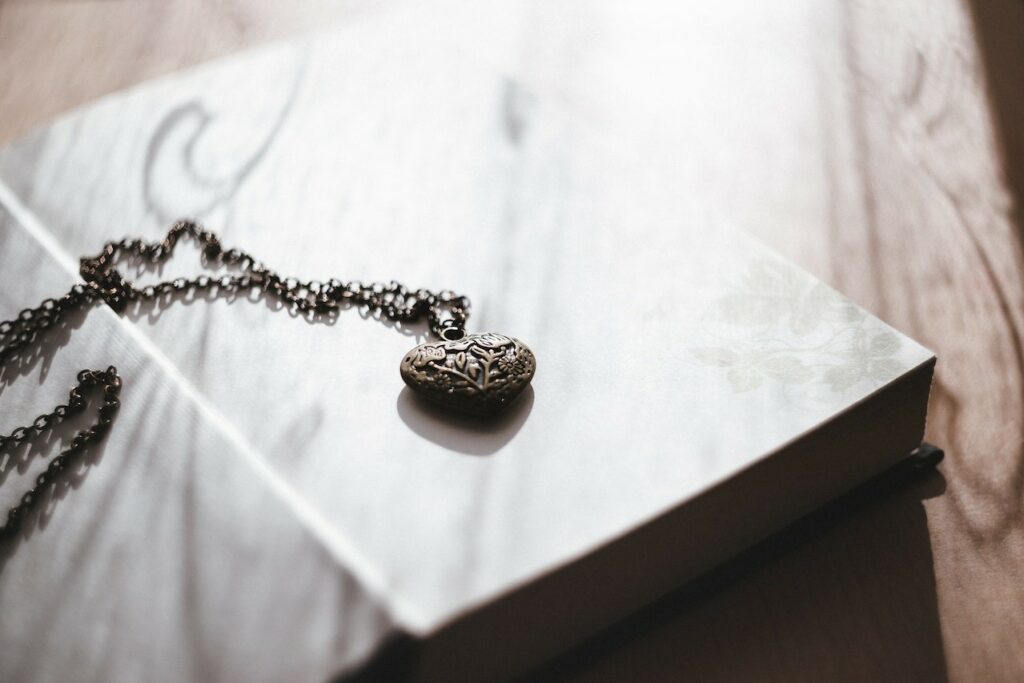 Photo by freestocks.org:- https://www.pexels.com/photo/close-up-of-table-320267/
2. Study the Market Trends
You are certain that you want to sell your estate jewelry. Studying market trends is thus the next step. You'll learn what kinds of jewelry are in demand and what they are selling for. For example, if you have vintage estate rings to sell, you must study the market for vintage rings.
Additionally, locating the unique features of the jewelry you are selling will allow you to highlight those features to help draw in prospective customers. You can make wise judgments and establish reasonable expectations for the selling process by having a solid grasp of the market.
3. Prepare the Jewelry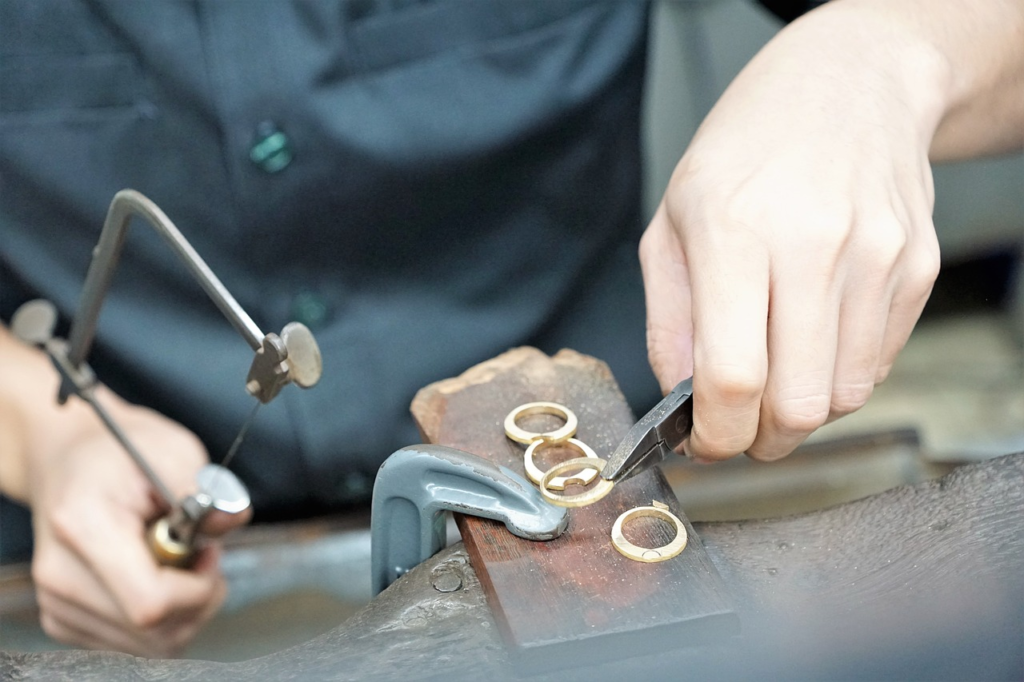 Photo by photosforyou:- https://pixabay.com/photos/hand-company-equipment-stole-work-3281702/
Next, you must prepare your jewelry piece for sale to enhance its value and appeal. Inspect each piece closely, checking for any loose stones, broken clasps, or worn-out prongs. Does it require repair? Take it to a respectable jeweler if so.
Additionally, cleanliness is a significant contributing factor to the overall value of antique jewelry. Therefore, investing in professional cleaning services or carefully using DIY methods to clean the jewelry can significantly improve its marketability and perceived worth.
4. Consult with a Jewelry Appraiser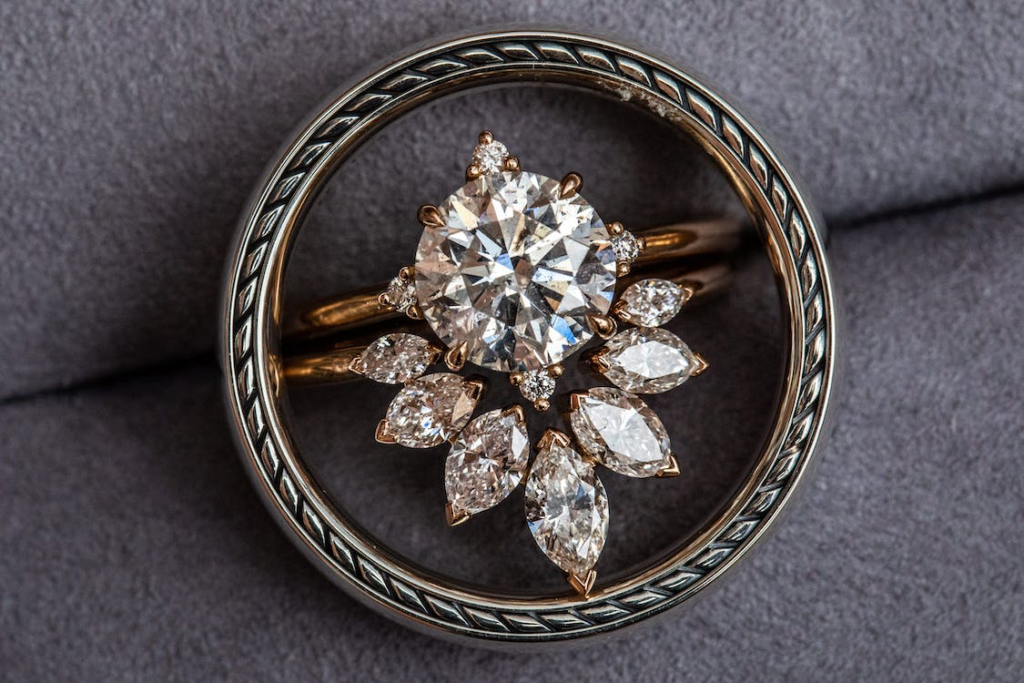 Photo by Thomas Beaman:- https://www.pexels.com/photo/gold-wedding-rings-15613452/
Get your pieces assessed by a jewelry appraiser as the next step in selling estate jewelry. You can go in person to get your jewelry appraised. Alternatively, you may get your jewelry assessed online before selling it. Whatever you do, make sure that the appraiser is a reputable one.
When you get your pieces appraised, you'll fully understand the description of your jewelry, including information about the materials used and gemstone quality. The appraisal will help you determine the accurate value of your jewelry, and it will also serve as valid documentation for potential buyers who may want to verify the authenticity and quality of the pieces.
5. Select a Selling Strategy
The final step to selling estate jewelry is to select a strategy. In order to maximize your chances of getting a fair price for your things when selling estate jewelry, it's critical to choose the best method for your needs.
Reputable specialized online buyer
One of the easiest and most convenient options is to sell estate jewelry to a reputable specialized online buyer. The general process is filling out the buyer's form, sending in your items within an insured package, getting it evaluated by the buyer, and then contacting you with an offer.
Reputable brick-and-mortar jeweler
One choice is to speak with trustworthy jewelry stores focusing on antique jewelry. It can be a convenient and fast way to sell your jewelry, but remember that you may receive wholesale or less than retail prices.
Auction house
You could sell your estate jewelry via an auction house. Auction houses often have experts who evaluate your pieces properly and attract serious buyers. However, keep in mind that selling through auction houses may incur costs and that the ultimate price obtained may be influenced by bidding wars.
Consignment
Another option is consignment with jewelry stores or dealers. When you work with a consignment shop, you hand over your jewelry to a merchant or dealer so they may sell it on your behalf. In addition, they may have an established customer base and expertise in marketing and selling jewelry. However, to ensure that your jewelry is fairly valued and that you receive a percentage of the sale price, it's crucial to pick a reputed retailer or dealer.
Final Thoughts
Selling estate jewelry can be profitable if approached with the right knowledge and strategy. Make sure you are prepared to sell emotionally. Then via market research or professional assistance, understand the market and worth of the estate jewels you own.
Prepare your jewelry, evaluate it, and decide on an appropriate selling strategy. With these best practices, sellers can confidently navigate the estate jewelry market and achieve the best possible outcomes.
Header photo credit:- Ari Roberts
https://www.pexels.com/photo/person-wearing-gold-rings-and-gold-bracelets-9405809/